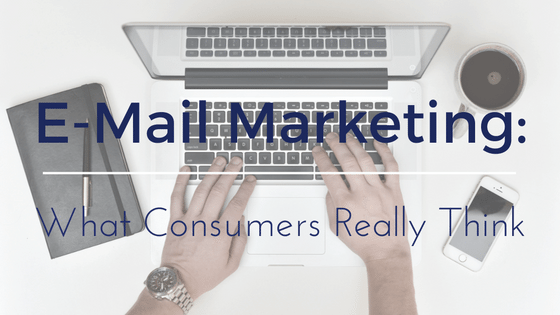 Each year, Mapp (formerly known as email service provider BlueHornet) publishes a study on consumers' views on email marketing. In August 2016, approximately 1700 consumers across the United States between the ages of 18 and 64 participated in this survey. They answered questions related to the use of mobile devices, email accounts, and their interactions with brands across multiple channels.
Marketers can certainly use this data and information to not only better understand buyer behavior, also take action to improve their marketing efficiency. It provides an opportunity to evaluate email response and performance, such as open rates, click-through rates, and conversions.
This article will summarize the data from this survey and produce a guide for marketers. It will help them better understand how consumers' views of email marketing have changed from previous years and identify shifts and trends in the email marketing landscape.
Consumer Email Preferences and Usage
The major takeaway from this study is that email marketing isn't going away anytime soon! Email use is still very high across all generations, including Millennials. Although many check email on a laptop or desktop, Millennials prefer to use their email on Smartphones or other devices.
With those facts to consider, here are a few things marketers should keep in mind when building their email marketing communications:
Mobile Optimized and Responsive – Consumption via smartphones continues to rise, and consumers are still checking email constantly throughout the day. Make sure your emails and websites are mobile optimized and responsive.
Target Testing – Different age groups and segments show varying levels of desired frequency, making testing incredibly important. Even if your marketing team can describe your company's buyer persona to a T, a large part of email marketing is trial and error. So test, test, test.
Maximize Marketing to Millennials – Millennials (18-34 year-olds) appear to be very active on email, and accept marketing email communications very well. Only a portion of them prefer other marketing channels. For example, approximately 8 percent prefer social media and text messages to receive marketing messages.
Multiple Email Accounts – The majority of consumers – 84 percent, to be exact – use more than one email account on a daily basis. The average consumer uses at least two email addresses, showing marketers that consumers are very busy with email!
Subscriber Behavior
As we mentioned briefly above, consumers' emails are busy places! Therefore, brands may see some subscribers unsubscribe from their email communications at times. However, it's not necessarily the end of the world if a consumer decides to unsubscribe.
After surveying a group of consumers to determine the reasons for making the decision to unsubscribe, 40 percent said they would consider receiving less emails or a lower frequency of emails instead in order to reduce the clutter in their inboxes.
So here are a few steps on how marketers can stay on top of email action:
Pay attention to acquisition source in order to assess overall performance
Make emails more personalized, such as using the subscriber's first name
Segment email lists, and test frequency and offers
Create an automated email campaign for subscribers
Give subscribers the option to receive fewer emails, the option to select the types of emails they prefer to receive and to unsubscribe
Purchasing Behavior and the User Experience (UX)
The top two reasons a consumer will subscribe to an email or prefer email over any other type of communication is because they: 1) love a particular brand, and 2) want to save money.
In 2015, free shipping was the most preferred offer type among every age group. In fact, we may see a shift towards consumers expecting free shipping as part of their online purchasing experience.
On the other hand, few consumers are interested in receiving offers for extra points or miles, free gifts or referral or rewards programs.
Again, this brings us back to the importance of testing. Marketers are encouraged to test different offers among various age groups, as well as other segments and demographics. This is imperative to understand which ones are the most impactful. Offer testing remains an important part of every email program.
Mobile Interactions and Social Media Considerations
What we can learn from this section is that mobile optimization matters. Half of the consumers studied claimed to delete an email that wasn't mobile responsive. This is a huge increase (42 percent) over last year's survey results. The point here is clear: Make sure your emails look good for any device.
At the very least, mobile optimize your emails. Use analytics to understand what devices people are using to open, read, and click emails. Then, consider appropriate responsive design templates, so that your emails not only look great, but also work on any popular device.
Additionally, be sure that your mobile website is fully optimized. Particularly if your email contains a link back to your website, or to a specific landing page on your website. You must ensure your readers are able to capture the full experience from your site.
A Quick Recap and Summary of Findings
While email is holding steady for the foreseeable future, this doesn't mean marketers can get away with putting their email campaigns on "auto pilot". There is still a level of personalization that should go into each email campaign. It takes some level of personalization to foster success and performance, ultimately driving strong results.
Are you looking for a reputable and professional company that can help you manage your email marketing campaigns and to help drive results? Contact Thrive Internet Marketing today. We're a full-service marketing company offering quality content marketing and email marketing solutions to help brands just like you!