The news about the novel coronavirus (COVID-19) continues to dominate the headlines and raise public concern. Millions of people across the globe are affected by the pandemic. To control virus spread, many companies and educational institutions have resorted to remote work and learning. How are you coping with the situation?
COVID-19 is spreading fast. While teams of medical professionals are hard at work trying to create a vaccine, precautionary measures are crucial to curb the spread of the coronavirus and save the lives of millions of people globally. This means you need a proactive approach to protect not only yourself and your family, but also the people around you.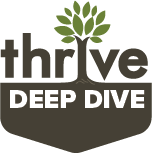 Big tech companies have started to implement remote work protocols as the COVID-19 outbreak continues to escalate. Google, Apple, Facebook, Twitter and Amazon are among global corporations that have adopted a remote work policy and many firms continue to follow suit.
The coronavirus pandemic indicates a need for a big shift toward how people accomplish daily activities and do business. But are you ready to transition to remote work?
This guide aims to help you maintain balance as you begin to work from home and juggle household chores while protecting your loved ones amidst COVID-19.
What You Need to Know About Working Remotely Amidst COVID-19 Outbreak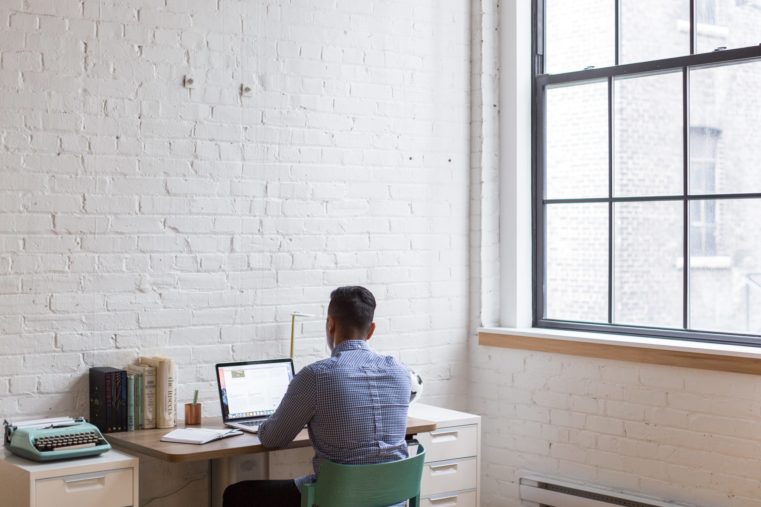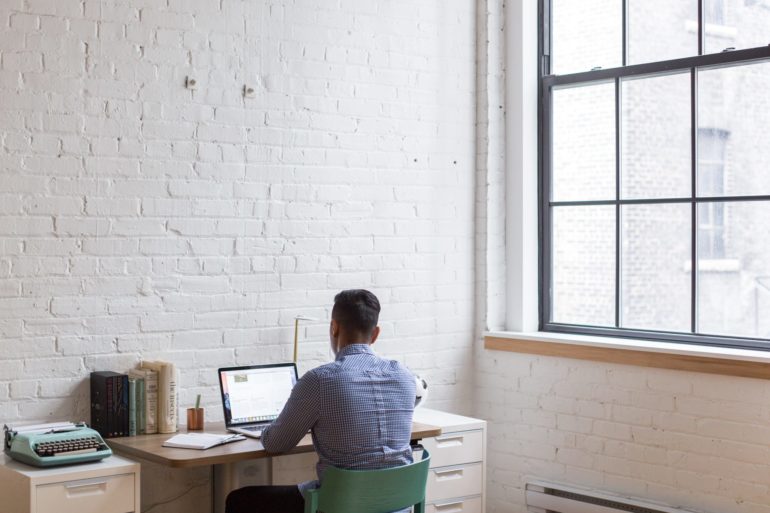 Before we delve into the tips on how to work from home effectively, you need to first understand why COVID-19 requires massive medical attention and global cooperation.
In December 2019, the novel coronavirus was detected in Wuhan, Hubei, China. This virus has since infected thousands of people across the world. COVID-19 has now swept into more than 114 countries and killed more than 7,400 people. Globally, there are now more than 188,356 confirmed cases.
As the death toll and the number of confirmed cases continue to rise, the World Health Organization (WHO) has officially categorized COVID-19 as a pandemic. It is the first outbreak to be considered a pandemic since the H1N1 swine flu in 2009.
New Coronavirus is Causing More People to Work From Home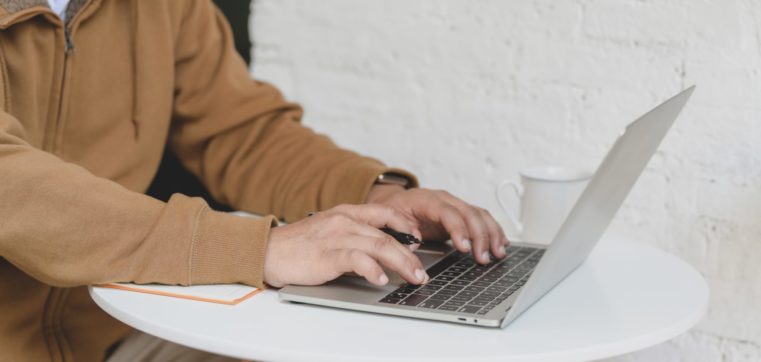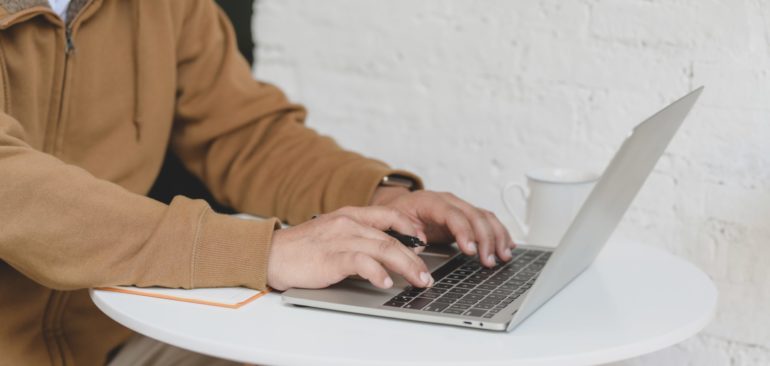 Anyone is susceptible to acquiring the new coronavirus. Diseases can affect people regardless of their race or ethnicity. For most individuals, the risk of becoming severely ill from COVID-19 is low. However, older people aged 60 and above, healthcare workers and those with underlying conditions, such as asthma, diabetes or heart diseases, are at higher risk.
According to the WHO, although there is no known cure at the moment, the spread of the new coronavirus can be controlled. Ensure proper sanitation and practice social distancing to stay healthy amidst the virus spread.
Likewise, all companies are encouraged to take a comprehensive approach, tailored to their circumstances, to protect the health of their employees and prevent economic and social disruption. With this, small and large corporations are now transitioning to remote work.
Transitioning Your Business to Remote Work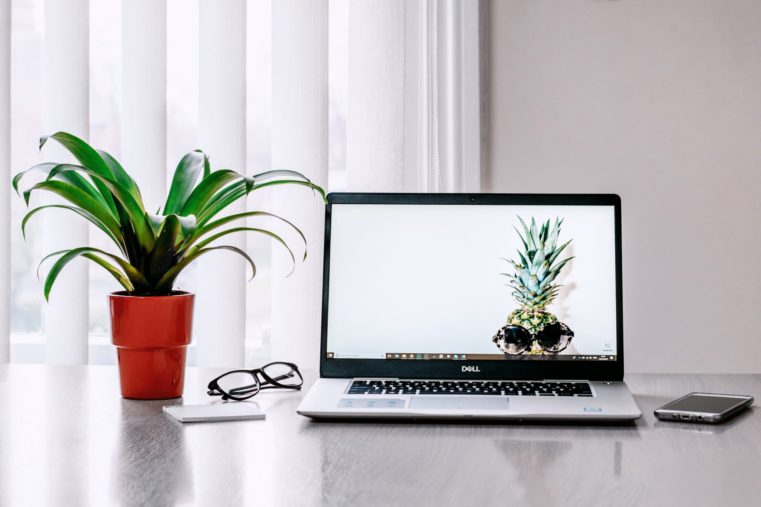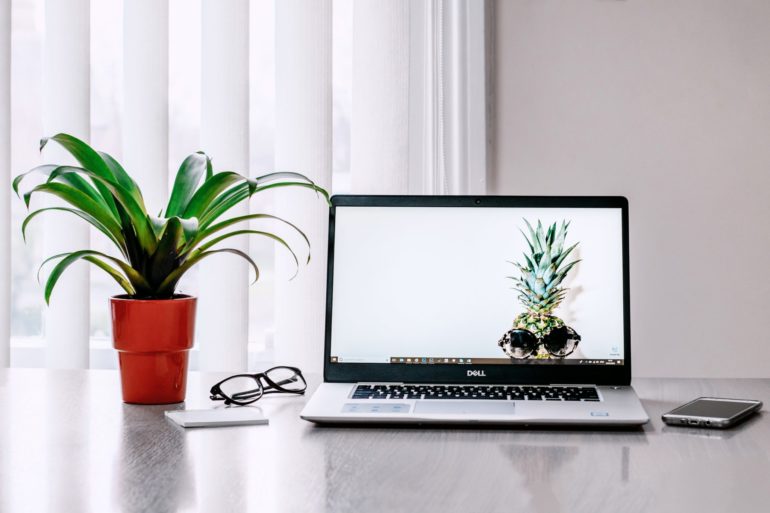 As a business owner, your employees' welfare should be your ultimate concern. With the coronavirus outbreak on the rise, your top priority is to assess the capacity of your employees to work remotely. Determine who can and can't work from home and who should work on-site if possible.
The next step is to establish a clear work-from-home protocol to keep your business afloat and ensure your employees are still producing work to the best of their abilities.
At Thrive Internet Marketing Agency, we have more than 140 employees who are working remotely around the world. In business since 2005, we are here to assure you that transitioning your business to remote work is possible and can be a positive experience.
Here are some guidelines to help you, as a business owner, make a realistic and efficient plan to move your organization to remote work:
■  Conduct a company-wide assessment.
Switching to remote work may be your best option during the pandemic, but is it the best decision for all your employees? Some of your team members may not have access to stable internet connection or do not have the necessary equipment, such as computers and headphones.

For this reason, you need to carefully lay out an effective remote work plan that works best for your team's interest and safety. Be sure to consult with your team before implementing any changes.

■  Prepare employees and team heads.
Your employees must be organized, disciplined, tech-savvy and self-motivated to maintain work productivity even at home. Consider offering online training sessions to introduce your team to new work policies and tools.

For managers  it may be beneficial to be more involved with your team's day-to-day set-up during the first few weeks of transformation. Providing additional support and flexibility is key to ensuring productivity levels don't drop.
■  Define your remote work policies.
Outline reasonable expectations and ensure everyone in your team understands the new work policies. In addition, keep your team members updated with key changes at all times. Your remote work policy should include details about:
→  Work Schedule — Is the team required to work specific hours or can they work to a flexible schedule?
→  Workload and Expectations — How much work do they need to accomplish within one shift? Some employees tend to multitask when they work from home. To keep the work-life balance, you must set a specific job expectation for each of your team members
→  Tools — Invest in effective online data management, communication, and collaboration tools and software. At Thrive, we utilize various online resources, such as Zoom, Teamwork, and G-Suite, among others. If you have questions about how much or how these tools work, please reach out to us and we'll be happy to assist you.
→  Productivity — Determine specific measures and tools that you can use to track work progress and measure results. Tools, such as Time Doctor and Teamwork, are effective platforms in monitoring your employees' productivity and outputs.
■  Invest in the right tools.
Team collaboration and work processes can become convoluted without proper measures and resources in place. Ensure you have the right project management and communication tools before deciding to work from home. In this way, everyone on your team has access to the files and information they need at any time.
■  Keep communication open.
Transitioning to remote work doesn't mean you can fly solo and let the team be. Always check in with your employees to see how they're coping with the new work setup. Doing so allows you to determine which areas you need to improve on for everyone's benefits. More importantly, staying connected with your team helps to keep them motivated.
■  Implement an information security policy before transitioning to remote work.
Working remotely means tapping into WiFi networks at home or co-working spaces, depending on where your team chooses to work.
Having an information security policy is essential to reduce business risks. Secure data access using tools like LastPass and update passwords frequently. It is also recommended to store sensitive information in a secure cloud-based platform.
■  Maintain company culture.
At Thrive, we believe that positive and collaborative company culture is fundamental for employee engagement, especially during the pandemic. Hold occasional virtual lunches and video conferencing to bring your employees together to check in with one another.
■  Trust your employees.
Businesses are likely to struggle for a while as COVID-19 continues to spread across countries. However, this doesn't mean sacrificing your employees' health and safety just to boost revenue. There will be challenges along the way, but believe that your team will work to the best of their abilities even remotely.
With proper planning and preparation, your team can work from home successfully. Now, the second consideration is preparedness. A lot of office-based employees may not know exactly how to work from home efficiently. That is why we are here to help.
Work-From-Home Guide for Employees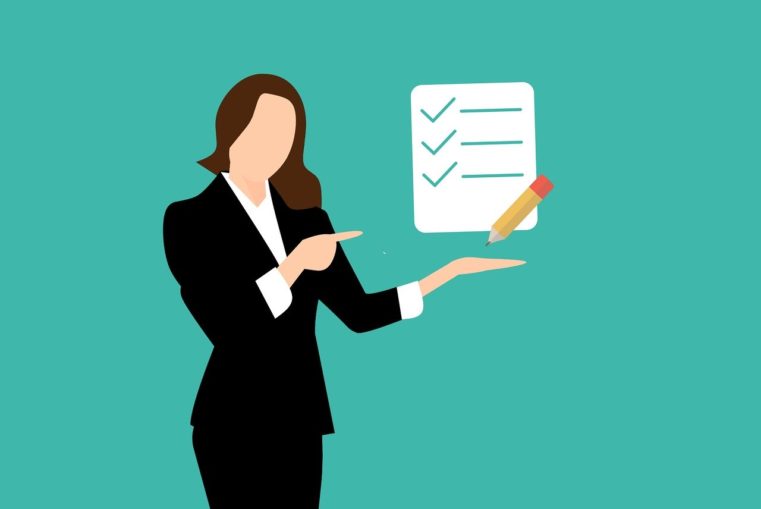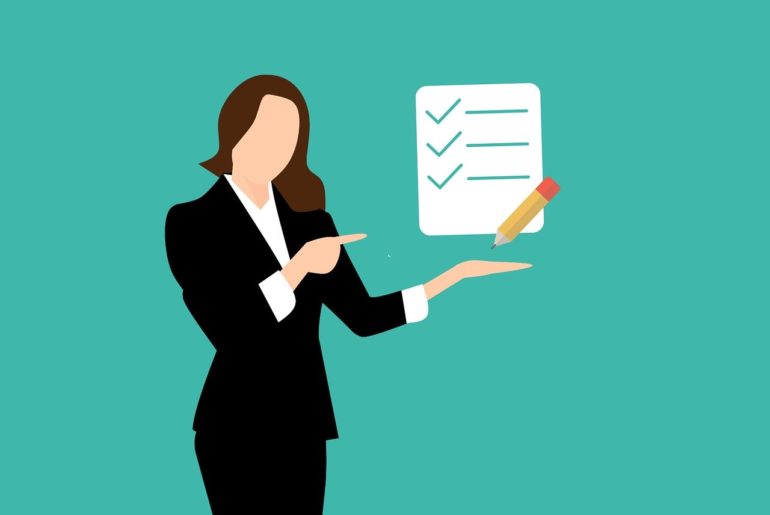 Yes, it's possible for a distributed workforce to keep operations running smoothly. We've been doing this since 2005 and you can do the same.
This section is for employees adapting to the remote work setup during COVID-19. We've listed some tips that we also follow to work effectively from home. 
Here's your guide on how to work remotely:
A. How to Set Up a Functional Workspace at Home

When working remotely, it's crucial to have a private space for work. Separate your workspace from other areas of the house, if possible. If your place is small, you can use a curtain or a room divider to serve as a designated space for business.
Here are some tips to help you create a functional workspace at home:
•  Ensure stable internet connection
•  Get a good chair and desk
•  Set up your home office somewhere with good light
•  If you have the option to close the door during working hours then do so
•  Use separate desk and drawers for business files
•  Have a trash bin ready to keep clutter and random things off your desk
•  Clean up your workspace after your shift
B. Equipment Useful for Working Remotely

Having the right equipment is crucial in ensuring work productivity and success. Here's a list of remote work equipment you need for your home office:
•  Laptop or computer with a webcam
•  Ergonomic mouse
•  Noise-canceling headphones
•  Printer with a scanner — if your work requires sharing scanned documents
•  Work phone
•  Notebooks and pens — for taking notes of your daily tasks, minutes of the meeting, etc.
If you don't have the necessary work equipment at home, inform your team lead right away. Doing so provides the management team with ample time to gather the equipment you need for successful remote work.
C. How to Structure Desk at Home to Ensure Privacy and Efficiency

Once you've set up your home office, the next step is to keep your data safe when working remotely. A security breach can have disastrous results. Any issues, from hackers to computer viruses, can decrease your productivity and put your job at risk.
Here are general safety tips to keep your data safe and secure:
•  Avoid public WiFi — use personal hotspots instead
•  Keep work data on work computers
•  Always keep your desktop's security protection up-to-date
•  Utilize secure WiFi, encrypted drives, antivirus, and end-point protection
•  Deploy a virtual private network (VPN) for an additional level of security
•  Encrypt sensitive data in emails and on your desktop
•  Run a password audit
•  Backup your data
•  Avoid using USB, if possible, to avoid malware infestation
•  Recognize phishing emails or sites — always check the email address of the sender
•  Don't open suspicious emails or links
More importantly, always have a contingency plan. Do you have a backup device for work, such as an extra laptop or mobile phone, in case of an emergency? If not, reach out to your manager so she can help you find a solution.
D. Vital Remote Tools to Use

Numerous efficient tools are available to help you stay connected with your team and keep track of your work progress. The following apps and tools were designed to ease your remote work process:
PROJECT MANAGEMENT TOOLS:
•  Trello
•  Zoho
•  Basecamp
•  Google Drive
•  Dropbox
•  G-Suite
•  Box
•  Teamwork
•  Evernote
•  Buffer
DATA PROTECTION TOOLS:
•  LastPass
•  1Password
•  Data Loss Prevention (DLP)
•  Encryption Software
TIME-TRACKING TOOLS:
•  Toggle
•  Timesheet
•  TimeDoctor
•  TimeClick
BUSINESS COMMUNICATION TOOLS:
•  Zoom
•  Google Hangouts
•  Slack
•  FaceTime
•  Skype
•  Microsoft Teams
BONUS: If you have kids at home, here are some useful distance-learning tools to keep them occupied while you're working:
•  Curious World
•  BrainPOP
•  National Geographic Kids
•  e-learning for kids
•  Khan Academy
•  Science4Us
•  TEDEd
E. How to Avoid Distractions

When working at the comforts of your home, distractions are inevitable. Here are some tips to help keep you on track when working remotely:
•  Install internet blocking tools, such as StayFocused or Freedom, to block specific sites during working hours
•  Do one thing at a time — corral your tasks for the day to avoid overworking
•  Create a schedule and stick to it
•  Take a break — get lunch and snacks as scheduled to prevent work fatigue
•  Get dressed for work — doing so helps keep your focus
•  Turn off or keep your personal phone in silent mode, if possible
Lastly, know your distractions and knock them out. Pinpointing your common distractions helps in avoiding them as you work from home.
F. Remote Work Essentials During COVID-19

Now, let's talk about the more critical aspect of working remotely amidst the COVID-19 outbreak — your health and safety. Your well-being and that of everyone around you is paramount. Even when you're staying at home, following protocols is imperative.
Here are essential things you must follow as you work from home during the pandemic:
•  Stay at home unless you need to run for necessities, such as foods and medicines
•  Stock up on non-perishable foods, drugs, and vitamins for your family and pets
•  Ensure you have enough supply of cleaning solutions to keep your house virus-free
•  Tank up your vehicle in case of emergency
•  Stay abreast of news and updates on your local community
•  Always have cash on hand
•  Have a plan in case you run out of supplies or you need to evacuate
•  Keep yourself hydrated — have a big bottle of water on your workspace
More importantly, get enough sleep. We understand that work continuity is essential. However, you should never compromise your health and safety. Stick to your work schedule and maintain a strict work-life balance.
Mental Health and Coping During COVID-19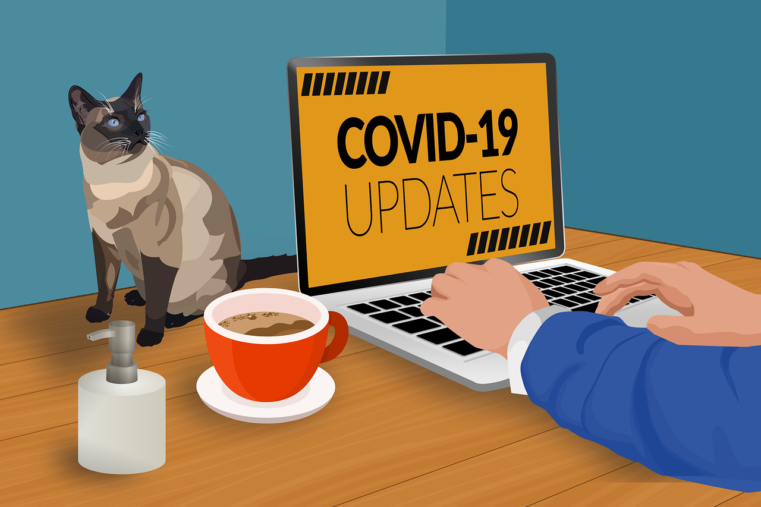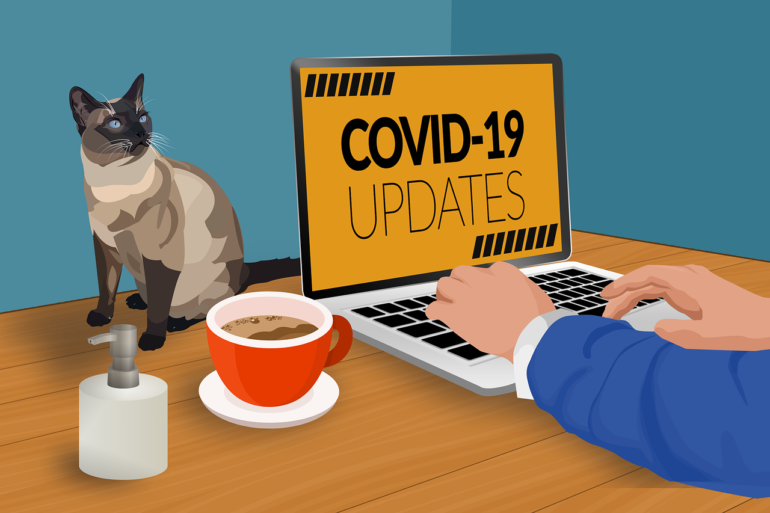 Even if you're working safely from home, the constant news about the pandemic can feel relentless. This can take a toll on your mental health and that of your loved ones. So how can you protect your mental health?
Here are some ways to ease your coronavirus anxiety while working remotely:
1.  Talk to your loved ones
2.  Eat right and on time
3.  Exercise for 15-30 minutes every day
4.  Adopt good sleep habits
5.  Avoid watching, listening or reading news that causes you to feel anxious
6.  Seek news and updates only at specific times of the day
7.  Limit your news and social media consumption
8.  Seek information only from credible sources
9.  Acknowledge your feelings
10.  Prioritize self-care
11.  Pause and breathe
12.  Do not panic — focus on things you can control
13.  Maintain a sense of hope and positive thinking
14.  Take time to talk with your children about the COVID-19 outbreak
15.  Ask for professional support
Follow these tips to help control the spread of COVID-19:
•  Wash your hands frequently with soap and water or at least 70% alcohol-based hand sanitizer
•  Practice proper handwashing at every close contact with other people
•  Cover coughs and sneezes with a tissue or bent elbow
•  Throw used tissues in the trash and wash hands after
•  Maintain proper hygiene
•  Keep 6 feet distance from other people
•  Wear protective masks if you have the COVID-19 symptoms or if you are looking after someone who may have the virus
•  Stay home as much as possible, especially if you are sick
Work Remotely — Safely and Effectively!

Transitioning to a new work setup can be challenging at first. But with proper measures and discipline, you and your team can prosper as remote workers amidst the new coronavirus pandemic.
Do you have other questions on how to work from home? Whether you're a business owner in need of advice on how to run your organization or manage your team remotely or an employee working from home for the first time, Thrive is here to help. Please reach out to us. We are more than happy to assist you as you transition into remote work.