Coach Specialists of Texas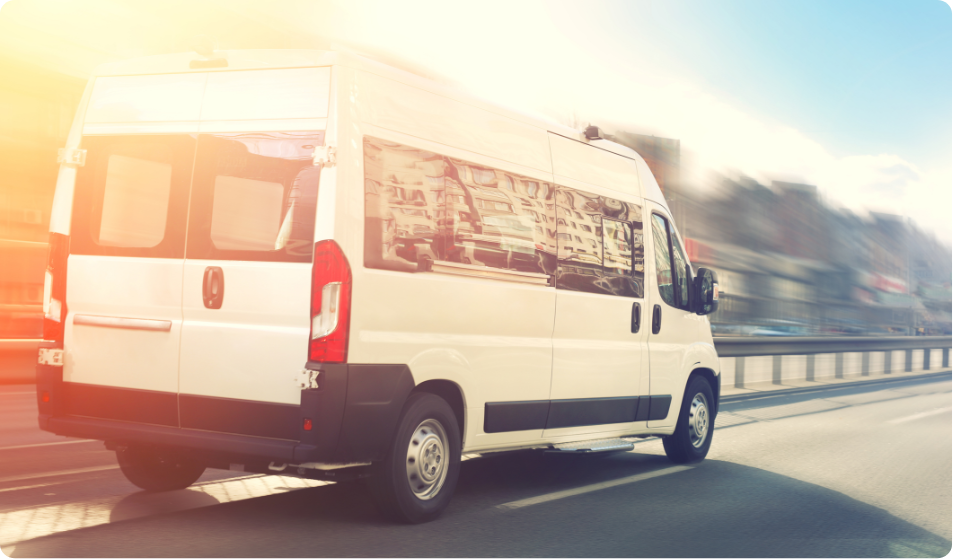 The Results
+
30
%
Conversion Rate (year-over-year)
+
32.56
%
Organic Search New Users
+
32.44
%
Organic SEO Traffic
From the Client

Dusty Norris, Owner
"We wanted to work with a team that had the talent and capacity to handle our online needs [for] turn-key. Our prior provider was stretched thin and slow to respond to our needs. Working with a group allows for resources that specializes in areas of focus and are dedicated to us for communication and development of our online presence. [Our experience with Thrive has been] top-notch! We want to continue a tight line of communication with our key Thrive team members as this creates transparency as well as a focus on continual improvement/development." — Dusty Norris, Owner
Project Overview
The new site design has significantly improved user engagement. Before, 70 percent of site visitors could not see the CTA buttons. By consolidating the CTAs on the homepage, users' attention is now quickly drawn to the primary CTA. Heatmaps have also shown increased engagement with form fields.
From June to September 2019, we were able to quickly optimize the client's search strategy and increase its site conversions (i.e., chats, phone calls and form leads) to 135.57 while lowering its cost-per-click (CPC) to $11.86. Our PPC campaign has generated the following results MoM:

Through a robust link building strategy, Thrive was also able to increase the client's organic rankings for targeted terms. These include "RV roof replacement," "RV parts and service" and "RV wall construction."
Thrive's SEO and CRO campaigns have helped the client achieve the following results in seven months:
New Leads: +3,478
Conversions: +13%
Bounce Rate: -95.7%
Conversion Rate: +9%
Total Sessions: +42.6%
Organic SEO Traffic: +32.44%
Impressions: +11%
Overall, Thrive's on-page optimization efforts ramped up the organic search by 32.44 percent, with a 32.56 percent increase in new users. The Ads Display increased by 12.37 percent and 1.76 percent of them are new visitors. Direct site visits also increased by 19.64 percent, with 17.67 percent new users.
After claiming and optimizing the client's Google My Business (GMB) listing, we have also seen a significant increase of 66.71 percent in direct queries. Thrive's optimization efforts have also boosted the client's search views by 35.90 percent.
Results also show an increase of 26.62 percent in site clicks, with a 10.42 percent increase in phone actions. The Contact Us page also generated an increase of 39 percent, with a 9.09 percent conversion rate.
Coach Specialists is a full-service RV repair shop that serves the Dallas/Fort Worth area. It provides a wide range of RV services, from renovations and collision repair to roof replacement and custom RV upgrades. The company prides itself on having a team of certified RV technicians.
The client partnered with Thrive Internet Marketing Agency to improve its online conversions month-over-month (MoM) and to boost its overall visibility and brand awareness in North Texas. After seven months into the search engine optimization (SEO) and conversion rate optimization (CRO) strategies, Thrive helped ramp up the company's conversion rate year-over-year (YoY) by 30 percent.
Executing The Strategy
THE CHALLENGE
Coach Specialists reached out to Thrive unimpressed with its existing digital marketing partner, looking for a larger team to provide a more focused strategy and give the company more individual attention. During our initial site audit, we found a significant decrease in the client's site traffic since July 2018. Here are other observations we made during the original site analysis:
It had an overwhelming number of calls-to-action (CTAs) throughout the site.
There were confusing and overwhelming form fields.
The client's site structure and design were difficult to navigate.
The website lacks value proposition and clear CTA.
The goal was to improve the client's overall online growth and visibility. In addition, the company wanted to leverage its online channels for staffing and recruiting.
THE SOLUTION
To deliver the company's objectives, Thrive's team of SEO and digital marketing specialists focused on two significant aspects: site design and structure and online visibility. Our online marketing strategies were centered on improving lead generation and user experience. More importantly, we wanted to gain visibility into friction points and identify opportunities to boost the client's online performance.
Website Design and Structure
Thrive implemented a site redesign to facilitate easier internal processes and improve the conversion rate. The biggest challenge with the client's original site was it had numerous, varying CTAs. Our team leveraged heatmaps, user recordings and analytics analysis to identify which site elements to improve. We also performed a Heuristic site audit and funnel review to determine and fix usability issues.
To provide seamless user experience, Thrive made the following adjustments:
Consolidated multiple CTAs on the homepage to drive the attention to the primary CTA.
Consolidated contact forms with only pertinent fields.

Integrated forms directly onto the site (instead of additional landing pages).
Redesigned the homepage and internal pages to draw visual attention to clear and compelling CTAs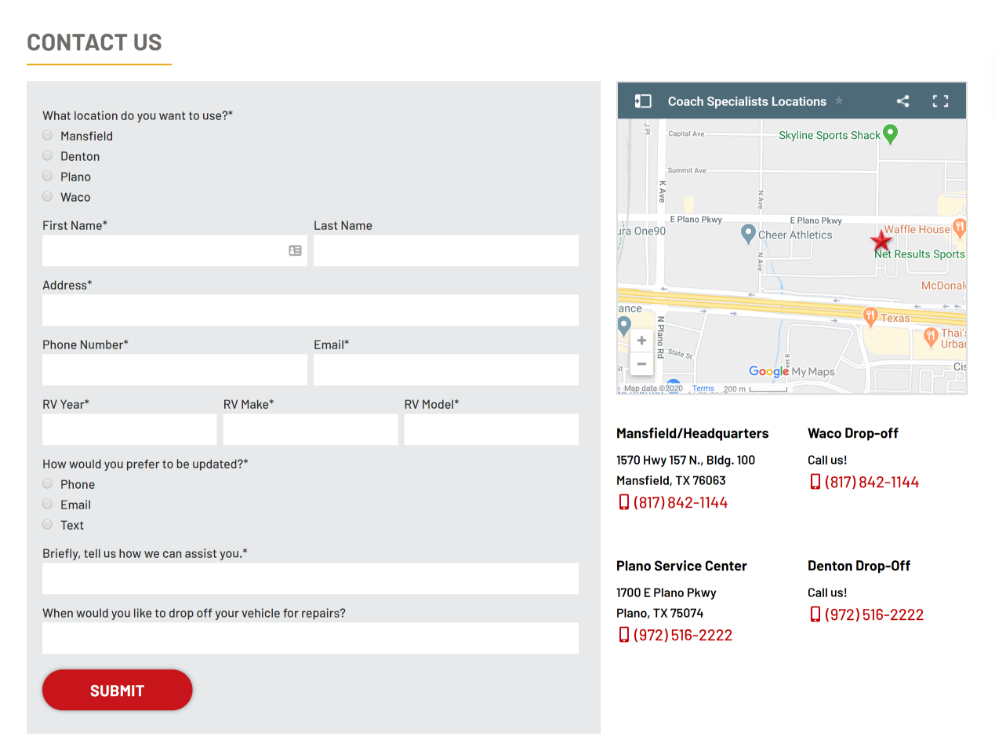 Norris said the site redesign has really helped his business: "Great consumer feedback," Norris said, "and growing traction with SEO."
Online Visibility
After the website launch in May 2019, Thrive started the client's pay-per-click marketing campaign alongside the on-page optimization. The goal was to gain higher search visibility on search engines and increase conversions while lowering cost-per-conversion (CPC).
Thrive's SEO strategy was focused on improving the client's overall site traffic, conversions and keyword rankings. The goal was to expand the company's online reach and target DFW-area cities Midlothian and Waxahachie in generating commercial and residential leads to the site.
Initially, Thrive's SEO specialists worked on obtaining on-topic quality links from niche directories and sites. We implemented targeted optimization tactics, including competitor link analysis, guest posting, blog commenting, content syndication and business directories.
Aside from performing on-page SEO, our digital marketing strategies also covered:
Content optimization for industry-specific blog topics
Keyword ranking and traffic review
Building and claiming local listings from reputable citation sites
Reviewing search queries and adding negative keywords to improve the relevancy
Performing a full CRO audit
To ensure the company's online marketing strategy is on track, we have set key performance indicators (KPIs) for the campaign. These include keyword ranking for geo-targeted locations, organic search traffic and goal completion through contact forms and CTA buttons.
Back To Case Studies