Multiple-Location Restoration and Reconstruction Firm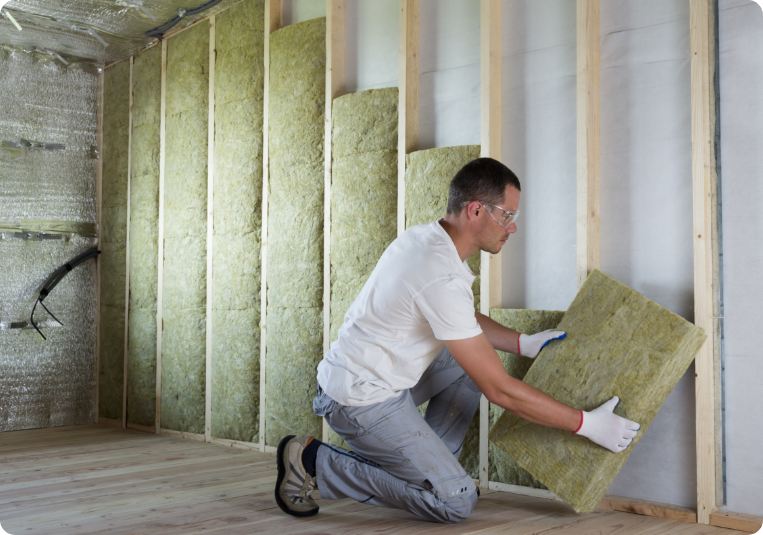 The Results
+
93.46
%
Organic Search Traffic
(Year-over-Year)
+
295.69
%
Top 5 Keyword Rankings
+
4,316,272
People Reached through
Social Media Ads
Project Overview
From the Client
Project Overview
This multiple-location restoration and reconstruction firm has been rebuilding thousands of properties across the United States since 1948. The company provides a diverse range of property repair solutions, including water damage restoration, mold remediation and removal, fire restoration and smoke damage repairs, to more than 22 locations in the country.
The client tapped Thrive Internet Marketing Agency's expertise to boost its brand recognition, generate more leads and increase traffic and local rankings across all service locations. Since the SEO and PPC management campaigns were launched, Thrive has helped the company set a record-high 60,183 total traffic in October 2020, 1,104 top 5 keyword rankings in December 2020 and 681 total inquiries in February 2021.
The Highlights
After the successful website consolidation of the two properties, our search engine optimization (SEO) experts have seen a significant increase in the client's SEO visibility score in Advanced Web Ranking (AWR) month-over-month (MoM).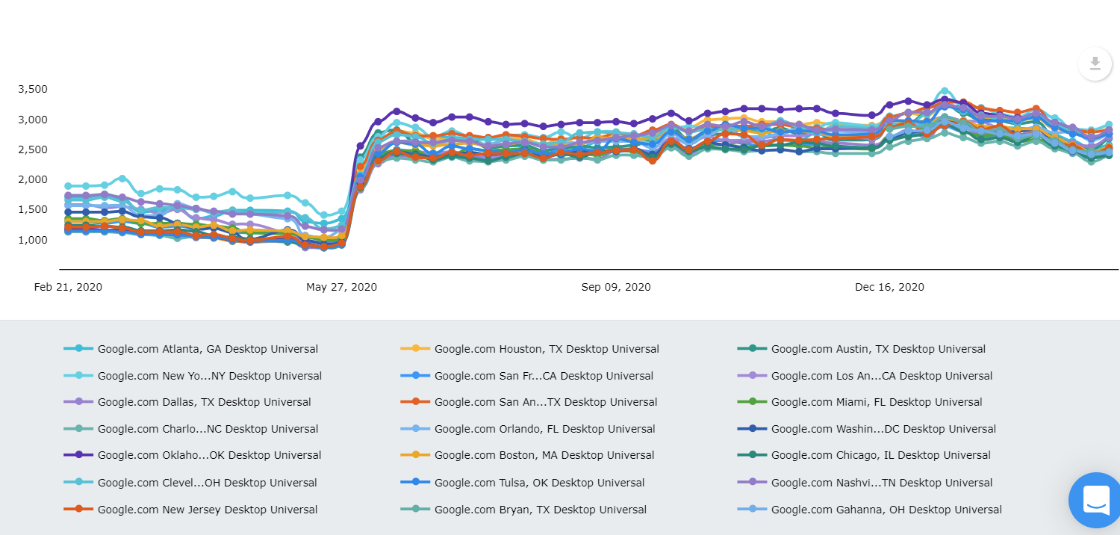 Within the first month of the SEO campaign, our Thrive team was able to generate the following results:
Monthly Traffic: +9,614 (+207.37%)
Pageviews: +14,695 (+153.04%)
New Website Users: +8,121 (+216.38%)
Monthly Leads: +2,737.5%
Organic Traffic: +7,619 (+97.65%)
Our ongoing SEO campaign has also showed significant improvements since its inception in 2020:
Monthly Traffic: +9,614 (+207.37%)
Organic Traffic: +25,693 (+34.13%)
New Website Users: +22,905 (+12.17%)
Pageviews: +37,184
Organic Revenue: +93.33%
Sessions: +201.45%
The pay-per-click (PPC) advertising campaigns which started mid-August 2020 resulted in:
Average Cost-per-click (CPC): -29.13%
Conversion Rate: +89.18%
Leads: +146.22%
Cost-per-conversion: -62.54%
The client's paid social campaigns also delivered remarkable growth:
Facebook:
Referral Traffic: +46.87%
Impressions: +16,355,638
Clicks: +213,794
Cost-per-click (CPC): $0.78
Click-through Rate (CTR): +1.31%
Video Views: +1,384,547
Average Likes: +100%
Total Shares: +1,667%
LinkedIn:
Clicks: +15,847
Impressions: +32,059
Cost-per-click (CPC): $8.49
Click-through Rate (CTR): +1.31%
Leads: +111
Overall, Thrive's integrated digital marketing strategy has ramped up the client's organic search traffic by 93.46 percent and top 5 keyword rankings by 295.69 percent. Our paid social efforts have also garnered 20,016,600 impressions and 4,316,272 prospects reached since July 2020.
Executing The Strategy
THE CHALLENGE
This multiple-location restoration and reconstruction company partnered with Thrive because it was not getting the transparency and quality service it was looking for from its existing digital marketing service provider. Additionally, the firm had recently been acquired by a new investor, resulting in changes in expectations and digital marketing approach.
During the initial phase of our partnership, the client had two separate websites. One of their primary goals was to ensure a smooth, SEO-friendly website consolidation for these two domains to avoid losing significant traffic or rankings. Besides improving brand awareness and local rankings, the client also needed help setting up proper campaign metrics and monitoring systems.
Now, one of the biggest challenges was to balance the client's demands with the investors' expectations. To facilitate seamless campaign development and execution, our SEO team worked closely with the client's new investor and in-house representatives. We identified their brand objectives, determined expectations and set clear, appropriate metrics and key performance indicators (KPIs) to ensure we are on the same page.
THE SOLUTION
The initial stages of the campaign were focused on the client's website consolidation and SEO strategy. To determine appropriate measures and improve the campaign results for all 22 different locations, our SEO team performed a thorough:
Thrive SEO experts evaluated and analyzed the audit results to determine opportunities for on-page and off-page optimization and establish a clear course of action.
Our SEO team began with the website consolidation to simplify support issues, facilitate rapid website development and ensure an integrated customer experience (CX). This process involved:
Updating and deleting pages that don't generate traffic
Migrating content to the new website
Ensuring all ads point back to the new site
Creating redirects
Updating site links on social media and citations
Once the website consolidation was completed, our SEO professionals performed the necessary steps to boost the client's digital performance. Our team had been very involved with getting the client set up with CallRail, deciding which metrics it should be tracking and prioritizing for its customer relationship management (CRM) and determining estimates for revenue per channel based on estimated value per lead.
Thrive continues to partner with this multi-location restoration and reconstruction company to provide better recommendations on how to improve its local visibility and gain higher ROI. Among our biggest focuses for the ongoing campaigns are targeting new locations, managing the client's ad budget and launching geo-specific, non-branded PPC campaigns via Google Search Ads and LSA.
Back To Case Studies