All business owners want to improve sales. Every conversion, or the desired action you want your site visitors to take, brings you one step closer to more sales. Your website might be bringing in online leads, but you need consistent revenue growth to sustain your business. The good news is that it only takes simple changes to your web design to improve your conversion rates and boost sales.
A widely known study by Forrester showed that on average, every $1 invested in user experience (UX) brings an astounding $100 return. Conversion rate optimization (CRO) is a tactical approach to improve site elements such as UX to generate higher profits.
In this blog, we cover the conversion rate optimization web design best practices that are far simpler than you think!
Studies show that 96 percent of site visitors are not ready to buy. This means your website must lead your audience closer to the sale through its content and UX. It takes exceptional design and smooth navigation to keep your site visitors engaged.
By using proven CRO techniques, you supercharge the results your website delivers. For a top-performing sales funnel, all conversion points on website pages must be supported by overarching digital marketing and search engine optimization (SEO) strategies. These are indispensable to boosting your site discoverability and tailoring your message to your target audience.You need a professional website optimized for search and conversions to become a high-converting digital asset for your business.
SEO Tips to Improve Website Conversions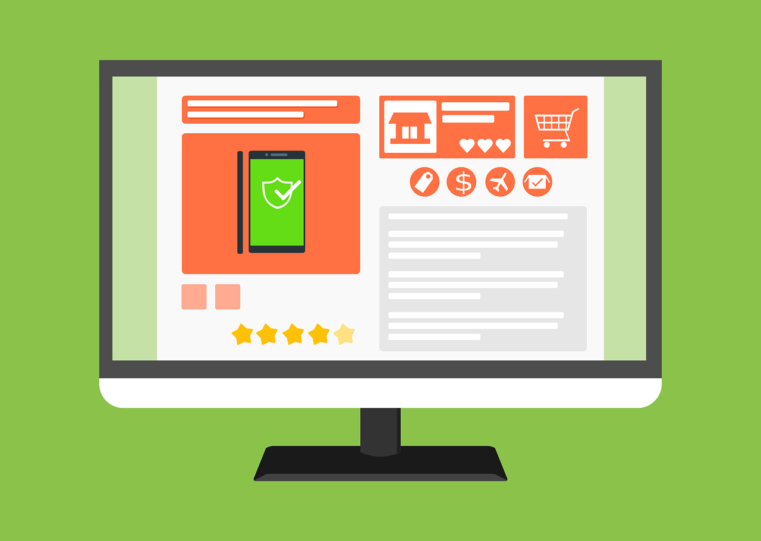 The COVID-19 pandemic has further driven people to rely on online platforms for their needs. In a recent survey by GeekWire, 42 percent of respondents purchase groceries online at least once a week — almost double of the findings in 2018. Because of this mandatory shift in global consumer behavior, there is a growing population seeking products and services online.
This mindset shift is expected to continue even after the COVID-19 pandemic — confirming that your business must stand out online.
Google averages 40,000 searches every second. Without a robust SEO strategy, your website will not be visible online. This widens the gap between you and your potential customers and more sales.
Karen Visser, an SEO expert at Thrive Internet Marketing Agency, shares everything you need to know to improve website conversions:
•  Clean site structure and information architecture to avoid users exiting your site
•  Mobile-friendly and responsive design to rank high on search engines
•  Exceptional usability to keep users on your site
•  Easy-to-read site design to help users understand your message
•  Optimized images for increased relevance and fast downloads
•  Overall web design optimized for the fastest possible site speed
•  Conversion focused web design to guide your site visitor to the desired action
•  These SEO techniques boost your site discoverability and bring more users to your site. But as Karen has pointed out, what actually drives sales are conversion points on website design.
What Is Conversion Rate Optimization?
Having a good SEO foundation supports your efforts by bringing in the organic site traffic you need to boost conversions. If your website has a lot of traffic but few conversions, you need to make changes to the web design to improve conversion rate.
Conversions are the actions you want your site users to make — and this is not always making a purchase. For example, website conversions for business to business (B2B) companies would be the action of scheduling a meeting with a sales representative. The conversion rate is the percentage of site visitors that convert. This is the crucial metric because it tells you how effective your website is in bringing qualified leads to your business. When you create a focused strategy to improve conversion rates, you're taking a big step in boosting sales.
CRO is concerned with reducing friction in all your website elements and ensuring your digital strategy adds value to your target audience. It can be applied to your paid ad strategy but for web design, it's focused on turning website visitors into customers. Conversion rate optimization web design means creating a sales- and conversion-centric website that looks good and effectively nudges qualified leads towards a conversion on the site.
How Conversion Focused Web Design Improves Your Sales
The concepts you first need to understand are user interface (UI) and UX. It might sound self-explanatory but without a complete understanding of it, you're losing out on a lot of revenue potential as your site design will lack these critical conversion web design elements. Put simply, UI involves the look and function of your website, while UX is the overall journey of your site visitors.
When you optimize your site's UI and UX through innovative design and intuitive navigation, you boost your site visitors' willingness to engage — increasing your chances of website conversions.
Make sure your site hits all the marks for these two critical site elements:
1.  Design
First impressions are everything and your website has 50 milliseconds to make a good one. In that time, your users form an opinion about your site solely based on visual appeal. A poorly designed homepage will affect your bounce rate, known as the percentage of site visitors that exit after seeing only one page. Your web design has the power to persuade your audience to stay on the page.A 2004 study showed 94 percent of people distrusted a website if it was built with poor design elements. After making an excellent first impression, your web design must leave a lasting impression to gain your audience's trust and encourage them to engage further with your brand.

Make sure your web design has:
✔ Unique and eye-catching design
✔ High-quality images and videos
✔ Consistent brandingAvoid:
✘An overly complex homepage
✘ Hard-to-read blocks of text
✘ Poor use of colors
2.  Navigation
Jobs-to-be-done theory explains that your potential customers have a need or a "job" that they need help fulfilling. You need a perfect understanding of their job-to-be-done to market your brand as the solution effectively. One way your website contributes to this is through a clear-cut navigation bar. On a desktop site, the navigation bar is commonly the topmost portion of your website that helps your users quickly access the information they need through links to other sections in your site.

Your audience comes to your site with many questions in their head. Your navigation bar must provide the answers to their most pressing questions concerning what you are selling, what value you offer and what it is going to cost them. These all help your visitors access your products and services more easily.
A good site navigation must:
✔ Anchor your visitors through a main menu
✔ Provide seamless internal linking
✔ Include a footer for additional sections
Avoid:
✘ Technical terminologies
✘ Having too many steps
✘ Slow page loading
8 Conversion Rate Optimization Best Practices For Web Design
Expert design and navigation are essential to ensure a conversion focused web design. You must apply the best practices in conversion rate optimization (CRO) to your web design to turn your site visitors into paying customers.
Get more sales from your website traffic with these winning CRO best practices
      1. Have A Clear Call-To-Action (CTA)
Your CTA button serves as the clear, actionable step towards a conversion. This button's design should be enticing and strategically placed to make visitors click through to the next step in their purchase decision. 
      2. Include Simple Contact Forms
In line with your CTA, there is always the need to collect information to contact your leads. It's natural for anyone to be turned off by tedious information fields, so it's best to keep the forms short for your site visitors to submit quickly.
      3. Prioritize Your Homepage
Site visitors spend 5.94 seconds on your site's main image and more than half of their page-viewing time is spent above the fold. You must have an extraordinary homepage that encompasses your value proposition to keep them engaged.
      4. Monitor Mobile-Responsiveness
Mobile traffic accounts for 16 percent of all web traffic and 57 percent of users won't recommend a business with a poorly designed mobile site. Monitoring your mobile-responsiveness will ensure you capture your target audience on mobile devices.
      5. Maintain Fast Page Load Speeds
Forty-seven percent of users expect a loading time of a maximum of two seconds before they exit the page. You need a fast and reliable web hosting service to establish your business as an industry leader and to reinforce your site visitors' trust in your brand.
      6. Use White Space
Don't think of white space as areas without design — instead, think of it as an essential part of your web design that encourages your site visitors to keep browsing. It serves as a visual breathing room for your site visits to avoid overwhelming them.
      7. Showcase Trust Symbols
Trust symbols are visual elements that indicate credibility and trustworthiness on your website. These include security badges, client testimonials, brand partnerships and awards that provide social proof and consumer confidence.
      8. Continuous A/B Testing
We've shared some of the best conversion points on website design, but its specific execution will vary for every website. The most important step in optimizing for conversions is to A/B test every design element to determine the version that delivers the best results.
Craft a Sales-Centric Web Design Strategy
After tackling the essential changes on a web design to improve conversion rate, you can employ conversion rate optimization web design techniques on your overarching digital strategy to enhance the effectiveness of your CRO.
Here are the steps you can take to focus your web design on delivering sales
      1. Revamp Your Sales Funnel
It will benefit your business greatly to reassess your customer journey. Show your site visitors a clear path to your desired action and eliminate all friction in the processes leading up to the sale. This includes having a clear and consistent CTA on every page.
      2. Create Relevant Content
Once you know how to improve your sales funnel, you can create visual elements and content that support the customer journey. For example, attractive offers such as discounts make purchase decisions easier and increases form submissions.
      3. Redesign Your Website
The ultimate goal of your website is to become a strong sales asset that facilitates online conversions. You need a 100 percent custom web design that provides the optimal and tailor-fit design and navigation for the best user experience for your specific site visitors.
      4. Conduct Regular CRO Audits
With all your CRO web design initiatives in place, you need a dedicated CRO team to improve your website conversions continuously. Regular CRO audits help identify areas for improvement and keeps your business ahead of the competition.
Thrive Internet Marketing Agency has the conversion rate optimization expertise to boost your sales performance. We redesign your site to become a high-converting digital asset. As a full-service agency with over 15 years of digital marketing and web design experience, we take a holistic approach to drive your business growth.
Over seven months, Thrive executed a conversion rate optimization strategy for an RV repair shop that resulted in a 30 percent increase in year-over-year conversions through a site redesign and online visibility campaigns.
With our proven CRO techniques, your business optimizes your website performance from day one. Contact us today to learn how you can improve your sales through expert web design.