On a quest to deliver the best, Thrive Internet Marketing has been recognized by Clutch as a top inbound marketing agency in 2015.
Clutch, a research-based firm, published their first edition of research ranking the top agencies in inbound marketing in early December. Clutch analysts reviewed companies with a proven track record of success in inbound marketing projects. The assessment of these agencies' included an audit of their experience, client feedback, market presence, industry recognition and certifications.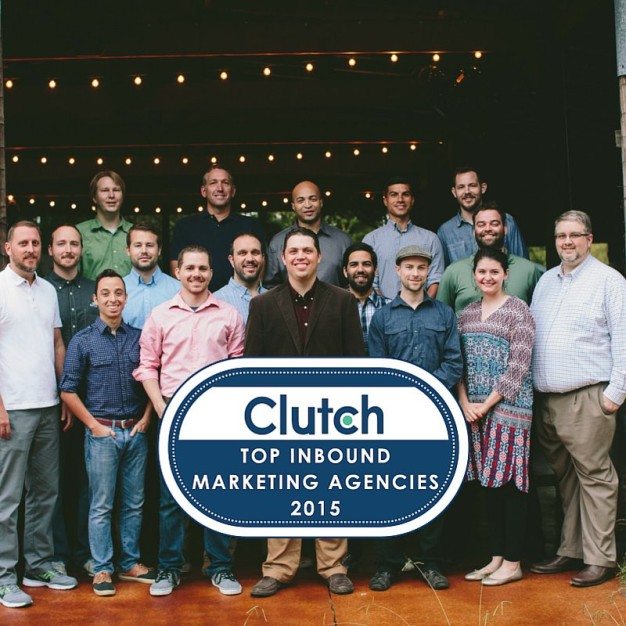 "The highlighted firms have proven that they can build marketing campaigns that deliver qualified leads to their clients," stated Eleonora Israele, Analyst at Clutch.
Ranking in the top ten, Thrive is proud to be considered a force in the inbound marketing sector. You can see Thrive's profile on the Clutch site.
Thrive's continuous intentional and proactive focus on two simple things: Relationships and Results allows them to be an extension of their clients' team, working hard to establish a professional but personal collaborative relationship.
About Clutch:
Clutch is a Washington, DC-based B2B research firm that identifies top service providers and solutions firms that deliver results for their clients. The Clutch methodology is an innovative research process melding the best of traditional B2B research and newer consumer review services. Clutch utilizes a proprietary framework, the Leaders Matrix, which maps firms' focus areas and their ability to deliver on client expectations. To date, Clutch has researched and reviewed 1000+ companies spanning 50+ market segments.