The Thrive Team wanted to find a way to make Christmas extra special for kids in Arlington, Texas.
Ryan Young, marketing consultant at Thrive, and his wife sponsored a family from their children's school and he thought it would be great if the Thrive Team could do something similar. He and Matt Bowman, president of Thrive, talked and decided to ask our employees if they would contribute to a fund to sponsor students and their families this holiday.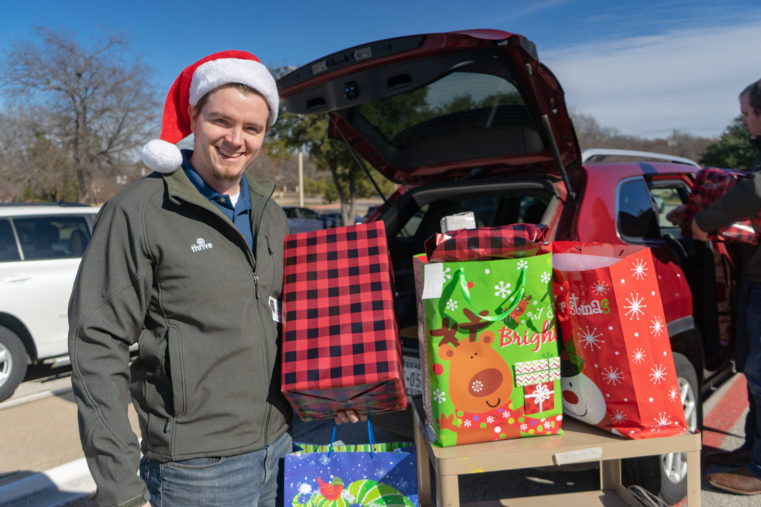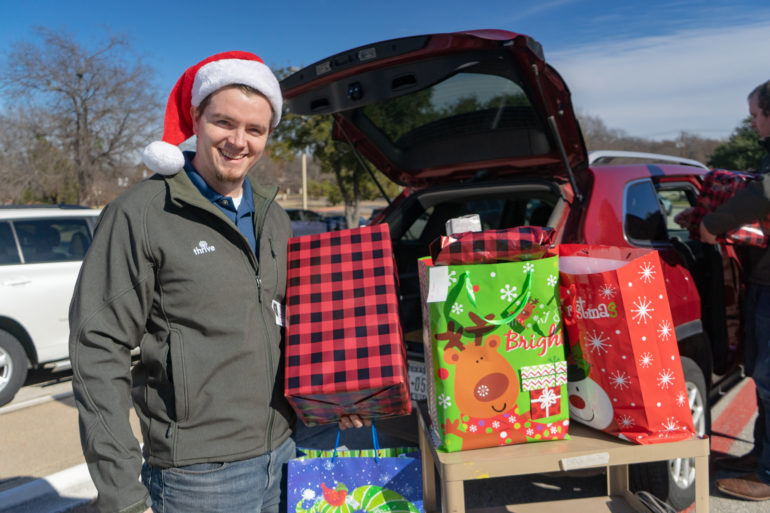 "I got to see first hand how awesome it was to give back. I wanted to team up with the 80+ employees and Thrive and deliver the same impact." – Ryan Young, Marketing Consultant
We connected with Corey Academy to see if they had any students that we could sponsor. They provided us with a list of 10 children and as a team along with matching contributions from Thrive, we were able to raise $2,000 to provide gifts for the kids and resources to the parents to help them during the holidays.
On Tuesday, December 18th, we visited Corey Academy with a trunk full of gifts to share with these children. Each family gave us some ideas for what the children liked and what they wanted for Christmas, so we were able to provide gifts that they would be excited about. We also gave gift cards to each family to help with holiday expenses, like gas and groceries.
"It was an awesome experience and I'm glad that we were able to give back to families here in Arlington." – Josiah Wiles, Sales Team Director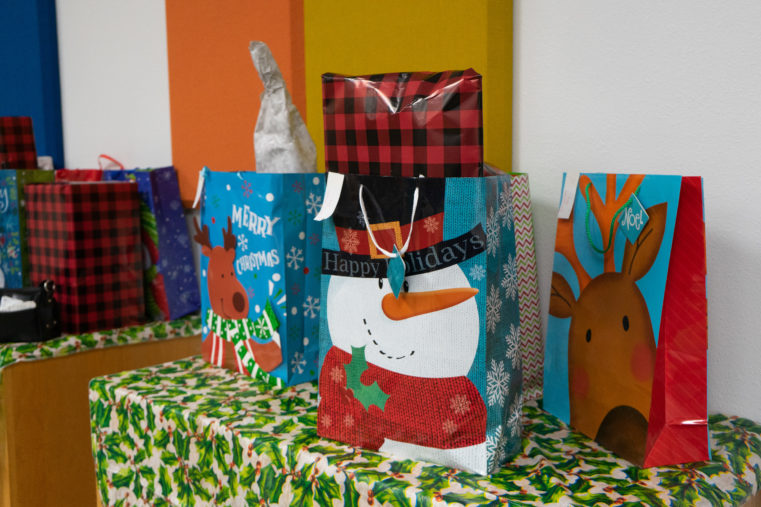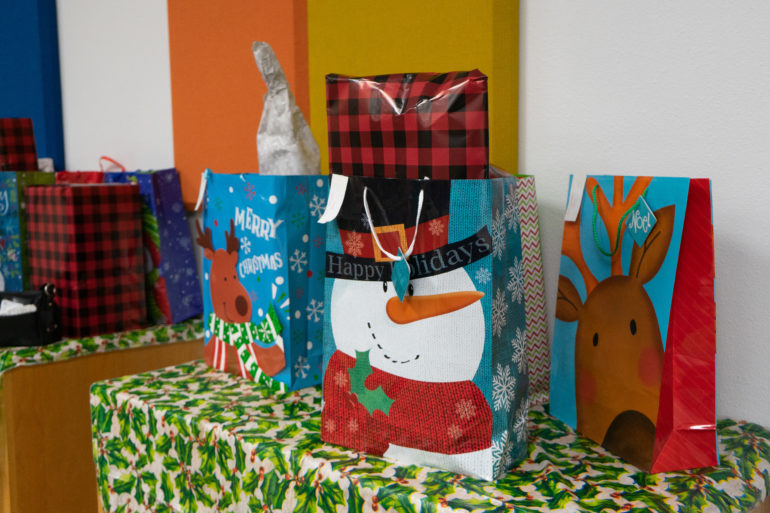 The school was kind enough to set up a small holiday party for us with cookies and Christmas music so that we could spend some time with the families while they opened their gifts.
"The excitement and joy on the kid's faces were worth every dime and minute spent." – Corbin Hubbard, Media Specialist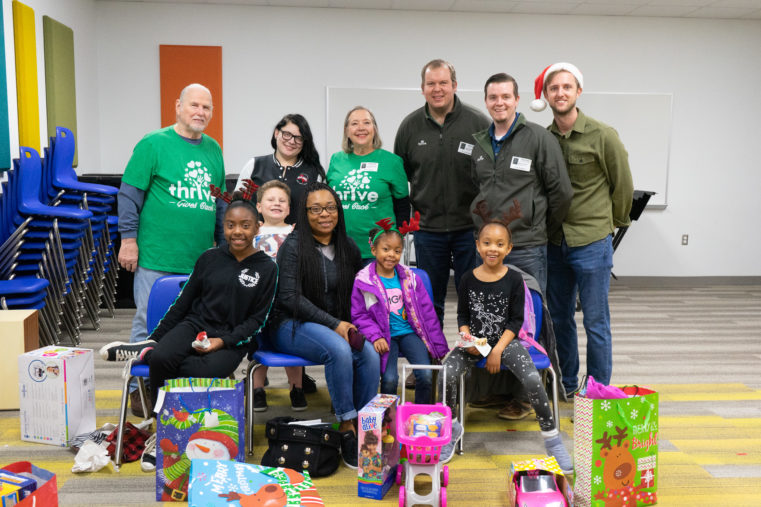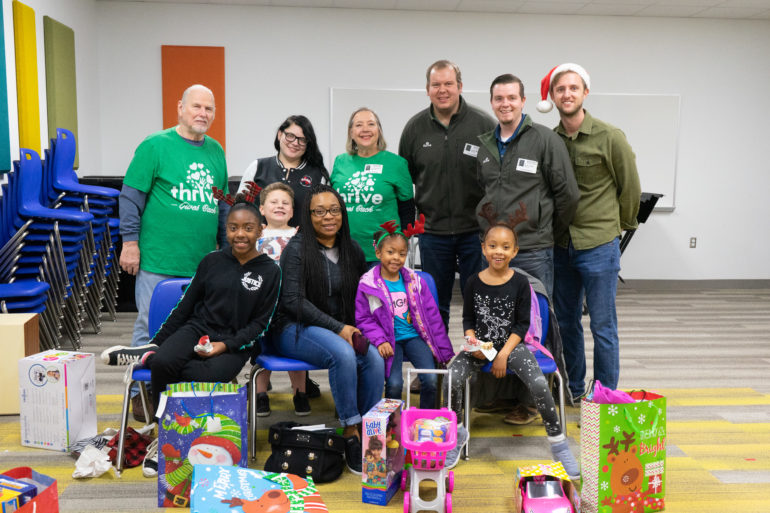 Learn more about the Thrive Gives Back program and how we've been able to give back to our communities across the U.S.
Happy holidays!