OAKLAND
DIGITAL MARKETING AGENCY
Drive Your Brand to
Its Fullest Potential




Thrive is a digital marketing agency in Oakland, California, that offers premium digital marketing services to businesses and brands. Our digital marketing strategies help achieve revenue growth, digital visibility and customer acquisition.



With 19 miles of coastline, Oakland is a picturesque city with a wide variety of attractions for any visitor. First known as a town that supplied lumber for its growing neighbor, San Francisco, Oakland now is its own metropolis with a different but no less charismatic personality. Today, Oakland is the country's fifth-busiest port, handling most of Northern California's container cargo. 
A visit to Oakland won't be complete without dropping by the African American Museum and Library, the Oakland Aviation Museum, Jack London Square and the Chabot Space and Science Center. 
Businesses wanting to start a new venture in Oakland need to have a strong plan in place, as the city is brimming with big brands and companies that dominate the market. While it's not as popular as San Francisco, its tourism industry has grown significantly over the years. New players in the market should be prepared with an equally competitive business plan to succeed.
Thrive's digital marketing agency has the experience and expertise to deliver exceptional results with tailored strategies and time-tested methods. Our Oakland digital marketing services are some of the best in the industry, and we have served hundreds of happy clients during our 15 years in the business.

Our Oakland Digital Marketing
Clients Get Results
"The results speak for themselves"
"Thrive goes above and beyond"
But Don't Take
Our Word For It

Marci Wiersma
Broker - About Roatan Real Estate
"They do everything they say...no BS"
"Thrive is a much-needed blessing and exceeded our expectations in every way. They are honest, straightforward, they take care of ALL your needs quickly, they are reliable, you can count on them and most of all, they do everything they say they will do, no BS."

Whitney Wells Lewis
Practice Manager - PARC Urology
"These guys are incredible"
"These guys are incredible. They've helped us to grow our business and now the biggest problem we seem to come across is having too much business - which is the ideal problem to have. We are right where we wanted to be and Thrive made that possible. Thanks guys!"

Chad Montgomery
CEO - Accurate Leak and Line
"Unrivaled customer support"
"Working with the Thrive team has been a most pleasant experience! Their dedication and passion for what they do is exemplified by their unrivaled customer support and attentiveness to the specific needs of our business. We look forward to a long-lasting and prosperous relationship!"
Ready to Grow Your Business With
Oakland Digital Marketing Services?
Click the button below for a free proposal
Why Choose Thrive As Your Oakland Digital Marketing Company
We Propel Long-Term Business Growth With Innovative Strategies
Today it isn't enough to work with just any digital marketing firm; you want to ensure that you partner with a company that will not only take the time to listen about your business' goals and message but also helps to drive desired results so that your business sees the greatest return on marketing investment. Not all digital marketing agencies get this right. Here are some reasons why we are different:
Meet Your Team
Say Hello to all the Thrivers!
At Thrive, our teams work together to deliver customized digital marketing solutions for every client. We pay attention to detail and focus on targeting our clients' ideal audience to ensure that our marketing content matches their interests. We believe that being our clients' voice is key to making genuine connections with the right people.
Here are the benefits of choosing Thrive as your Oakland digital marketing company:
We Are Client-Focused
Each client is assigned to an account manager, establishing consistent communication and collaboration throughout the project. Our Oakland digital marketing experts listen intently to our clients' concerns and provide appropriate solutions that meet their needs. We value our clients' input and encourage them to contribute to the creation of their campaigns.
We Are on Time
Our team delivers quality projects that meet our clients' timelines. We maximize our time and resources to produce an end-product that meets and even exceeds our clients' marketing demands. Over the years, our teams have learned a streamlined workflow process to ensure every task is completed on time, every time.
We Are Honest
We give our clients honest, unfiltered information about our services. Our methods will always be discussed and we practice transparency in all our reports and transactions. Honesty and integrity are our way of showing our clients that we are sincere in providing them with the digital marketing solutions that are in their best interest.
We Deliver Results
Our award-winning marketing campaigns are not built without proper research and strategy. Over the years, we have developed a tested and proven method of creating campaigns that bring enormous success to our clients. We invest in the latest tools and technology so we can implement the best practices that will benefit our clients.
We Are Innovative
We know that every client is different. We understand the need for us to develop cutting-edge concepts and expertly tailored Oakland digital marketing services for every client. At Thrive, we are not afraid to test out new methods and think outside the box if we feel that it will be advantageous to our clients.
We Are Digital Marketing Experts
With several awards received from industry peers, we are proud of our accomplishments. We have helped hundreds of clients expand from budding startups to thriving businesses. Our clients can attest to our dedication and expertise as evidenced by our consistently exceptional results.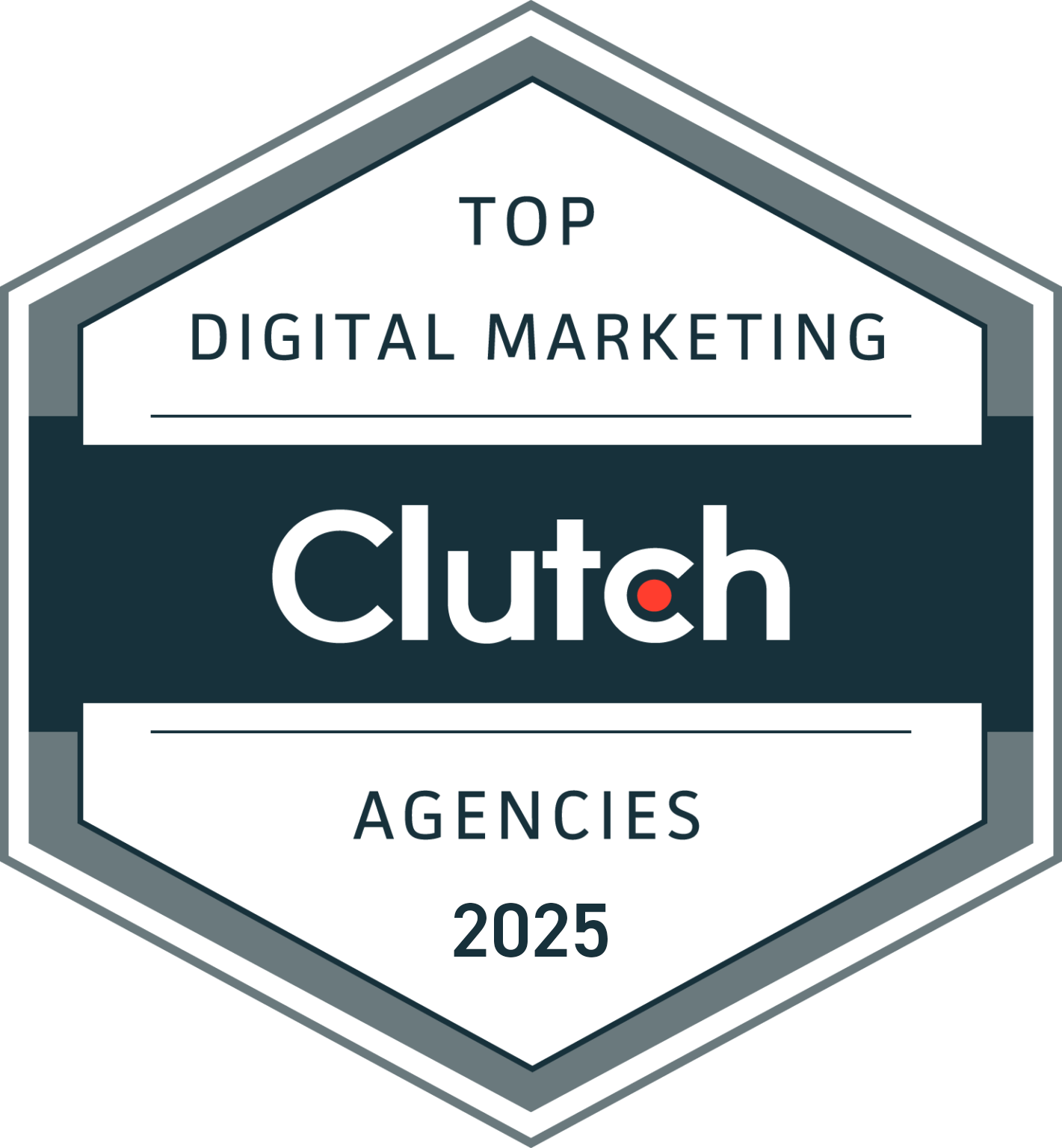 Thrive Named 2021 Top Digital Marketing Agency in Oakland by Clutch
Clutch, a leading B2B market research and reviews company, named Thrive a 2021 top agency in Oakland in the following categories:
Digital Marketing Agency
SEO Agency
PPC Agency
Social Media Agency
Web Design Agency
Agencies are chosen for this distinction based off of several factors, including overall market presence and, most importantly, client feedback. Thrive has a 5.0 rating on Clutch. Check out the reviews.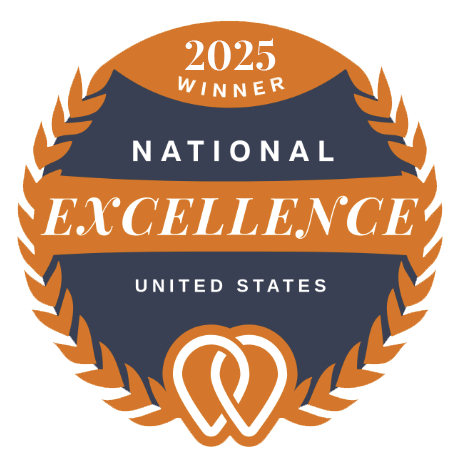 Thrive Named 2021 National Excellence Award Winner in Oakland by UpCity
UpCity is an online marketplace that helps businesses find B2B service providers they can trust. UpCity's National Excellence Award winners are selected based on the UpCity Recommendability Rating, a proprietary algorithm that measures a provider's credibility, recommendability, and reputation based on digital signals.
"The strength of our marketplace is built on the credibility of truly excellent providers like Thrive Internet Marketing," said Dan Olson, CEO of UpCity. "We are pleased to honor Thrive with a National Excellence Award in Oakland." 
Thrive has a 5.0 rating on UpCity. Check out the reviews.

Get My FREE Digital Marketing Proposal