WICHITA
SEO COMPANY
Boost Your Site Traffic
With High-Quality Content



Thrive Internet Marketing Agency is a search engine optimization (SEO) company in Wichita, Kansas. We drive more traffic to your website through keyword-optimized content and proven SEO strategies.
Wichita is a great place to live because residents and visitors never run out of things to do. The local government proudly promotes Wichita's 19 museums, 39 art galleries, 13 golf courses, 21 live theaters and a wealth of other attractions unique to the city.
One particularly unexpected museum is The Original Pizza Hut Museum on the Wichita State University campus. Today, Pizza Hut and White Castle are some of the biggest businesses operating in Wichita.
Wichita received the All-America City award in 2019 for its exceptional commitment to addressing local issues through civic engagement and innovation. And Thrive is here to ensure your business continues to flourish in this forward-thinking city!
Thrive is a full-service Wichita SEO company dedicated to growing businesses of all sizes since 2005. Our mission is to ensure your website is easily found online and reaches your ideal customers.
Our Wichita SEO experts focus on getting your site to rank for high-volume keywords through a 100 percent custom keyword strategy.

Our Wichita SEO
Clients Get Results
"The results speak for themselves"
"Thrive goes above and beyond"
But Don't Take
Our Word For It

Marci Wiersma
Broker - About Roatan Real Estate
"They do everything they say...no BS"
"Thrive is a much-needed blessing and exceeded our expectations in every way. They are honest, straightforward, they take care of ALL your needs quickly, they are reliable, you can count on them and most of all, they do everything they say they will do, no BS."

Whitney Wells Lewis
Practice Manager - PARC Urology
"These guys are incredible"
"These guys are incredible. They've helped us to grow our business and now the biggest problem we seem to come across is having too much business - which is the ideal problem to have. We are right where we wanted to be and Thrive made that possible. Thanks guys!"

Chad Montgomery
CEO - Accurate Leak and Line
"Unrivaled customer support"
"Working with the Thrive team has been a most pleasant experience! Their dedication and passion for what they do is exemplified by their unrivaled customer support and attentiveness to the specific needs of our business. We look forward to a long-lasting and prosperous relationship!"
Ready to Grow Your Business With
Wichita SEO Services?
Click the button below for a free proposal
Get Your FREE Instant SEO Audit Report Now!
Free Instant SEO Audit Report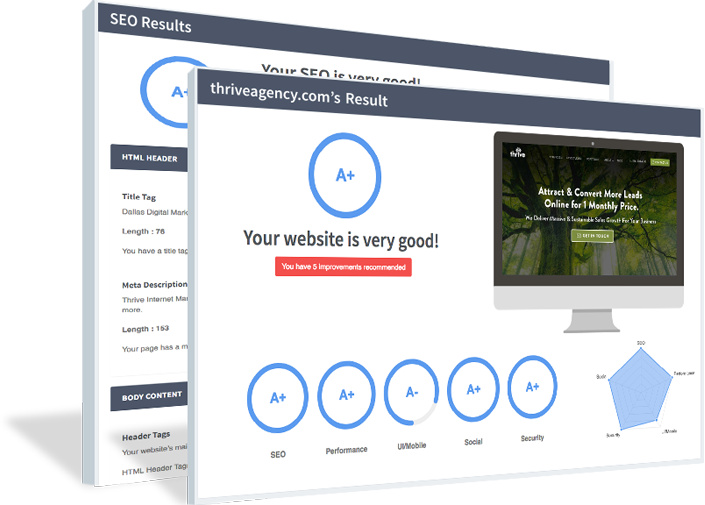 Why Choose Thrive As Your Wichita SEO Agency
Increase Your Brand Presence and Be Found Easily Online
Today it isn't enough to work with just any digital marketing firm; you want to ensure that you partner with a company that will not only take the time to listen about your business' goals and message but also helps to drive desired results so that your business sees the greatest return on marketing investment. Not all digital marketing agencies get this right. Here are some reasons why we are different:
Meet Your Team
Say Hello to all the Thrivers!
We ensure your stellar website attracts site visitors who are most likely to convert through our Wichita search engine optimization expertise. We focus our Wichita SEO services on creating value-adding content that becomes strong search engine ranking signals.
Here are some more reasons you should partner with Thrive's SEO company in Wichita:
We Are Your Partner
Our SEO company in Wichita shares the same passion as you to create meaningful results. We consider your success to be ours and we hope to continue to grow with you. We've developed excellent relationships with our clients because of our sincere dedication to helping you achieve your business goals.
Long-Term Results
As a full-service digital marketing agency, we know our way around the internet and generating sales from your campaigns. We ensure our Wichita SEO services drive sustainable results through conversion rate optimization (CRO) techniques. Our experts check that your website is consistently user-friendly and responsive for the best results.
Innovative Strategies
Our Wichita SEO agency adapts to the latest trends that can yield the best results for our clients. Because there are multiple ways to improve our results, we continuously update our strategies and fit them into your specific business objectives. At Thrive, we never stop learning and striving to do better.
Analytics and Tracking
At Thrive, there are no one-size-fits-all solutions when it comes to generating better leads for our clients. Our Wichita search engine optimization team uses advanced analytics and tracking tools that measure our SEO strategies' success across your digital platforms. We provide you real-time access to your data through an ultra-secure online dashboard.
Honesty and Integrity
At Thrive, we value the credibility we hold with our clients. You can be sure that our Wichita SEO agency creates realistic expectations and works on a timeline that both parties have agreed to. We value transparency and will regularly share reports that reflect accurate data and real-time performance.
Dedicated Specialists
Our Wichita SEO agency promises our best efforts for you to reap the benefits of our Wichita search engine optimization services. At Thrive, we customize your SEO strategy from the onset and stay in communication with you to improve our results. You can quickly contact your dedicated SEO specialist for any requests or consultations you may need.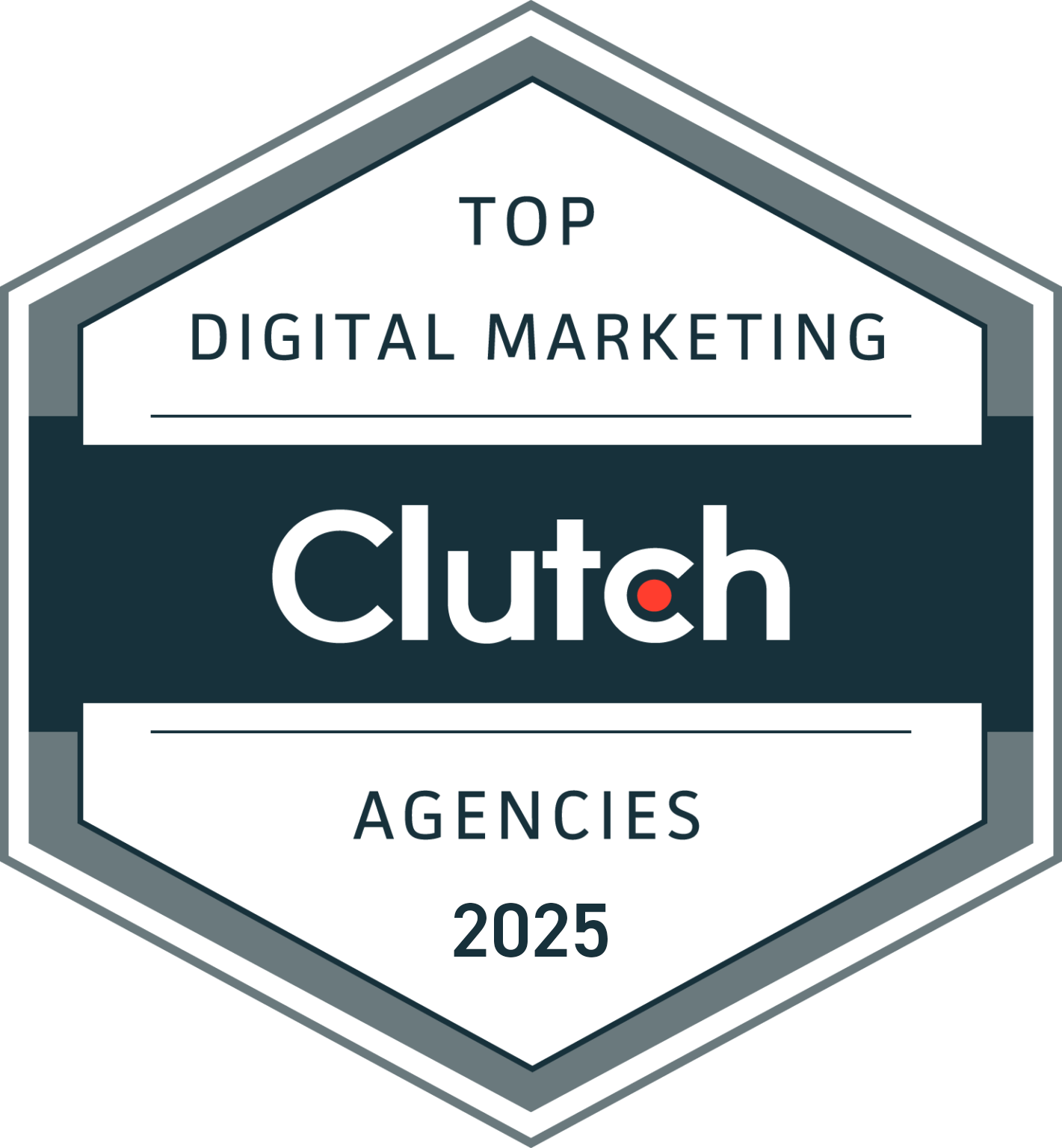 Thrive Named 2023 Top SEO Company in Wichita by Clutch
Clutch, a leading B2B market research and reviews company, named Thrive a 2023 top agency in Wichita in the following categories:
Digital Marketing Agency
SEO Agency
Social Media Agency
Web Design Agency
Agencies are chosen for this distinction based off of several factors, including overall market presence and, most importantly, client feedback. Thrive has a 5.0 rating on Clutch. Check out the reviews.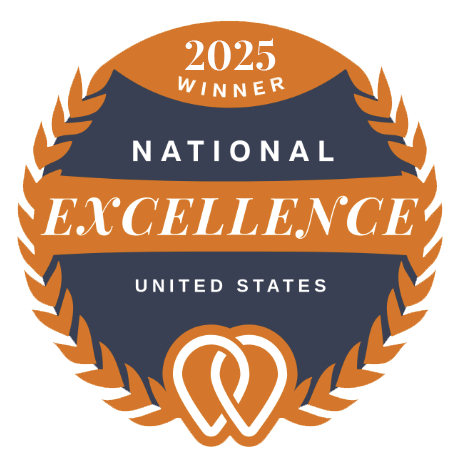 Thrive Named 2023 National Excellence Award Winner in Wichita by UpCity
UpCity is an online marketplace that helps businesses find B2B service providers they can trust. UpCity's National Excellence Award winners are selected based on the UpCity Recommendability Rating, a proprietary algorithm that measures a provider's credibility, recommendability, and reputation based on digital signals.
"The strength of our marketplace is built on the credibility of truly excellent providers like Thrive Internet Marketing," said Dan Olson, CEO of UpCity. "We are pleased to honor Thrive with a National Excellence Award in Wichita." 
Thrive has a 5.0 rating on UpCity. Check out the reviews.