SUGAR LAND
SOCIAL MEDIA AGENCY
Gain a Competitive Advantage and Secure Your Share of the Market



Thrive Internet Marketing Agency is a social media agency in Sugar Land that empowers your marketing efforts through effective social media management.



We design and implement engaging social media campaigns that attract your target audience and turn them into actual paying customers.
Sugar Land began as a company town with Imperial Sugar. Today, the city consists of nine master-planned communities and is now considered one of the most affluent areas in the entire state.
As a planned community, Sugar Land boasts over 560 acres of developed parkland, which spans 27 city parks and over 20 miles of hiking and biking trails. These include the Brazos River Park, First Colony Park, Imperial Park, Mayfield Park and Sugar Lakes Park.
Once dubbed the "fittest city in America," Sugar Land is the perfect representation of a community that takes care of its citizens and provides a high quality of life. As a result, businesses have also flourished, making it an attractive location for new enterprises. 
But by no means does this mean growing your business in Sugar Land is an easy task. You will need to adapt to the needs of the populace and adopt digital marketing strategies that help you implement strategies to identify those needs. Thrive can help.
Thrive has been hailed as a top Sugar Land social media company by our peers in the industry. Our successful track record is owed to our Sugar Land social media experts, who work tirelessly to scale our clients' businesses through impactful social media campaigns.



Our Sugar Land Social Media
Clients Get Results
"The results speak for themselves"
"Thrive goes above and beyond"
But Don't Take
Our Word For It

Marci Wiersma
Broker - About Roatan Real Estate
"They do everything they say...no BS"
"Thrive is a much-needed blessing and exceeded our expectations in every way. They are honest, straightforward, they take care of ALL your needs quickly, they are reliable, you can count on them and most of all, they do everything they say they will do, no BS."

Whitney Wells Lewis
Practice Manager - PARC Urology
"These guys are incredible"
"These guys are incredible. They've helped us to grow our business and now the biggest problem we seem to come across is having too much business - which is the ideal problem to have. We are right where we wanted to be and Thrive made that possible. Thanks guys!"

Chad Montgomery
CEO - Accurate Leak and Line
"Unrivaled customer support"
"Working with the Thrive team has been a most pleasant experience! Their dedication and passion for what they do is exemplified by their unrivaled customer support and attentiveness to the specific needs of our business. We look forward to a long-lasting and prosperous relationship!"
Ready to Grow Your Business With
Sugar Land Social Media Services?
Click the button below for a free proposal
Why Choose Thrive As Your Sugar Land Social Media Company
Excite Your Target Audience with Attractive Campaigns
Today it isn't enough to work with just any digital marketing firm; you want to ensure that you partner with a company that will not only take the time to listen about your business' goals and message but also helps to drive desired results so that your business sees the greatest return on marketing investment. Not all digital marketing agencies get this right. Here are some reasons why we are different:
Meet Your Team
Say Hello to all the Thrivers!
Social media marketing is one of the best and most essential tools you can use to boost brand awareness and drive genuine interest in your brand. To do that, you have to make sure that you know your audience and develop the right strategy for effective outreach. This is where Thrive can offer you assistance.
By working with Thrive, you gain the following benefits:
Social Media Experts
Partnering with Thrive in Sugar Land social media marketing, you get the benefit of working with a Sugar Land social media company that knows what it's doing. We have worked collaboratively with a significant number of clients and have helped them produce stellar results through social media. We create a comprehensive social media plan that encompasses multiple social channels for broader reach and better results.
Tailored Social Campaigns
Thrive believes that no two Sugar Land social media marketing strategies should be alike because different businesses have different needs. That is why our Sugar Land social media experts take the time to analyze your business to understand the metrics that matter to you. We then determine your audience preferences for a better message-audience fit that translates into revenue.
Proactive Social Team
Our Sugar Land social media management team works tirelessly to produce results from your social campaigns. But we don't stop with the initial results. Our goal is to bring you the best possible outcome, which can be achieved through continuous improvement and optimization.
Expert Solutions
Unlike any other Sugar Land social media company, Thrive's social media experts take the time to understand your needs. We analyze the root of every potential roadblock you might have to come up with a solution that adequately addresses the situation. This is how we deliver Sugar Land social media services: not with cookie-cutter methods but actual solutions.
Always on Time
In line with our commitment to making sure you get the most out of your investment, we make sure there are no delays in delivering results. Before beginning any campaign, our Sugar Land social media experts provide you with a timeline of deliverables for us to stay on the same page. We make sure to follow that timeline and provide you with timely updates to keep you in the loop at all times.
Successful Track Record
Data plays a significant role in all our digital marketing efforts, and it's how we have built a successful Sugar Land social media management agency. For over 15 years, we've worked closely with countless clients and have helped them grow their businesses successfully through our Sugar Land social media services.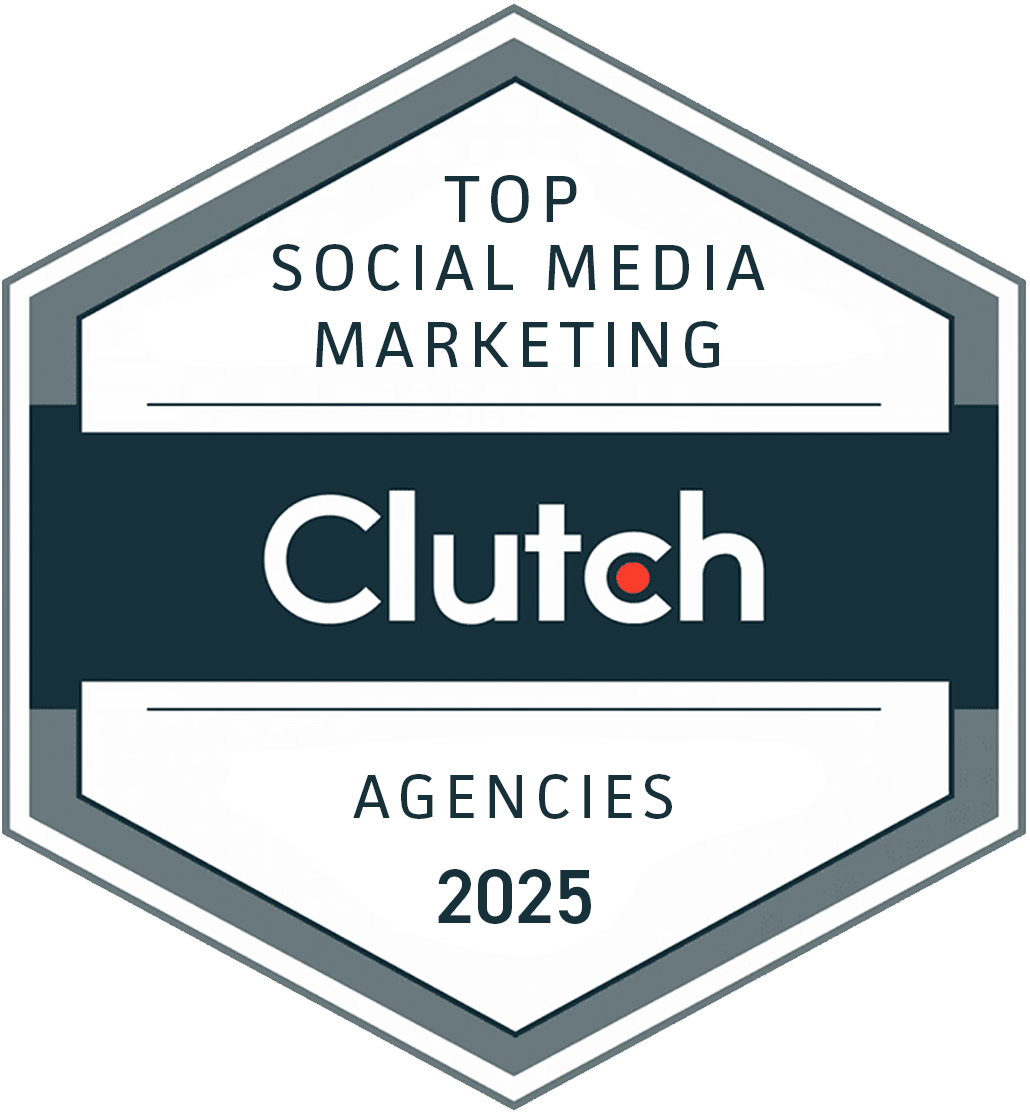 Thrive Named 2023 Top Social Media Agency in Sugar Land by Clutch
Clutch, a leading B2B market research and reviews company, named Thrive a 2023 top agency in Sugar Land in the following categories:
Digital Marketing Agency
SEO Agency
PPC Agency
Social Media Agency
Web Design Agency
Agencies are chosen for this distinction based off of several factors, including overall market presence and, most importantly, client feedback. Thrive has a 5.0 rating on Clutch. Check out the reviews.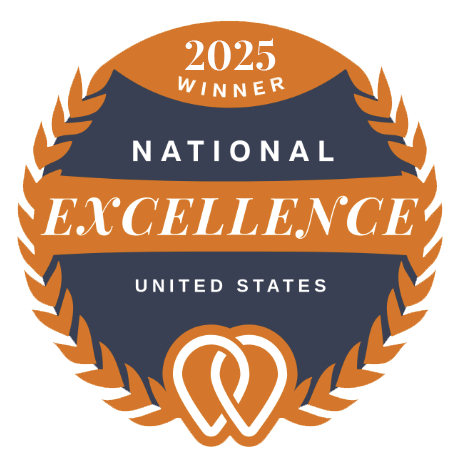 Thrive Named 2023 National Excellence Award Winner in Sugar Land by UpCity
UpCity is an online marketplace that helps businesses find B2B service providers they can trust. UpCity's National Excellence Award winners are selected based on the UpCity Recommendability Rating, a proprietary algorithm that measures a provider's credibility, recommendability, and reputation based on digital signals.
"The strength of our marketplace is built on the credibility of truly excellent providers like Thrive Internet Marketing," said Dan Olson, CEO of UpCity. "We are pleased to honor Thrive with a National Excellence Award in Sugar Land." 
Thrive has a 5.0 rating on UpCity. Check out the reviews.

Get My FREE Social Media Proposal