SUGAR LAND
DIGITAL MARKETING AGENCY
Build a More Competitive Business
With Growth-Focused Strategies



Thrive Internet Marketing Agency is a full-service Sugar Land digital marketing company that offers innovative marketing solutions to help companies scale their business.




We employ a systematic, comprehensive approach to digital marketing to expand your reach and enable you to reach your sales goals.
As its name implies, Sugar Land's rich history is strongly connected to its agricultural heritage that found great success in sugar cane production. A robust economic foundation paved the way for its steady growth from a town of just 2,000 to a city of more than 120,000 today.
Sugar Land was mostly built and developed by the Imperial Sugar Company. This master-planned community now thrives as one of America's safest cities – a status it has held since 2008.
Don't miss out on Sugar Land's local top attractions, including Cullinan Park, the Sugar Land Heritage Foundation, the Houston Museum of Natural Science at Sugar Land and Sugar Land Town Square.
With its burgeoning economy, establishing a business in Sugar Land is tempting. However, it can be difficult for your business to take root in today's digital economy. Various enterprises have growth ideas of their own, which can be challenging to overcome. But with the help of a results-driven digital marketing agency like Thrive, you're in good hands.
Thrive is an established digital marketing agency in Sugar Land committed to growing your business through results-driven marketing. We work with businesses of all sizes – from small brick-and-mortar stores to multi-location enterprises – and help you build a robust online presence.



Our Sugar Land Digital Marketing
Clients Get Results
"The results speak for themselves"
"Thrive goes above and beyond"
But Don't Take
Our Word For It

Marci Wiersma
Broker - About Roatan Real Estate
"They do everything they say...no BS"
"Thrive is a much-needed blessing and exceeded our expectations in every way. They are honest, straightforward, they take care of ALL your needs quickly, they are reliable, you can count on them and most of all, they do everything they say they will do, no BS."

Whitney Wells Lewis
Practice Manager - PARC Urology
"These guys are incredible"
"These guys are incredible. They've helped us to grow our business and now the biggest problem we seem to come across is having too much business - which is the ideal problem to have. We are right where we wanted to be and Thrive made that possible. Thanks guys!"

Chad Montgomery
CEO - Accurate Leak and Line
"Unrivaled customer support"
"Working with the Thrive team has been a most pleasant experience! Their dedication and passion for what they do is exemplified by their unrivaled customer support and attentiveness to the specific needs of our business. We look forward to a long-lasting and prosperous relationship!"
Ready to Grow Your Business With
Sugar Land Digital Marketing Services?
Click the button below for a free proposal
Why Choose Thrive As Your Sugar Land Digital Marketing Company
Boost Your Business With Tools That Skyrocket Your Sales
Today it isn't enough to work with just any digital marketing firm; you want to ensure that you partner with a company that will not only take the time to listen about your business' goals and message but also helps to drive desired results so that your business sees the greatest return on marketing investment. Not all digital marketing agencies get this right. Here are some reasons why we are different:
Meet Your Team
Say Hello to all the Thrivers!
The world today, whether we like it or not, is so interconnected through the internet that you'd be hard-pressed to find people who aren't online. Because most of your target customers are using the internet one way or another, it would be counterintuitive for businesses to focus on traditional marketing methods. 
Today, consumers are easier to reach when you know where to find them on the internet and how to approach them and compel them to convert. This is where our digital marketing services come in.
Work with Thrive and enjoy the following benefits:
Digital Marketing Experts
Thrive is a team of expert marketers who excel at all things digital marketing. Our digital marketing agency in Sugar Land offers complete digital marketing services designed to help your business grow. Whether you're looking for an expert team to handle your SEO, PPC, web design or social media campaigns, let Thrive be your partner in success.
Proven Marketing Methods
Are you tired of spending your marketing budget on techniques that produce little results? Go with the best in the business and outperform the competition with Thrive's Sugar Land digital marketing services. For over 15 years, we have worked with countless companies in scaling their business through our marketing methods – and we can do the same for you!
Advanced Technology
We believe in having quality inputs to ensure a quality product. That's why we rely on tools that allow us to provide our services at the highest level. At Thrive, we only invest in the right tools and the best people to use them to give you the best possible outcome from each campaign.
Scalable Services
With Thrive as your marketing partner, you won't need anyone else. Our digital marketing company only works with the best. Our marketing team is composed of a diverse set of talented individuals who understand every aspect of the industry, positioning you for greater success in the digital arena.
360-Degree Marketing Approach
When you work with Thrive, you work with hardworking people who are thorough in their approach to growing your business. We employ comprehensive digital marketing strategies for a holistic marketing approach, producing tremendous results. Give your business a boost with Thrive's comprehensive Sugar Land digital marketing services.
Culture and Work Ethic
At Thrive, we pride ourselves on having a healthy work environment and strong company culture that resonates with our employees. Our attitudes and values enable us to work collaboratively and harmoniously so we can better address your needs. Work with Thrive and bear witness to a culture that has fostered success for us and the businesses we serve.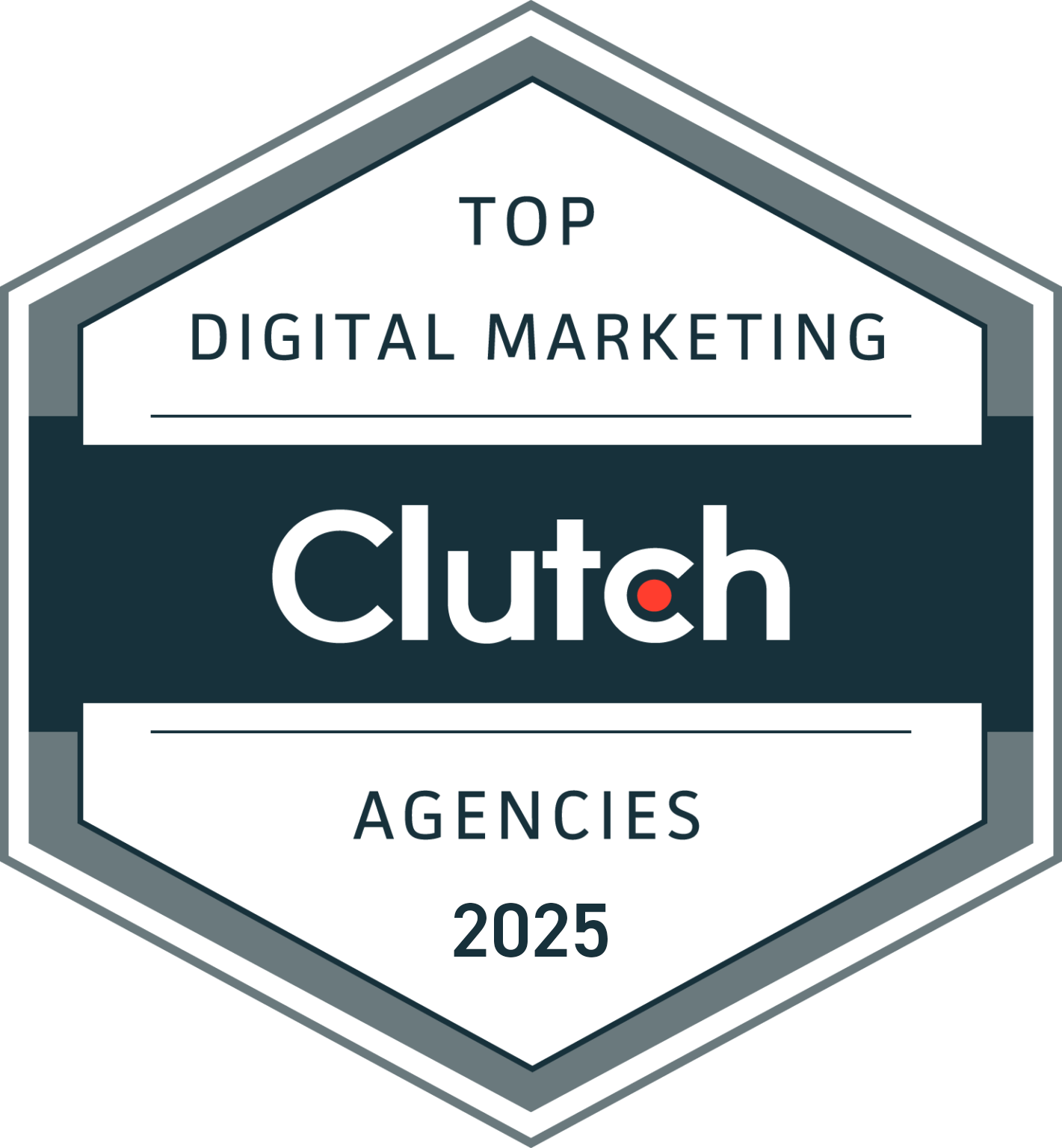 Thrive Named 2023 Top Digital Marketing Agency in Sugar Land by Clutch
Clutch, a leading B2B market research and reviews company, named Thrive a 2023 top agency in Sugar Land in the following categories:
Digital Marketing Agency
SEO Agency
PPC Agency
Social Media Agency
Web Design Agency
Agencies are chosen for this distinction based off of several factors, including overall market presence and, most importantly, client feedback. Thrive has a 5.0 rating on Clutch. Check out the reviews.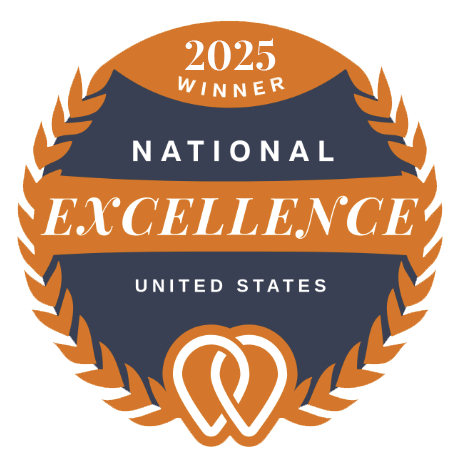 Thrive Named 2023 National Excellence Award Winner in Sugar Land by UpCity
UpCity is an online marketplace that helps businesses find B2B service providers they can trust. UpCity's National Excellence Award winners are selected based on the UpCity Recommendability Rating, a proprietary algorithm that measures a provider's credibility, recommendability, and reputation based on digital signals.
"The strength of our marketplace is built on the credibility of truly excellent providers like Thrive Internet Marketing," said Dan Olson, CEO of UpCity. "We are pleased to honor Thrive with a National Excellence Award in Sugar Land." 
Thrive has a 5.0 rating on UpCity. Check out the reviews.

Get My FREE Digital Marketing Proposal