NEW BRAUNFELS
PPC AGENCY
Solid Paid Ads Solutions That
Boost Your Bottom Line in No Time



Thrive is a pay-per-click (PPC) advertising company based in New Braunfels, Texas. We specialize in paid ad campaigns that increase brand exposure on the right channels and deliver profitable results for your business.



New Braunfels has come a long way. Once a German immigrant settlement, it is now one of the fastest-growing cities in the country. New Braunfels' economic transformation has been remarkable, its median household income up 4.2 percent to $64,208, slightly higher than the  United States average.
The city has vigorous retail trade, health care and social assistance and accommodation and food services industries, which provide jobs to thousands of people. But the highest-paying areas are mining, quarrying and oil and gas extraction ($66,198), agriculture, forestry, fishing and hunting and mining ($65,573) and public administration ($54,492).
With attractive sales tax and incentives, ease of doing business and high overall quality of life, New Braunfels is a good place to start or scale a business. But its rising-star status has also upped the ante for market players.
To succeed in capturing your target customers and competing with homegrown brands or large corporations, you have to develop innovative marketing solutions. This is where Thrive comes in.
A leading New Braunfels PPC agency, Thrive offers comprehensive digital marketing services customized to the needs of companies big and small, earning them high-intent leads and new customers.
Through pay-per-click marketing campaigns, we have seen clients increase their revenue and improve their bottom line in no time. If you're interested in having a go at a lucrative lead generation solution, let our New Braunfels PPC experts get you started.

Our New Braunfels PPC
Clients Get Results
"The results speak for themselves"
"Thrive goes above and beyond"
But Don't Take
Our Word For It

Marci Wiersma
Broker - About Roatan Real Estate
"They do everything they say...no BS"
"Thrive is a much-needed blessing and exceeded our expectations in every way. They are honest, straightforward, they take care of ALL your needs quickly, they are reliable, you can count on them and most of all, they do everything they say they will do, no BS."

Whitney Wells Lewis
Practice Manager - PARC Urology
"These guys are incredible"
"These guys are incredible. They've helped us to grow our business and now the biggest problem we seem to come across is having too much business - which is the ideal problem to have. We are right where we wanted to be and Thrive made that possible. Thanks guys!"

Chad Montgomery
CEO - Accurate Leak and Line
"Unrivaled customer support"
"Working with the Thrive team has been a most pleasant experience! Their dedication and passion for what they do is exemplified by their unrivaled customer support and attentiveness to the specific needs of our business. We look forward to a long-lasting and prosperous relationship!"
Ready to Grow Your Business With
New Braunfels PPC Services?
Click the button below for a free proposal
Why Choose Thrive As Your New Braunfels PPC Company
Achieve Top of Mind Status With Our Proven Campaigns
Today it isn't enough to work with just any digital marketing firm; you want to ensure that you partner with a company that will not only take the time to listen about your business' goals and message but also helps to drive desired results so that your business sees the greatest return on marketing investment. Not all digital marketing agencies get this right. Here are some reasons why we are different:
Meet Your Team
Say Hello to all the Thrivers!
Innovative and inventive, our PPC agency in New Braunfels unleashes custom paid search solutions to drive and maintain our clients' search results dominance. 
We complement our advertising campaigns with proven digital marketing darlings led by search engine optimization and social media marketing. We also design and develop websites where all paths converge, boosting site traffic, leads and sales for many kinds of businesses.
Here are a few reasons why Thrive is different from any other New Braunfels PPC company:
Prioritizing People
Putting our clients first is at the core of our company culture. Our New Braunfels PPC company will provide you with a project manager who will listen to your goals and vision. We will give you the expertise of a large corporation and the attention of a fine craftsman.

Reiterating Results
Stop investing in paid search campaigns that are not producing results. Thrive has built a reputation for making things happen and has the portfolio to back it up. Our award-winning PPC agency in New Braunfels uses data to develop custom strategies, reassuring you that we know what we're doing.

Rendering Reports
Another positive trait associated with our New Braunfels pay-per-click management team is our prompt and transparent reporting. Your dedicated account manager will furnish you with campaign updates, including paid ads performance, return on investment analysis, monthly task breakdown and detailed recommendations. You can also access your milestones in real-time on our online client portal.
Staying Sincere
Treating everyone with respect and expecting their success underscores all our New Braunfels PPC services. This entails being open and honest with our clients about their campaigns. If something is working or not, you'll hear it first from us.
Prompting Progress
Timeliness is an important quality in digital marketers. Our fast-paced industry and years of being in it have trained our pay-per-click marketing experts to deliver outputs on time, careful not to miss the deadline. We put a premium on the timeline set by our clients, understanding that they know the flows and rhythms of their business well.

Personalizing PPC
All of Thrive's New Braunfels PPC services are delivered with customization and attention to detail. The flavor and components of your ad campaigns are distinct to your business. This is how we take the creation of tailored solutions seriously, showing that we don't rest on our laurels and put forward just any solution.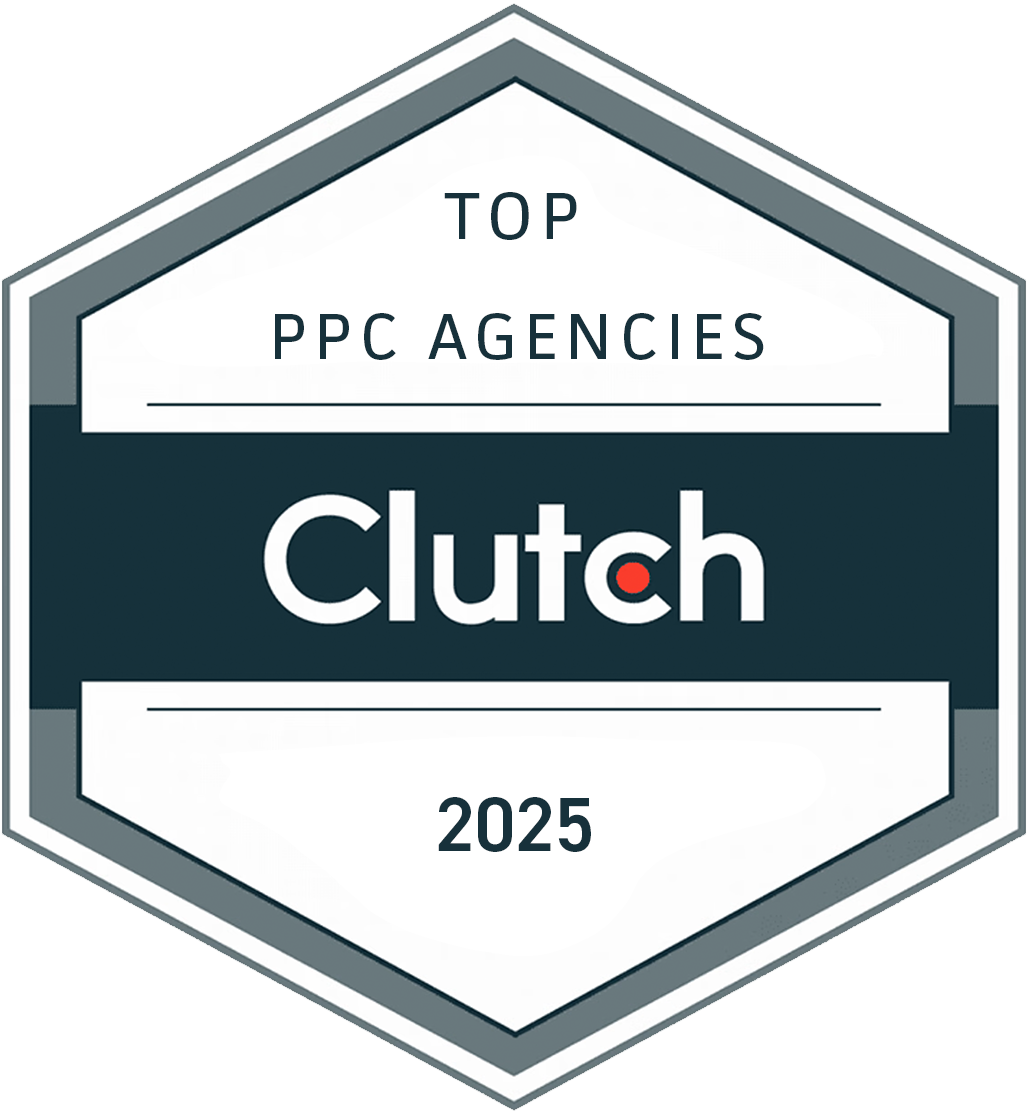 Thrive Named 2020 Top PPC Agency in New Braunfels by Clutch
Clutch, a leading B2B market research and reviews company, named Thrive a 2020 top agency in New Braunfels in the following categories:
Digital Marketing Agency
SEO Agency
PPC Agency
Social Media Agency
Agencies are chosen for this distinction based off of several factors, including overall market presence and, most importantly, client feedback. Thrive has a 5.0 rating on Clutch. Check out the reviews.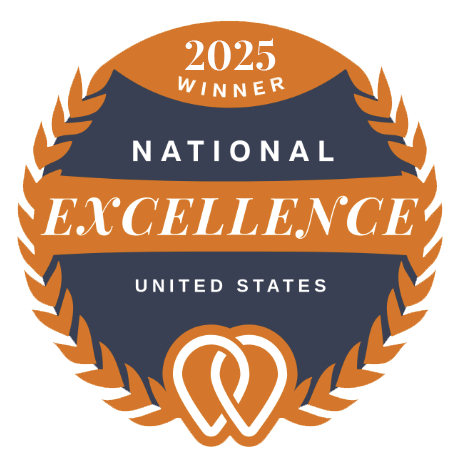 Thrive Named 2021 National Excellence Award Winner in New Braunfels by UpCity
UpCity is an online marketplace that helps businesses find B2B service providers they can trust. UpCity's National Excellence Award winners are selected based on the UpCity Recommendability Rating, a proprietary algorithm that measures a provider's credibility, recommendability, and reputation based on digital signals.
"The strength of our marketplace is built on the credibility of truly excellent providers like Thrive Internet Marketing," said Dan Olson, CEO of UpCity. "We are pleased to honor Thrive with a National Excellence Award in New Braunfels." 
Thrive has a 5.0 rating on UpCity. Check out the reviews.