NEW BRAUNFELS
WEB DESIGN COMPANY
Powerful Digital Presence With
Targeted Design Solutions



Thrive is a New Braunfels web design agency, integrating targeted digital marketing strategies into website building for clients from different sectors.



Sunny New Braunfels is an ideal place to visit at any time of the year. Its natural and landscaped parks are sights to behold, offering clean and spacious areas for swimming, picnics and merrymaking. Schlitterbahn Waterpark, one of America's oldest waterparks, is nestled along the Comal River banks.
Aside from the overall fine weather, New Braunfels also boasts a desirable business climate. Its continuous growth has been tied to the creation of the New Braunfels Economic Development Council (EDC), a nonprofit organization in charge of job creation, public infrastructure and quality of life. The New Braunfels EDC sets economic benchmarks for the community each year.
For many entrepreneurs, the city is an ideal place to build their dream business. And if you're one of them, you don't want to be caught in the swell of startups and emerging enterprises. You need a proven and steadfast marketing strategy to stand out. This is where Thrive comes in.
A New Braunfels web design agency, Thrive offers end-to-end digital marketing solutions to many types of businesses. Our clients have entrusted us with the task of bolstering their online presence, increasing their site traffic conversion, revenue and profit.
Stay ahead of the competition by partnering with an internet marketing company that will develop custom, data-driven strategies for your website and other channels.

Our New Braunfels Web Design
Clients Get Results
"The results speak for themselves"
"Thrive goes above and beyond"
But Don't Take
Our Word For It

Marci Wiersma
Broker - About Roatan Real Estate
"They do everything they say...no BS"
"Thrive is a much-needed blessing and exceeded our expectations in every way. They are honest, straightforward, they take care of ALL your needs quickly, they are reliable, you can count on them and most of all, they do everything they say they will do, no BS."

Whitney Wells Lewis
Practice Manager - PARC Urology
"These guys are incredible"
"These guys are incredible. They've helped us to grow our business and now the biggest problem we seem to come across is having too much business - which is the ideal problem to have. We are right where we wanted to be and Thrive made that possible. Thanks guys!"

Chad Montgomery
CEO - Accurate Leak and Line
"Unrivaled customer support"
"Working with the Thrive team has been a most pleasant experience! Their dedication and passion for what they do is exemplified by their unrivaled customer support and attentiveness to the specific needs of our business. We look forward to a long-lasting and prosperous relationship!"
Ready to Grow Your Business With
New Braunfels Web Design Services?
Click the button below for a free proposal
Why Choose Thrive As Your New Braunfels Web Design Agency
Rise to the Top of Search With an Outstanding Digital Partner
Today it isn't enough to work with just any digital marketing firm; you want to ensure that you partner with a company that will not only take the time to listen about your business' goals and message but also helps to drive desired results so that your business sees the greatest return on marketing investment. Not all digital marketing agencies get this right. Here are some reasons why we are different:
Meet Your Team
Say Hello to all the Thrivers!
Leading New Braunfels web design agency Thrive offers a wide range of design and development services. Our digital marketing DNA allows us to integrate SEO, pay-per-click (PPC) and social media marketing into your design strategy.
You can find something from our full-stack of internet marketing solutions to support your selected New Braunfels web design services. Aside from our technical skills, here are other qualities you may like about us:
Excellent Designers
Thrive's New Braunfels web design experts are experienced in building websites that aren't just for display. They're responsive, interactive and optimized for search engine ranking success. Our web designers enlist the help of our SEO specialists, content creators and other digital marketers to ensure excellent functionality and maximized ROI.
Expected Results
Don't waste your time and energy on hit-or-miss campaigns. Rely on custom, data-driven strategies devised by our web design company in New Braunfels. We align our approach with your goals, allowing your business to gain a competitive advantage.
Transparent Reporting
Our New Braunfels web design services come with specialized reports. Your dedicated account manager will provide you with progress updates, so there are no surprises when something goes wrong. Your milestone summary is accessible in real-time via our client online portal.
Trustworthy Partner
At Thrive, we value the trust given to us by our clients. Our New Braunfels web designers work hard daily to drive results during and at the end of your campaigns. Our solutions are aligned with your growth objectives, and you won't hear us offer anything that does not benefit your business.
Custom Design
Outdated, reused templates are a no-no in designing new web builds. Our New Braunfels web designers use imagination and innovation to develop custom solutions for your brand's digital home. You'll have a say in every part of the design process for optimal personalization.
Customer-Centric
As an influential New Braunfels web design agency, we have cultivated a reputation for putting our clients first. Your goals and vision take priority, guiding us during brainstorming sessions. Our project managers are proactive and will keep you in the loop every step of the way.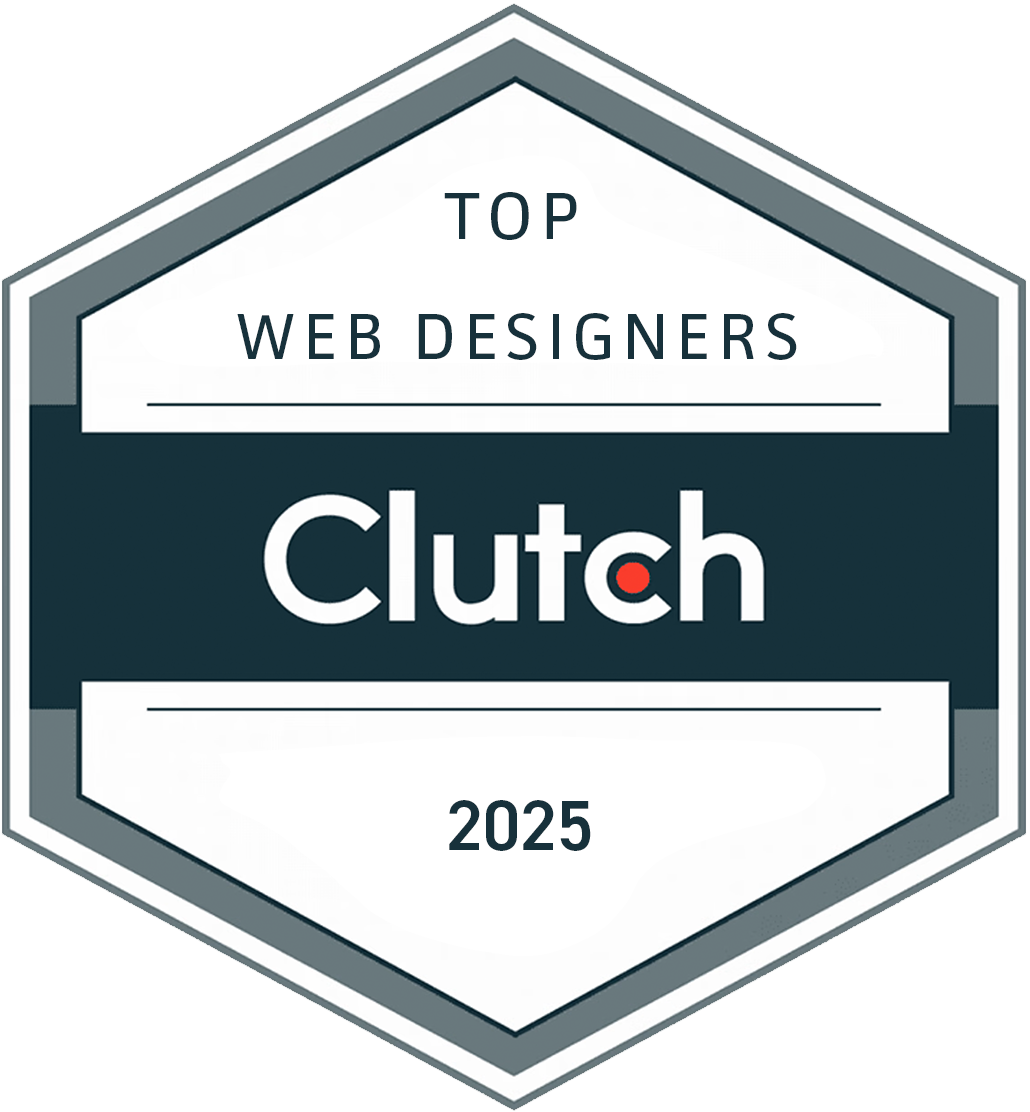 Thrive Named 2021 Top Web Design Company in New Braunfels by Clutch
Thrive has been awarded Top Web Design Company in New Braunfels by Clutch. A huge honor as only the very best, most innovative design and development companies with proven skills in lead generation and CRO are awarded this accolade.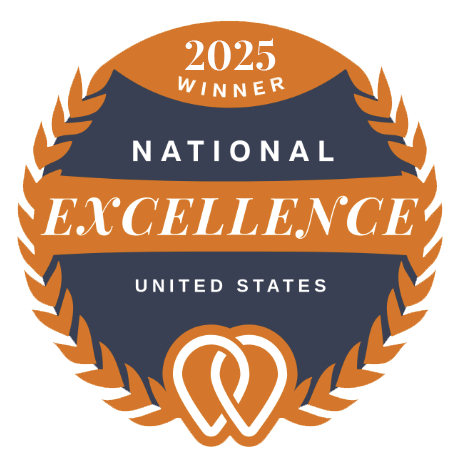 Thrive Named 2021 National Excellence Award Winner in New Braunfels by UpCity
UpCity is an online marketplace that helps businesses find B2B service providers they can trust. UpCity's National Excellence Award winners are selected based on the UpCity Recommendability Rating, a proprietary algorithm that measures a provider's credibility, recommendability, and reputation based on digital signals.
"The strength of our marketplace is built on the credibility of truly excellent providers like Thrive Internet Marketing," said Dan Olson, CEO of UpCity. "We are pleased to honor Thrive with a National Excellence Award in New Braunfels." 
Thrive has a 5.0 rating on UpCity. Check out the reviews.

Get My FREE Web Design Proposal