MOUNT PLEASANT
DIGITAL MARKETING AGENCY
Results-Oriented Online Strategies to Improve Your Bottom Line



Thrive provides full-service digital marketing in Mount Pleasant, South Carolina. We perform various optimization and lead generation tactics to build the online presence of businesses across multiple industries.



A trip to Charleston won't be complete without dropping by Mount Pleasant, an affluent coastal city on the other side of the Cooper River. Famous for luxury dining options, with several tucked away in areas hidden from tourists, it competes as a destination for people craving locally sourced premium seafood and meat.
Mount Pleasant has one of the strongest economies in the state. Its recreational areas, including golf clubs and water parks, and upscale neighborhoods indicate prosperity. The median household income of $97,176 is significantly higher than the national average, and around 71 percent of its population are homeowners.
A self-sustaining place like Mount Pleasant is an ideal place for setting up a business. But just because there's enough money to go around doesn't mean people will automatically buy into your product or service. 
As a restaurant owner, real estate broker or anyone else in between, you'll need to reach the market segment you don't usually come across traditionally: those who search for where to eat, drink, live, shop or have a good time in Mount Pleasant.
Grabbing their attention requires growing your online presence. And here to guide and support you in this effort is Thrive, a Mount Pleasant digital marketing company.
With around 15 years of experience and thousands of internet marketing campaigns launched, Thrive has cultivated a reputation as an award-winning and results-driven company. We offer the whole range of web marketing services, from search engine optimization (SEO) and pay-per-click (PPC) to social media and web design.
As a digital marketing agency in Mount Pleasant, we are well-equipped to understand your unique needs, no matter how niche your business is.

Our Mount Pleasant Digital Marketing
Clients Get Results
"The results speak for themselves"
"Thrive goes above and beyond"
But Don't Take
Our Word For It

Marci Wiersma
Broker - About Roatan Real Estate
"They do everything they say...no BS"
"Thrive is a much-needed blessing and exceeded our expectations in every way. They are honest, straightforward, they take care of ALL your needs quickly, they are reliable, you can count on them and most of all, they do everything they say they will do, no BS."

Whitney Wells Lewis
Practice Manager - PARC Urology
"These guys are incredible"
"These guys are incredible. They've helped us to grow our business and now the biggest problem we seem to come across is having too much business - which is the ideal problem to have. We are right where we wanted to be and Thrive made that possible. Thanks guys!"

Chad Montgomery
CEO - Accurate Leak and Line
"Unrivaled customer support"
"Working with the Thrive team has been a most pleasant experience! Their dedication and passion for what they do is exemplified by their unrivaled customer support and attentiveness to the specific needs of our business. We look forward to a long-lasting and prosperous relationship!"
Ready to Grow Your Business With
Mount Pleasant Digital Marketing Services?
Click the button below for a free proposal
Why Choose Thrive As Your Mount Pleasant Digital Marketing Company
Your Devoted Partner in Driving Superb Results and ROI
Today it isn't enough to work with just any digital marketing firm; you want to ensure that you partner with a company that will not only take the time to listen about your business' goals and message but also helps to drive desired results so that your business sees the greatest return on marketing investment. Not all digital marketing agencies get this right. Here are some reasons why we are different:
Meet Your Team
Say Hello to all the Thrivers!
A leading digital marketing agency in Mount Pleasant, Thrive has helped businesses tap into the power of the internet. Our results-driven strategies are built on expertise, experience and empowerment.
We want our clients to improve their online visibility to capture qualified leads, boost sales and achieve value. And we turn it into reality. Here are several reasons for our team's exceptional performance:
Customer Focus
We cannot produce results out of thin air. Our reputation for making things happen is founded on the fact that we prioritize our clients and their needs. Everyone at Thrive who is working on your campaigns ensures that your business goals are met.
Proven Results
No promises at the beginning of a project can inspire the same trust that delivering results does. Our Mount Pleasant digital marketing experts are committed to seeing your campaigns succeed. And we have the numbers to show for it.
Passion and Dedication
The pursuit of excellence and the energy to give clients nothing less than our best drive our customer-centric culture. As your digital marketing agency in Mount Pleasant, Thrive will provide you with a dedicated specialist. You will receive constant updates and comprehensive reports because we're not just going through the motions.
Ethical SEO Emphasis
You will often hear us talk about SEO practices, some of the most vital bits of information you can pick up from us. But we don't resort to black hat tactics, padding the results and increasing your chances of getting penalized by Google. Our Mount Pleasant digital marketing company employs clean, data-driven methods, through and through.
Digital Marketing Experts
Our account specialists, web designers, SEO strategists and content creators understand online marketing. We have established ourselves as a competitive player in the industry. Thrive assures you we are not just testing the waters when we say you can boost your conversion, sales and ROI through our digital solutions.
Transparent Reports
It's more efficient for us to let you know what is working and what is not promptly rather than waiting until disaster strikes. You can expect video summaries and comprehensive reports about your campaign from your account specialist. We do this so religiously that reporting feels a paid-for part of our Mount Pleasant digital marketing services.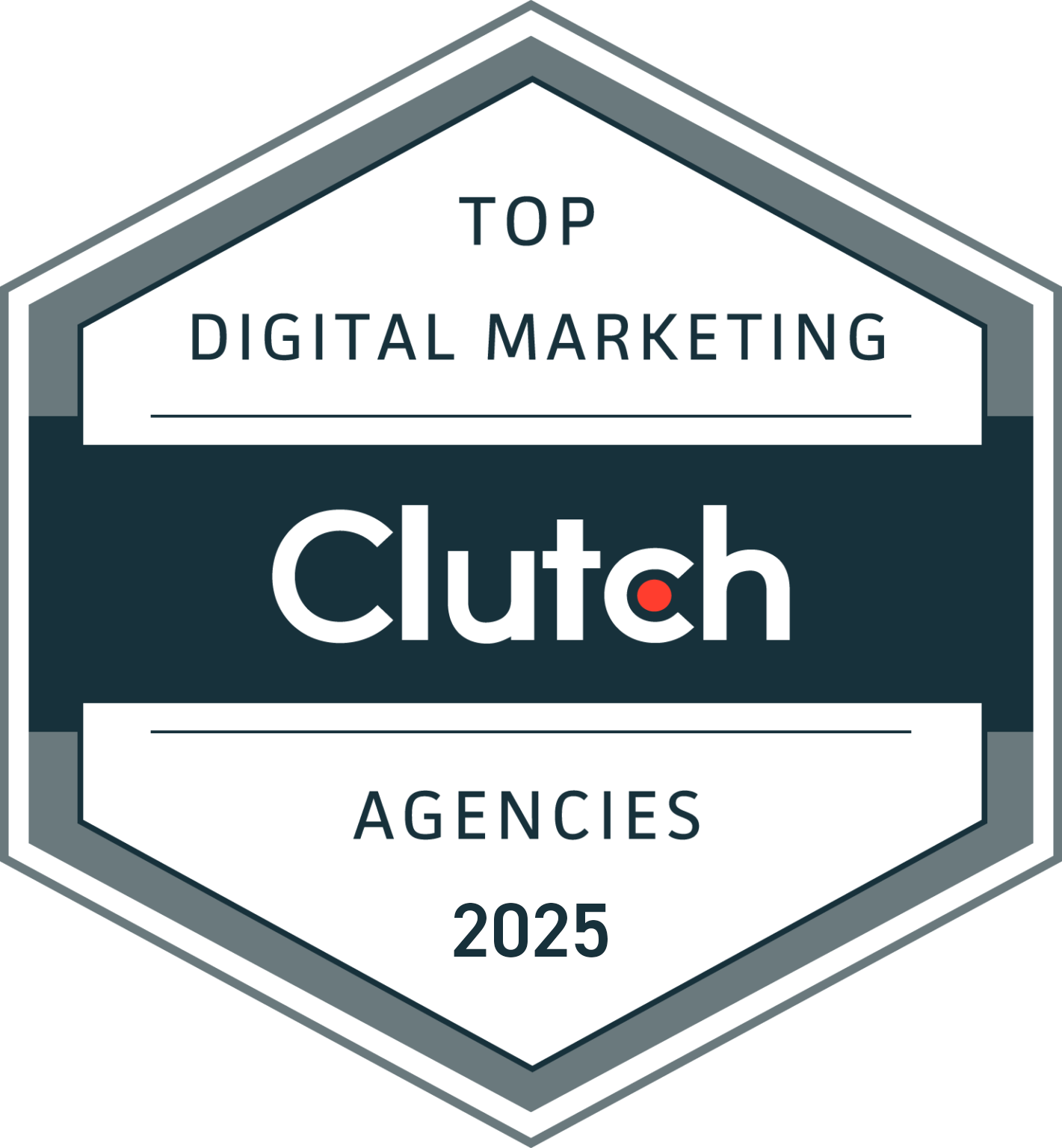 Thrive Named 2021 Top Digital Marketing Agency in Mount Pleasant by Clutch
Clutch, a leading B2B market research and reviews company, named Thrive a 2021 top agency in Mount Pleasant in the following categories:
Digital Marketing Agency
SEO Agency
PPC Agency
Social Media Agency
Web Design Agency
Agencies are chosen for this distinction based off of several factors, including overall market presence and, most importantly, client feedback. Thrive has a 5.0 rating on Clutch. Check out the reviews.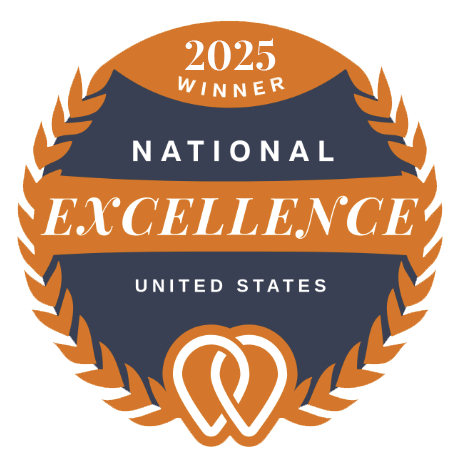 Thrive Named 2021 National Excellence Award Winner in Mount Pleasant by UpCity
UpCity is an online marketplace that helps businesses find B2B service providers they can trust. UpCity's National Excellence Award winners are selected based on the UpCity Recommendability Rating, a proprietary algorithm that measures a provider's credibility, recommendability, and reputation based on digital signals.
"The strength of our marketplace is built on the credibility of truly excellent providers like Thrive Internet Marketing," said Dan Olson, CEO of UpCity. "We are pleased to honor Thrive with a National Excellence Award in Mount Pleasant." 
Thrive has a 5.0 rating on UpCity. Check out the reviews.

Get My FREE Digital Marketing Proposal