MOUNT PLEASANT
SEO COMPANY
Powerful Search Solutions For A
Robust Online Presence



Thrive is a Mount Pleasant search engine optimization company with a proven track record in making businesses more visible on search engines, driving potential customers to their websites and increasing their sales.



SEO is the umbrella term for processes that improve your content's chances of being picked up by search engines for relevant searches.
Located east of Charleston, Mount Pleasant is a coastal city with a rich maritime history. Today, it boasts a wide range of industries, from advertising and publishing to financial and legal services to healthcare, retail and insurance.
The vibrant economy in the East of Cooper is fueled mostly by small enterprises. About 97 percent have fewer than 50 employees, while 89 percent have fewer than 20. These figures show that small-market businesses are thriving on the demographics of the community.
Yet, it must have been hard for your company to compete in an overcrowded industry if it's operating on a modest budget. With the playing field leveled by digital technology, you can capitalize on online marketing solutions with a fraction of traditional marketing costs. And Thrive is here to get you started.
With over a decade in digital marketing, Thrive is a Mount Pleasant SEO company that deploys data-driven and targeted optimization strategies. We have worked with clients of all shapes and sizes in boosting their online presence, customer targeting and lead conversion.
If you're a local or "main street" business or even a large corporation in Mount Pleasant, entrust your SEO services with Thrive today!

Our Mount Pleasant SEO
Clients Get Results
"The results speak for themselves"
"Thrive goes above and beyond"
But Don't Take
Our Word For It

Marci Wiersma
Broker - About Roatan Real Estate
"They do everything they say...no BS"
"Thrive is a much-needed blessing and exceeded our expectations in every way. They are honest, straightforward, they take care of ALL your needs quickly, they are reliable, you can count on them and most of all, they do everything they say they will do, no BS."

Whitney Wells Lewis
Practice Manager - PARC Urology
"These guys are incredible"
"These guys are incredible. They've helped us to grow our business and now the biggest problem we seem to come across is having too much business - which is the ideal problem to have. We are right where we wanted to be and Thrive made that possible. Thanks guys!"

Chad Montgomery
CEO - Accurate Leak and Line
"Unrivaled customer support"
"Working with the Thrive team has been a most pleasant experience! Their dedication and passion for what they do is exemplified by their unrivaled customer support and attentiveness to the specific needs of our business. We look forward to a long-lasting and prosperous relationship!"
Ready to Grow Your Business With
Mount Pleasant SEO Services?
Click the button below for a free proposal
Get Your FREE Instant SEO Audit Report Now!
Free Instant SEO Audit Report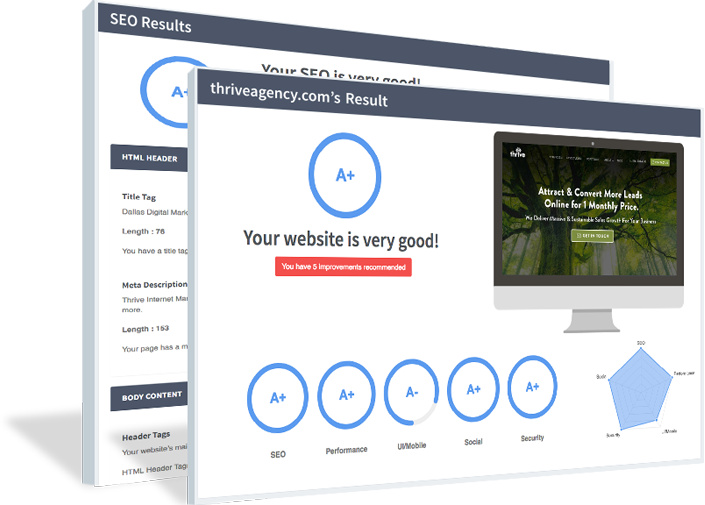 Why Choose Thrive As Your Mount Pleasant SEO Agency
Sure-Fire Growth With Our Unparalleled Strategies
Today it isn't enough to work with just any digital marketing firm; you want to ensure that you partner with a company that will not only take the time to listen about your business' goals and message but also helps to drive desired results so that your business sees the greatest return on marketing investment. Not all digital marketing agencies get this right. Here are some reasons why we are different:
Meet Your Team
Say Hello to all the Thrivers!
SEO company in Mount Pleasant Thrive combines data, clear communication and best practices to deliver custom SEO solutions that convert.
Our passionate, detail-oriented and competent team of optimization specialists work closely with each client to ensure strategies are airtight and campaigns are beneficial. Here are a few reasons why we are unlike any other Mount Pleasant SEO agency.
Diverse Clientele
At Thrive, we strive to spread our wings, exploring new industries and niches. Our Mount Pleasant SEO experts can produce flexible and innovative strategies for companies of all sizes. Our customization principle is derived from this experience with a diverse clientele.
Transparent Reporting
Receive summaries and comprehensive reports related to our Mount Pleasant SEO services. If something changes in one of your campaigns, you'll hear about the update and its benefits from your dedicated SEO Specialist. And if significant adjustments are necessary, you'll be informed and consulted before we move forward.
Branding Consistency
We take customization to the next level. Our Mount Pleasant search engine optimization team develops branding guidelines for franchise SEO clients to ensure asset creation and online platform marketing consistency. Shaping your brand identity is a detail-oriented process, but we're up to the task when customer loyalty is concerned.
Client Commitment
No other SEO company in Mount Pleasant owns their clients' success as we do. That simply means our work is fuelled by the desire to see you slay your ranking and revenue goals. We keep up with industry trends and implement data-driven strategies to steer your campaigns to the right path.
Industry Know-How
Everything we have accomplished in over a decade is distilled into your optimization strategy. Say, if you're a small business seeking to increase market share through local SEO, our Mount Pleasant SEO agency will pull the relevant data for ideas. But we'll dish out a brand-new, custom solution for you instead of reusing the old process.
Digital Marketing Mastery
At Thrive, we have mastered digital marketing both in theory and practice. For our Mount Pleasant search engine optimization clients, this level of expertise translates to results. Most of our clients have to deal with lead surges, a good problem, resulting from our SEO and online marketing efforts.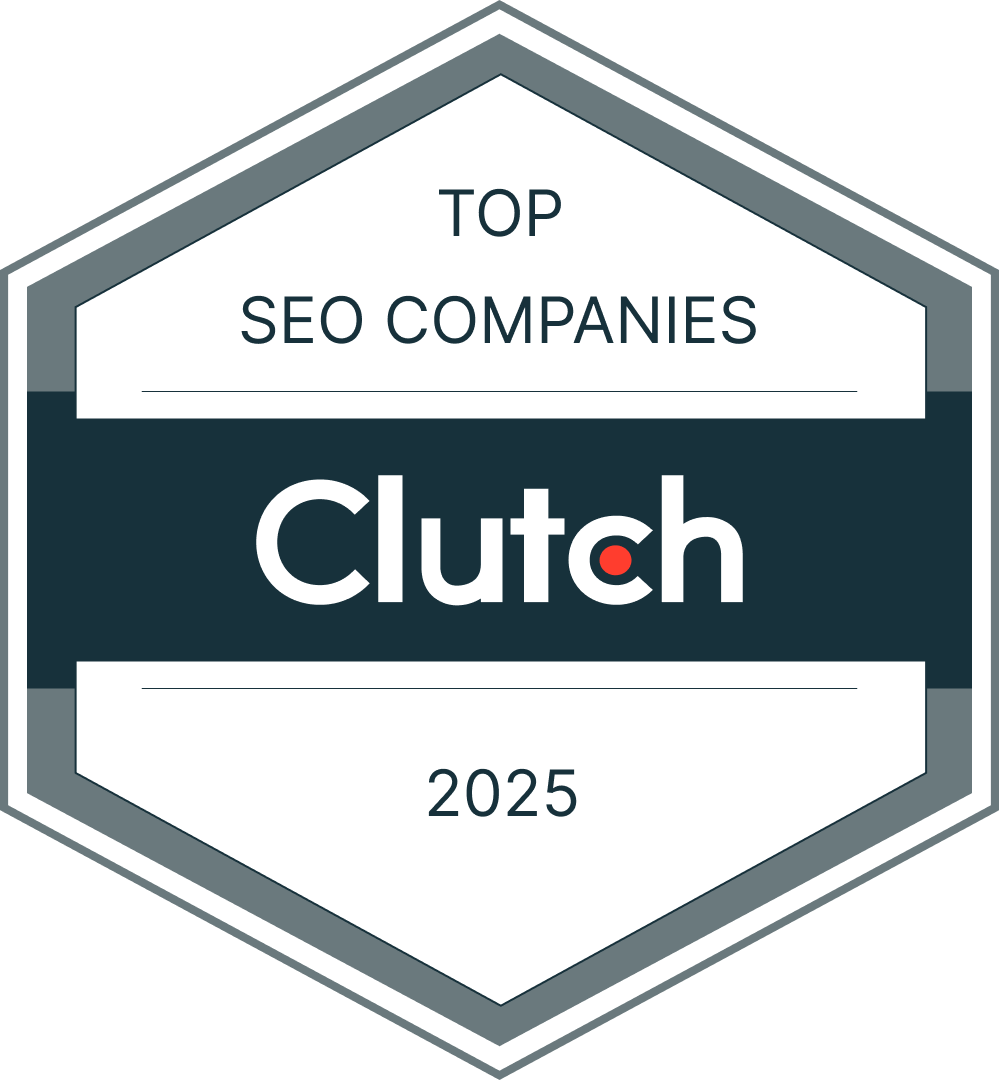 Thrive Named 2021 Top SEO Company in Mount Pleasant by Clutch
Clutch, a leading B2B market research and reviews company, named Thrive a 2021 top agency in Mount Pleasant in the following categories:
Digital Marketing Agency
SEO Agency
PPC Agency
Social Media Agency
Web Design Agency
Agencies are chosen for this distinction based off of several factors, including overall market presence and, most importantly, client feedback. Thrive has a 5.0 rating on Clutch. Check out the reviews.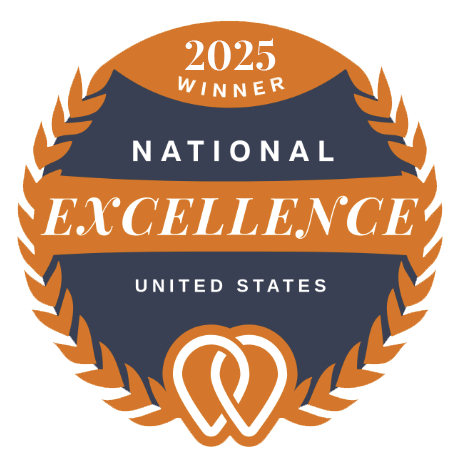 Thrive Named 2021 National Excellence Award Winner in Mount Pleasant by UpCity
UpCity is an online marketplace that helps businesses find B2B service providers they can trust. UpCity's National Excellence Award winners are selected based on the UpCity Recommendability Rating, a proprietary algorithm that measures a provider's credibility, recommendability, and reputation based on digital signals.
"The strength of our marketplace is built on the credibility of truly excellent providers like Thrive Internet Marketing," said Dan Olson, CEO of UpCity. "We are pleased to honor Thrive with a National Excellence Award in Mount Pleasant." 
Thrive has a 5.0 rating on UpCity. Check out the reviews.