BRISTOL
WEB DESIGN COMPANY
Build a Solid Online Presence
With an Exceptional Website



Thrive Internet Marketing Agency specializes in providing highly rated website design and development solutions. We're one of the few teams that businesses can confidently rely on for to innovative and remarkable web design in Bristol.



Bristol is known for many good things; it's regarded as one of the best, happiest and safest cities to live in the UK. These recognitions are all thanks to the city's various features. First, it has a strategic location giving residents access to both the city and the countryside. It also boasts a diverse mix of independent boutiques and shopping centers. And of course, it's home to the University of Bristol and the University of West England, both of which are highly regarded institutions for higher education.
Bristol also offers a robust environment for business owners and investors. Its ability to produce top-notch graduate talent with its two universities is one of the biggest reasons the city's startup scene is burgeoning. It also offers affordable and unique office spaces, great transport links, excellent broadband access and outstanding quality of life, making it a truly wonderful place to start a business.
Placing your operations in Bristol allows you to maximize all of these features to grow your business. However, it helps to remember that the city is also home to numerous companies that, like you, are trying to maximize the strategic location. The market you are entering is crowded and competitive, so you must find ways to set yourself apart from the others. This is where Thrive can help!
We're an award-winning Bristol web design agency helping businesses leverage the power of the internet through bespoke website design solutions. Since 2005, we've partnered with entrepreneurs, listened to their unique needs and implemented proven strategies to achieve their goals with high-quality web design Bristol UK.
The best part about working with our web design company Bristol is that we have everything you need to succeed online. From search engine optimisation (SEO) to pay-per-click (PPC) to social media, we can launch strategies to help your business build a recognizable and unforgettable brand in today's digital age.

Our
Bristol Web Design
Clients Get Results
"The results speak for themselves"
"Thrive goes above and beyond"
But Don't Take
Our Word For It

Marci Wiersma
Broker - About Roatan Real Estate
"They do everything they say...no BS"
"Thrive is a much-needed blessing and exceeded our expectations in every way. They are honest, straightforward, they take care of ALL your needs quickly, they are reliable, you can count on them and most of all, they do everything they say they will do, no BS."

Whitney Wells Lewis
Practice Manager - PARC Urology
"These guys are incredible"
"These guys are incredible. They've helped us to grow our business and now the biggest problem we seem to come across is having too much business - which is the ideal problem to have. We are right where we wanted to be and Thrive made that possible. Thanks guys!"

Chad Montgomery
CEO - Accurate Leak and Line
"Unrivaled customer support"
"Working with the Thrive team has been a most pleasant experience! Their dedication and passion for what they do is exemplified by their unrivaled customer support and attentiveness to the specific needs of our business. We look forward to a long-lasting and prosperous relationship!"
Ready to Grow Your Business With
Bristol Web Design Services?
Click the button below for a free proposal
Bristol Web Design Services
Complete Digital Solutions To Build Your Online Platform
With more people going online, you have to be visible on search engine results pages or SERPs whenever customers search for terms related to your offerings. That's why our services for web design Bristol include SEO. We perform keyword research and strategy, link building, technical SEO and on-page SEO to ensure your target audience sees your website.
Work with our [City] web design experts with vast experience in creating a customized design strategy. At Thrive, we don't rely on templates - we believe your unique business needs a customized website. This is why our web dev team provides high-quality mockups and draft images to make sure your web design represents your brand.
If you've been struggling to generate organic traffic, we can help! We have highly skilled writers and editors working with our SEO strategists to create search engine-friendly and high-quality content for your web design Bristol. And whether you need web pages or blog posts, our Bristol web design agency makes sure all content aligns with your brand.
As a certified Shopify Partner, our web design company Bristol can handle all your Shopify development needs. We take care of the whole process, from developing and designing your online store to marketing it. But most importantly, we create custom solutions for your business so you can reach more customers and optimise your store for conversions.
When you're trying to boost your sales online, it helps to remember that a slow or buggy website can discourage your customers from sticking around until checkout. That's why our experts in web development Bristol use fluid grids, fluid images and media queries. We implement proven tactics to ensure your site functions without a hitch no matter what device your customers use.
Your bottom line is mainly dependent on your eCommerce site's functionality and design. So to help you boost your sales and grow your business, our experts in website design Bristol make sure all features of your online store are working well, from your storefront and product catalog to payment processing. Our innovative web designs help you grow your revenues quickly.

As part of comprehensive solutions for web design and web development Bristol, we host your web design or redesign with WordPress. WordPress hosting gives you fast page load times, maximized uptime, secure hosting and free malware removal. These features help you make a good impression on your customers and gain a competitive edge over your competitors.

Thrive is also a WordPress web design company Bristol. We have highly skilled and experienced WordPress experts on board who can help you enhance your site using the right tools and effective strategies. They also know how to maximize the content management system's plugins to make your dream web design Bristol UK come to life.

In today's crowded digital world, you need to create a unique and memorable experience for your visitors. Thrive's experts in website design Bristol can help you do just that – we can craft a web design from scratch to incorporate all your ideas and requirements. But most importantly, we customize your website's appearance and functionality around your unique brand.
Why Choose Thrive As Your Bristol Web Design Agency
Showcase Your Business in the Best Way Possible
Today it isn't enough to work with just any digital marketing firm; you want to ensure that you partner with a company that will not only take the time to listen about your business' goals and message but also helps to drive desired results so that your business sees the greatest return on marketing investment. Not all digital marketing agencies get this right. Here are some reasons why we are different:
Meet Your Team
Say Hello to all the Thrivers!
At Thrive Internet Marketing Agency, we understand that it takes more than just an ordinary website to succeed online. That's why our Bristol web design agency always dreams big and keeps setting higher standards. We work closely with our partners, consider their goals our own and develop solutions to drive their business forward.
If you're looking to craft an impressive and high-performing web design in Bristol, here are some more reasons why Thrive is the best partner for your project:
Clean Code
As an agency that strongly believes in integrity and professionalism, you can count on our experts in web design Bristol UK to write only clean and efficient code for your site. They stick to web design best practices and use the latest technologies to ensure your online platform meets Google's standards.
Extensive Industry Experience
When you choose us to craft your web design in Bristol, you're working with a firm that's been in the industry since 2005. We leverage our extensive experience and in-depth background to create a high-performing website for you. Most importantly, our experts in web development Bristol won't waste your time and hard-earned money on false claims and broken promises.
Comprehensive Digital Solutions
Our Bristol web design agency understands that it takes a multifaceted approach to achieve long-lasting and profitable results. That's why we do more than just design and develop sites. Thrive's web design company Bristol also specializes in other areas of digital marketing such as SEO, PPC and social media to help your business flourish and win online.
Prompt and High-Quality Results
When it comes to web design and web development Bristol, delays can mean lost opportunities for your business. As such, we work closely with you to establish the best and most feasible project deadlines. And once we've agreed on a timeline, our experts in website design and development work efficiently to turn over a high-quality website on time.
Your Needs First
We've practiced extreme client focus on every website design Bristol we've worked on, and it has never failed us. That's why we always go the extra mile to put our clients' needs first. We take the time to understand their goals for their web design Bristol UK and then develop solutions addressing these to maximize the website's ultimate potential.
Healthy Partnerships
Many agencies will make many promises to get your business. But at Thrive, we won't guarantee specific results or make grand claims. But we can say with full confidence that our experts in web design in Bristol only have your best interests at heart. We'll treat you with respect and make sure our partnership becomes a worthwhile one from start to finish.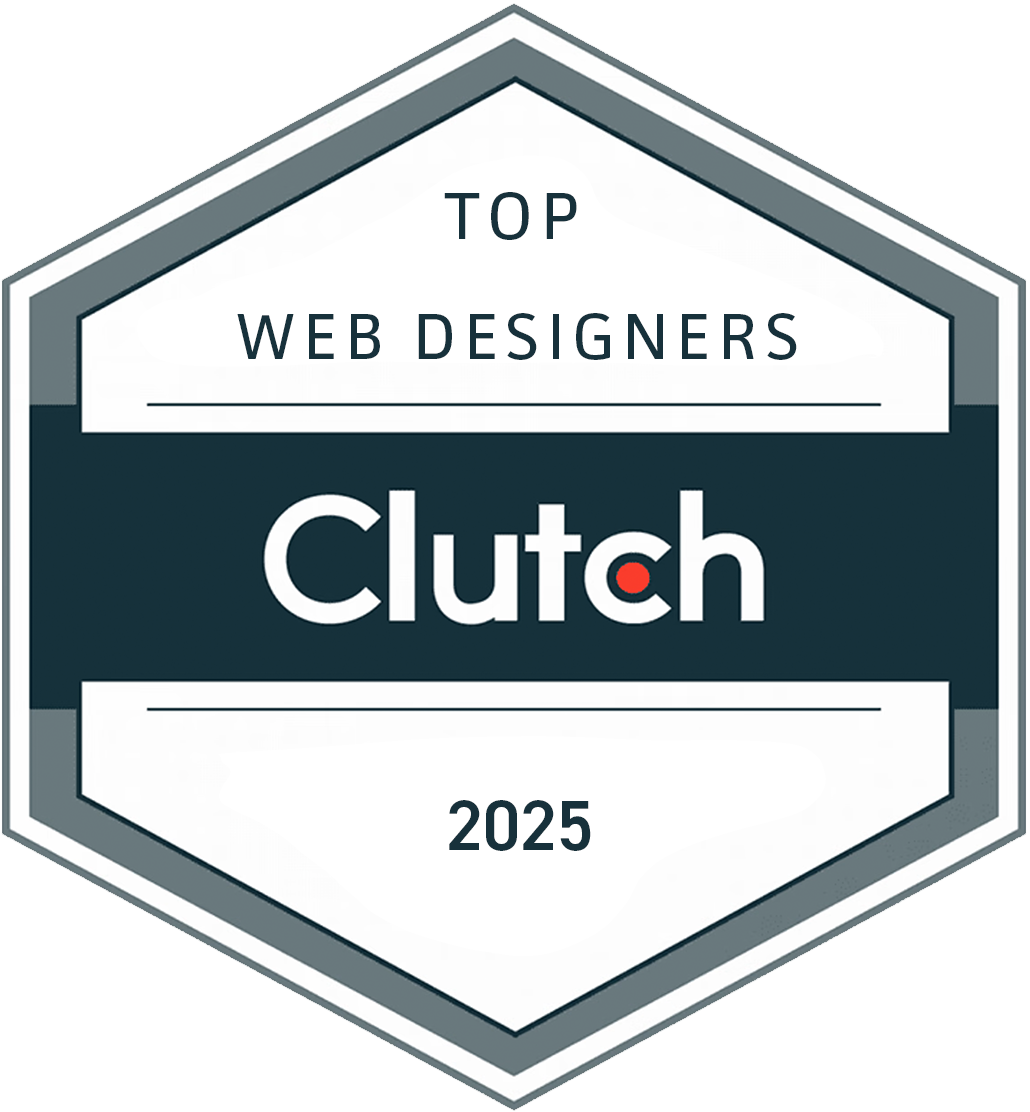 Thrive Named 2023 Top Web Design Company in Bristol by Clutch
Thrive has been awarded Top Web Design Company in Bristol by Clutch. A huge honor as only the very best, most innovative design and development companies with proven skills in lead generation and CRO are awarded this accolade.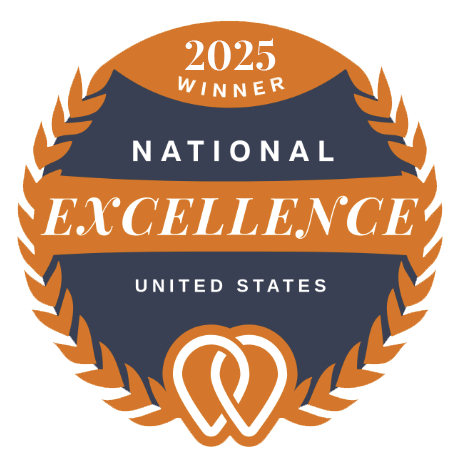 Thrive Named 2023 National Excellence Award Winner in Bristol by UpCity
UpCity is an online marketplace that helps businesses find B2B service providers they can trust. UpCity's National Excellence Award winners are selected based on the UpCity Recommendability Rating, a proprietary algorithm that measures a provider's credibility, recommendability, and reputation based on digital signals.
"The strength of our marketplace is built on the credibility of truly excellent providers like Thrive Internet Marketing," said Dan Olson, CEO of UpCity. "We are pleased to honor Thrive with a National Excellence Award in Bristol." 
Thrive has a 5.0 rating on UpCity. Check out the reviews.

Get My FREE Web Design Proposal