BRISTOL
PPC AGENCY
Drive Immediate Results and Boost
Your Revenue With Paid Search Tactics



Thrive is a professional PPC agency in Bristol helping firms and organizations enjoy better exposure and increased profit margins. We're among the companies Bristol trusts for tailored advertising solutions and conversion-driven Bristol ads.



Bristol is a diverse community lying along the River Avon that's consistently named one of the best and happiest places to live in the UK. Here, residents enjoy a pleasant climate, various cultural activities, an interesting blend of architecture and highly rated universities. Some of its tourist attractions include the Clifton Suspension Bridge, Park Street and the Bristol Balloon Fiesta.
Many people love Bristol for its vibrant youth culture and diversity. Entrepreneurs and investors are also drawn to the city because of its affordable real estate prices, fast-growing economy and prolific startup scene. Some of its biggest industries are aerospace, defense, creative media, technology and professional services.
These are just some of the many reasons business owners are expanding or relocating their operations to Bristol. The city offers the resources they need to gain traction and scale their venture. With thousands of firms and startups entering the market and leveraging these assets, you must implement pay-per-click (PPC) advertising and partner with a PPC agency Bristol to stand out and expand your reach.
Thrive Internet Marketing Agency comprises experts in PPC Bristol who help you do just that and more. As a full-service PPC company, we know how to launch successful ad campaigns on Google, Amazon and social media channels. Most importantly, we know how to craft campaigns that align with your business objectives and bring you quick results.
Rather than tackle PPC on your own, let our agency do the work for you. We leverage our technical expertise in advertising Bristol to help you get the most out of your ad budget.

Our
Bristol PPC
Clients Get Results
"The results speak for themselves"
"Thrive goes above and beyond"
But Don't Take
Our Word For It

Marci Wiersma
Broker - About Roatan Real Estate
"They do everything they say...no BS"
"Thrive is a much-needed blessing and exceeded our expectations in every way. They are honest, straightforward, they take care of ALL your needs quickly, they are reliable, you can count on them and most of all, they do everything they say they will do, no BS."

Whitney Wells Lewis
Practice Manager - PARC Urology
"These guys are incredible"
"These guys are incredible. They've helped us to grow our business and now the biggest problem we seem to come across is having too much business - which is the ideal problem to have. We are right where we wanted to be and Thrive made that possible. Thanks guys!"

Chad Montgomery
CEO - Accurate Leak and Line
"Unrivaled customer support"
"Working with the Thrive team has been a most pleasant experience! Their dedication and passion for what they do is exemplified by their unrivaled customer support and attentiveness to the specific needs of our business. We look forward to a long-lasting and prosperous relationship!"
Ready to Grow Your Business With
Bristol PPC Services?
Click the button below for a free proposal
Complete Advertising Solutions That Increase Your Profit Margins Faster
KEYWORD RESEARCH
We know the importance of keyword research to your Bristol ads and overall marketing strategies. That's why our PPC experts go the extra mile to identify the search terms relevant to your target audience and their specific needs. We then implement practical keyword usage to optimise your ads Bristol for improved targeting and conversions.
LANDING PAGE CONVERSION
Thrive's PPC agency in Bristol optimises your landing pages so that you can win better conversions. Specifically, we do this by having our pay-per-click experts work alongside our web designers and content writers to build a compelling landing page. We're here to create effective ads Bristol and pages that resonate with your audience's needs.
While PPC Bristol can be overwhelming to oversee, especially if you're new to it, our advertising experts can help. We are well-versed in cross-channel PPC management, so you can count on us to keep customers coming in from different platforms. We also keep up with advertising trends online to maximize your budget and adjust your campaigns accordingly.
PAID ADVERTISING
At our PPC agency Bristol, we make sure all our campaigns are designed to drive maximum return on investment for you. We leverage our expertise in Google Ads to launch effective ads and generate high-quality traffic to your website. Ultimately, we implement data-driven PPC strategies across your channels to let you enjoy more conversions and profits.
ADS A/B SPLIT TESTING
When it comes to advertising Bristol, we go above and beyond in identifying the right voice and strategy for your brand. We conduct thorough A/B split tests to find out the executions that work best for your target audience. Then, we use the data we gather to design and roll out high-performing ads.
While drawing prospective customers in is essential for your business, we don't focus solely on generating leads. Instead, our PPC agency Bristol is here to help you identify opportunities and launch campaigns that improve your conversions. We do this by analyzing your target market's online behavior, crafting compelling ad copies and refining your sales funnels.
Engagement is a crucial part of social media advertising Bristol. So we also strive to craft visually appealing and interactive content for you. Our digital marketers experienced in creating conversion-driven social media ads Bristol can help you put your brand in front of your audience, whether on Facebook, Instagram or Twitter.
GOOGLE/BING ADS MANAGEMENT
If you're looking to expand your reach and generate traffic from different search engines, Thrive is here to help. Our services for PPC Bristol include ads management for both Google and Bing to help you leverage all online spaces available. Most importantly, our experts in online advertising Bristol know how to implement strategic placements to bring you high returns.
Thrive is here to help you reach and connect with your local community, so we leverage Nextdoor's local platform to boost your brand awareness and online reputation. Our PPC experts can also use the networking service to assess opportunities within your target area and create hyper-local ads to turn them into more engagements and sales for your business.
Why Choose Thrive As Your Bristol PPC Company
Take Advantage of Our Solid Experience To Grow Your Business
Today it isn't enough to work with just any digital marketing firm; you want to ensure that you partner with a company that will not only take the time to listen about your business' goals and message but also helps to drive desired results so that your business sees the greatest return on marketing investment. Not all digital marketing agencies get this right. Here are some reasons why we are different:
Meet Your Team
Say Hello to all the Thrivers!
Thrive is a long-established agency empowering businesses across various industries to launch conversion-driven paid campaigns since 2005. We've seen the internet evolve through the years. And the hard-earned industry experience and expertise we acquired through the years help us deliver proven solutions to our customers.
Here are some more reasons why our PPC agency in Bristol is a standout choice above the rest:
Unparalleled Expertise
We're proud to say that we can craft highly effective Bristol ads and campaigns because our agency comprises competent and experienced marketing professionals. On top of that, our PPC specialists work with our experts in search engine optimisation, web design and social media to help you realize your business's potential online.
Proven Track Record
As a PPC agency in Bristol that's been around for more than a decade, we have partnered with thousands of big and small companies to launch conversion-driven campaigns. Our extensive background in the industry helped us fine-tune our digital marketing solutions and serve our customers better. We've also received several awards attesting to our capabilities!
Client-First Approach
We understand that you have unique business requirements, so we never resort to a one-size-fits-all approach. Instead, we take the time to listen to you and discuss your business goals. More importantly, we make sure to carry out strategies for paid advertising Bristol to help you hit those goals, expand your customer base and grow your business.
Excellent Communicators
Nothing feels better than knowing your Bristol ads are working – and seeing exactly how they're bringing you the results you want. That's why we make it a point to keep you informed about the performance of our ongoing campaigns. On top of that, your dedicated PPC strategist is always accessible to address your questions or concerns.
Efficiency and Professionalism
In our fast-paced world, the slightest delay in your executions can make a significant impact on your business's performance. As such, you can count on our PPC agency Bristol to be a reliable partner that helps you follow through with your plans according to schedule. We work with efficiency and professionalism and do our best to comply with your deadlines.
Integrity Above All
With Thrive as your partner for PPC Bristol, you can be assured of honest and ethical work throughout. No false promises or shortcuts to give you quick wins. Instead, we work with integrity, putting in high-quality work to bring you results and long-term growth. Ultimately, all our marketing professionals work on your goals as if they were our own.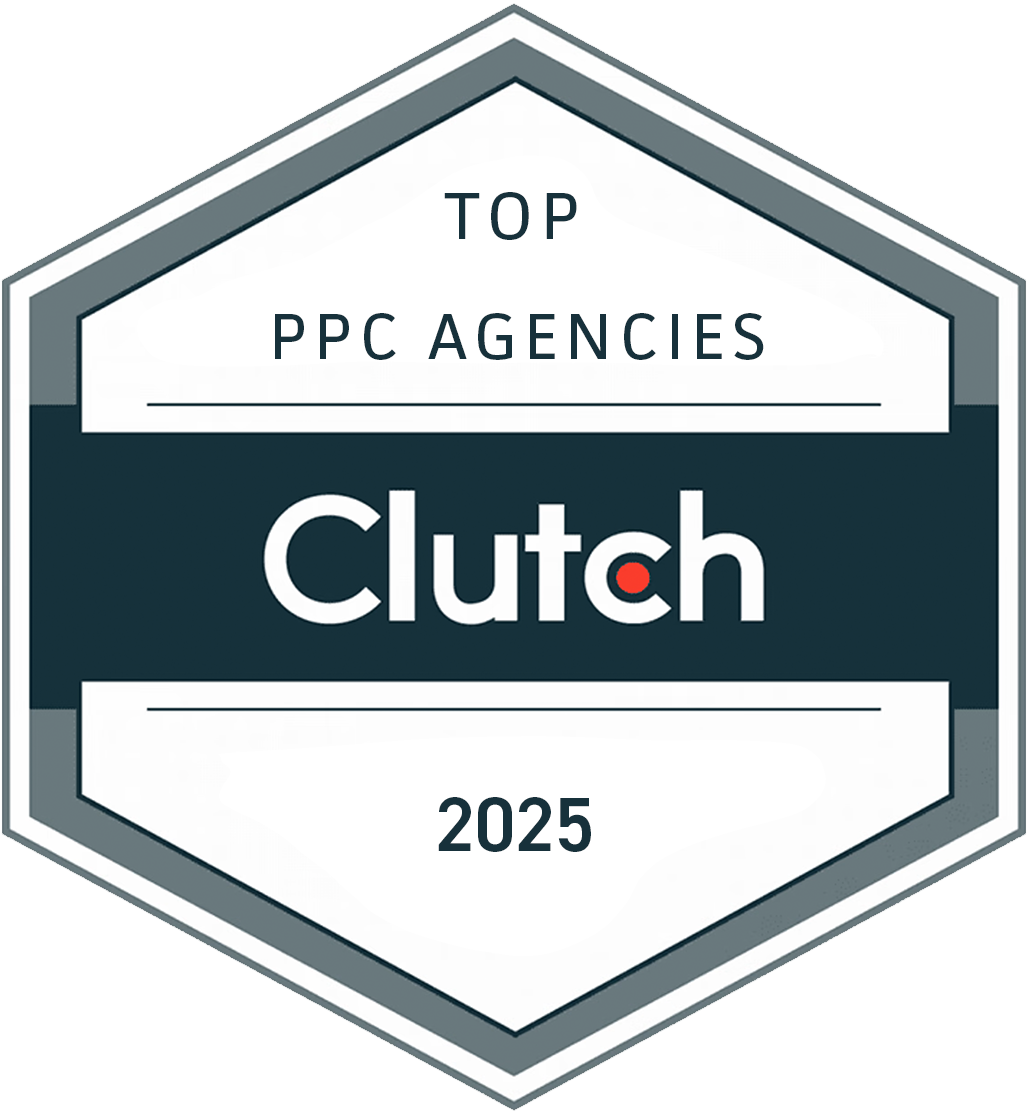 Thrive Named 2023 Top PPC Agency in Bristol by Clutch
Clutch, a leading B2B market research and reviews company, named Thrive a 2023 top agency in Bristol in the following categories:
Digital Marketing Agency
SEO Agency
PPC Agency
Social Media Agency
Web Design Agency
Agencies are chosen for this distinction based off of several factors, including overall market presence and, most importantly, client feedback. Thrive has a 5.0 rating on Clutch. Check out the reviews.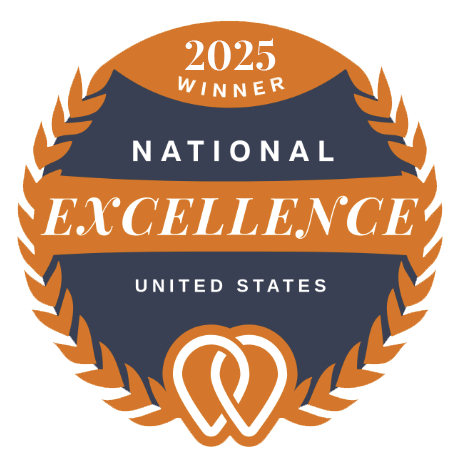 Thrive Named 2023 National Excellence Award Winner in Bristol by UpCity
UpCity is an online marketplace that helps businesses find B2B service providers they can trust. UpCity's National Excellence Award winners are selected based on the UpCity Recommendability Rating, a proprietary algorithm that measures a provider's credibility, recommendability, and reputation based on digital signals.
"The strength of our marketplace is built on the credibility of truly excellent providers like Thrive Internet Marketing," said Dan Olson, CEO of UpCity. "We are pleased to honor Thrive with a National Excellence Award in Bristol." 
Thrive has a 5.0 rating on UpCity. Check out the reviews.