WINTER PARK
DIGITAL MARKETING AGENCY
Grow Your Business With
High-Quality Leads



Thrive is a premium digital marketing company in Winter Park, Florida, delivering effective campaigns that grow brands and businesses in the city.



Thrive also offers web design and development, pay-per-click (PPC), search engine optimization (SEO) and social media marketing.
Winter Park may not have the thrilling theme parks of nearby Orlando, but this quaint town holds its own unique charms that shouldn't be missed, like European-influenced fine dining establishments, kitsch boutiques and cobbled sidewalk cafes. 
A day is not enough to fully appreciate the hidden gems in this quiet city. If you happen to find yourself in Winter Park, don't miss visiting its most popular spots, including the Charles Hosmer Morse Museum of American Art, Albin Polasek Museum & Sculpture Gardens, Lake Lily Park and the Winter Park History Museum. 
Winter Park is a city that welcomes visitors as well as entrepreneurs. Niche products and services have great potential to succeed in this art-inclined city. With proper market research and product development, business owners have ample opportunity for growth.
Accelerate your company's growth by entrusting your marketing plans to a company like Thrive. Thrive's Winter Park digital marketing services can drive any business to reach its goals with strategic digital marketing solutions. 
From social media marketing to pay-per-click advertising, we can solve your biggest marketing challenges with the right approach. Trust our Winter Park digital marketing agency to guide you in making the best decisions to achieve your goals.

Our Winter Park Digital Marketing
Clients Get Results
"The results speak for themselves"
"Thrive goes above and beyond"
But Don't Take
Our Word For It

Marci Wiersma
Broker - About Roatan Real Estate
"They do everything they say...no BS"
"Thrive is a much-needed blessing and exceeded our expectations in every way. They are honest, straightforward, they take care of ALL your needs quickly, they are reliable, you can count on them and most of all, they do everything they say they will do, no BS."

Whitney Wells Lewis
Practice Manager - PARC Urology
"These guys are incredible"
"These guys are incredible. They've helped us to grow our business and now the biggest problem we seem to come across is having too much business - which is the ideal problem to have. We are right where we wanted to be and Thrive made that possible. Thanks guys!"

Chad Montgomery
CEO - Accurate Leak and Line
"Unrivaled customer support"
"Working with the Thrive team has been a most pleasant experience! Their dedication and passion for what they do is exemplified by their unrivaled customer support and attentiveness to the specific needs of our business. We look forward to a long-lasting and prosperous relationship!"
Ready to Grow Your Business With
Winter Park Digital Marketing Services?
Click the button below for a free proposal
Why Choose Thrive As Your Winter Park Digital Marketing Agency
We Use Data-Driven Strategies That Generate More Revenue
Today it isn't enough to work with just any digital marketing firm; you want to ensure that you partner with a company that will not only take the time to listen about your business' goals and message but also helps to drive desired results so that your business sees the greatest return on marketing investment. Not all digital marketing agencies get this right. Here are some reasons why we are different:
Meet Your Team
Say Hello to all the Thrivers!
Thrive has helped numerous brands and businesses succeed with our specialized marketing solutions. We focus on our clients and deliver the right selection of Winter Park digital marketing services to foster brand awareness and generate revenue. Our talented and diverse teams are dedicated to sharing their knowledge and skills, helping you reach the next level of your business goal. 
When you work with our Winter Park digital marketing agency, you can enjoy these benefits:
We Put Clients First
At Thrive, we take our time and talk to our clients about their objectives, background and values. When we have an understanding of these crucial factors, it's easier for us to start our strategy-building process, knowing we are helping our clients find their ideal audience and turn them into loyal customers.
We Deliver Results
Over the past 15 years, Thrive's strategic campaigns have improved the businesses of hundreds of clients, turning them into profitable empires. We have mastered the art and science of creating tailored strategies that fit each client like a glove. Rest assured you're in great hands with an award-winning agency like Thrive.
We Are Experts in Digital Marketing
Thrive employs a diverse team of digital marketing experts to handle every aspect of your campaigns. From social media marketing to web design, our specialists deliver what you need. We are a full-service agency with a proven track record of providing excellent services with exceptional results.
We Are Transparent
We believe in being honest and transparent with our clients, especially when presenting them with facts and data. Our dedicated account managers submit transparent progress reports. We also give our clients access to an online portal where they can view their campaign stats in real-time.
We Are Innovative
We are open to new trends and ideas. We're not afraid to try new things if we know it will be beneficial to our clients and their campaigns. Over the years, we have adapted and survived the ever-changing landscape of digital marketing by staying on top of the biggest developments in our industry.
We Are Honest
We tell our clients what they need to hear. We only recommend the services they require and provide a clear breakdown of our pricing and service coverage. Partner with Thrive for honest, reliable service that ensures you are getting the best end of the deal.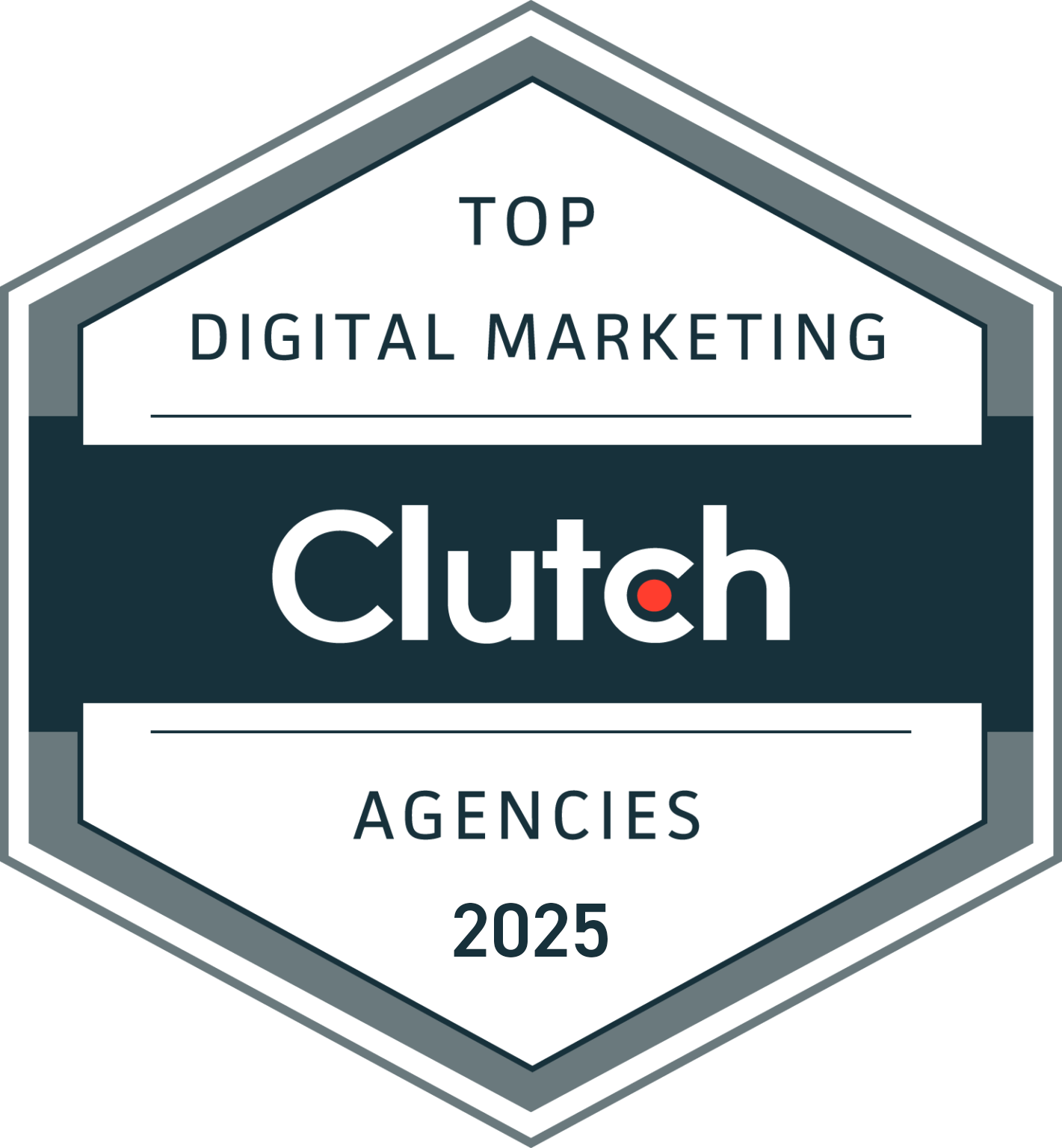 Thrive Named 2023 Top Digital Marketing Agency in Winter Park by Clutch
Clutch, a leading B2B market research and reviews company, named Thrive a 2023 top agency in Winter Park in the following categories:
Digital Marketing Agency
SEO Agency
PPC Agency
Social Media Agency
Web Design Agency
Agencies are chosen for this distinction based off of several factors, including overall market presence and, most importantly, client feedback. Thrive has a 5.0 rating on Clutch. Check out the reviews.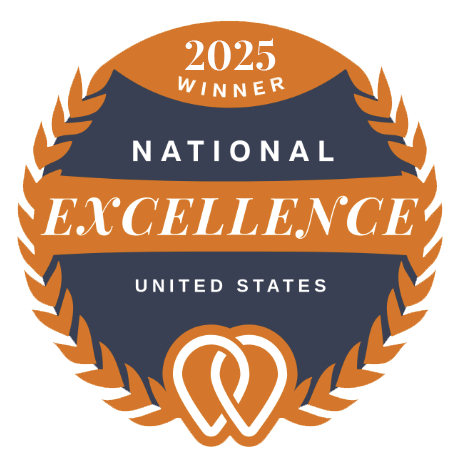 Thrive Named 2023 National Excellence Award Winner in Winter Park by UpCity
UpCity is an online marketplace that helps businesses find B2B service providers they can trust. UpCity's National Excellence Award winners are selected based on the UpCity Recommendability Rating, a proprietary algorithm that measures a provider's credibility, recommendability, and reputation based on digital signals.
"The strength of our marketplace is built on the credibility of truly excellent providers like Thrive Internet Marketing," said Dan Olson, CEO of UpCity. "We are pleased to honor Thrive with a National Excellence Award in Winter Park." 
Thrive has a 5.0 rating on UpCity. Check out the reviews.

Get My FREE Digital Marketing Proposal