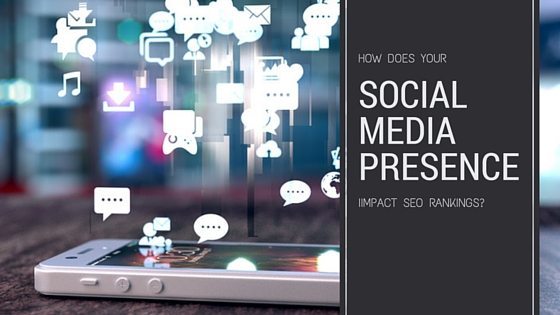 When it comes to social media and SEO, you can't have one without the other.
While there are many things that factor into great SEO, social media is a powerful factor that too many website owners overlook.
Read on to learn more about how your social media presence impacts your SEO rankings and how you can earn better SEO results through social media.
5 Things You Need To Know About Social Media And SEO
1. The Number of Followers You Have Matters
While the number of social followers you have isn't the only social metric that matters, it's an important one. With this in mind, do what you can to grow your followers. Keep in mind, though, that it's more effective to gain organic followers than it is to buy them.
Running contests, posting content, interacting in relevant social groups, and communicating directly with customers are all good ways to nurture a healthy base of followers.
2. Your Social Posts Should Be Optimized For SEO
When you optimize your social media posts, they become useful SEO tools. In order for your posts to be optimized correctly, they must possess the following things:
A central piece of content, like a video, infographic, or articulate article
An accurate, keyword-enhanced title
An intriguing social post that includes relevant keywords and piques reader interest
By including all of these things in your social posts, you boost your chance of appearing in Google's SERPs.
3. When Your Posts Are Shared On Social Platforms, It Helps You Rank
Social sharing is a critical ranking metric. To promote social shares and help get your social profiles noticed, the first step is to craft targeted, relevant, valuable, highly shareable content. The second step, though, is to incentivize people to share it.
One of the best ways to encourage social sharing is simply to input a call-to-action that asks for it. Alternately, followers who share your content could be entered into a drawing to win a prize. Either of these tactics will help promote shares and produce an SEO boost for your company.
4. If You Have A Local Presence, You Should Be Optimizing Social Content For Local SEO
If you have a brick-and-mortar location for your company, it's critical to optimize your social media content for local SEO.
This involves inputting relevant location data, targeting geographical long-tail keywords, and filling your social profiles and bios with information about your services, prices, hours, and contact information.
5. Inbound Links Are An Effective Way To Build Authority
Inbound links are a fantastic SEO signal that Google takes seriously. With this in mind, you'll want to promote as many quality inbound links as possible.
While there's no quick way to do this, creating high-quality, reputable content will improve your link strategy over time.
The Case For Social Media And SEO
In today's increasingly social world, SEO is inexorably linked to social media. By following these five tips and implementing these strategies into your social media interactions, it's easy to produce an SEO boost for your company and enjoy the increased engagement and followers that are born from it.
To learn more about great SEO and social media best practices, contact Thrive Agency today!