MONTREAL
DIGITAL MARKETING AGENCY
Hit Your Sales Target With
Data-Driven Optimization Solutions



Thrive is a digital marketing firm specializing in search engine optimization (SEO), pay-per-click (PPC) marketing, social media marketing (SMM) and web design.



Since 2005, we have been building solutions that bring brands closer to their customers in the digital age. Our company has helped businesses across North America, including international cities like Montreal.
Montreal, the second-largest city in Canada, dazzles with historic buildings, with one of them dating back from the late 1600s. We're referring to the Old Saint-Sulpice Seminary, which remains the home of priests belonging to a society of the same name. It houses the oldest clock and private garden on the continent. Beside it, you can find the Notre-Dame Basilica. The city hall – also erected in a bygone era – was built and restored.
Old Montreal's charm continues to fascinate while modern Montreal flaunts contemporary design from more recent decades, such as the unique Habitat 67 and the distinct Montre Biosphere. One of the city's major draws is its relentless pursuit of the new. And fewer sectors align with this approach more than business. 
If you are a small or mid-sized business owner in Montreal, there's no better time to take advantage of the new. And Thrive is here to help you achieve that through internet marketing.
Thrive is a digital marketing agency in Montreal that employs data-driven solutions. We've provided companies with innovative strategies to improve their web presence and online profitability through the years.
We also measure results to make sure your campaigns count. So, don't wait for the competition to outrank you before you start considering our services.


Our Montreal Digital Marketing
Clients Get Results
"The results speak for themselves"
"Thrive goes above and beyond"
But Don't Take
Our Word For It

Marci Wiersma
Broker - About Roatan Real Estate
"They do everything they say...no BS"
"Thrive is a much-needed blessing and exceeded our expectations in every way. They are honest, straightforward, they take care of ALL your needs quickly, they are reliable, you can count on them and most of all, they do everything they say they will do, no BS."

Whitney Wells Lewis
Practice Manager - PARC Urology
"These guys are incredible"
"These guys are incredible. They've helped us to grow our business and now the biggest problem we seem to come across is having too much business - which is the ideal problem to have. We are right where we wanted to be and Thrive made that possible. Thanks guys!"

Chad Montgomery
CEO - Accurate Leak and Line
"Unrivaled customer support"
"Working with the Thrive team has been a most pleasant experience! Their dedication and passion for what they do is exemplified by their unrivaled customer support and attentiveness to the specific needs of our business. We look forward to a long-lasting and prosperous relationship!"
Ready to Grow Your Business With
Montreal Online Marketing Services?
Click the button below for a free proposal
Why Choose Thrive As Your Montreal Digital Marketing Company
Leave Your Growth Goals to a Partner You Can Trust
Today it isn't enough to work with just any digital marketing firm; you want to ensure that you partner with a company that will not only take the time to listen about your business' goals and message but also helps to drive desired results so that your business sees the greatest return on marketing investment. Not all digital marketing agencies get this right. Here are some reasons why we are different:
Meet Your Team
Say Hello to all the Thrivers!
Thrive is a digital marketing company in Montreal, Quebec, Canada. We provide tailored, data-driven solutions to help clients from different backgrounds achieve their online and bottom-line goals.
Here's an overview of how our Montreal digital marketing experts operate:
We Are Client-Focused
At Thrive, our Montreal digital marketing experts see to it there is a right fit. We listen to your needs and goals, which vary from client to client. Our company works like a big corporation with the focus of an artisan.
We Decide Using Data
Data is a critical element of our Montreal digital marketing services. We analyze data, gather insights and generate reports to predict customer behavior. Campaign-related decisions are made using valuable pieces of information collated and put together from different sources.
We Quantify Results
We are comfortable with calling it success because you deserve it, and the data backs our claim. Our Montreal digital marketing company defines key performance indicators at the outset. And we work hard to help you hit your targets and win.
We Are Digital Marketing Experts
When the digital marketing industry was in its infancy, our founder recognized the possibilities. Because of this foresight, our Montreal digital marketing services have been here long enough to change with the times. They have gone through iterations that fit the time they're in, and our proficient strategists and specialists are well-equipped to handle them.
We Are Transparent
When you partner with our Montreal digital marketing company, you're provided access to our online client portal. Here, you get both general and detailed views of your project. You should also leverage the monthly progress reports and executive summaries.
We Are Timely
Our Montreal digital marketing services are deployed according to schedule to ensure maximum results. In case of hiccups, we do our best to adjust accordingly. It remains our top priority to get your growth plan accomplished on time.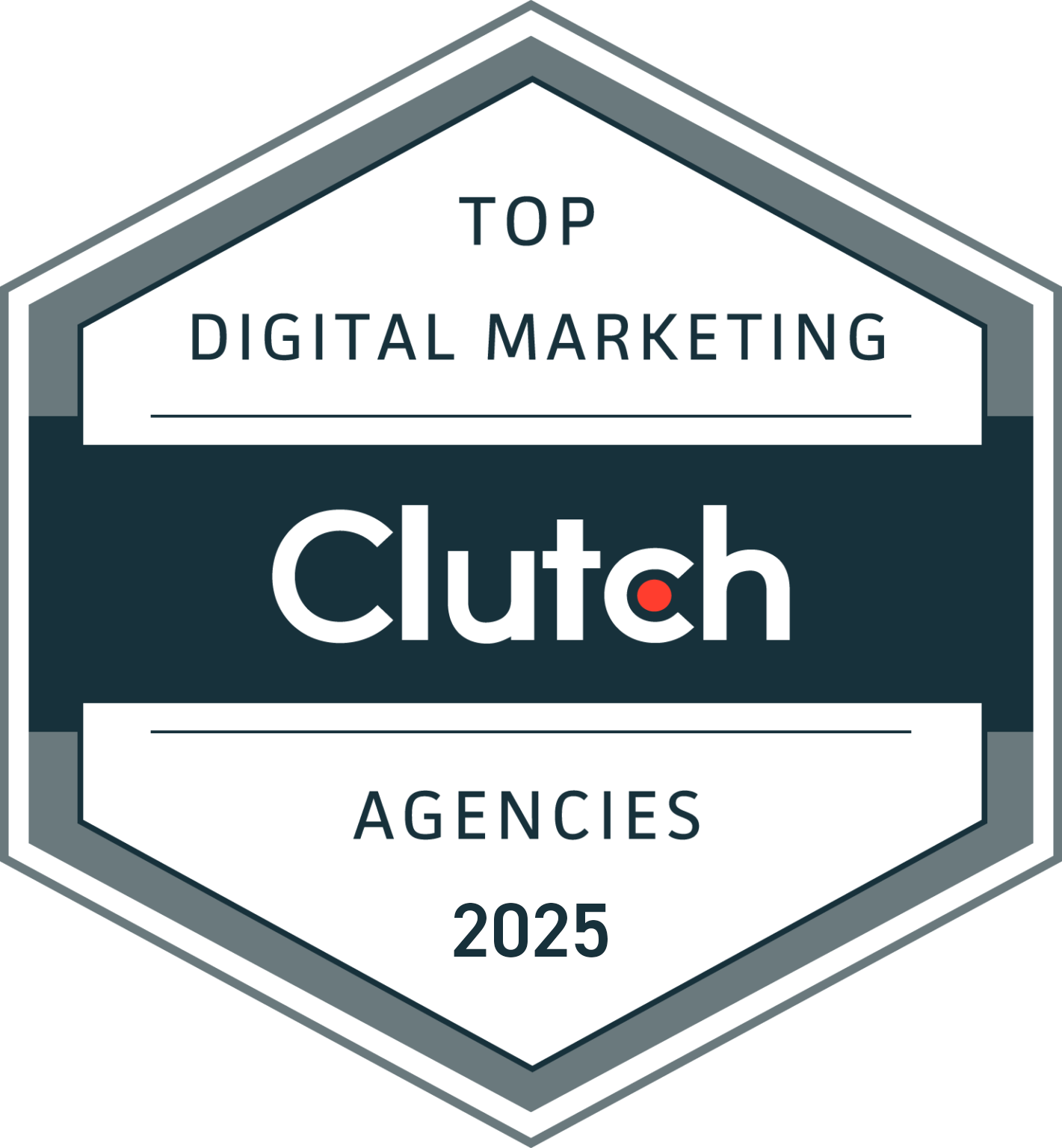 Thrive Named 2023 Top Digital Marketing Agency in Montreal by Clutch
Clutch, a leading B2B market research and reviews company, named Thrive a 2023 top agency in Montreal in the following categories:
Digital Marketing Agency
SEO Agency
PPC Agency
Social Media Agency
Web Design Agency
Agencies are chosen for this distinction based off of several factors, including overall market presence and, most importantly, client feedback. Thrive has a 5.0 rating on Clutch. Check out the reviews.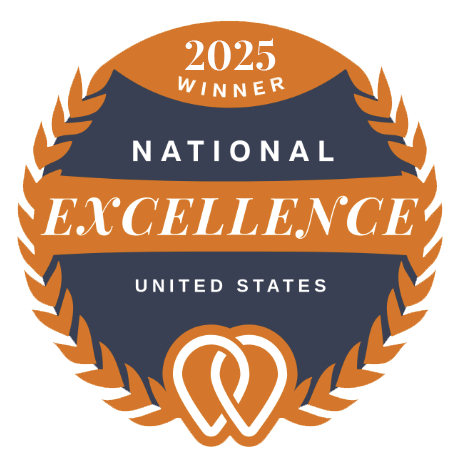 Thrive Named 2023 National Excellence Award Winner in Montreal by UpCity
UpCity is an online marketplace that helps businesses find B2B service providers they can trust. UpCity's National Excellence Award winners are selected based on the UpCity Recommendability Rating, a proprietary algorithm that measures a provider's credibility, recommendability, and reputation based on digital signals.
"The strength of our marketplace is built on the credibility of truly excellent providers like Thrive Internet Marketing," said Dan Olson, CEO of UpCity. "We are pleased to honor Thrive with a National Excellence Award in Montreal." 
Thrive has a 5.0 rating on UpCity. Check out the reviews.

Get My FREE Digital Marketing Proposal