MAITLAND
SEO COMPANY
Get Better Results With
Custom Content Optimization




Thrive is a search engine optimization (SEO) company in Maitland, Florida, providing companies with SEO services that drive better online visibility for lead generation and sales.



One of Florida's oldest suburbs, Maitland is known for its fascinating heritage and for being a favorite vacation spot. With its pleasant weather, unique historical sites and proximity to major theme parks, Maitland attracts hundreds of visitors every year. 
Explore the town's century-old history at the Maitland Historical Museum, take a walk along the scenic lakeside at Lake Lily Park and see over 50 Florida raptors at the Audubon Center for Birds of Prey.
Maitland's city council welcomes entrepreneurs looking to start a business. As a growing city, Maitland has numerous opportunities and untapped markets waiting to be discovered. Getting started with a clear business plan and well-researched marketing strategy should help any business owner find success in Maitland. 
To drive more customers to your business, you need to build a visible online presence with an effective search engine optimization campaign. Thrive has 15 years of experience helping brands and companies achieve growth with customized strategies that include SEO, social media and web design. 
Learn how our Maitland SEO company can bring more leads and customers to your business.

Our Maitland SEO
Clients Get Results
"The results speak for themselves"
"Thrive goes above and beyond"
But Don't Take
Our Word For It

Marci Wiersma
Broker - About Roatan Real Estate
"They do everything they say...no BS"
"Thrive is a much-needed blessing and exceeded our expectations in every way. They are honest, straightforward, they take care of ALL your needs quickly, they are reliable, you can count on them and most of all, they do everything they say they will do, no BS."

Whitney Wells Lewis
Practice Manager - PARC Urology
"These guys are incredible"
"These guys are incredible. They've helped us to grow our business and now the biggest problem we seem to come across is having too much business - which is the ideal problem to have. We are right where we wanted to be and Thrive made that possible. Thanks guys!"

Chad Montgomery
CEO - Accurate Leak and Line
"Unrivaled customer support"
"Working with the Thrive team has been a most pleasant experience! Their dedication and passion for what they do is exemplified by their unrivaled customer support and attentiveness to the specific needs of our business. We look forward to a long-lasting and prosperous relationship!"
Ready to Grow Your Business With
Maitland SEO Services?
Click the button below for a free proposal
Get Your FREE Instant SEO Audit Report Now!
Free Instant SEO Audit Report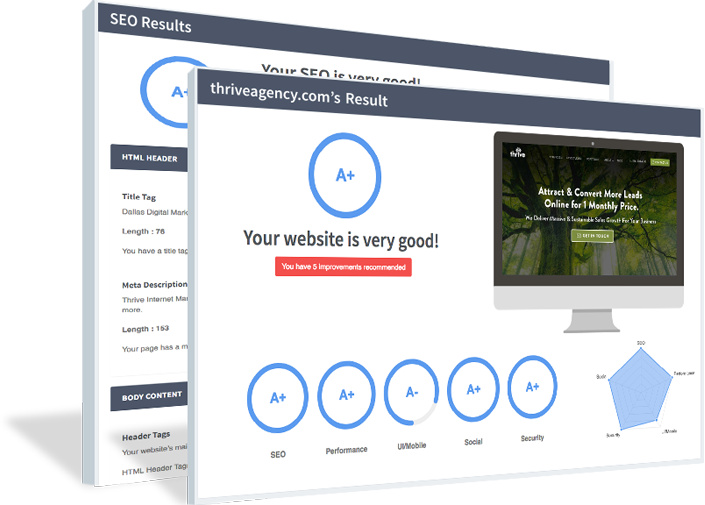 Why Choose Thrive As Your Maitland SEO Agency
We Provide Optimization Services Tailored to Your Unique Brand
Today it isn't enough to work with just any digital marketing firm; you want to ensure that you partner with a company that will not only take the time to listen about your business' goals and message but also helps to drive desired results so that your business sees the greatest return on marketing investment. Not all digital marketing agencies get this right. Here are some reasons why we are different:
Meet Your Team
Say Hello to all the Thrivers!
Thrive has been at the forefront of digital marketing services, with 15 years of experience and countless recognitions. We employ expert marketing professionals and invest in the latest and most effective tools to provide the best Maitland SEO services to our clients. Our Maitland search engine optimization experts deliver solid and effective results that grow your brand and boost your revenue.
Here's why you should work with our Maitland SEO agency:
We Are Client-Centric
We value our clients and their ideas. We believe that building a collaborative working relationship helps us run successful marketing campaigns that meet our clients' goals. Our teams pay close attention to every detail about each client's business to serve them better.
We Are Honest
We always present our services in full detail without misleading prospective clients. Our account managers answer queries truthfully and offer only the right solutions that fit each client. We always look out for our clients' interests first before our own.
We Deliver on Time
Our teams work efficiently together to ensure every task is completed within schedule. We are an SEO company in Maitland that uses productivity tools to track progress and follow strict deadlines. We are committed to honoring our clients' time requirements at all times.
We Bring Profitable Results
Thrive has proven its ability to bring successful and profitable digital marketing campaigns to our clients. We delight our clients with personalized Maitland SEO services and expert guidance that helps them create a profitable online presence that grows their business.
We Are Innovative
We strive to be progressive in our methods and offer cutting-edge solutions to clients who need them. Our strategies are open to new approaches and trends that can give our clients an advantage over their competitors. We believe in embracing innovation as a response to our clients' demands.
We Are Transparent
Our clients get detailed and accurate information about the performance of their campaigns. We provide regular reports and take the time to interpret data, so our clients understand what their metrics mean for their business. We always make an effort to manage our clients' expectations while keeping them properly informed.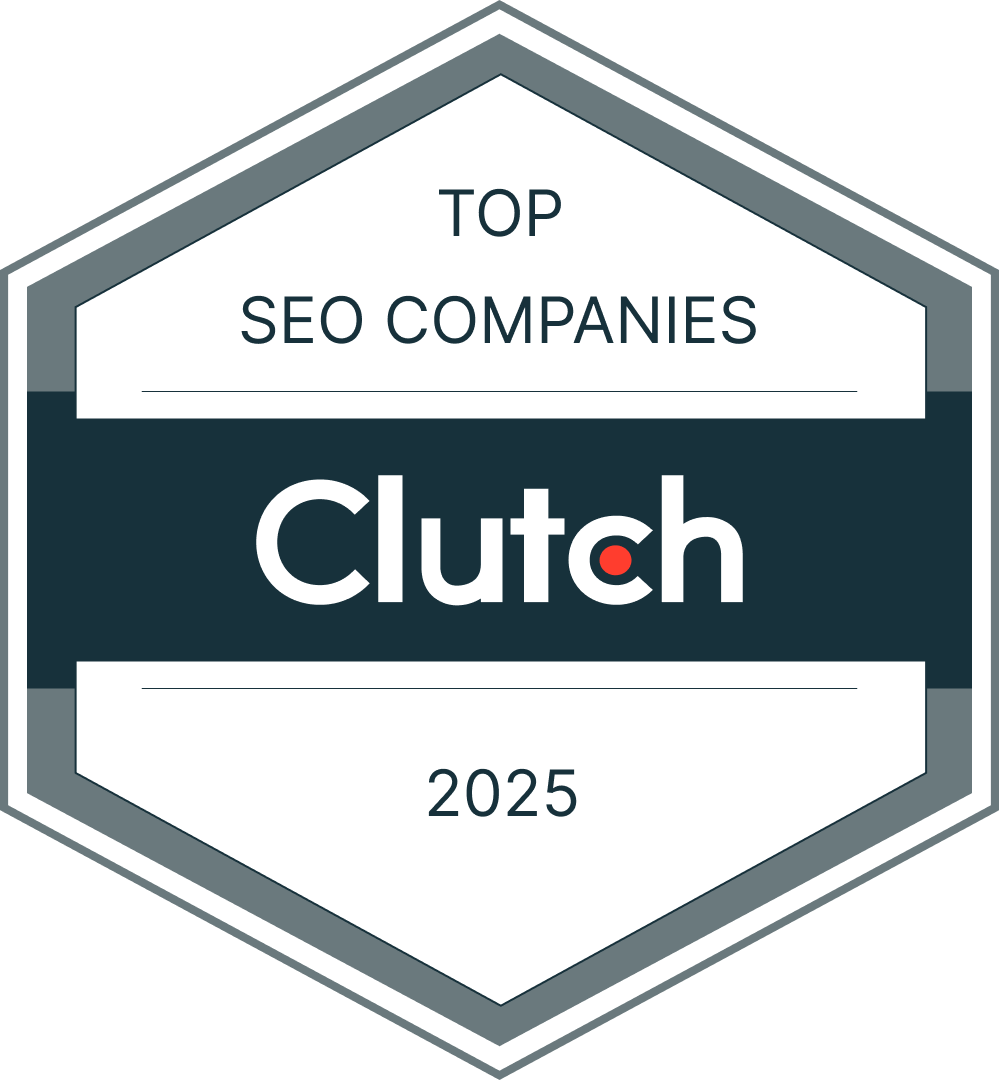 Thrive Named 2021 Top Maitland SEO Company by Clutch
Clutch, a leading B2B market research and reviews company, named Thrive a 2021 top agency in Maitland in the following categories:
Digital Marketing Agency
SEO Agency
Social Media Agency
Web Design Agency
Agencies are chosen for this distinction based off of several factors, including overall market presence and, most importantly, client feedback. Thrive has a 5.0 rating on Clutch. Check out the reviews.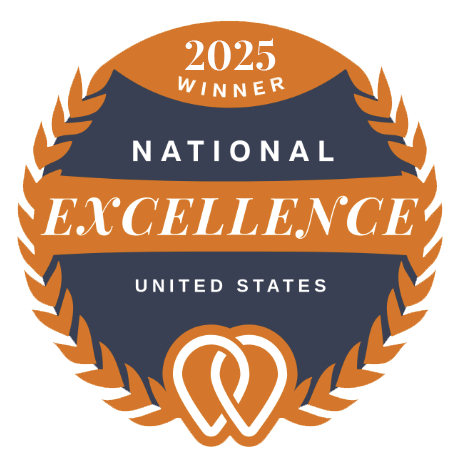 Thrive Named 2021 National Excellence Award Winner in Maitland by UpCity
UpCity is an online marketplace that helps businesses find B2B service providers they can trust. UpCity's National Excellence Award winners are selected based on the UpCity Recommendability Rating, a proprietary algorithm that measures a provider's credibility, recommendability, and reputation based on digital signals.
"The strength of our marketplace is built on the credibility of truly excellent providers like Thrive Internet Marketing," said Dan Olson, CEO of UpCity. "We are pleased to honor Thrive with a National Excellence Award in Maitland." 
Thrive has a 5.0 rating on UpCity. Check out the reviews.