LAKELAND
DIGITAL MARKETING AGENCY
Scale Your Business With
Tried-and-Tested Online Strategies



Thrive Internet Marketing Agency is a digital marketing agency in Lakeland, Florida. For more than a decade, we have helped businesses across various industries improve their digital presence, expand their reach and enhance their lead generation efforts. .



Lakeland is a Polk County city that offers immense opportunities for entrepreneurs and business owners. It has a vibrant community, diverse culture and low living costs, making it a wonderful place to live and work.
Lakeland is home to established brands from several industries. Big names such as Bank of Central Florida, Colorado Boxed Beef, Harrell's, Publix Super Markets Inc and Watkins Associated Industries are headquartered in the city. Other sectors thriving in the area are healthcare and biotechnology, financial services, data centers, manufacturing, distribution and tourism.
The city's growing economic scene is reason alone to start a business in Lakeland. But while its market isn't as saturated as other business-friendly locations, you need a solid plan of action to get your venture off the ground. You must establish your authority and stand out from the sea of competition to gain a foothold in this Polk County city.
In today's increasingly digital world, having a solid online presence enables you to achieve all these and more. With increased visibility and a regularly managed online reputation, it's easier for you to tap audiences within your community. Let Thrive help!
Our Lakeland digital marketing company comprises highly skilled professionals in the digital realm. Over the years, we have delivered data-driven campaigns helping our clients showcase their brands online in the best way possible.
No project is too big for us. Thrive's Lakeland digital marketing company offers a full range of custom digital marketing services, including search engine optimization (SEO), PPC, social media marketing, and web design to give you solutions that drive your business forward.

Our Lakeland Digital Marketing
Clients Get Results
"The results speak for themselves"
"Thrive goes above and beyond"
But Don't Take
Our Word For It

Marci Wiersma
Broker - About Roatan Real Estate
"They do everything they say...no BS"
"Thrive is a much-needed blessing and exceeded our expectations in every way. They are honest, straightforward, they take care of ALL your needs quickly, they are reliable, you can count on them and most of all, they do everything they say they will do, no BS."

Whitney Wells Lewis
Practice Manager - PARC Urology
"These guys are incredible"
"These guys are incredible. They've helped us to grow our business and now the biggest problem we seem to come across is having too much business - which is the ideal problem to have. We are right where we wanted to be and Thrive made that possible. Thanks guys!"

Chad Montgomery
CEO - Accurate Leak and Line
"Unrivaled customer support"
"Working with the Thrive team has been a most pleasant experience! Their dedication and passion for what they do is exemplified by their unrivaled customer support and attentiveness to the specific needs of our business. We look forward to a long-lasting and prosperous relationship!"
Ready to Grow Your Business With
Lakeland Digital Marketing Services?
Click the button below for a free proposal
Why Choose Thrive As Your Lakeland Digital Marketing Company
Get the Best Campaign Results From a Success-Driven Team
Today it isn't enough to work with just any digital marketing firm; you want to ensure that you partner with a company that will not only take the time to listen about your business' goals and message but also helps to drive desired results so that your business sees the greatest return on marketing investment. Not all digital marketing agencies get this right. Here are some reasons why we are different:
Meet Your Team
Say Hello to all the Thrivers!
Thrive is an award-winning digital marketing agency in Lakeland, Florida. Since 2005, our Lakeland digital marketing company has launched various online marketing campaigns that helped businesses achieve measurable success, regardless of their size and industry. We uphold this culture of excellence up to the present and strive to nurture brands every day.
Here are some key factors that set Thrive apart from other agencies:
We Are Transparent
As your reliable digital marketing agency in Lakeland, we don't keep you guessing on how your campaigns are performing. Instead, you get access to an online portal that shows you real-time results and other information regarding ongoing strategies. On top of that, we provide you with monthly progress reports to keep you in the loop.
We Are Experts
We are able to deliver top-notch Lakeland digital marketing services because we have a team of dynamic digital marketing experts. They leverage their skills and extensive industry background to address your business needs. Most importantly, they seek growth opportunities to go above and beyond your expectations.
Proven Track Record
Thrive is a digital marketing agency in Lakeland that has been in the industry since 2005. Over the years, we have helped thousands of clients launch campaigns that boosted their digital presence, grew their leads and increased their conversions. We use only tried-and-true solutions so that you get your time and money's worth.
We Deliver on Time
We know that delays in projects can mean extended costs and lost business opportunities for you. This is why our Lakeland digital marketing experts take the time to discuss your requirements with you and create agreed-upon timelines before anything else.
We Respect Your Brand
We value your brand and believe it deserves to be showcased in the best way possible across your online platforms. With this, we take the time to understand your business and its goals. Doing so enables us to craft and implement campaigns that are data-driven, high-converting and on-brand.
We Value Our Work
We take pride and ownership in the Lakeland digital marketing services we offer our clients. We strive to deliver honest and ethical work while meeting your business's specific needs and goals. With this as our motivation, you can count on us to deliver only sound and solid digital marketing solutions that impact on your brand.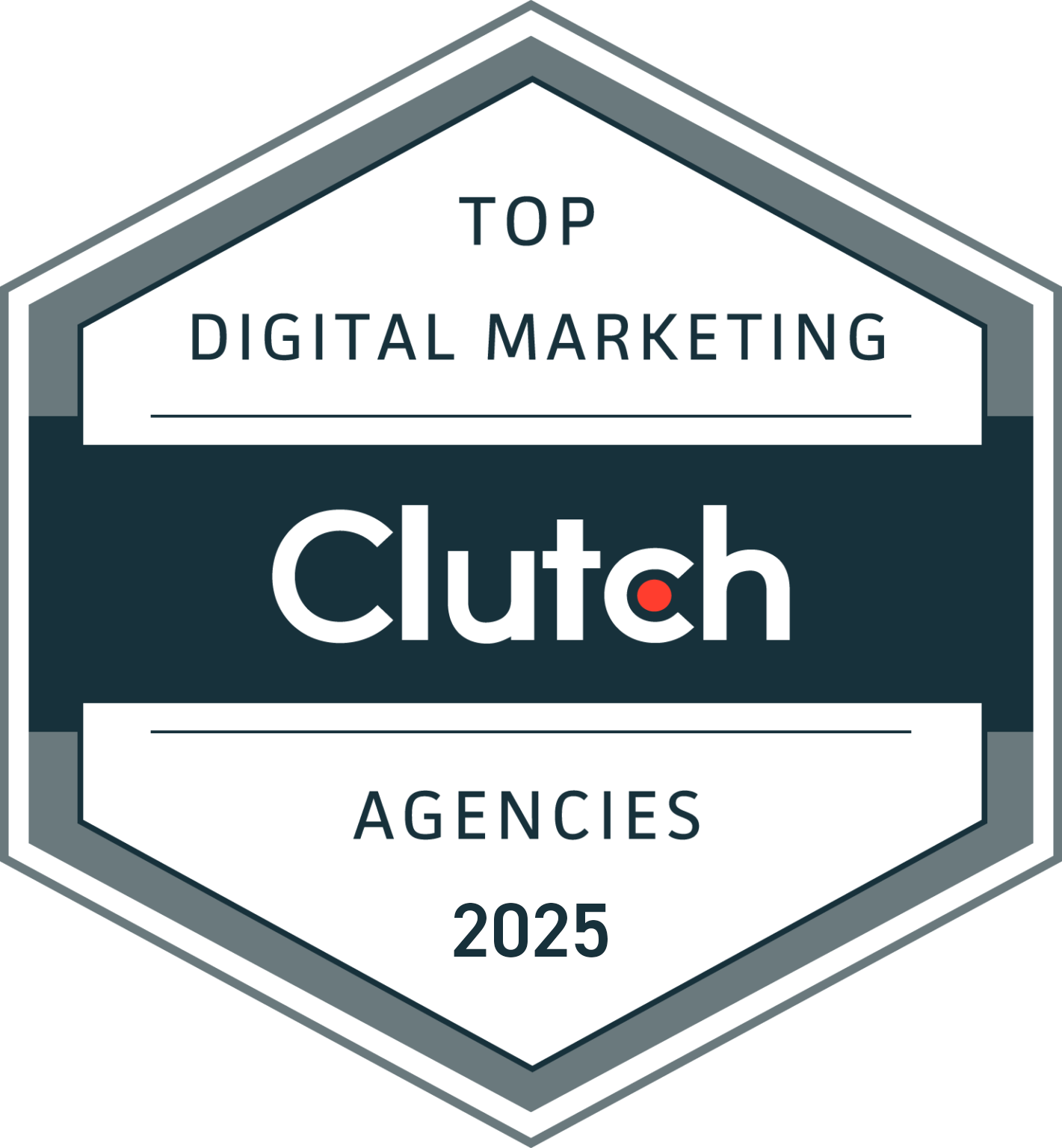 Thrive Named 2023 Top Digital Marketing Agency in Lakeland by Clutch
Clutch, a leading B2B market research and reviews company, named Thrive a 2023 top agency in Lakeland in the following categories:
Digital Marketing Agency
SEO Agency
PPC Agency
Social Media Agency
Web Design Agency
Agencies are chosen for this distinction based off of several factors, including overall market presence and, most importantly, client feedback. Thrive has a 5.0 rating on Clutch. Check out the reviews.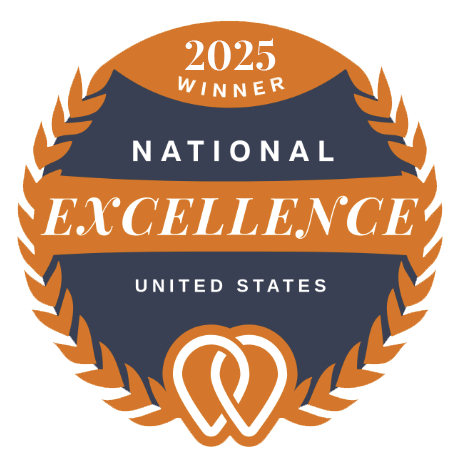 Thrive Named 2023 National Excellence Award Winner in Lakeland by UpCity
UpCity is an online marketplace that helps businesses find B2B service providers they can trust. UpCity's National Excellence Award winners are selected based on the UpCity Recommendability Rating, a proprietary algorithm that measures a provider's credibility, recommendability, and reputation based on digital signals.
"The strength of our marketplace is built on the credibility of truly excellent providers like Thrive Internet Marketing," said Dan Olson, CEO of UpCity. "We are pleased to honor Thrive with a National Excellence Award in Lakeland." 
Thrive has a 5.0 rating on UpCity. Check out the reviews.

Get My FREE Digital Marketing Proposal