There are around 105,000 HVAC providers in the United States and 84 percent of American homes have air conditioning installed. This indicates the HVAC industry is growing and becoming more competitive every year. HVAC business owners who don't promote their businesses struggle to stand out. They easily lose customers to their competitors who have an established digital presence and use online marketing tactics.
Thrive is an award-winning digital marketing agency helping HVAC businesses establish a strong online presence that generates more leads which turn into paying customers.
Thrive's marketing team understands the importance of online marketing, especially if you consider 97 percent of consumers look online first for local businesses, the likes of HVAC providers, nearby.
The first step to increasing online visibility is with a website and Thrive's web design company for HVAC can help you get started. We create professionally designed websites with optimized content ready to boost your online presence to the top of search results.
Ensure Your Business Can be Found With The Best Online Search Strategy
In a saturated marketplace like the HVAC industry, business owners need to stand out and differentiate themselves from the competition. Together with its content team, Thrive's HVAC web designers create fast, user-friendly and optimized websites that have the potential to rank higher in search results.
Setting up a website is just part of the overall marketing strategy. Thrive offers a full suite of HVAC marketing solutions that include SEO, PPC and social media to support your AC company web design. Having all these services working for your business makes your marketing efforts worthwhile and bound to result in long-term business growth.

Whether you need a new AC company web design from scratch or a rebuild of an existing one, our HVAC web designers can help. We deliver modern web designs that carry your brand while incorporating SEO best practices to ensure search engine visibility. Our sites are designed to attract visitors and get traffic with organic search.

SEO is a great complement to our HVAC web design services. While having an attractive website is good, it's nothing without SEO. You can rely on our search engine optimization specialists to research relevant keywords for your HVAC website and implement an SEO strategy that works well with your new or existing AC company web design.

Pay-per-click or PPC advertising for your HVAC business can be a daunting task if you don't know what you're doing. That's why our HVAC web design services include PPC marketing. Our pay-per-click specialists are certified to create PPC campaigns across all of your social media platforms.

There's no question that getting relevant and well-written content for your website is essential. Our HVAC web design experts collaborate with our content writing team to create quality content for your website. Our team of writers and editors craft quality content that resonates with your audience.

Building a brand online involves more than having a website. You also need to engage and build positive customer relationships online with social media marketing. Our team of social media experts will help you set up a detailed social media marketing plan that drives leads for your business.

Want to run ads in specific locations? Nextdoor is a location-based social network where "neighbors" can share insights on products and services. Its advertising feature is a great way to target people who are most likely to convert. Thrive's advertising specialists will help you get started with Nextdoor to gain leads and make sales quicker than other marketing methods.

Most HVAC web design services don't include website hosting, but we offer it as part of our web design and development plan. With website hosting included, you can save time and money in setting up your site. Our web design company for HVAC has standard features like FTP, SSL, WordPress and SEO.

More consumers are checking online reviews before they make a purchase. As a business, you need to make sure your online reputation is good and that most of your reviews are positive. Thrive's online reputation management team can assist you with handling reviews and improving your reputation.

People are paying more attention to video these days, especially on social media. Thrive's video production specialists deliver custom-made video content as per your specifications. With video, your brand gets more recognition and have more chances of conversions.
Proven HVAC Web Design Results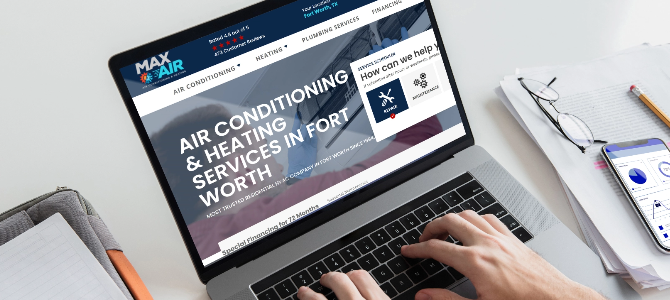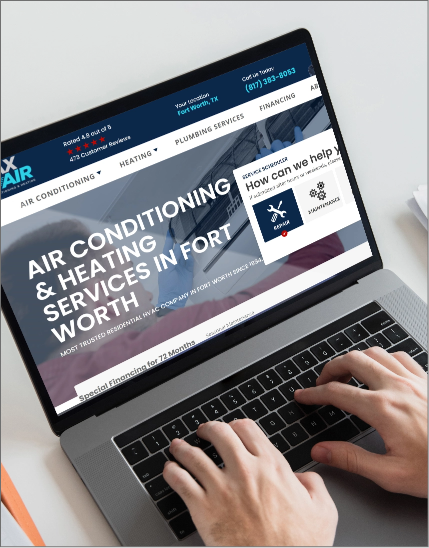 +349
Top 5 Keyword Rankings
From the Client:
"Getting found online was a big struggle for us. The website is there, but how do people find it? We went through four SEO companies before finding Thrive. We quickly believed in the team and they provide full transparency by accounting for specifically what they did on the website. We get more bang for the buck and it's money well-spent."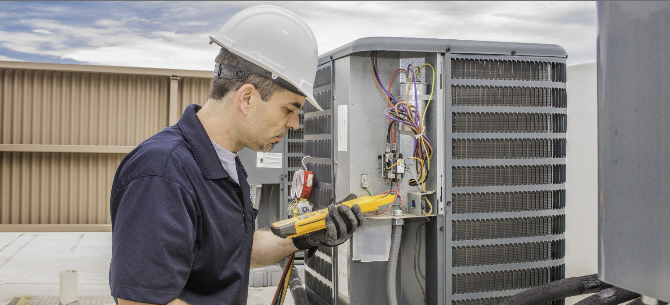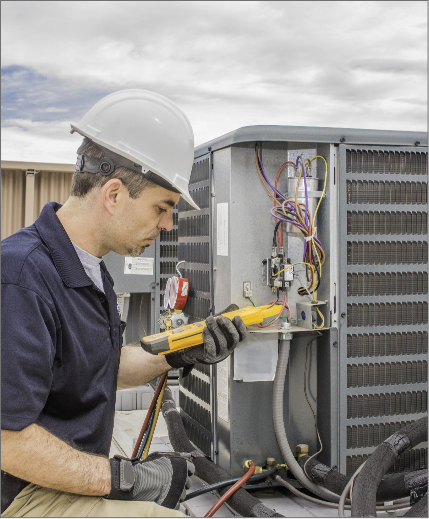 +226%
Top 5 Keyword Rankings
From the Client:
"Thrive has gone above and beyond in our PPC campaign and we are seeing amazing results in our volume of sales since implementing the campaign! John Powell is fantastic to work with!"
Why Choose Thrive as Your
HVAC Web Design Agency
Boost Your Brand Online and Get More Leads
Thrive offers data-driven marketing campaigns customized to your business needs and goals. Since 2005, Thrive's web design company HVAC has built websites that gained traffic, conversions and sales.
We Are Client-Centric
We put our clients first over anything else. At Thrive, we believe that our success comes from addressing our client's needs. When we listen to our client's, we get more guidance on how to approach our marketing strategies.
We Bring Results
Thrive's HVAC web design experts deliver high performing websites that bring great results. We pride ourselves on delivering what we promised our clients. Thrive's talented team of marketers are committed to providing the best results.
We Are Transparent
Thrive strictly implements transparency in dealing with all our clients. We provide detailed reports to show the progress of their marketing campaigns. Clients are given access to Thrive's online portal which contains analytics, performance and other data related to their projects.
We Are Data-Driven
Thrive's HVAC web design agency and the rest of its team analyzes data and includes it in making important marketing strategies. We believe that looking at concrete data, we learn how to take a logical approach to a problem. Being data-driven is one of our company's keys to success.

We Are Prompt
We take deadlines seriously at Thrive, and we show our commitment to deliver on time with every client. At Thrive, we understand the importance of completing projects within a specified amount of time. Thrive's team always delivers its projects on time to satisfy clients.
Get My FREE Web Design Proposal