The HVAC industry is growing fast. According to the Bureau of Labor Statistics, the HVAC business expects approximately 46,000 job demands over the next 10 years. The bad news, however, is that there may not be enough skilled workers to fill those positions.
Today, HVAC companies face workforce shortages due to several factors. These include lack of training, an increasing number of retiring journeymen and demands for higher salaries. Managing a technical assistance team is challenging and employers find it difficult to hire employees with the right qualifications.
Keeping Up with New HVAC Technology Advancements
Industry developments and changing business standards pose major issues for HVAC business owners. New HVAC technologies, such as geothermal HVAC systems, zoning capabilities and solar-powered systems, require complex installation processes. More importantly, these developments demand huge investments in terms of training and finance.
Aside from HVAC skilled labor shortages and innovations, the HVAC industry also deals with fluctuating busy periods. Since time is money, HVAC company owners cannot simply wait for customer calls. HVAC agencies need to rev up their digital marketing strategies to secure a steady stream of leads and income.
Let Us Help You Turn These HVAC Industry Challenges into Growth Opportunities
Partner with us and let us help you optimize your online presence to achieve your marketing goals. Contact us now for a free consultation with one of our digital marketing specialists.
HVAC Social Media Services
Promote Your HVAC Company across Social Platforms
Thrive Internet Marketing Agency is a recognized social media agency for HVAC. We perform extensive industry analyses to formulate online marketing strategies that deliver results. Using the latest data tracking tools and software, we monitor your online performance and create custom social media marketing solutions that meet your unique business needs and requirements.
Thrive's digital marketing services will help you boost your online presence, increase visibility and ramp up brand awareness. Here's how we do it:

Invest in results-driven HVAC social media management strategies and amplify your brand recognition. Our digital marketing agency performs competitor analyses and tracks your online campaigns for optimum performance. We also manage your organic and paid social media campaigns to help build a solid customer base across social channels.

Our HVAC social media marketing techniques are patterned on the best search engine optimization (SEO) strategies. In this way, we boost your site traffic and word-of-mouth referrals. We establish smart goals, select the best marketing platforms, mix up the types of content we post and run paid ads.

We provide integrated HVAC social media marketing and pay-per-click management solutions. Doing so allows us to create data-driven paid social campaigns that deliver targeted results. We determine your ideal audience segments, create compelling ads and monitor your customer engagement and ad performance.

Keep your branding consistent across social channels and create a robust online persona. Our HVAC social media experts and web design and development specialists work together to increase your sales and profits. We ensure all your logos, banners and images are consistent with your brand guidelines and create content that matches your persona.

Connect with your prospects and existing customers through HVAC social media marketing. We leverage Facebook ads to boost your customer engagement and position your AC company in front of specific audiences based on locations, demographics and other criteria. We also leverage Facebook's messenger feature to acquire more customer reviews.

Convert more followers into customers with our HVAC social media services. Our HVAC social media company stays abreast of the latest industry trends and utilizes high-quality images and videos to appeal to your target customers. We also leverage hashtags, IG stories and tagging options to grow your social platform.

Maximize the character limits on Twitter to promote your HVAC services and stay relevant. Whether you want to promote your heating systems or central air conditioning options, we've got you covered. Our HVAC social media experts utilize relevant hashtags, optimize your bio and add engaging images to your tweets to increase your engagement.

Raise brand awareness and generate high-quality leads with the help of our social media experts. Our HVAC social media management services are designed to help you foster a positive online reputation, build thought leadership and create a new stream of qualified leads. Contact us now for a free quote on your project.

Retain and attract new customers to your social media pages through targeted content marketing. Our AC company social media agency posts useful, interesting content regularly to optimize your user experience. Apart from posts about HVAC installation, repair and maintenance, we also write about general home improvement tips and essentials to build your brand authority.
Proven HVAC Social Media Results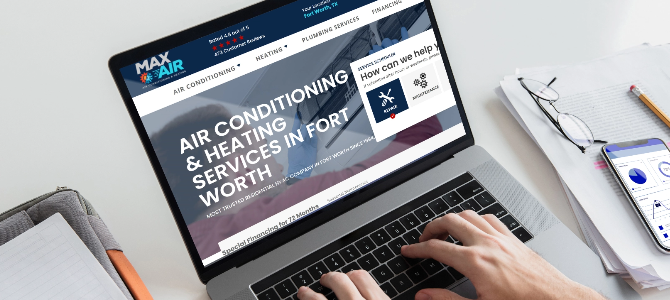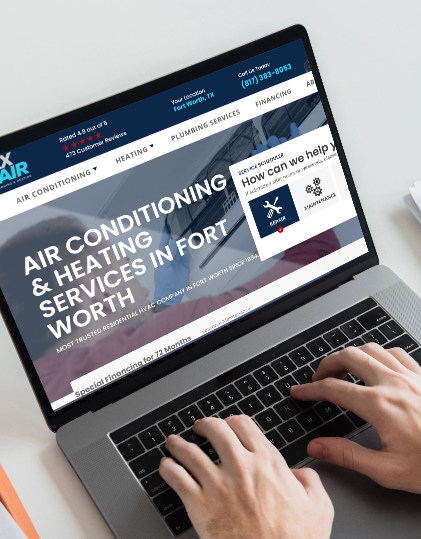 +349
Top 5 Keyword Rankings
It had been difficult for this heating, ventilation and air conditioning (HVAC) company to drive traffic to its site, which had little to no digital presence. With the help of Thrive's online marketers, the client optimized its website and launched integrated strategies to cement its position in the search engine results pages (SERPs). Our combined efforts not only boosted its pageviews by almost 20 percent but also reduced its bounce rate by 16 percent.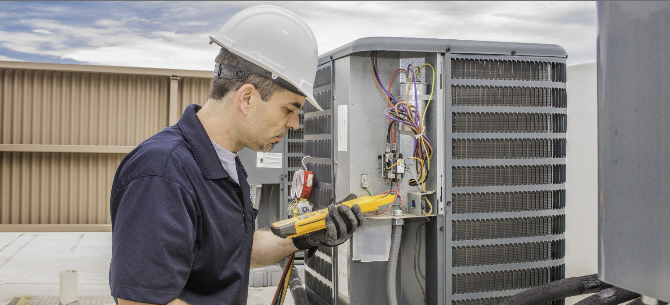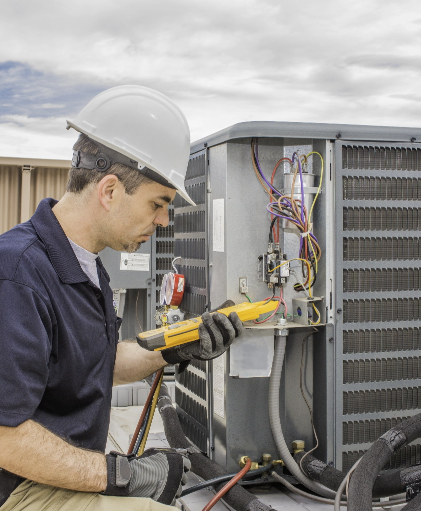 +218%
eCommerce Orders
(Year-over-Year)
+155%
Return on Advertising
Spend (RoAS)
This eCommerce seller of pre-owned HVAC and energy management systems (EMS) parts enlisted Thrive to boost its online sales. Our Shopify experts initially launched a paid advertising campaign to promote its top-selling products. As the client added to its budget, we amplified our strategy, resulting in a 100 percent increase in sales across more than 140 brands on its website.
Why Choose Thrive as Your
HVAC Social Media Company
Get Recognized by Thousands of Customers Across Locations
HVAC social media management has grown into one of the most powerful marketing methods used to influence your customer perception. It allows you to take control of online conversations, promote customer engagement and reach out to a broader audience scope.
However, not everyone has the ability, expertise and resources necessary to manage HVAC digital marketing campaigns. The good news is that a reputable AC company social media agency can help you leverage social media platforms to your advantage.
Thrive Internet Marketing Agency is an award-winning social media company in the United States. We provide custom HVAC social media services to help businesses like you earn more without investing in new tools and hiring in-house online marketing specialists.
Here's what you can expect from our social media agency for HVAC:
HVAC Social Media Experts
Our AC company social media agency is composed of industry experts. From multiple-platform integration and systems automation to content marketing and online advertising, we've got you covered. Tell us your goals, and we will work hard to achieve them.
Custom Client Dashboard
Get access to your campaign reports and video summaries anytime through our client dashboard. Our custom dashboard allows you to manage multiple social media accounts, monitor campaign performance and keep track of your social media calendars. Partner with us and take advantage of exclusive marketing resources.
Transparent Reporting
We maintain full transparency in all our HVAC social media tasks and updates. Get access to a 24/7 online client portal, Facebook Analytics reports and monthly task breakdowns. During our one-on-one consultation, we explain every campaign development and answer all your queries to ensure you have a clear understanding of the social media marketing strategies we implement.
Reliable Customer Service
Statistics show that 60 percent of page visitors expect fast and reliable customer service through social networks. That is why our HVAC social media company puts a premium on customer support and review responses. We provide quick customer response and engage with your followers.

Customer Relationship Management (CRM)
At Thrive, we have a CRM system in place. We improve your customer relationships and provide data-driven recommendations to help boost your social media campaign performance. We track and manage your customers' online interactions, monitor your prospects' position in the sales funnel and increase your brand visibility at lower costs.
Get My FREE Social Media Proposal