CLERMONT
DIGITAL MARKETING AGENCY
Generate More Engagements
With Your Brand



Thrive Internet Marketing Agency is a Clermont digital marketing company that grows your business through data-driven online solutions. We help businesses increase their bottom line by establishing their online presence to generate more revenue.



Clermont is a recreational city in the heart of Lake County, Florida, that is known for its pristine bodies of water. It is home to the Clermont Lakes, a chain of 11 lakes connected by the Palatlakaha River.
Many tourists flock to Clermont every year to enjoy its hilly landscape. Nicknamed "Gem of the Hills," Clermont is home to some of the state's most active leisure scenes. It's a great place for activities like hunting, fishing, camping, hang gliding and paragliding.
There are many places to visit around Clermont, its most famous spot being the Citrus Tower, Florida's oldest known landmark. At the top of the tower, tourists can enjoy excellent views of the city and its surroundings.
Clermont has become a popular real estate location due to its abundance of lakefront properties. As part of the Orlando metropolitan area, it remains an attractive destination for leisure and business alike. New and existing companies around Clermont can benefit from a robust digital marketing campaign in this active economy.
Thrive Internet Marketing Agency is a full-service Clermont digital marketing company dedicated to helping businesses maximize profitability. We offer a variety of digital marketing services, including search engine optimization (SEO), pay-per-click (PPC), web development and social media management for a holistic approach to marketing.

Our Clermont Digital Marketing
Clients Get Results
"The results speak for themselves"
"Thrive goes above and beyond"
But Don't Take
Our Word For It

Marci Wiersma
Broker - About Roatan Real Estate
"They do everything they say...no BS"
"Thrive is a much-needed blessing and exceeded our expectations in every way. They are honest, straightforward, they take care of ALL your needs quickly, they are reliable, you can count on them and most of all, they do everything they say they will do, no BS."

Whitney Wells Lewis
Practice Manager - PARC Urology
"These guys are incredible"
"These guys are incredible. They've helped us to grow our business and now the biggest problem we seem to come across is having too much business - which is the ideal problem to have. We are right where we wanted to be and Thrive made that possible. Thanks guys!"

Chad Montgomery
CEO - Accurate Leak and Line
"Unrivaled customer support"
"Working with the Thrive team has been a most pleasant experience! Their dedication and passion for what they do is exemplified by their unrivaled customer support and attentiveness to the specific needs of our business. We look forward to a long-lasting and prosperous relationship!"
Ready to Grow Your Business With
Clermont Digital Marketing Services?
Click the button below for a free proposal
Why Choose Thrive As Your Clermont Digital Marketing Company
We Help You Establish Your Presence and Stand Out
Today it isn't enough to work with just any digital marketing firm; you want to ensure that you partner with a company that will not only take the time to listen about your business' goals and message but also helps to drive desired results so that your business sees the greatest return on marketing investment. Not all digital marketing agencies get this right. Here are some reasons why we are different:
Meet Your Team
Say Hello to all the Thrivers!
Thrive Internet Marketing Agency has been operating in the digital marketing space for over 15 years. Over that time, we have learned that businesses benefit significantly from implementing a holistic marketing approach. Creating a strategy that drives traffic through organic and paid channels lets you position your business for long-term success.
As a digital marketing agency in Clermont, Thrive focuses on providing results-oriented services for our clients. We help you establish your online presence and optimize your digital properties to work for you 24/7.
When you work with Thrive for your digital marketing needs, you can gain the following benefits:
Digital Marketing Experts
Thrive employs top industry talents to provide the best quality service. We have a team of talented SEO professionals, PPC experts, web developers and exceptional writers dedicated to growing your business. Thrive gives you access to a diverse range of expertise to provide you with the best results.
Proactive Workers
At Thrive, we believe in working past what is required to achieve our clients' goals. We stop at nothing to deliver the results you want. Our Clermont digital marketing experts strive to exceed your expectations and provide exceptional service to our clients.
Transparency
Thrive is a digital marketing agency in Clermont that offers a complete reporting of the progress of each campaign. We believe that full transparency is necessary to establish a working relationship founded on trust. For each client, we assign a dedicated account manager to give you timely updates and keep you in the loop.
Customers Come First
One of the reasons Thrive has been successful is our customer-centric approach to business. We take the time to listen to our clients and understand their vision while discussing options. By having these conversations, we determine the right course of action to help you achieve your goals.
Unmatched Experience
Thrive has been working as a full-service digital marketing agency since 2005. For over 15 years, we have helped countless businesses establish their online presence and maximize their potential. We aim to improve our services further to continue providing the best quality service for our clients.
Tailored Solutions
At Thrive, we believe that digital marketing needs a tailored approach to maximize returns. Our Clermont digital marketing experts begin with extensive research and analysis to determine the best course of action. We then identify points for improvement based on the results to provide you with the best outcomes.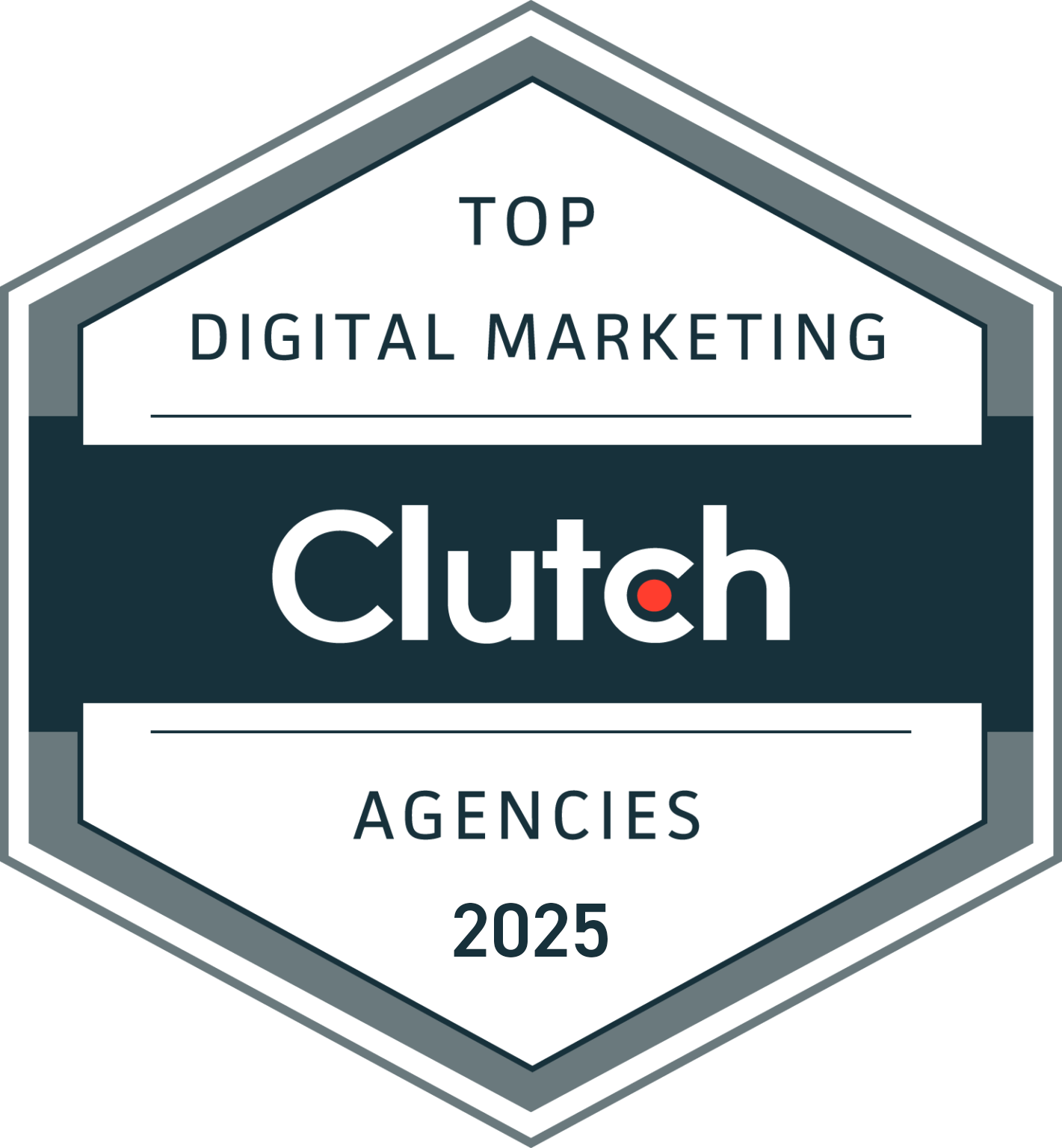 Thrive Named 2023 Top Clermont Digital Marketing Agency by Clutch
Clutch, a leading B2B market research and reviews company, named Thrive a 2023 top agency in Clermont in the following categories:
Digital Marketing Agency
SEO Agency
PPC Agency
Social Media Agency
Web Design Agency
Agencies are chosen for this distinction based off of several factors, including overall market presence and, most importantly, client feedback. Thrive has a 5.0 rating on Clutch. Check out the reviews.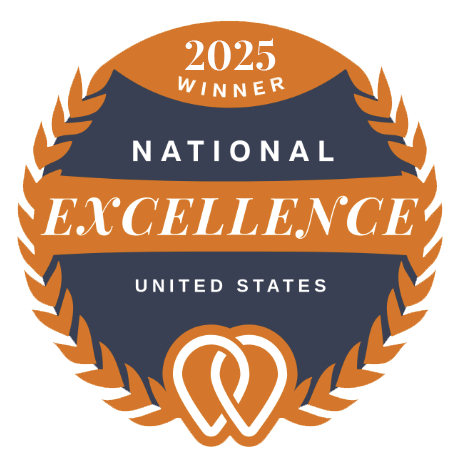 Thrive Named 2023 National Excellence Award Winner in Clermont by UpCity
UpCity is an online marketplace that helps businesses find B2B service providers they can trust. UpCity's National Excellence Award winners are selected based on the UpCity Recommendability Rating, a proprietary algorithm that measures a provider's credibility, recommendability, and reputation based on digital signals.
"The strength of our marketplace is built on the credibility of truly excellent providers like Thrive Internet Marketing," said Dan Olson, CEO of UpCity. "We are pleased to honor Thrive with a National Excellence Award in Clermont." 
Thrive has a 5.0 rating on UpCity. Check out the reviews.

Get My FREE Digital Marketing Proposal