Multiple-Location Orthodontic Practice Group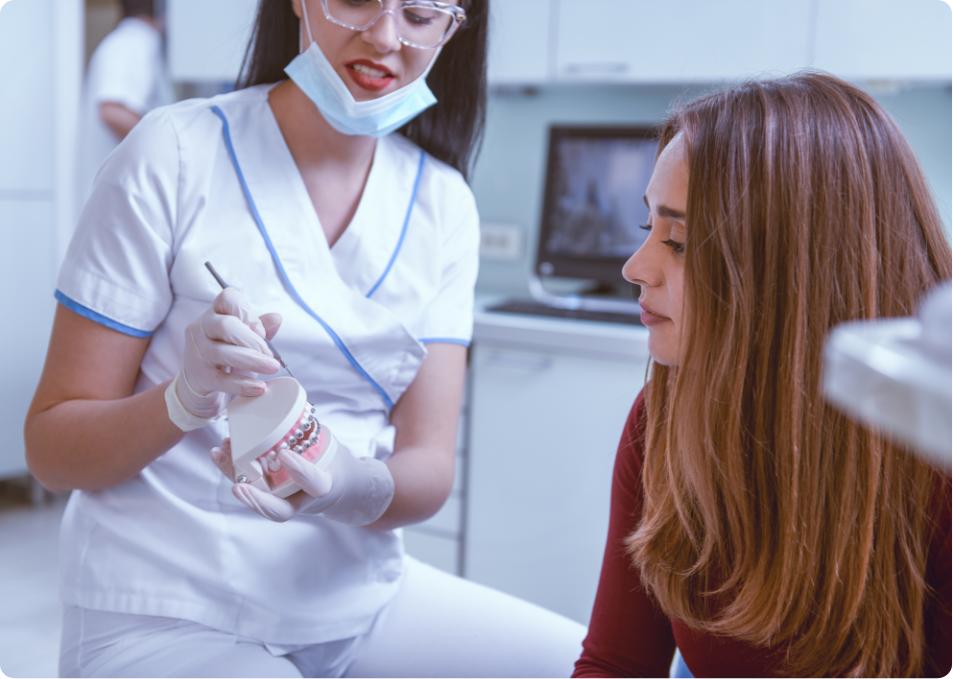 The Results
+
226
%
Top 5 Keyword Rankings
+
89.59
%
New Website Users
Project Overview
Through a solid on-page optimization and strategic link building strategy, Thrive was able to boost the client's ranking for the top-performing keywords, including "affordable braces," "braces," "Invisalign," "orthodontics" and "orthodontist."
Thrive's SEO campaign has helped the client achieve the following results in 18 months:
Average CPC: +3%
Site Traffic: +49.31%
Click-Through Rate: +10%
Organic (SEO) Traffic: +103.65%
Conversions: +85%
Organic Sessions: +72.03%
Conversion Rate: +80%
Top 5 Keyword Rankings: +192
Clicks: +3%
Goal Completions: +41.91%
Overall, the highest clicks and conversions were generated through organic searches. Thrive's on-page optimization efforts improved the organic search by 104 percent, with a 119 percent increase in new users. Our PPC campaigns have also generated an increase of 52.27 percent, with 49.13 percent new visitors.
Our optimization strategies also increased the completed phone calls by 459 percent, with a 257 percent conversion rate. The Contact Us page also generated an increase of 908 percent in leads with a 582 percent conversion rate.
This multiple-location orthodontic practice group specializes in a variety of orthodontic treatments, including Invisalign and jaw repositioning, designed to give patients a picture-perfect smile. The company serves multiple locations in the Southern United States.
The client reached out to Thrive Internet Marketing Agency to increase lead generation and conversion rate through organic search. After 18 months into the SEO strategy, Thrive has helped the company ramp up its monthly traffic by 119 percent and create a strong online presence.
Executing The Strategy
THE CHALLENGE
Initially, the orthodontic practice group came to Thrive unimpressed with its existing digital marketing partner. Its online marketing campaign was not driving desired site traffic and conversion rate.
In an effort to increase the new patient consultations to 70 per month, orthodontic practice group partnered with Thrive. The main goals were to improve site traffic, boost rankings on location-based keywords and, ultimately, ramp up its conversion rate by 10 percent from the previous year.
THE SOLUTION
After performing a thorough site audit, Thrive's SEO specialists developed an optimization strategy aimed at improving the client's on-site technical SEO, local citation management, domain linking strategies, content creation and link building.
Thrive's ongoing content development strategy is focused on ranking for location-based keywords, such as Invisalign. Now, this was a challenge because Invisalign is a brand name that has its own website. In order to rank for this competitive keyword, Thrive has revamped the client's content marketing strategy, focusing on a variety of industry-specific and location-based keywords.
Thrive conducted an in-depth market and competitor analysis and extensive keyword research to determine which location-based keywords have high competition and which ones we need to rank for. Our content marketing strategy included:
Analyzing lead statistics and Google Analytics to determine the best way to capture more leads
Fixing duplicate site content to avoid Google penalties
Increasing ranking for long-tail keywords to get more chances of appearing in featured snippet results
Researching and writing about question-related topics for blog posts
Aside from a robust content marketing strategy, we also implemented strategic link building solutions to drive traffic to the client's website. We leveraged internal linking and built relevant and organic links from authoritative sites to rank for competitive search queries.
Thrive's SEO specialists also set up and optimized the client's local business listings in the top 69 business information and review sites, including Yelp, Google+, Insider Pages and Merchant Circle, among others.
Back To Case Studies