AURORA
DIGITAL MARKETING AGENCY
Unlock New Opportunities
for Sustained Growth



Thrive Internet Marketing Agency is an Aurora digital marketing company that caters to businesses of all sizes.



From small brick-and-mortar stores to multi-location enterprises, we develop and implement data-driven strategies to deliver growth and more revenue to your business.
Aurora is the third-largest city in Colorado. It is best known as a hub for culture, food, art, recreation and relaxation, all coming together in a single city that feels like the perfect getaway. It was originally regarded as a suburb of Denver but is gaining more recognition as a city that stands on its own.
There's no shortage of outdoor areas to explore in Aurora. The city is famed for its parks – over 100 of them cover more than 6,000 acres of open space in the city. It's also home to several golf courses, including Heather Ridge Country Club, Heritage Eagle Bend Golf Club and Valley Country Club.
Aurora houses 27 historic sites and landmarks. Some of the oldest attractions in the city include The Gully Homestead (1870), American War Mothers National Memorial Home, the Victorian-style Centennial House of 1890, the Lowry Building and the interim headquarters of the U.S. Air Force Academy from 1955 to 1958.
Aurora is a proud supporter of new businesses and those looking to expand. As part of its initiative, the city offers various programs in support of these businesses. For someone looking to establish and grow their business, Aurora would likely be an attractive site. Conquer the market with an experienced digital marketing agency to help you establish your online presence.
Thrive is a growth-focused, results-driven Aurora digital marketing company. We are committed to helping your business grow and expand by building your online presence. Gain a competitive edge by working with a top-level digital marketing agency like Thrive.

Our Aurora Digital Marketing
Clients Get Results
"The results speak for themselves"
"Thrive goes above and beyond"
But Don't Take
Our Word For It

Marci Wiersma
Broker - About Roatan Real Estate
"They do everything they say...no BS"
"Thrive is a much-needed blessing and exceeded our expectations in every way. They are honest, straightforward, they take care of ALL your needs quickly, they are reliable, you can count on them and most of all, they do everything they say they will do, no BS."

Whitney Wells Lewis
Practice Manager - PARC Urology
"These guys are incredible"
"These guys are incredible. They've helped us to grow our business and now the biggest problem we seem to come across is having too much business - which is the ideal problem to have. We are right where we wanted to be and Thrive made that possible. Thanks guys!"

Chad Montgomery
CEO - Accurate Leak and Line
"Unrivaled customer support"
"Working with the Thrive team has been a most pleasant experience! Their dedication and passion for what they do is exemplified by their unrivaled customer support and attentiveness to the specific needs of our business. We look forward to a long-lasting and prosperous relationship!"
Ready to Grow Your Business With
Aurora Digital Marketing Services?
Click the button below for a free proposal
Why Choose Thrive As Your Aurora Digital Marketing Company
Run Targeted Campaigns and See Your Profits Double

Today it isn't enough to work with just any digital marketing firm; you want to ensure that you partner with a company that will not only take the time to listen about your business' goals and message but also helps to drive desired results so that your business sees the greatest return on marketing investment. Not all digital marketing agencies get this right. Here are some reasons why we are different:
Meet Your Team
Say Hello to all the Thrivers!
Digital marketing employs inbound marketing techniques that enable your audience to easily find you online. Through digital marketing, you can reach a global audience with minimal spending while maximizing output. Employ a high-performing digital marketing strategy today to boost your online presence and expand your reach so you can enjoy more traffic and higher revenue.
Ready to become our marketing partner? Work with us and enjoy the following benefits:
Expert Digital Marketing Team
Work with Thrive and see how an expert Aurora digital marketing company can grow your business through digital marketing. As a premier agency, we only work with some of the best marketers in the industry to help you achieve your business goals. Our team works collaboratively on different facets of your campaigns for holistic growth.
Always on Time
Our Aurora digital marketing experts work hard to help you accomplish your business and sales goals. As our partner in marketing, you are assured that all your campaigns will have timely delivery. At the same time, we make sure you're always on time to serve the needs of your desired audience by optimizing your website to show up exactly when they search for you.
Results-Driven Marketing
Thrive is a results-driven agency that is committed to bringing you the results that matter to you. We work hard so you don't have to be satisfied with just the initial results. For each campaign, we make sure to optimize our strategies continuously to bring you maximum ROI.
Innovative Solutions
At Thrive, we pride ourselves not just on the skills and experience of our expert digital marketing team but also on their ability to innovate. We follow the strictest standards of quality as we run your digital marketing campaigns. But more than that, we also get creative to keep your campaigns running at full capacity.
Collaborative Environment
Thrive is made up of different people with different backgrounds who all work collaboratively in pursuit of one goal. We are committed to growing your business. That is why we apply a comprehensive approach to digital marketing, enabling you to enjoy long-term, holistic growth.
Unmatched Expertise
Thrive has been in the business of growing businesses since 2005. For over 15 years, we have worked with countless businesses and have helped countless others to scale their business through focused marketing. Give us a call today and discover what Thrive can do for you and your business.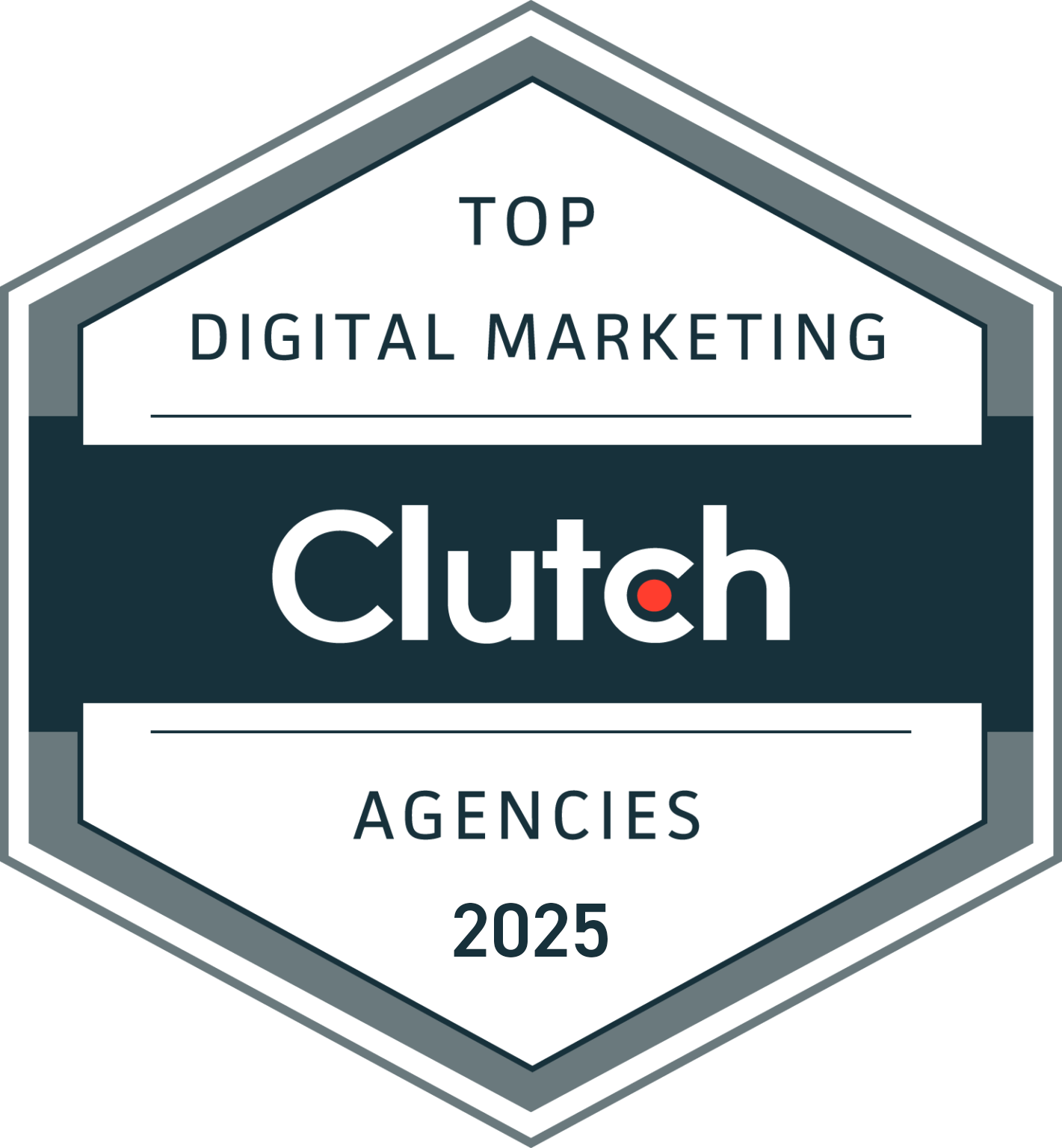 Thrive Named 2023 Top Digital Marketing Agency in Aurora by Clutch
Clutch, a leading B2B market research and reviews company, named Thrive a 2023 top agency in Aurora in the following categories:
Digital Marketing Agency
SEO Agency
PPC Agency
Social Media Agency
Web Design Agency
Agencies are chosen for this distinction based off of several factors, including overall market presence and, most importantly, client feedback. Thrive has a 5.0 rating on Clutch. Check out the reviews.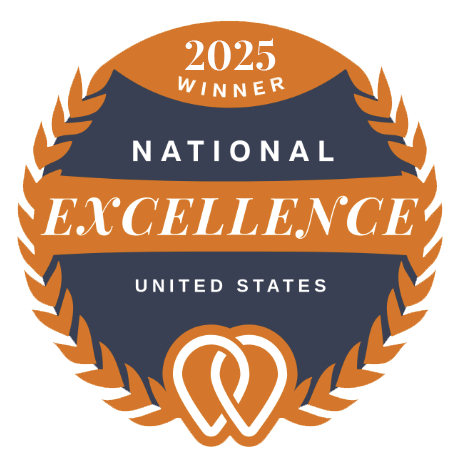 Thrive Named 2023 National Excellence Award Winner in Aurora by UpCity
UpCity is an online marketplace that helps businesses find B2B service providers they can trust. UpCity's National Excellence Award winners are selected based on the UpCity Recommendability Rating, a proprietary algorithm that measures a provider's credibility, recommendability, and reputation based on digital signals.
"The strength of our marketplace is built on the credibility of truly excellent providers like Thrive Internet Marketing," said Dan Olson, CEO of UpCity. "We are pleased to honor Thrive with a National Excellence Award in Aurora." 
Thrive has a 5.0 rating on UpCity. Check out the reviews.

Get My FREE Digital Marketing Proposal