AKRON
WEB DESIGN COMPANY
Leave the Best First Impression With Responsive Design



Thrive Internet Marketing Agency is a web design company in Akron, Ohio. We deliver on-brand and high-performing websites that produce qualified leads for your business.



Akron offers an array of leisure activities suited for people of all ages. Family-friendly activities include visiting the Akron Zoo, Akron Children's Museum and Hale Farm Village for a memorable snapshot of the city's past. Lock 3 Park is an outdoor amphitheater that hosts recreational activities like yoga during the day, then transforms into a trendy live entertainment area at night. 
The quality of life in Akron is made even better by the excellent business scene. The city is ranked second among mid-size cities in the U.S. for business investment and has over 20 Fortune 500 companies invested in the area. The city government and the Greater Akron Chamber provide extensive resources and information for new and established businesses.
Akron is a top choice for its brilliant location for business and low cost of living. And Thrive is here to propel your business!
Thrive has delivered exceptional websites for businesses of all sizes and industries since 2005. Our multi-awarded team optimizes every corner of your site to set a stellar foundation for your digital strategies. We create your website with beautiful design and advanced functionalities that suit your particular business needs.
Our Akron web designers ensure your website is your best representation online.

Our Akron Web Design
Clients Get Results
"The results speak for themselves"
"Thrive goes above and beyond"
But Don't Take
Our Word For It

Marci Wiersma
Broker - About Roatan Real Estate
"They do everything they say...no BS"
"Thrive is a much-needed blessing and exceeded our expectations in every way. They are honest, straightforward, they take care of ALL your needs quickly, they are reliable, you can count on them and most of all, they do everything they say they will do, no BS."

Whitney Wells Lewis
Practice Manager - PARC Urology
"These guys are incredible"
"These guys are incredible. They've helped us to grow our business and now the biggest problem we seem to come across is having too much business - which is the ideal problem to have. We are right where we wanted to be and Thrive made that possible. Thanks guys!"

Chad Montgomery
CEO - Accurate Leak and Line
"Unrivaled customer support"
"Working with the Thrive team has been a most pleasant experience! Their dedication and passion for what they do is exemplified by their unrivaled customer support and attentiveness to the specific needs of our business. We look forward to a long-lasting and prosperous relationship!"
Ready to Grow Your Business With
Akron Web Design Services?
Click the button below for a free proposal
Why Choose Thrive As Your Akron Web Design Agency
Improve Page Speeds With Expert Site Optimization
Today it isn't enough to work with just any digital marketing firm; you want to ensure that you partner with a company that will not only take the time to listen about your business' goals and message but also helps to drive desired results so that your business sees the greatest return on marketing investment. Not all digital marketing agencies get this right. Here are some reasons why we are different:
Meet Your Team
Say Hello to all the Thrivers!
We ensure all our Akron web design services are optimized to deliver the best results for your business. Our team implements results-driven digital marketing strategies and makes your website a key player. We minimize your bounce rate by providing a delightful browsing and shopping experience for your target audience.
Here are some more reasons you should partner with Thrive's web design agency in Akron:
We Put Clients First
Our Akron web design agency becomes an extension of your team, committed to realizing your business goals. We believe that every client is our partner for success and our strategies drive long-term results for your brand. Over the past 15 years, we've earned the trust of many businesses, and we strive for 100 percent customer satisfaction.
Top-Notch Websites
We deliver benchmark websites that set the standard for design and functionality. Our Akron web designers incorporate your company branding with the latest design concepts to create a site that leaves a lasting impression on your visitors. We make your users' browsing experience simple and seamless.
Digital Marketing Experts
Our Akron web design agency has over 15 years of experience in the digital marketing space. We create holistic and effective digital strategies by integrating your social media and promotion activities into your website. We implement the best practices in conversion rate optimization to boost positive results for your brand.
We Deliver on Time
We ensure the timely delivery of all our Akron web design services and prioritize getting your website to drive results in the soonest possible time. We work with you to create a realistic timeline and guarantee we don't miss a deadline. We value timeliness in our day-to-day work and strive to be ahead of deadlines.
Advanced Analytics
Our Akron web design experts integrate advanced analytics and tracking tools on your website to measure the impact of your digital strategies. We track website visitors and traffic coming from referrals, ads, social media posts and all lead sources in your funnel. We value transparency and make your data available to you anytime.
Dedicated Specialists
We assign you a dedicated web designer who takes time to learn your brand to interpret it effectively into your online identity. Our web design company in Akron wants to deliver a site that makes you proud, and we involve you in every step of the process. We make ourselves available to you and remain responsive to your concerns.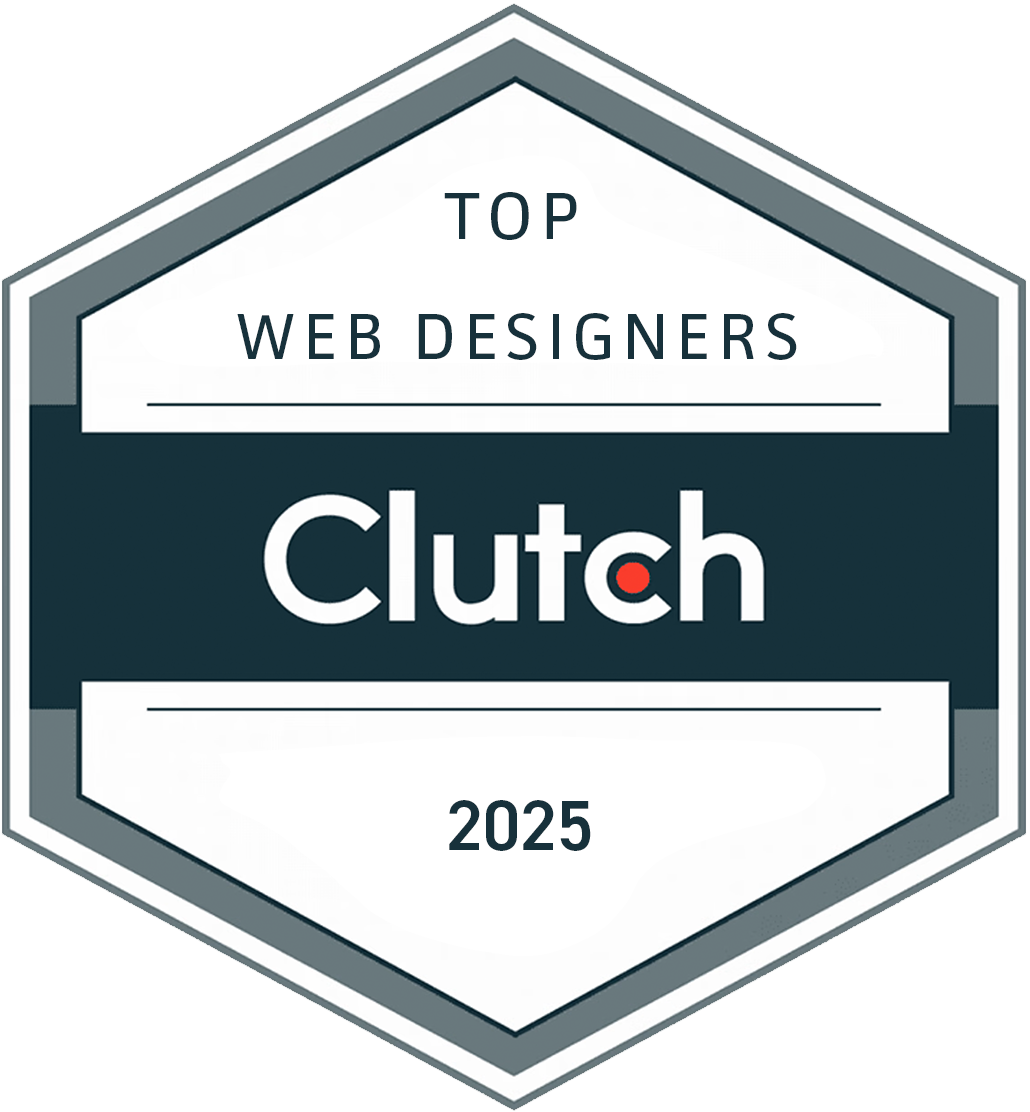 Thrive Named 2023 Top Web Design Company in Akron by Clutch
Thrive has been awarded Top Web Design Company in Akron by Clutch. A huge honor as only the very best, most innovative design and development companies with proven skills in lead generation and CRO are awarded this accolade.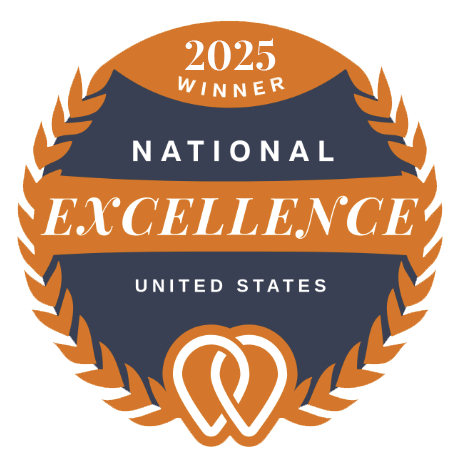 Thrive Named 2023 National Excellence Award Winner in Akron by UpCity
UpCity is an online marketplace that helps businesses find B2B service providers they can trust. UpCity's National Excellence Award winners are selected based on the UpCity Recommendability Rating, a proprietary algorithm that measures a provider's credibility, recommendability, and reputation based on digital signals.
"The strength of our marketplace is built on the credibility of truly excellent providers like Thrive Internet Marketing," said Dan Olson, CEO of UpCity. "We are pleased to honor Thrive with a National Excellence Award in Akron." 
Thrive has a 5.0 rating on UpCity. Check out the reviews.

Get My FREE Web Design Proposal