WILMINGTON
SEO COMPANY
Top-Notch Optimization Services
That Position You at the Top




Thrive is an online marketing agency specializing in search engine optimization (SEO) services. We connect businesses with customers through the power of digital solutions.



In our over 15 years of industry experience, we have catered to clients' needs across diverse American cities, including Wilmington, North Carolina.
Boasting nearby beaches and a scenic downtown, Wilmington is fast becoming a favorite destination for would-be residents and tourists alike. Preserved Victorian homes stand in the sprawling historical district, while modern buildings dot its neighborhoods. But your visit to this coastal city is incomplete without a stroll along its mile-long Riverwalk.
Wilmington's strategic location is also vital for industries to thrive. The city's support for small businesses stands out, even as it's doubling its efforts to attract external investors and entrepreneurs. Such a dynamic business environment is ripe for digital disruption. And if you aren't on board this innovation yet, Thrive may be able to help.
Thrive is a Wilmington SEO agency dedicated to building a sustainable online presence for our clients. We develop tailored, analytics-driven strategies to match your audience's needs and your company's requirements. 
By offering holistic Wilmington SEO services, extending to social media marketing, we cultivate a long-term plan for placing you at the top of search results and ahead of your competitors.


Our
Wilmington SEO
Clients Get Results
"The results speak for themselves"
"Thrive goes above and beyond"
But Don't Take
Our Word For It

Marci Wiersma
Broker - About Roatan Real Estate
"They do everything they say...no BS"
"Thrive is a much-needed blessing and exceeded our expectations in every way. They are honest, straightforward, they take care of ALL your needs quickly, they are reliable, you can count on them and most of all, they do everything they say they will do, no BS."

Whitney Wells Lewis
Practice Manager - PARC Urology
"These guys are incredible"
"These guys are incredible. They've helped us to grow our business and now the biggest problem we seem to come across is having too much business - which is the ideal problem to have. We are right where we wanted to be and Thrive made that possible. Thanks guys!"

Chad Montgomery
CEO - Accurate Leak and Line
"Unrivaled customer support"
"Working with the Thrive team has been a most pleasant experience! Their dedication and passion for what they do is exemplified by their unrivaled customer support and attentiveness to the specific needs of our business. We look forward to a long-lasting and prosperous relationship!"
Ready to Grow Your Business With
Wilmington SEO Services?
Click the button below for a free proposal
Get Your FREE Instant SEO Audit Report Now!
Free Instant SEO Audit Report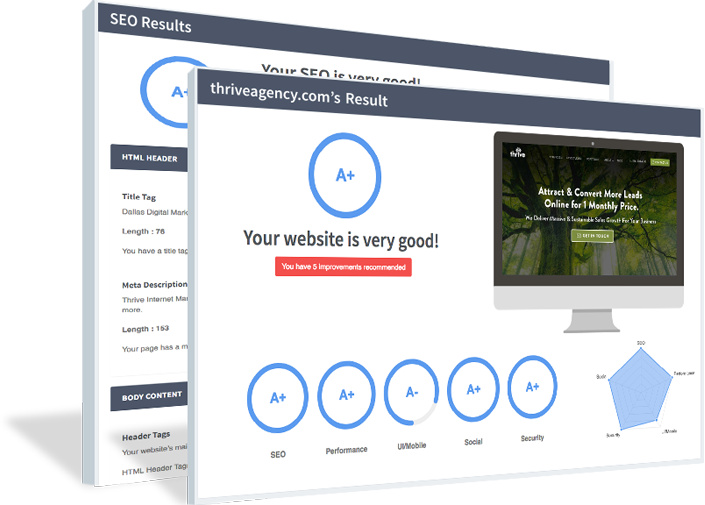 Why Choose Thrive As Your Wilmington SEO Agency
Get Superior Internet Marketing Services From a Trusted Firm
Today it isn't enough to work with just any digital marketing firm; you want to ensure that you partner with a company that will not only take the time to listen about your business' goals and message but also helps to drive desired results so that your business sees the greatest return on marketing investment. Not all digital marketing agencies get this right. Here are some reasons why we are different:
Meet Your Team
Say Hello to all the Thrivers!
Thrive is the go-to SEO company in Wilmington for clients from different industries and niches. Our custom solutions align with your unique set of needs, vision and goals.
Our Wilmington SEO services are a part of integrated digital marketing and web design efforts. When deployed hand-in-hand, they even become more effective and powerful in driving profitable results.
Aside from our top-notch solutions, what else sets up apart from the next Wilmington SEO agency? Here are a few things:
In-Depth Research
At Thrive, our clients always come first. That means they're also our primary resource for valuable information about their customers and industry. Our Wilmington SEO experts then include other references to build a solid, clear-cut strategy.
Smart Solutions
Our Wilmington SEO agency innovates and adopts trends to catapult you to the top of the SERPs. We also see to it that our proposed solutions align with your budget and objectives. Your account manager discusses essential points to make sure you're both on the same page.
Evolving Approach
Our Wilmington search engine optimization team wasn't built overnight. We are a product of almost two decades of learning and practicing, experimenting and adapting. The lessons and benefits are passed on to our clients, empowering them to stay ahead of the curve.
Done-for-You SEO Proposal
Templates are used as a jump-off point for producing a comprehensive plan for your business. Our SEO company in Wilmington considers your unique proposition and requirements in crafting a solution. At the same time, we use data to decide whether what has worked for others will work for you.
Well-Rounded Skills
Technical, creative, hard and soft skills are included in the package offered by our Wilmington SEO experts. Acknowledging diverse perspectives allows us to map out a better plan. Through this method, we'll be able to consider the best possible course of action for your business.
Transparent Reporting
Transparency is another standout quality of our Wilmington search engine optimization team. We inform you about the status of your project. And we believe in telling you about issues as they arise, especially if we think you're the only one who can make the final decision about the case.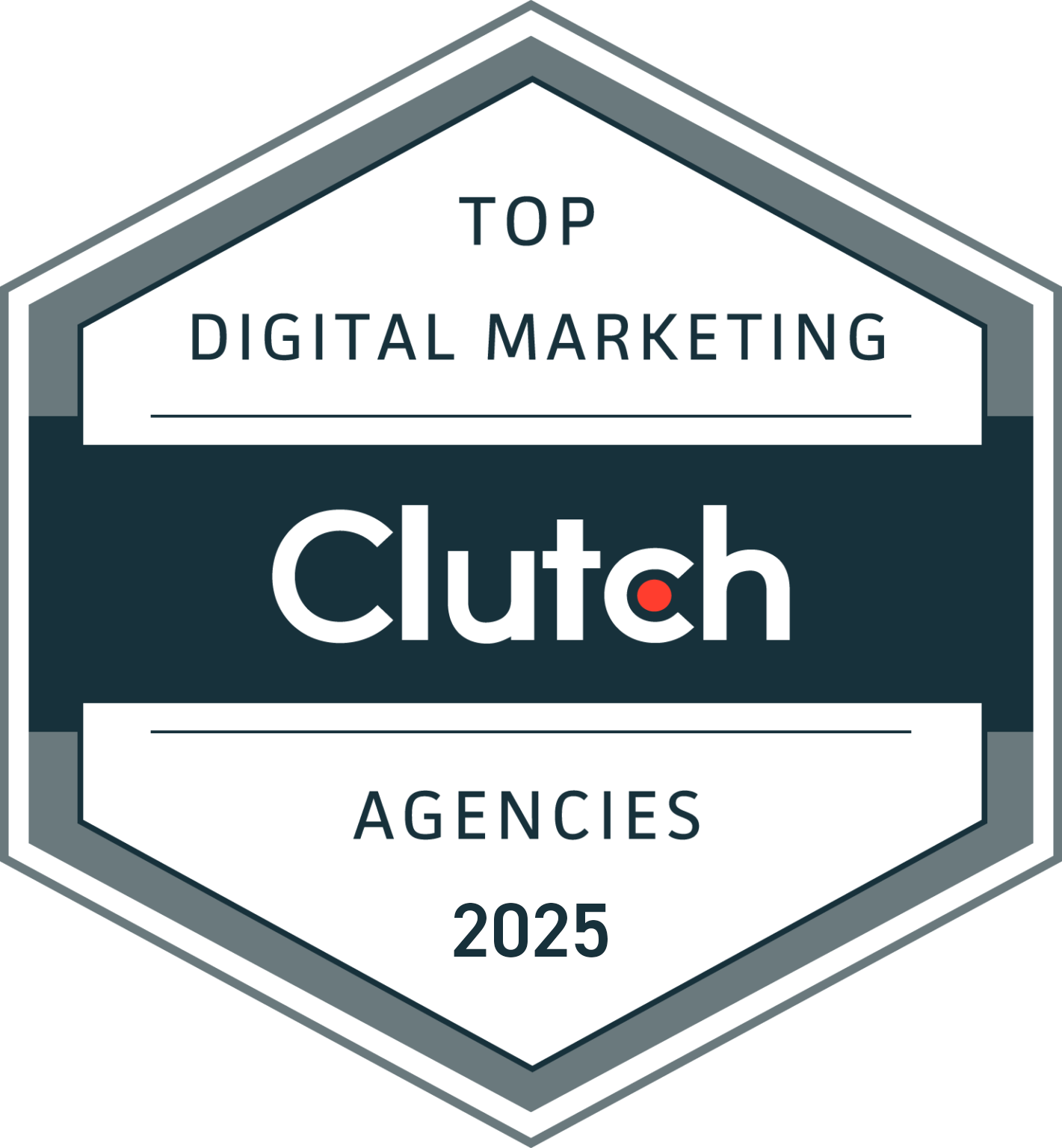 Thrive Named 2023 Top Wilmington SEO Company by Clutch
Clutch, a leading B2B market research and reviews company, named Thrive a 2023 top agency in Wilmington in the following categories:
Digital Marketing Agency
SEO Agency
PPC Agency
Web Design Agency
Agencies are chosen for this distinction based off of several factors, including overall market presence and, most importantly, client feedback. Thrive has a 5.0 rating on Clutch. Check out the reviews.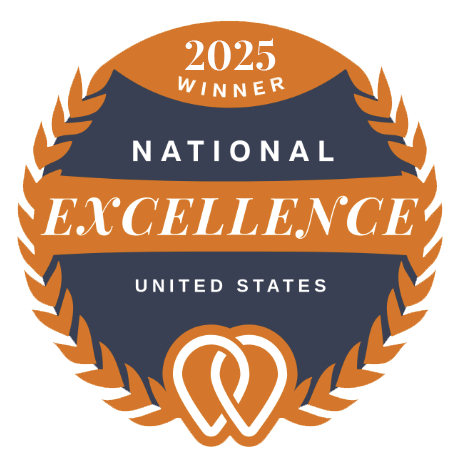 Thrive Named 2023 National Excellence Award Winner in Wilmington by UpCity
UpCity is an online marketplace that helps businesses find B2B service providers they can trust. UpCity's National Excellence Award winners are selected based on the UpCity Recommendability Rating, a proprietary algorithm that measures a provider's credibility, recommendability, and reputation based on digital signals.
"The strength of our marketplace is built on the credibility of truly excellent providers like Thrive Internet Marketing," said Dan Olson, CEO of UpCity. "We are pleased to honor Thrive with a National Excellence Award in Wilmington." 
Thrive has a 5.0 rating on UpCity. Check out the reviews.