TUCSON
PPC AGENCY
Drive Revenue Growth and
Supercharge Your Ad Campaigns



Thrive Internet Marketing Agency is a pay-per-click (PPC) company in Tucson, Arizona. We boost your products and services to the top of search results through expert PPC marketing.



Tucson's character strikes the perfect balance between a small town and a big city. Surrounded by five mountain ranges and enjoying sunny skies most days of the year, the city is an excellent place for outdoor activities like hiking, running and rock climbing. For a full experience of the casual Southwestern vibe, visitors can explore six downtown districts, each with its own unique character seen through its food, music, art and events.
The world-class culinary scene in Tucson, with its tangible Mexican and Native American influences, is unlike any other. Most people may be unaware that Tucson received a distinction from the United Nations Educational, Scientific and Cultural Organization (UNESCO) as the first "Capital of Gastronomy" in the United States. 
Several factors make Tucson a great place to live, but its business friendliness is high up on the list. For anyone considering growing their business in Tucson, the local government offers an impressive list of incentives and grants to get you started. And Thrive is here to help you build your brand online!
Thrive is a full-service PPC agency growing businesses of all sizes and industries since 2005. We craft a custom paid advertising strategy focused on generating high-quality leads for your business through attractive and targeted online ads. We improve your presence on social media and boost your rankings on search engine results pages (SERPs) through proven optimization techniques.
Our Tucson PPC company monitors your pay-per-click marketing campaigns closely to ensure your ads resonate with your target audience while you work on your core business.

Our Tucson PPC
Clients Get Results
"The results speak for themselves"
"Thrive goes above and beyond"
But Don't Take
Our Word For It

Marci Wiersma
Broker - About Roatan Real Estate
"They do everything they say...no BS"
"Thrive is a much-needed blessing and exceeded our expectations in every way. They are honest, straightforward, they take care of ALL your needs quickly, they are reliable, you can count on them and most of all, they do everything they say they will do, no BS."

Whitney Wells Lewis
Practice Manager - PARC Urology
"These guys are incredible"
"These guys are incredible. They've helped us to grow our business and now the biggest problem we seem to come across is having too much business - which is the ideal problem to have. We are right where we wanted to be and Thrive made that possible. Thanks guys!"

Chad Montgomery
CEO - Accurate Leak and Line
"Unrivaled customer support"
"Working with the Thrive team has been a most pleasant experience! Their dedication and passion for what they do is exemplified by their unrivaled customer support and attentiveness to the specific needs of our business. We look forward to a long-lasting and prosperous relationship!"
Ready to Grow Your Business With
Tucson PPC Services?
Click the button below for a free proposal
Why Choose Thrive As Your Tucson PPC Company
Boost Your Ad Clicks and Win More Paying Customers
Today it isn't enough to work with just any digital marketing firm; you want to ensure that you partner with a company that will not only take the time to listen about your business' goals and message but also helps to drive desired results so that your business sees the greatest return on marketing investment. Not all digital marketing agencies get this right. Here are some reasons why we are different:
Meet Your Team
Say Hello to all the Thrivers!
Our PPC specialists use paid ads to reach a broader audience online while zeroing in on those most likely to become paying customers. We make your ads relevant and trendy, ensuring your brand is memorable to your potential customers. We utilize post scheduling tools to keep your content fresh and your audience interested.
Here are some more reasons you should partner with Thrive's PPC agency in Tucson:
Extreme Client Focus
Our PPC agency in Tucson has found much success in our 15 years in the business through our 100 percent commitment to your satisfaction. We don't believe in one-size-fits-all solutions and deliver tailored, customized strategies to boost your online presence. We treat our clients as long-term partners and drive the results you want to see.
Maximum ROI
We value your trust and investment in Thrive and strive to deliver profitable results through continuous optimization. Our pay-per-click management team assesses your campaign performance and allocates your ad budget cost-effectively. We make every penny of your ad budget count and set our sights on delivering a high return on investment (ROI) for your brand.
Holistic Approach
Our Tucson PPC experts drive sustainable results by covering all bases, creating a robust online presence. We incorporate proven techniques in digital marketing, SEO and social media to broaden the reach of your paid campaigns and capture a larger market share online. Our all-round expertise enables us to deliver long-term success for your business.
Analytics and Tracking
Data analytics is vital to a successful pay-per-click management strategy, and our PPC experts ensure all your campaigns are properly tracked. We collect data on your ad performance, social media engagements and website interactions to properly gauge your campaigns' success. We make all your data available to you in real-time through a custom online dashboard.
Detailed Reports
Our PPC agency in Tucson always delivers on what we promise — and we do so with the utmost honesty and integrity. We work with you to set realistic and achievable goals bound by a mutually agreed-upon timeline and document our progress through detailed reports. We send explainer videos that are easily digestible and make ourselves available for consultations.
Dedicated Specialists
We assign you a dedicated PPC specialist who takes the time to learn your brand goals and ensure our team stays on track to realizing them. We utilize the power of paid advertising to create highly targeted campaigns that deliver results fast. Trust Thrive as a loyal partner who is responsive to all your needs and flexible to any changes in your paid media approach.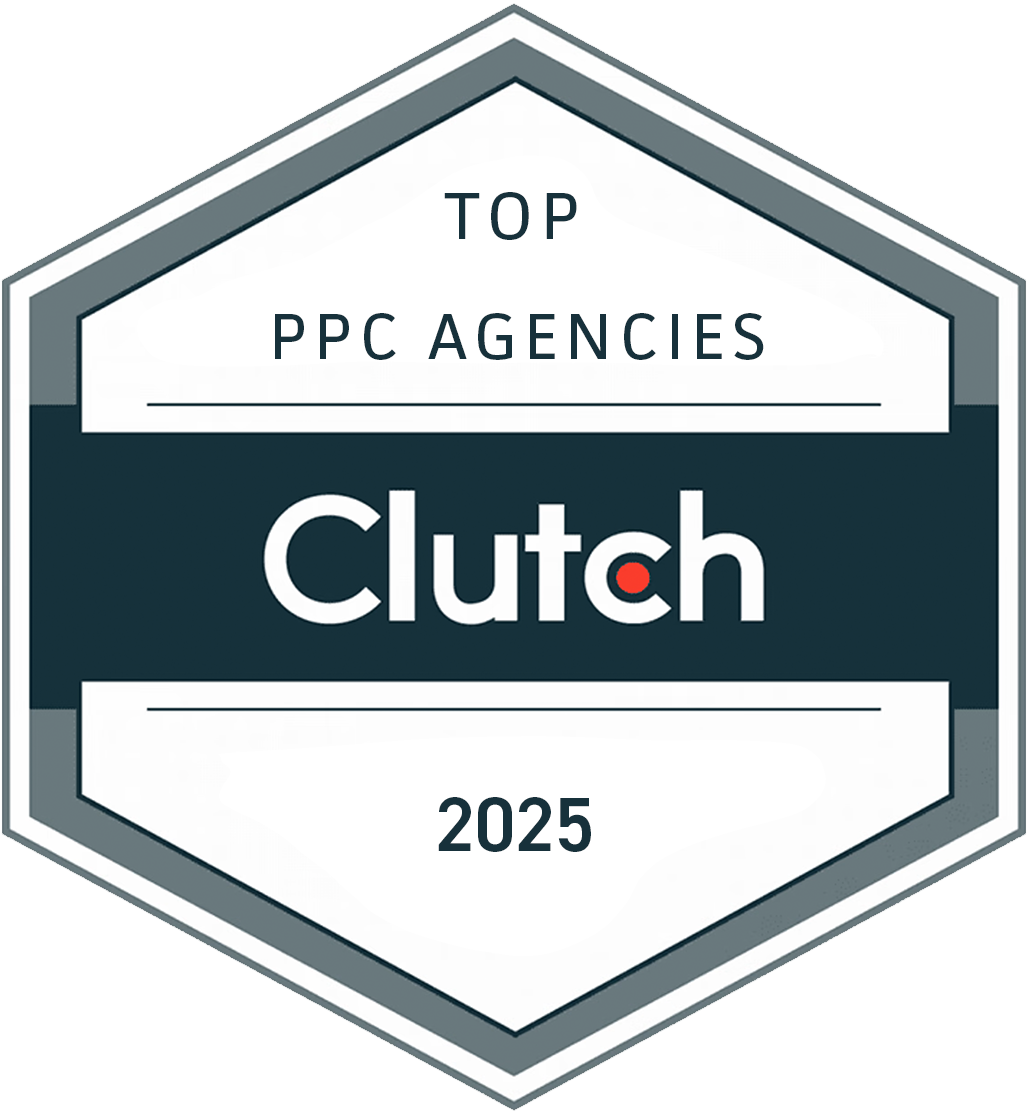 Thrive Named 2023 Top PPC Agency in Tucson by Clutch
Clutch, a leading B2B market research and reviews company, named Thrive a 2023 top agency in Tucson in the following categories:
Digital Marketing Agency
SEO Agency
PPC Agency
Social Media Agency
Agencies are chosen for this distinction based off of several factors, including overall market presence and, most importantly, client feedback. Thrive has a 5.0 rating on Clutch. Check out the reviews.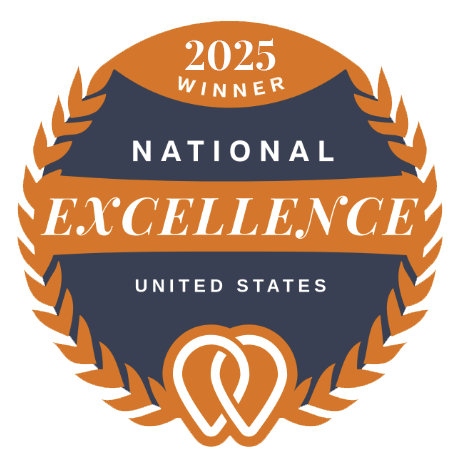 Thrive Named 2023 National Excellence Award Winner in Tucson by UpCity
UpCity is an online marketplace that helps businesses find B2B service providers they can trust. UpCity's National Excellence Award winners are selected based on the UpCity Recommendability Rating, a proprietary algorithm that measures a provider's credibility, recommendability, and reputation based on digital signals.
"The strength of our marketplace is built on the credibility of truly excellent providers like Thrive Internet Marketing," said Dan Olson, CEO of UpCity. "We are pleased to honor Thrive with a National Excellence Award in Tucson." 
Thrive has a 5.0 rating on UpCity. Check out the reviews.