SAVANNAH
SEO COMPANY
Generate Unlimited Growth
With Powerful Organic Campaigns



Thrive Internet Marketing Agency is an award-winning SEO company in Savannah that works with businesses of all sizes to help them grow.



We implement results-driven search engine optimization (SEO) and other digital marketing solutions to help you gain a competitive edge in the digital arena.
Savannah is the oldest city in the state of Georgia. This identity is not only reflected in its beautiful historical architecture but also its cobblestone streets, manicured parks, horse-drawn carriages and more.
Savannah is one of the most visited cities in the South – and for good reason. As the oldest city in Georgia, Savannah boasts an array of artistic and cultural options. These include the Telfair Museum of Art, the Ralph Mark Gilbert Civil Rights Museum, the historic King-Tisdell Cottage and the Fort Pulaski National Monument.
Savannah is also famed for its antebellum hospitality, as evidenced by its nickname, the "Hostess City of the South." In fact, it's one of the very first things you will notice when arriving in Savannah. Many voices will come to welcome you, a sea of smiling faces will greet you and all around you will find that the pace of life drastically slows down.
Savannah's economic growth in past years strongly signifies that this city is ripe for investment. As a potential investor, your business is sure to enjoy years of growth, especially if you learn to innovate and apply holistic thinking to your marketing strategy. 
Thrive is a full-service Savannah SEO company specializing in holistic digital marketing solutions that catapult your business to online success. Our comprehensive services include SEO, pay-per-click (PPC) advertising, social media marketing and web design.


Our Savannah SEO
Clients Get Results
"The results speak for themselves"
"Thrive goes above and beyond"
But Don't Take
Our Word For It

Marci Wiersma
Broker - About Roatan Real Estate
"They do everything they say...no BS"
"Thrive is a much-needed blessing and exceeded our expectations in every way. They are honest, straightforward, they take care of ALL your needs quickly, they are reliable, you can count on them and most of all, they do everything they say they will do, no BS."

Whitney Wells Lewis
Practice Manager - PARC Urology
"These guys are incredible"
"These guys are incredible. They've helped us to grow our business and now the biggest problem we seem to come across is having too much business - which is the ideal problem to have. We are right where we wanted to be and Thrive made that possible. Thanks guys!"

Chad Montgomery
CEO - Accurate Leak and Line
"Unrivaled customer support"
"Working with the Thrive team has been a most pleasant experience! Their dedication and passion for what they do is exemplified by their unrivaled customer support and attentiveness to the specific needs of our business. We look forward to a long-lasting and prosperous relationship!"
Ready to Grow Your Business With
[City] SEO Services?
Click the button below for a free proposal
Get Your FREE Instant SEO Audit Report Now!
Free Instant SEO Audit Report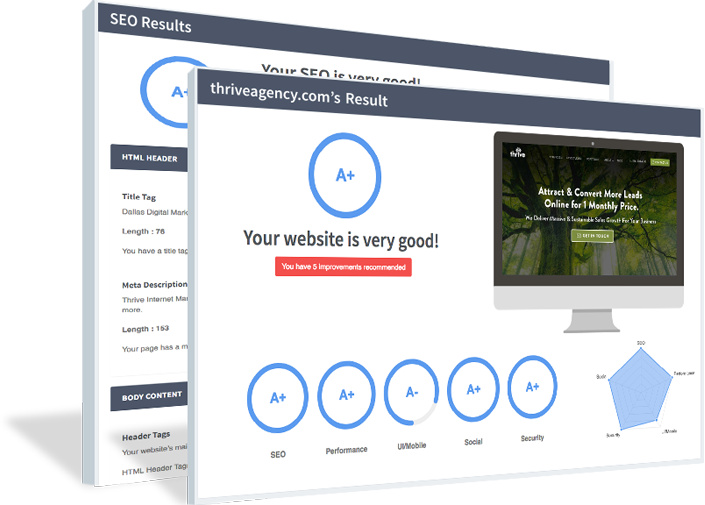 Why Choose Thrive As Your Savannah SEO Agency
Affordable Organic Strategies That Drive Massive Results
Today it isn't enough to work with just any digital marketing firm; you want to ensure that you partner with a company that will not only take the time to listen about your business' goals and message but also helps to drive desired results so that your business sees the greatest return on marketing investment. Not all digital marketing agencies get this right. Here are some reasons why we are different:
Meet Your Team
Say Hello to all the Thrivers!
Optimizing your website for organic search helps your business become more visible online through discovery. By discovery, we don't mean going by luck and hoping your target audience stumbles upon your content by chance. We mean adopting a data-driven approach to improve your position on SERPs for multiple keywords, so users can find your content while looking for answers to their queries. By doing so, we can attract more traffic to your domain while also providing value that could positively impact their decision to purchase.
Work with Thrive and enjoy the following benefits:
Diverse SEO Knowledge
Working with generalists could do more harm than good for your business in a field as diverse and dynamic as SEO. That's why our Savannah SEO agency works with various SEO professionals to provide the best level of service we can. Our SEO experts each have their own specialties and unique skill sets, working collaboratively to improve your campaigns substantially.
Comprehensive SEO Plan
We don't just focus on a single element when working on your SEO campaigns because that would be counterproductive. Our Savannah SEO experts don't like to waste your time on services that bring minimal results. We want to bring holistic growth to your business to ensure that we can provide maximum returns on your investment.
Honesty and Integrity
We are uncompromising when it comes to our values. As your primary digital marketing service provider, we work tirelessly to ensure that your needs are well taken care of. But above all, we assure you that all your campaigns are being handled by the best people working diligently to produce results that matter to you.
Clear Reporting
Our Savannah SEO services come with the assurance that Thrive will handle all your campaigns the right way. But to put you at ease, we see to it that we provide you with transparent reporting of data that we call to keep you in the loop at all times. We also provide you with a comprehensive report of each campaign's results to give you an accurate picture, which also goes a long way to holding ourselves accountable.
360-Degree Approach
For us, SEO is not just a service we provide but a commitment to helping your business grow. In line with that commitment, we want your business to achieve holistic growth by implementing the right solutions. We ensure that we tackle your needs from all angles to develop solutions that address them all.
Proven Track Record
Thrive has been in the business of helping businesses grow for over 15 years. Our years of service have helped us grow in our expertise and commitment to provide the best digital marketing services in the industry and remain genuine in our willingness to help our clients succeed. Know that your business is in good hands when you work with Thrive.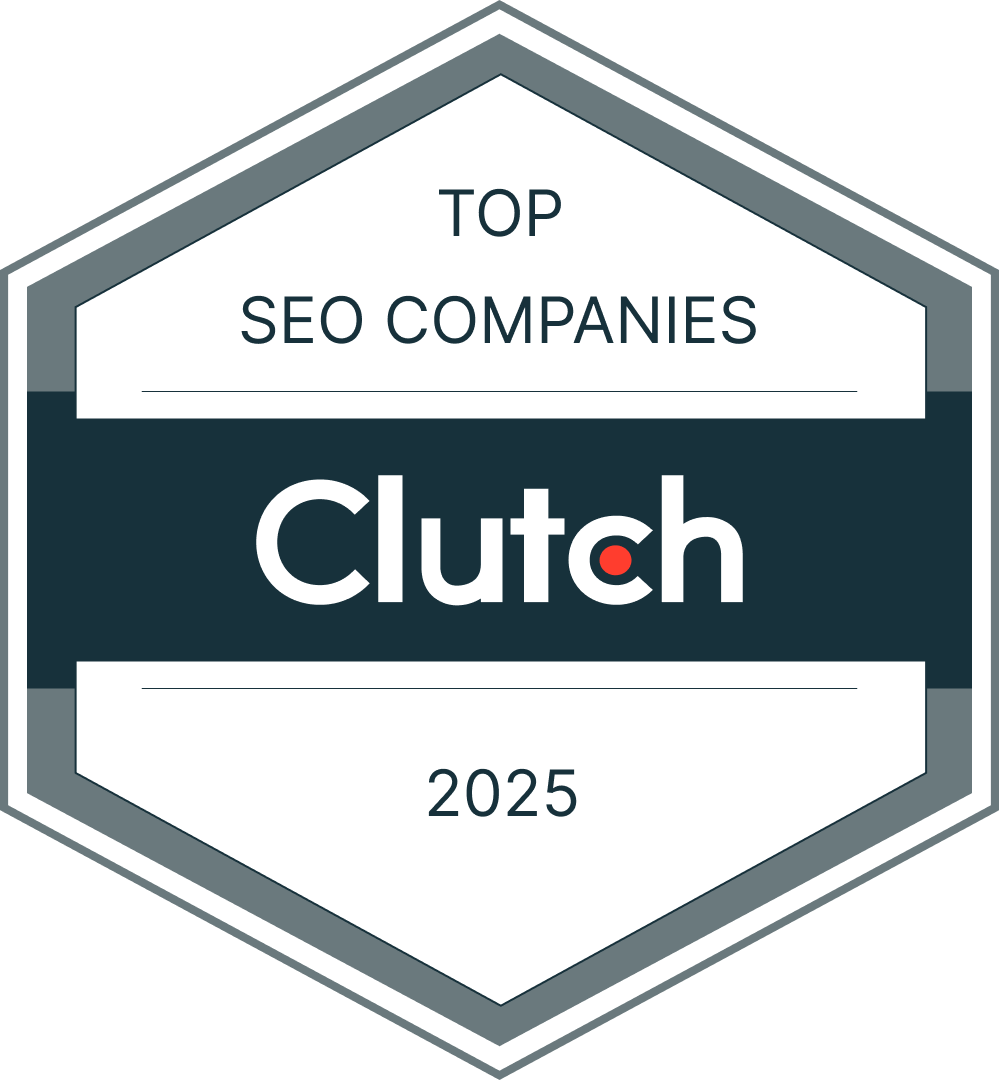 Thrive Named 2023 Top SEO Company in Savannah by Clutch
Clutch, a leading B2B market research and reviews company, named Thrive a 2023 top agency in Savannah in the following categories:
Digital Marketing Agency
SEO Agency
PPC Agency
Social Media Agency
Web Design Agency
Agencies are chosen for this distinction based off of several factors, including overall market presence and, most importantly, client feedback. Thrive has a 5.0 rating on Clutch. Check out the reviews.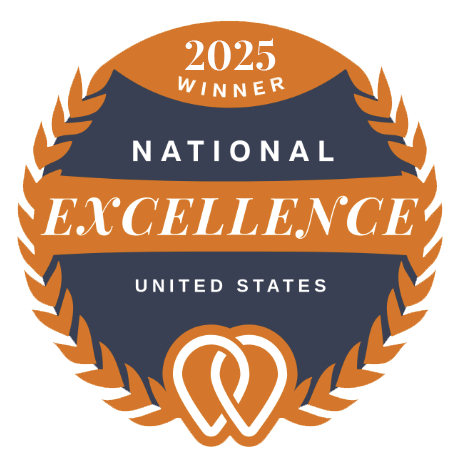 Thrive Named 2023 National Excellence Award Winner in Savannah by UpCity
UpCity is an online marketplace that helps businesses find B2B service providers they can trust. UpCity's National Excellence Award winners are selected based on the UpCity Recommendability Rating, a proprietary algorithm that measures a provider's credibility, recommendability, and reputation based on digital signals.
"The strength of our marketplace is built on the credibility of truly excellent providers like Thrive Internet Marketing," said Dan Olson, CEO of UpCity. "We are pleased to honor Thrive with a National Excellence Award in Savannah." 
Thrive has a 5.0 rating on UpCity. Check out the reviews.