PLYMOUTH
WEB DESIGN COMPANY
Capture More Audience
With a Fully-Functional Website




Thrive's web design Plymouth team specializes in designing and creating business websites with high search visibility to attract more organic traffic.



Plymouth, dubbed Britain's Ocean City, is home to many fantastic views and incredible places to see. Its most famous destination, The Mayflower Steps, is a landmark that commemorates the Mayflower Pilgrims and the sailing of the ship from Plymouth four centuries ago.
Plymouth is only a little over three hours away from London by train. Because the cost of labor is lower, it has become home to many industries, such as:
Advanced manufacturing

Business services

Co-operatives

Creative industries

Defense

Digital economy

Marine and renewables

Medical, health and life sciences

Social enterprises

Tourism, hospitality and leisure
With such a vibrant local economy, the one concern many small businesses face is stiff competition. At the very least, most companies need a web design agency Plymouth team to build a fully-functional business website.
To illustrate the importance of a website optimised for search visibility, lead acquisition and conversion, consider the experience of a construction company in the U.S.
The company partnered with Thrive, hoping to increase awareness of its brand and generate qualified leads. So our specialists recommended a strategy that fits their budget and needs. The three main areas we worked on were as follows:
Customized responsive web design

Content writing

Search Engine Optimisation (SEO)
The results were as follows:
42 percent increase in organic search traffic

155 percent increase in leads

257 percent increase in conversion rates
As a partner of our web design company in Plymouth, Thrive specialists can create or improve existing websites to deliver actual results. In addition, our web design services Plymouth team can also integrate other strategies to boost your digital marketing campaigns further.

Our Plymouth Web Design
Clients Get Results
"The results speak for themselves"
"Thrive goes above and beyond"
But Don't Take
Our Word For It

Marci Wiersma
Broker - About Roatan Real Estate
"They do everything they say...no BS"
"Thrive is a much-needed blessing and exceeded our expectations in every way. They are honest, straightforward, they take care of ALL your needs quickly, they are reliable, you can count on them and most of all, they do everything they say they will do, no BS."

Whitney Wells Lewis
Practice Manager - PARC Urology
"These guys are incredible"
"These guys are incredible. They've helped us to grow our business and now the biggest problem we seem to come across is having too much business - which is the ideal problem to have. We are right where we wanted to be and Thrive made that possible. Thanks guys!"

Chad Montgomery
CEO - Accurate Leak and Line
"Unrivaled customer support"
"Working with the Thrive team has been a most pleasant experience! Their dedication and passion for what they do is exemplified by their unrivaled customer support and attentiveness to the specific needs of our business. We look forward to a long-lasting and prosperous relationship!"
Ready to Grow Your Business With
Plymouth Web Design Services?
Click the button below for a free proposal
Plymouth Web Design Services
Professional Websites Designed To Attract Visitors and Qualified Leads
Thrive's web development Plymouth SEO specialists optimise websites for maximum visibility on search engines. From technical to on-site and off-site SEO, we have experts who are well-versed in the latest trends and innovations and have access to advanced tools and analytics.
Our web design services Plymouth team creates websites from scratch, beginning with acquiring a complete understanding of the company and its business. Then, we proceed to the technical aspect of building websites before finishing them with visuals and other elements to attract visitors and acquire customers.
Content writing is one of the core activities of our web design in Plymouth service. Our strategists create solid content plans and assign tasks to the right content writers to ensure we deliver high-value content. More than merely incorporating SEO, we deliver content that takes consumers through the sales funnel, leading them to take the desired actions.
Thrive's Plymouth website design company's specialists are skilled at developing Shopify stores. Our services include incorporating digital marketing strategies and aligning them with sales objectives. Ultimately, we design online stores to generate the most leads and highest conversion rates to drive revenue.
Thrive's web design Plymouth team is well-versed in creating websites that adapt to various mobile devices. Essentially, we ensure that your website renders correctly, regardless of the display size. This way, you do not lose potential leads to competitors.
Our web design agency Plymouth team implements various strategies to optimise e-Commerce stores. These include customizing the template, integrating payment options and creating persuasive product/service copy to increase conversion rates.

Thrive's web development Plymouth team empowers businesses by providing reliable hosting. Besides fast page loading speeds and higher than industry-average uptime, we also employ the latest security measures to protect website/user data and privacy.

Our web design services Plymouth team consists of WordPress experts who can customize and optimise the website for search visibility. But instead of using generic templates, we custom-build the template and various elements to distinguish your company from the rest of the pack.

Generic web design in Plymouth is not going to bring in much success. So our developers focus on creating customized websites that not only highlight products and services. In addition, we also incorporate brand identity in the user interface and content to deliver the best user experience, thus enhancing lead generation and conversions.
Why Choose Thrive As Your Plymouth Web Design Agency
Our Web Developers Are Obsessed With Helping Clients Succeed
Today it isn't enough to work with just any digital marketing firm; you want to ensure that you partner with a company that will not only take the time to listen about your business' goals and message but also helps to drive desired results so that your business sees the greatest return on marketing investment. Not all digital marketing agencies get this right. Here are some reasons why we are different:
Meet Your Team
Say Hello to all the Thrivers!
Our web design agency Plymouth team not only provides web design services. We also offer comprehensive SEO, digital marketing and online reputation management services.
Although these specialized services are paid add-ons, many elements are also found in all our web development Plymouth projects. For example, SEO elements are factored in every website element. Brand identity is also very much evident in the visuals and styles used on the website.
Granted that Thrive is not the only full-service web design and digital marketing agency in the market, there are reasons why many clients prefer our web design Plymouth services.
Here is why Thrive is your best partner for web design in Plymouth:
Experts
Thrive web design company in Plymouth does not hire part-timers. Instead, we only hire specialists to work on all projects. Also, we keep them current by providing training to ensure they are updated on the latest website design innovations and trends.
Transparent
Our web design Plymouth team adheres to the principles of honesty and transparency. So in every service provided, the project managers will discuss everything from cost to strategy and returns - no secrets, hidden fees or surprises.
Analytics
There are many ways to create each element that makes up a website. Thrive's web design agency Plymouth team uses science and analytics to develop each component, making them work as a whole. The result is a premium website that catches visitors' attention, making it easy for them to navigate and engage.
Flexible
Our web development Plymouth team designs and creates websites based on clients' needs. We can also make the necessary changes to improve the aesthetics and the different elements to generate traffic and improve conversions and user experience.
Committed
Every member of our web design services Plymouth team is committed to helping our partners succeed. So we go the extra mile in ensuring that every website is SEO-friendly, responsive and optimised to attract the target audience.
Cost-Effective
Our web design in Plymouth services is cost-effective because we use data-driven strategies to deliver solid results. The advanced tools allow us to streamline our working process and costs, which is why our rates are affordable.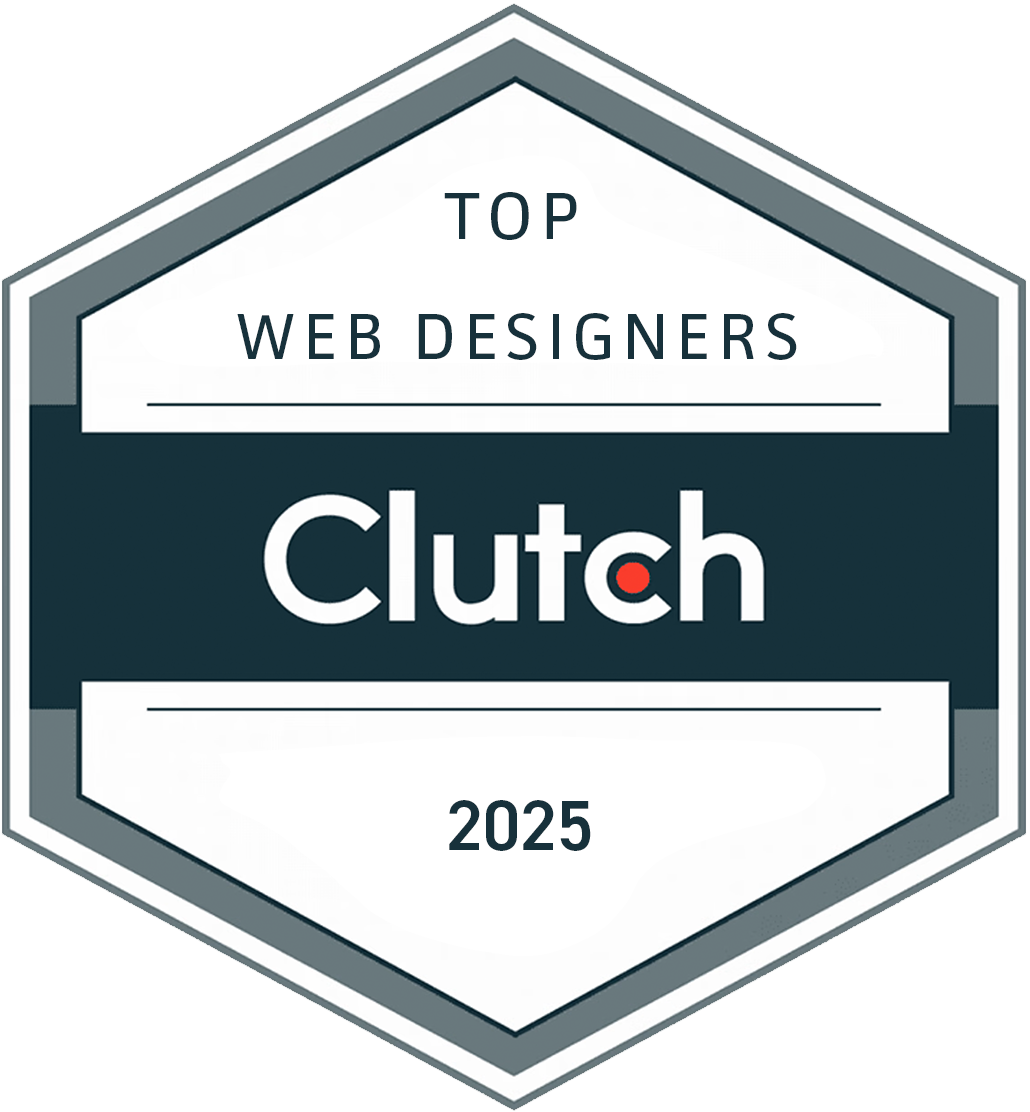 Thrive Named 2023 Top Web Design Company in Plymouth by Clutch
Thrive has been awarded Top Web Design Company in Plymouth by Clutch. A huge honor as only the very best, most innovative design and development companies with proven skills in lead generation and CRO are awarded this accolade.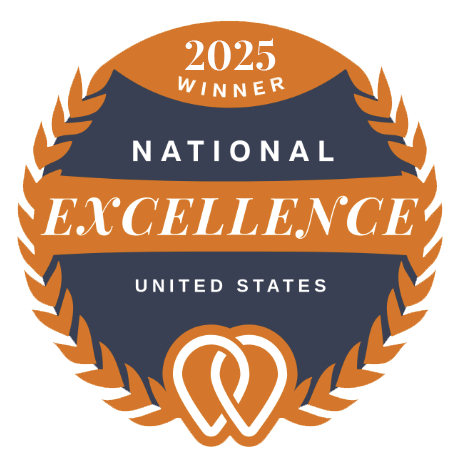 Thrive Named 2023 National Excellence Award Winner in Plymouth by UpCity
UpCity is an online marketplace that helps businesses find B2B service providers they can trust. UpCity's National Excellence Award winners are selected based on the UpCity Recommendability Rating, a proprietary algorithm that measures a provider's credibility, recommendability, and reputation based on digital signals.
"The strength of our marketplace is built on the credibility of truly excellent providers like Thrive Internet Marketing," said Dan Olson, CEO of UpCity. "We are pleased to honor Thrive with a National Excellence Award in Plymouth." 
Thrive has a 5.0 rating on UpCity. Check out the reviews.

Get My FREE Web Design Proposal