The holiday gift season is fast approaching! What client gifts are you giving?
One of the best ways to show your appreciation toward your clients and customers is by taking advantage of the holiday season and sending gifts as a thank you. Whether celebrating Christmas, Hanukkah or the New Year, 'tis the season to spread some joy!
Coming up empty on gift ideas? With a little bit of creative thinking, we put together a gift guide and some idea starters to help you find the perfect gift for your clients.
How To Choose The Perfect Gifts For Clients
Here are a few tips and ideas to help you get started:
Are you connected with your client on social media? If so, go check out their posts and see if you can find their interests. Often, your clients will hint at what type of music, food, hobbies, and movies they like. You can use this info to choose a gift that fits their interests. For example, if they are into tennis, why not gift them some local tennis lessons? Or, if they have a certain type of dog, a set of mugs would certainly show a personal touch.
Choose a gift that is relevant to your client's industry. Considering this is your client, you probably know a lot about their business, so you shouldn't have much difficulty figuring out what they're working on, the habits they employ, and their business goals. Choose a gift that you think they will appreciate within their professional life. For example, if they are dentists, check out these customizable vintage dentist office signs.
Think outside of the office. Get them a gift that they can enjoy off the clock or a family gift that appeals to all ages! Clients appreciate it when you take the time to recognize their family and home life. If you're not sure what would fit your client as an individual, pick out a gift that they can bring home to their family for some fun times to share. Some great ideas are a Retroviewer that they can fill with family photos or this DIY Mochi ice cream kit they can enjoy together.
If all else fails, why not send a gift to the whole office? A fun way to show everyone you value them is to send a food truck to the office for a day! Simply Google food trucks in their local area, and find which ones are rated highest. Then, set up a day for the truck to arrive! Send an email to the client with the date and time and vendor, and include an image of the truck with your logo that they can email or Slack to their whole team. Who's the holiday hero now? You!
Have you tried our ideas for figuring out the perfect gifts for clients but still coming up dry? We've complied this list of additional fun 2018 gift ideas that are sure to please your clients, and the whole office!
Top Holiday Client Gift Ideas for 2018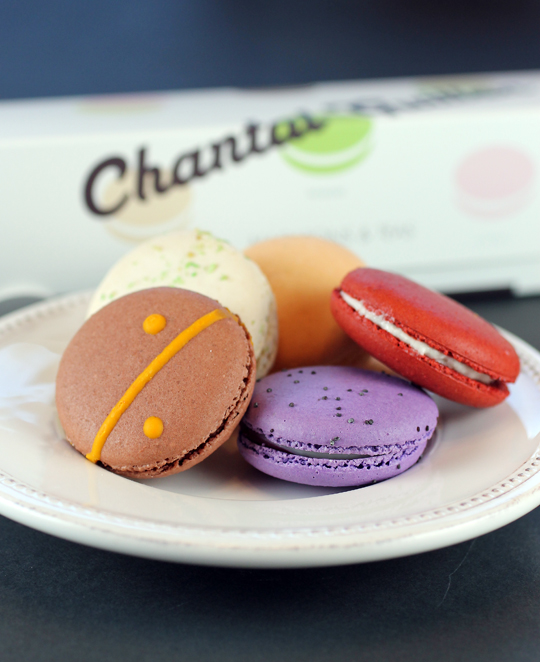 Chantal Guillon Macarons – Who doesn't love French Macarons? Macarons are a treat, especially the ones that taste great and are packaged in a beautiful gift box. Your customer and their team members will definitely feel your appreciation as they munch on one of the many flavors of yummy Macarons. Bonus idea: Drop a customized Visa card (with your logo of course)  in your macaron gift bag, so they can enjoy a tea of their choice with their yummy cookie.
Wine Advent Calendar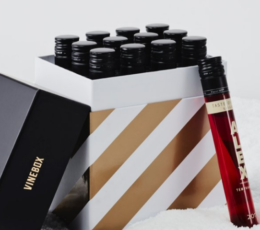 – For your more party style clients and offices, why not give them the 12 Days of Wine? The crew can try one each day through the holidays. Great wine is always in season! With this gift you can add some etched wine glasses or a cheese platter from a local eatery, or one of those chocolate dipped fruit bouquets everyone loves.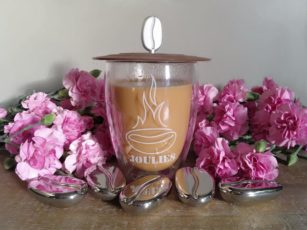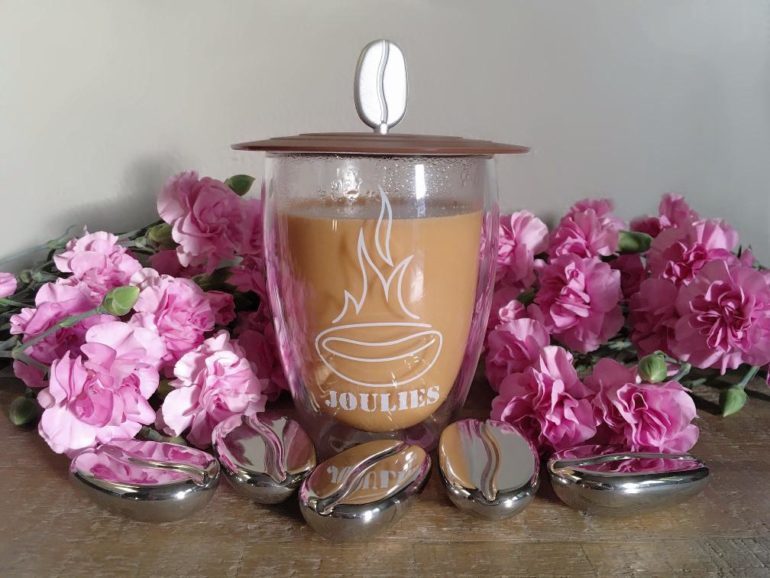 Coffee Joulies Chances are your clients drink coffee or tea, or at least hot chocolate. No one likes watching their caffeinated creation grow cold while they work – be the hero with Coffee Joulies! These little stones keep coffee, tea, and more hot for hours. Bonus: it wouldn't be too far out of line to wrap them up in your logo'd mug!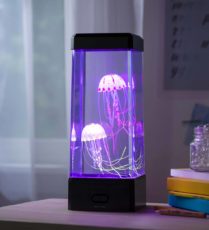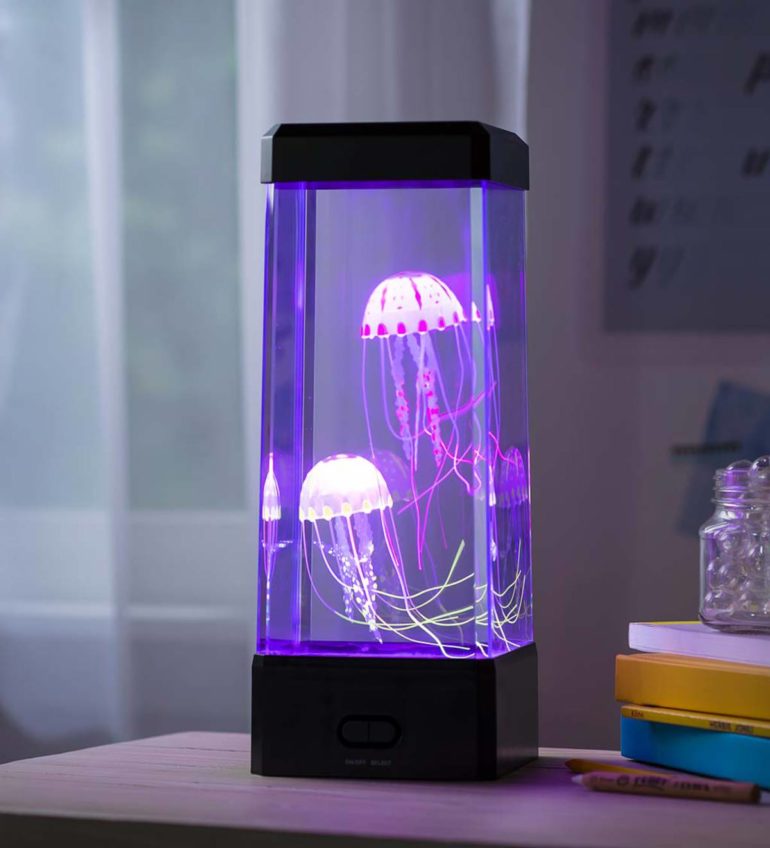 The Hypnotic Jellyfish Aquarium Hypnotize your clients (in a non creepy way) with a beautiful jellyfish aquarium. With its soothing, swaying jelly's, this aquarium is lighted and is a conversation piece, perfect for office tables, reception areas or desks.  Bet your competitors didn't think of such a soothing, unique gift! Bonus: this gift is a great re-gift, saving your clients some shopping time.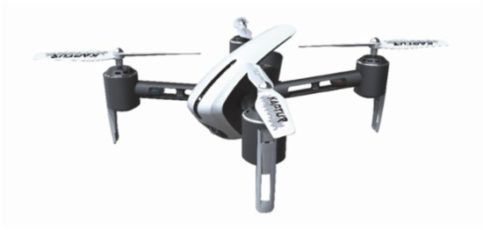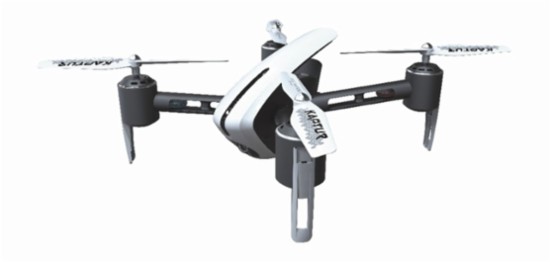 Protocol Wifi Drone Give the words "office drone" a new meaning with this flying wifi drone with a remote camera! Everyone will love flying the cute little winged gadget, capturing pictures of the office and local areas, and of course – you, for giving them the coolest client gift ever.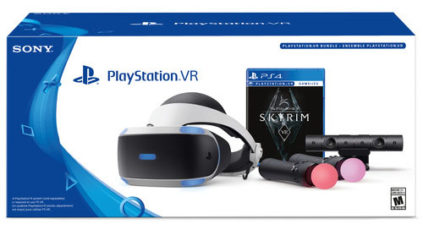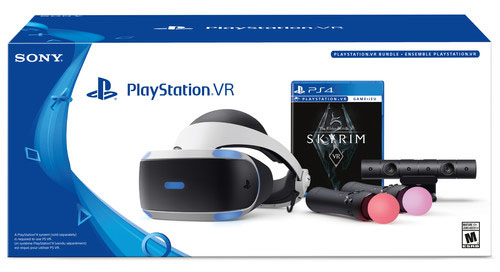 Playstation VR Do you have clients who love to escape, love electronics, love games, and are willing to try anything? Give them the gift of Virtual Reality with a VR gaming system! Video Games in the office have proven to boost morale and productivity. You can be the virtual hero for your clients with this great gift, that the whole office can enjoy.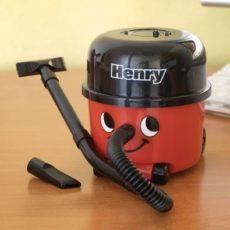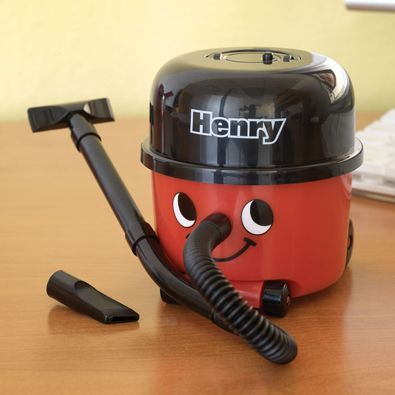 Henry the Desktop Vac OK, who in the office isn't the messy guy or gal? Well, you can tease the whole office with this happy little desk vacuum, adorably named Henry. So adorable and useful, the office will have a blast passing him around and sucking up all the bad stuff. He even comes with teeny tiny attachments, just like Barbie's shop vac. If she were you, she'd give this fun client gift this holiday season too!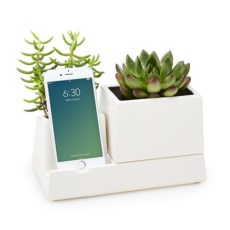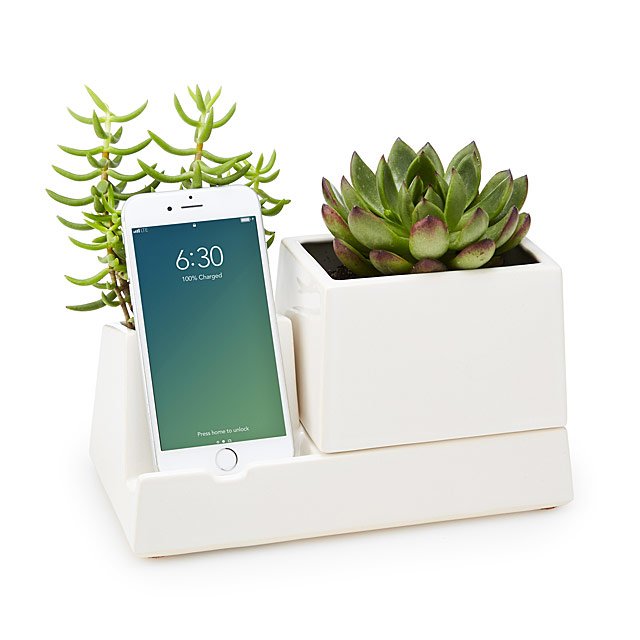 Succulent Phone Dock We all know that client who is neat, tidy, on trend – and loves a thoughtful, modern gift. Here's the perfect way to thank them for their business this holiday season. This adorable planter doubles as a phone stand, and can be re-purposed to hold just about any type of plant or gadget.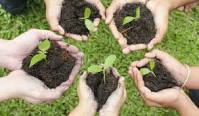 Bonus Client Gift Idea! Plant a Tree in a National Forest  Please your environmentally conscious, nature loving philanthropic clients with a National Forest tree planted in their honer. You client will receive a card commemorating their tree planting, and your gift will help conservation organizations like the National Forest Foundation restore treasured National Forests and Parks. What is more in the spirit of giving than that?
Want even more ideas? We put together a gift guide, especially gifts for small business owners! Read more: Gift Ideas for Small Business Owners & Entrepreneurs
What do you think about these client gift ideas?
We've given you plenty of ideas for impressing your clients this season while showing them how much you appreciate their business. If you have any of your own tips or ideas for holiday client appreciation gifts, please share in the comments below!