In a world as tech-savvy as this one we live in, it has become necessary for those in the HVAC industry to put up a website for their business.
Consumers are now depending more and more on the Internet to find the products and services that they need. Surely, there is no better way for an AC service company to make its presence felt on the web than to create and maintain a website.
However, your HVAC website it must contain certain essential elements designed to help you achieve your business goals. Here are some of the elements every HVAC website must have.
An About Us page
If there's one page that should give visitors a snapshot of who you are and what your HVAC company is about, it would be the About Us page.
In it, you can tell potential customers if your HVAC business is a one-man operation or being run by a team of air conditioning specialists.
The About Us page also gives you the opportunity to give visitors an idea of how long you have been in the HVAC business, which definitely matters to most people.
If you have received any awards or recognition for your business, the About Us page would be a perfect place to mention it.
A clear description of HVAC services being offered
Surprisingly, some businesses have websites with all the bells and whistles but have little to no information about the exact products or services that they provide.
The need to know what you're offering is the reason people are visiting your website in the first place, so make sure your site has a service page that is easy-to-find, with each service having a clear description. <
It would also be great if you can list down the rates for your HVAC services, but that would depend largely on whether or not you want to make your pricing transparent. Just keep in mind though that visitors want all the information they could find about your air conditioning services, likely because they are making comparisons as a conscientious customer should.
Contact information
Your HVAC website is useless if it doesn't contain contact information like an email address or a phone number they can reach. Customers need to know that there is a real person behind the website, so never forget to put on your website all the necessary contact information.
It's also important that you make your contact information as easy to find as possible. The top of each page would be an excellent place for it. Creating a "Contact Us" button will also assure potential customers that they can reach you anytime. You have to make sure that you have someone who will respond to queries straight away so you won't miss any potential customer.
A visually-pleasing web design
You may be offering HVAC products and services, but that doesn't mean you can't make the web design as pleasing to the eyes as you can make it.
For greater visual impact, use the appropriate fonts, put up stunning, high-quality images that show off your heating and air conditioning services, and create videos that depict anything from the history of your company to HVAC how-tos.
Customer testimonials
Customers need to know that your HVAC business offers the kind of service that they want, and the best way for them to know for sure is by reading customer reviews or testimonials. According to BrightLocal's Local Consumer Review Survey 2017, 85% of consumers trust online reviews as much as personal recommendations. That should tell you how important it is for you to set aside a page for reviews and testimonials on your website.
Testimonials from previous customers are great for shoring up your HVAC business's credibility in the eyes of visitors, all of whom are potential customers. If possible, the reviews or testimonials that you include on your website should come not only with their real names but their contact information as well.
Quality content
There is no doubt about the power of quality content to attract visitors to your HVAC website. Your website—and therefore your HVAC business—will get a boost if the content, written or otherwise, is well-made, engaging, and useful.
Aside from content about your company and your offerings, your HVAC website should also contain content that will give them a much better perspective on all things HVAC. How-to videos and advice on when to seek air conditioning repair are just some of the HVAC topics that you can feature on your website.
A managed blog
While your website may have quality content, it is bound to get stagnant without regular updates. Visitors will always want fresh content, and creating and maintaining a blog is the best way to provide them that.
You can use your website's blog to present news about the HVAC industry, tell them about the latest air conditioning and heating innovations, and give them tips related to their own HVAC systems.
With a regularly updated blog, you can give people a reason to drop by your site anytime they want.
Links to social media
These days, having a social media presence is just as important as having a website when it comes to marketing your HVAC business. In case you haven't realized it yet, people already expect businesses of repute to be active on social media platforms like Facebook, Twitter, Instagram, and Pinterest, among others. You can use social media to share your blog posts as well as engage with your audience.
If your business already has social media profiles, don't forget to link to them on your website, preferably in the header or footer of each page.
Your HVAC website is essentially the face of your business online, and the elements listed above can make that face even more attractive to potential customers. So make sure your HVAC website has all of the above elements, which, to be honest, are only the most basic ones.
---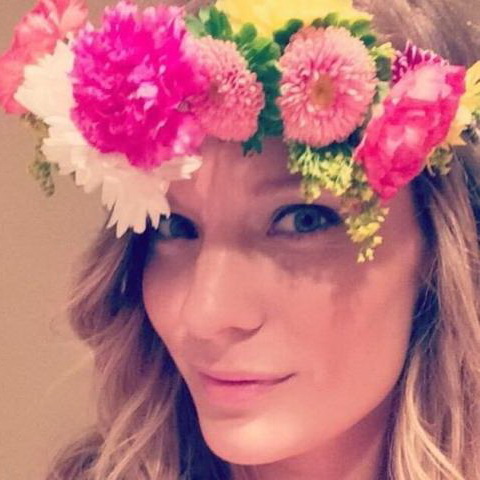 About The Author
Michelle West is the Senior Content Editor of Precision Air and Heating, an AC repair company in sunny Arizona. Michelle enjoys writing about topics that help people all over the country make their homes more efficient and environmentally-friendly.