MYRTLE BEACH
LOCAL SEO COMPANY
Improve Your Ranking
in Local Search Results



Thrive Internet Marketing Agency is a local SEO company in Myrtle Beach, SC. We're dedicated to improving your position in your local market and generating more revenue for your business.



Myrtle Beach is best known for its white-sand beaches spanning its 60-mile oceanfront, but the city also boasts of other magnificent natural landscapes. Tourists can stroll around the calming Brookgreen Gardens, which has become a popular wedding destination. People don't need to travel far to bask in the Conway Riverwalk and Murrells Inlet MarshWalk.
The city's visitors get the best of the countryside in Myrtle Beach. Public parks and recreation property comprise 60 acres, almost five percent, of the city's total area. While the seemingly slow-moving and serene character of the city may throw you off, Myrtle Beach has been named the second-fastest-growing metropolitan area in the US for the third consecutive time in 2019. 
This population growth improves both the city's talent pool and the consumer market. In Myrtle Beach, you get the quality of life in a picturesque city along with the obvious business opportunities present in a rapidly growing city. Thrive is here to help you take the next step for your business in Myrtle Beach!
Thrive has driven countless successful Myrtle Beach local search engine optimization (SEO) campaigns since 2005. We pride ourselves on our remarkable team of digital marketing and web design experts who can grow businesses of any size and in any industry.
Whether you are a single-location business or a multi-location business looking to strengthen your local position, our local SEO company in Myrtle Beach offers services that will meet your unique needs. We boost your local search engine results pages (SERPs) rankings to grow your local customer base.

Our Myrtle Beach Local SEO
Clients Get Results
"The results speak for themselves"
"Thrive goes above and beyond"
But Don't Take
Our Word For It

Marci Wiersma
Broker - About Roatan Real Estate
"They do everything they say...no BS"
"Thrive is a much-needed blessing and exceeded our expectations in every way. They are honest, straightforward, they take care of ALL your needs quickly, they are reliable, you can count on them and most of all, they do everything they say they will do, no BS."

Whitney Wells Lewis
Practice Manager - PARC Urology
"These guys are incredible"
"These guys are incredible. They've helped us to grow our business and now the biggest problem we seem to come across is having too much business - which is the ideal problem to have. We are right where we wanted to be and Thrive made that possible. Thanks guys!"

Chad Montgomery
CEO - Accurate Leak and Line
"Unrivaled customer support"
"Working with the Thrive team has been a most pleasant experience! Their dedication and passion for what they do is exemplified by their unrivaled customer support and attentiveness to the specific needs of our business. We look forward to a long-lasting and prosperous relationship!"
Ready to Grow Your Business With
Myrtle Beach Local SEO Services?
Click the button below for a free proposal
Myrtle Beach Local SEO Services
Equip Your Business For Location-specific Growth
GOOGLE MY BUSINESS
Our Myrtle Beach local SEO agency prioritizes optimizing your Google My Business (GMB) to increase discoverability in local searches. We give your target customers quick access to your vital business information such as name, address and phone number (NAP) data and your website. With Thrive, your GMB profile is monitored to ensure data consistency across all channels.
MAPS
Google highlights maps for local SERP results and we ensure your local address is accurate to avoid misdirecting your customers. At Thrive, we strategize to get your business to rank on Google's 3-Pack results, which is optimized for local businesses. Our Myrtle Beach local SEO experts tap into your potential customers within close geographical range.
LOCAL CITATIONS
Your Myrtle Beach local search engine optimization strategy relies heavily on high-quality citations. At Thrive, we optimize your site for local searches while utilizing quality platforms as confidence votes for your local business. We list your NAP data in authoritative sites such as your local Chamber of Commerce and review-oriented platforms such as Yelp and Facebook.
Our local SEO company in Myrtle Beach centers your content marketing strategy on building relevance in your local market. Our editorial team creates value-adding blogs and web pages using keywords optimized for local search results. At Thrive, we establish your business as a thought leader and a reliable source of information to boost your local reputation.
Our Myrtle Beach local SEO experts implement a backlink strategy proven to boost your rankings on SERPs. We tap into the network of authoritative and influential sites in your area to increase your local visibility and relevance. Our writers create guest posts on local websites to widen your online reach and add to your revenue sources.
KEYWORD RESEARCH & STRATEGY
Our Myrtle Beach local SEO services include a comprehensive SEO audit to determine the strategy for improving your local keyword rankings. Our Myrtle Beach local SEO experts help your site rank better for location-specific search queries through in-depth keyword research. At Thrive, we develop your keyword strategy to reach the right audience and improve conversions.
Increasing positive reviews for your business is a crucial step our local SEO company in Myrtle Beach takes. Your potential customers get an instant glance at average star ratings on Google's 3-Pack, so we put your business's best foot forward. At Thrive, we work to increase the quality of your business reviews to invite more customers to engage with you.
ON-PAGE SEO
We implement proven on-page SEO techniques for a high-performing SEO strategy. Our team gives you the best foundation for Myrtle Beach local search engine optimization with targeted and optimized content, images, title tags and meta descriptions. We create internal links to relevant pages in your site to improve search engine crawling and indexing.
Our Myrtle Beach local SEO services meet all the highest standards in technical SEO. At Thrive, we ensure your site loads fast and has well-structured data optimized for search engine algorithms. Our team monitors the quality of your internal and external links and guarantees 100 percent working links to maintain a high site authority.
Get Your FREE Instant SEO Audit Report Now!
Free Instant SEO Audit Report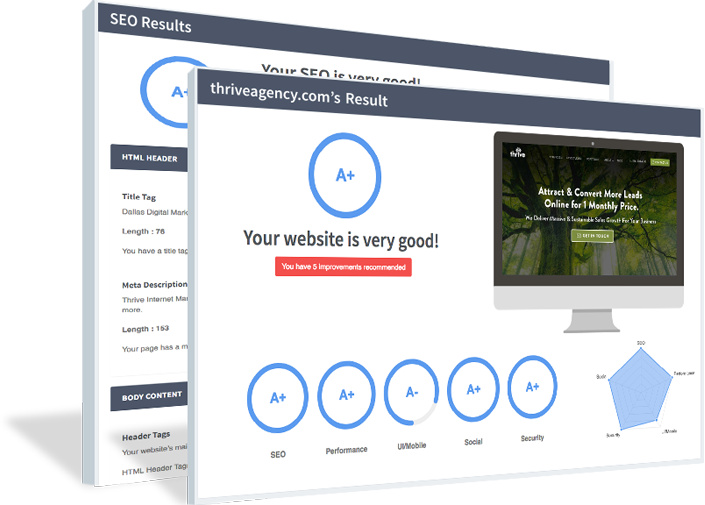 Why Choose Thrive As Your Myrtle Beach Local SEO Agency
Attract Local Customers With Sustainable SEO Strategies
Today it isn't enough to work with just any digital marketing firm; you want to ensure that you partner with a company that will not only take the time to listen about your business' goals and message but also helps to drive desired results so that your business sees the greatest return on marketing investment. Not all digital marketing agencies get this right. Here are some reasons why we are different:
Meet Your Team
Say Hello to all the Thrivers!
Our extensive digital marketing and web design expertise is the fuel to our exceptional Myrtle Beach local SEO services. Thrive provides successful local SEO strategies through a well-rounded approach and constant optimization. We commit to improving your local visibility through organic and paid strategies focused on driving up conversions.
Trust that our Myrtle Beach local SEO agency continually strives to deliver the best results and share in our clients' success.
Here are some more reasons you should partner with Thrive's local SEO company in Myrtle Beach:
We Build Relationships
Thrive's success is built on the strong relationships we've formed over the years. We've turned single-location businesses into multi-location businesses, believing that our clients are our long-term partners. We are committed to delivering 100 percent customer satisfaction in all our Myrtle Beach local SEO services.
We Are Punctual
Our Myrtle Beach local SEO agency commits to a mutually agreed-upon timeline and sticks to it. We give the utmost importance to your time and we strive to deliver ahead of deadlines. Our team practices timeliness in our work and extends this value to everything we do.
Digital Marketing Expertise
At Thrive, you get a multi-layer strategy to grow your business. We approach your Myrtle Beach local search engine optimization strategy from a holistic digital marketing standpoint. Our Myrtle Beach local SEO experts complement your social media and pay-per-click (PPC) strategies to improve your overall online presence in your area.
We Are Data-driven
Our local SEO company in Myrtle Beach has superior analytics and tracking methods to ensure your campaigns are optimized for the best performance. We track your organic and paid strategies to have a clear picture of where improvements can be made. Our team places maximum emphasis on return on investment (ROI) as our goal in all our local SEO services.
Results and Reports
Our Myrtle Beach local SEO agency will never overstate our impact and instead let our results speak for itself. You can count on our team to provide accurate progress updates and reports regularly. We commit to total transparency, and we give you access to your campaign data through a secure online portal.
Dedicated Specialists
We understand that you're taking a chance on us and we make it count. We assign you a dedicated local SEO specialist who takes the time to understand your needs and goals to translate it into a winning SEO strategy. You can reach us anytime for any explanations and requests.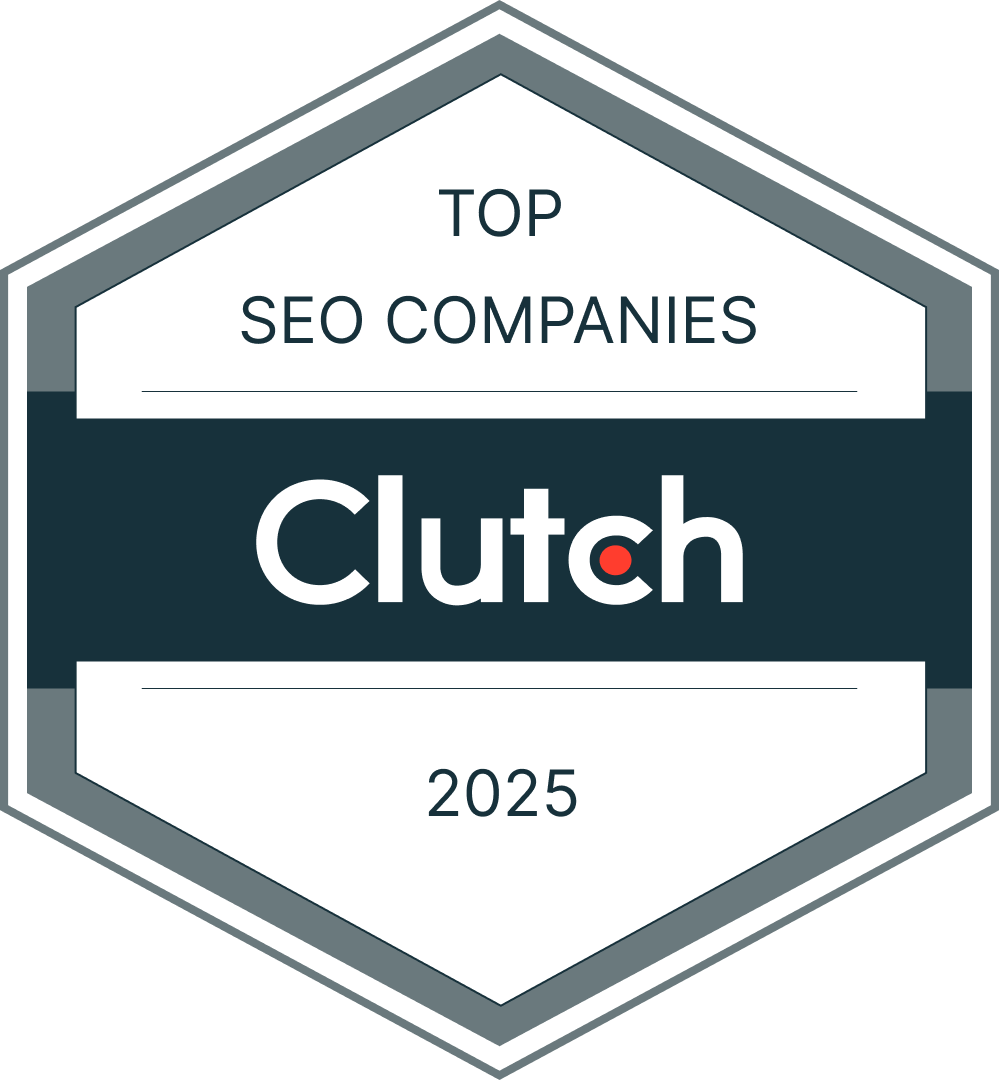 Thrive Named 2023 Top Local SEO Company in Myrtle Beach by Clutch
Clutch, a leading B2B market research and reviews company, named Thrive a 2023 top agency in Myrtle Beach in the following categories:
Digital Marketing Agency
SEO Agency
PPC Agency
Social Media Agency
Web Design Agency
Agencies are chosen for this distinction based off of several factors, including overall market presence and, most importantly, client feedback. Thrive has a 5.0 rating on Clutch. Check out the reviews.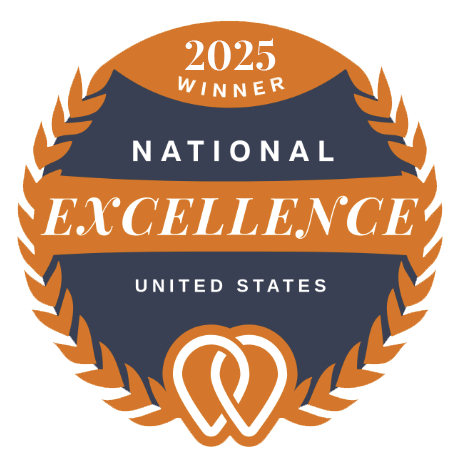 Thrive Named 2023 National Excellence Award Winner in Myrtle Beach by UpCity
UpCity is an online marketplace that helps businesses find B2B service providers they can trust. UpCity's National Excellence Award winners are selected based on the UpCity Recommendability Rating, a proprietary algorithm that measures a provider's credibility, recommendability, and reputation based on digital signals.
"The strength of our marketplace is built on the credibility of truly excellent providers like Thrive Internet Marketing," said Dan Olson, CEO of UpCity. "We are pleased to honor Thrive with a National Excellence Award in Myrtle Beach." 
Thrive has a 5.0 rating on UpCity. Check out the reviews.