FARGO
SEO COMPANY
Boost Your Online Visibility and Sales
With Our Trusted Optimization Team




Thrive is a digital marketing agency and leading Fargo SEO agency providing innovative Fargo search engine optimization services to businesses of all sizes.



Through proven SEO strategies and a seasoned team of Fargo SEO experts, Thrive has enabled over a thousand clients to increase their brand awareness online and grow their business.
Fargo is the economic, cultural and educational center in the eastern North Dakota region. It has a population size of 124,662 and is home to historical landmarks, art museums, parks and breweries. Among the most popular tourist destinations, especially for baseball fans, is the Roger Maris Museum. The city also offers various adventure, culinary and cultural attractions.
The city is the urban hub and economic growth engine in North Dakota. It is one of the most rapidly-growing cities in the state. Fargo's economy has become more diverse due to the medical, technology, and manufacturing industries' growth.
Fargo has become a center for startup activities and technological innovation. PayPal recognizes Fargo as the fastest-growing hotspot for small online businesses. Whether you're a startup or an established company, you'll want to stand out from the rest. Fargo SEO agency can help you rank first in online searches, so your customers find you before finding your competitors.



Our Fargo SEO
Clients Get Results
"The results speak for themselves"
"Thrive goes above and beyond"
But Don't Take
Our Word For It

Marci Wiersma
Broker - About Roatan Real Estate
"They do everything they say...no BS"
"Thrive is a much-needed blessing and exceeded our expectations in every way. They are honest, straightforward, they take care of ALL your needs quickly, they are reliable, you can count on them and most of all, they do everything they say they will do, no BS."

Whitney Wells Lewis
Practice Manager - PARC Urology
"These guys are incredible"
"These guys are incredible. They've helped us to grow our business and now the biggest problem we seem to come across is having too much business - which is the ideal problem to have. We are right where we wanted to be and Thrive made that possible. Thanks guys!"

Chad Montgomery
CEO - Accurate Leak and Line
"Unrivaled customer support"
"Working with the Thrive team has been a most pleasant experience! Their dedication and passion for what they do is exemplified by their unrivaled customer support and attentiveness to the specific needs of our business. We look forward to a long-lasting and prosperous relationship!"
Ready to Grow Your Business With
Fargo SEO Services?
Click the button below for a free proposal
Get Your FREE Instant SEO Audit Report Now!
Free Instant SEO Audit Report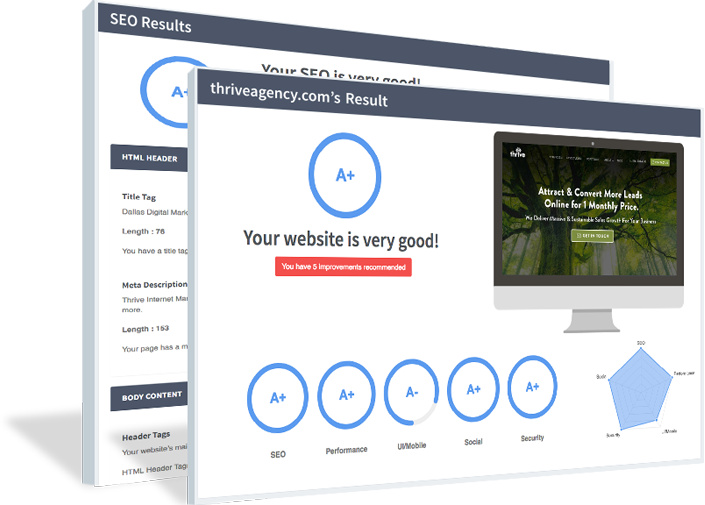 Why Choose Thrive As Your Fargo SEO Agency
Our Team of Search Experts Make Sure Your Website Ranks Ahead of Competitors

Today it isn't enough to work with just any digital marketing firm; you want to ensure that you partner with a company that will not only take the time to listen about your business' goals and message but also helps to drive desired results so that your business sees the greatest return on marketing investment. Not all digital marketing agencies get this right. Here are some reasons why we are different:
Meet Your Team
Say Hello to all the Thrivers!
Companies today are amplifying their online marketing efforts, and so should you. Trust only the experts to elevate your brand and improve your online presence. Thrive's Fargo SEO agency has the experience and expertise to drive your website to the top of search engine results pages. We'll give you the custom Fargo search engine optimization services your business needs.
We Care for Your Business
We make sure business is prioritized above all else. We have a client-focused approach and we make sure our clients are satisfied with our services. We study your business and understand your business needs to create a customized SEO strategy that drives your desired results.
Clear Results
We make sure our clients understand what we are doing and show them detailed reports that they can easily understand. We're always happy to offer our clients that we have maximized their market spend. We don't hide behind technical talk that confuses our clients. We always aim to be as transparent as possible.
Up-to-Date Reporting
We grant our clients access to information on our Fargo search engine optimization efforts so they're never left in the dark. Our clients are made aware of how their website is performing to make critical business decisions. Clients can expect updates on Google Analytics, keyword rankings, monthly breakdowns and more.
Business Done Right
Our clients' trust is extremely important to us. We always do business the right way. We study the industry and determine what services your business can benefit from and strive to maximize your market spend. We won't offer services that your company does not need.
SEO Experts
Thrive has the experience, expertise and technology to develop and successfully implement Fargo search engine optimization solutions for your business. You can expect nothing less than the most effective custom solutions to address your business needs. You can rest assured that your business is being taken care of by industry experts.
Timeliness
In online marketing and sales, time is always of the essence. As such, we strive to recommend the most effective and efficient SEO solutions. We also set realistic timelines and work hard to deliver quality output right on schedule. You won't have to worry about any delays.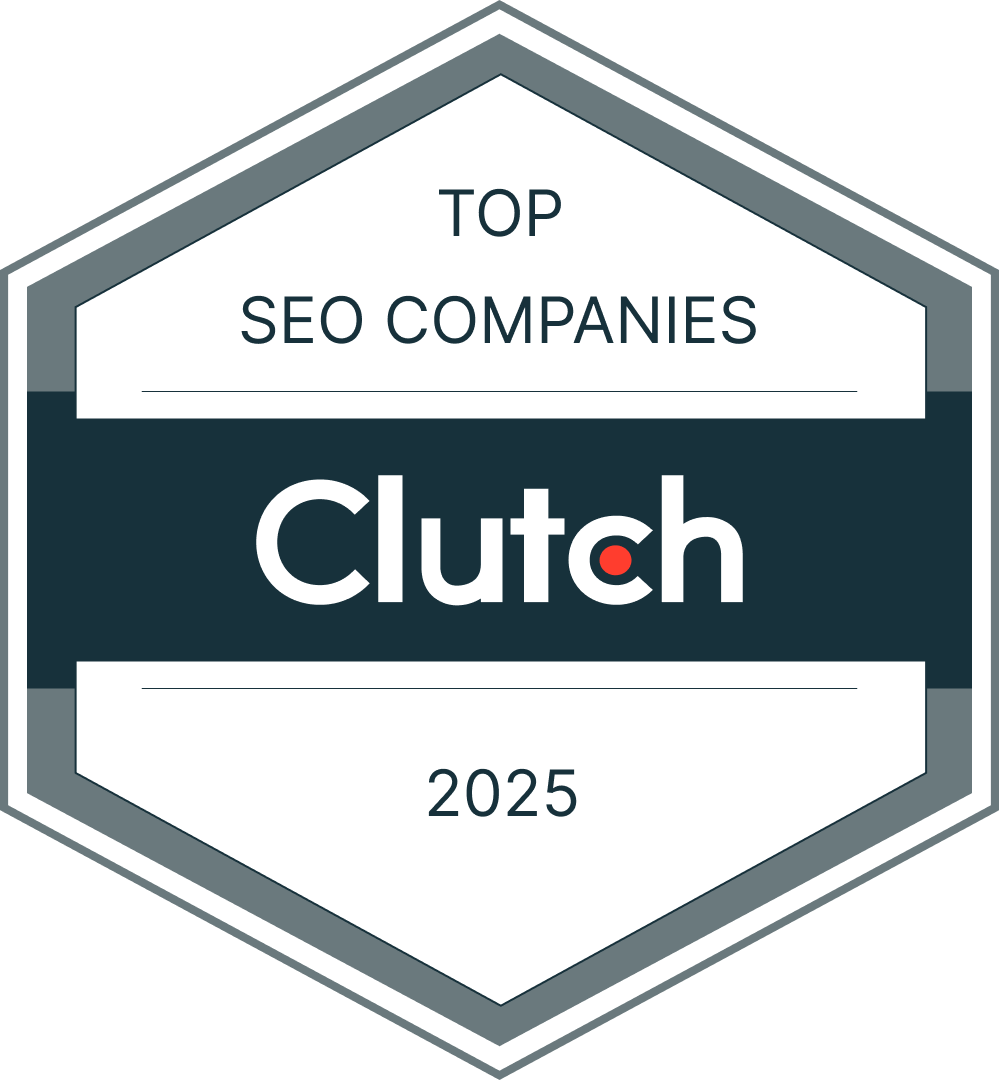 Thrive Named 2023 Top SEO Company in Fargo by Clutch
Clutch, a leading B2B market research and reviews company, named Thrive a 2023 top agency in Fargo in the following categories:
Digital Marketing Agency
SEO Agency
PPC Agency
Social Media Agency
Web Design Agency
Agencies are chosen for this distinction based off of several factors, including overall market presence and, most importantly, client feedback. Thrive has a 5.0 rating on Clutch. Check out the reviews.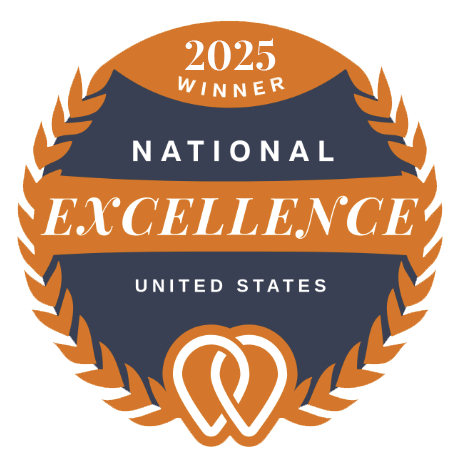 Thrive Named 2023 National Excellence Award Winner in Fargo by UpCity
UpCity is an online marketplace that helps businesses find B2B service providers they can trust. UpCity's National Excellence Award winners are selected based on the UpCity Recommendability Rating, a proprietary algorithm that measures a provider's credibility, recommendability, and reputation based on digital signals.
"The strength of our marketplace is built on the credibility of truly excellent providers like Thrive Internet Marketing," said Dan Olson, CEO of UpCity. "We are pleased to honor Thrive with a National Excellence Award in Fargo." 
Thrive has a 5.0 rating on UpCity. Check out the reviews.