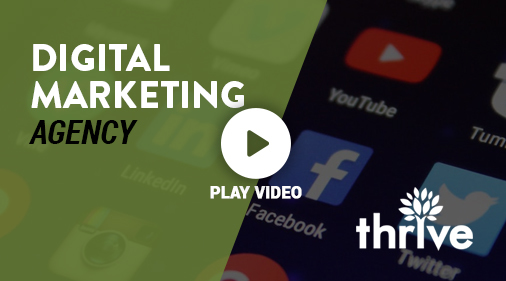 Traditional learning environments pose limitations and obstacles to many individuals and organizations. Today, more people depend on the internet and technology to carry out their daily tasks. These include acquiring new skills for employment, engaging with colleagues or expanding their knowledge and expertise about a specific subject.
The advantages of online learning are vast and vary across all platforms and audiences. With the consumers' changing needs and demands for online education, numerous institutions and organizations have now adopted eLearning digital marketing. However, like other innovations, the eLearning industry also comes with major issues.
The Biggest Challenges that eLearning Professionals Face
Unrealistic deadlines and small budgets are some of the challenges that eLearning professionals deal with on a daily basis. Whether your audience consists of college students or corporate executives, various roadblocks can prevent your target learners from absorbing the key aspects of your eLearning courses. These include:
Lack of learners' motivation
Adaptability struggle
Computer illiteracy
Time management
Technical issues
Common distractions (i.e., social media, lack of focus, etc.)
Among others
With the lack of student-interaction, dry and dull subject matters are the bane of every eLearning professional. Most people struggle to stay engaged and complete their online courses. For this reason, the self-paced eLearning market expects a 6.1 percent decline in its total revenue by 2021.
Aside from capturing student attention, online course providers also face stiff competition. Today, many organizations offer free online courses. This makes it even more difficult for professionals to acquire the right customers and grow their business.
Capture the Right Audience and Build Engagement through eLearning Digital Marketing
Technological developments and emergency circumstances have necessitated the virtual delivery of vast numbers of courses. With the big shift towards eLearning, it is imperative that you reevaluate your search engine optimization (SEO) strategies to boost your online presence. Our eLearning digital marketing experts are here to help.
Thrive Internet Marketing Agency is a reputable digital marketing agency for eLearning in the United States. We can help you stay ahead of your competition and increase your customer acquisition.



eLearning Digital Marketing Services
Stay Relevant in a Fast-Changing, Internet-Driven World
Thrive provides integrated online marketing solutions to help you build brand awareness and adapt your campaign to the changing industry demands. Schedule a call with us now and let's get your campaign started.

Promote your online courses to the right people with Thrive's custom SEO services. We perform extensive industry analyses and keyword research, conduct on-page and off-page optimization and optimize your site performance. These practices allow us to increase your site traffic and boost your online engagement.

Our eLearning digital marketing experts build and design websites that make eLearning more immersive and personalized. We simplify form fields, eliminate visual clutter and simplify your site navigation. More importantly, we ensure all information published on your site is accurate.

Capture and engage with the majority of your target audience through social media management. At Thrive, we host live eLearning events, leverage polls and social media groups, post daily tips and useful articles and engage with your followers. Doing so allows us to promote your eLearning services and build your online reputation.
Stay at the top of search results and gain qualified leads with our eLearning digital marketing services. Thrive's PPC marketing solutions are designed to promote your online courses to your target audience at the right time using the right platforms. We implement niche-specific PPC advertising campaigns to increase your conversions.

Let us help you establish your organization as an industry leader. We keep track of your company's online activities, provide review response services and interact with your online followers and target learners. These practices allow us to enhance your business' digital presence and provide a positive online experience.

Our eLearning digital marketing company is committed to your success. We cover all your online needs from social media marketing and SEO to PPC management and web design and development. Trust us to give our 101 percent commitment and focus to your campaign from start to finish.

Drum up your eLearning business with the right video marketing strategy. We create visual content for a variety of platforms and audiences, including landing pages, YouTube promotional videos and weekly series posts. Let us help you strengthen your eLearning marketing strategy today.

Offer value-added eLearning content to your readers through eLearning digital marketing. Our content specialists create eBooks, guides and other forms of content to establish your online authority. Tell us your blog ideas, and we will leverage our resources and expertise to create comprehensive content for your website.

Expand your email list and reach out to a broader audience scope with the help of Thrive. Our email marketing services include targeted email campaigns, detailed reporting and access to Google Analytics reports. We create custom email solutions that reflect your brand identity and voice.
Why Choose Thrive as Your eLearning Digital Marketing Company
Offer Accessible, Efficient and Flexible Training Methods to Your Target Audience
The eLearning industry provides a cost-effective platform for educational success and professional development. It minimizes expenses related to rentals, travel and equipment. As the industry continues to gain traction, organizations must invest in eLearning digital marketing services to stay ahead of the curve.
Partner with Thrive and help your target audience excel in their roles and endeavors through eLearning. Since 2005, we've been helping small to large businesses and organizations promote their services across online platforms. Tell us your goals, and we will work closely with you to achieve them.
Call us now and gain the following advantages (and so much more):
Established Digital Presence
Thrive is a certified Google Partner. We deliver results-driven marketing strategies that maximize every dollar of your budget. Start your online marketing campaign with us and take advantage of unlimited access to Google beta features, the latest industry trends and updates and Google-certified professionals.
Training and Support
We offer 24/7 customer support to all our clients. Aside from regular meetings and consultations, we also provide detailed reports to keep you informed of your campaign progress. Our digital marketing agency for eLearning also offers online seminars, forums and training courses to help expand your knowledge of the online marketing industry.
eLearning Digital Marketing Experts
Our online marketing specialists boast years of industry experience and expertise. We work hand in hand to identify and capture your target audience, create your brand image and establish your organization's thought leadership. Schedule a consultation with one of our specialists today to find out how we can help you.
Flexible Online Solutions
At Thrive, we provide custom digital marketing services tailored to your needs and requirements. In addition, we set a flexible budget based on your business objectives. In this way, we help you achieve measurable results at the lowest possible cost.
---
Get My
FREE Digital Marketing Proposal