DENVER
PPC AGENCY
Focus On Your Core Business
And Bring Positive ROI



Thrive Internet Marketing Agency is a PPC company in Denver dedicated to maximizing your conversions with minimum investment. Partner with us today and you can double your conversion rate!



Generate Leads And Grow Your Business
With an unemployment rate of less than three percent, Denver, Colorado attracts many job seekers and business owners alike. The city has been identified as a land of opportunity for business owners, startups and investors and consequently,  the demand for real estate has increased. With Denver's real estate sector such a booming industry, property brokers can generate higher cash flow and return on investment. 
Aside from a strong job market, Denver is also known for its outdoor entertainment opportunities. Popular tourist attractions, such as the Denver Botanic Gardens, Rocky Mountain National Park and Denver Zoo, drive high revenue for the city. 
Denver's rich economy and top-rated attractions open doors of opportunities for businesses to expand their market and create an impact in their respective industries. Leverage your resources to ensure your business' success in this affluent market --partner with Thrive! 
We Create More Than Just Marketing For Business
As a full-service PPC agency in Denver, we can help you go from no sales to scaling up rapidly with organized and well-optimized pay-per-click marketing and digital marketing solutions.
At Thrive, we analyze the latest algorithm updates and utilize the latest tools to achieve our ultimate goals: brand awareness, leads generation and sales conversion. We keep up with the evolutionary nature of digital marketing to deliver targeted traffic to your landing pages and generate a higher return on investment at a low cost.

Our Denver PPC
Clients Get Results
"The results speak for themselves"
"Thrive goes above and beyond"
But Don't Take
Our Word For It

Marci Wiersma
Broker - About Roatan Real Estate
"They do everything they say...no BS"
"Thrive is a much-needed blessing and exceeded our expectations in every way. They are honest, straightforward, they take care of ALL your needs quickly, they are reliable, you can count on them and most of all, they do everything they say they will do, no BS."

Whitney Wells Lewis
Practice Manager - PARC Urology
"These guys are incredible"
"These guys are incredible. They've helped us to grow our business and now the biggest problem we seem to come across is having too much business - which is the ideal problem to have. We are right where we wanted to be and Thrive made that possible. Thanks guys!"

Chad Montgomery
CEO - Accurate Leak and Line
"Unrivaled customer support"
"Working with the Thrive team has been a most pleasant experience! Their dedication and passion for what they do is exemplified by their unrivaled customer support and attentiveness to the specific needs of our business. We look forward to a long-lasting and prosperous relationship!"
Ready to Grow Your Business With
Denver PPC Services?
Click the button below for a free proposal
Why Choose Thrive As Your Denver PPC Company
We Can Help You Reach Your Target Market And Improve Your Results
Today it isn't enough to work with just any digital marketing firm; you want to ensure that you partner with a company that will not only take the time to listen about your business' goals and message but also helps to drive desired results so that your business sees the greatest return on marketing investment. Not all digital marketing agencies get this right. Here are some reasons why we are different:
Meet Your Team
Say Hello to all the Thrivers!
Pay-per-click management and other digital solutions play a crucial role in your company's online success. You may have a strong value proposition, but without the ability to market your brand online, you are losing a great opportunity to establish your brand authority and be recognized by a broader market.
Stay ahead of the curve by investing in proven pay-per-click marketing strategies, such as Facebook Ads and Google Ads management. 
At Thrive, our Denver PPC experts perform a market analysis to understand your customers' online behavior and create digital marketing campaigns tailored to your needs. As a customer-centric PPC agency in Denver, we are committed to helping you launch PPC campaigns that resonate with your target market.
Here's what we bring to the table:
Google-Certified Professionals
Thrive is composed of Google-certified PPC managers who have the necessary technical knowledge and years of experience to bring your campaign to success. We invest in training, education and conferences in order to keep growing and adapt to the changing industry demands.
Long-term Growth
As your digital marketing partners, we are committed to your business' long-term online success rather than short-term profit. We conduct A/B testing on all your campaigns to improve your conversions and find out the unique selling points of your business.
Transparency
At Thrive, we keep our clients fully informed of all the campaign activities and progress. Choosing Thrive as your Denver PPC company gives you full administrative ownership of your accounts and 24/7 access to comprehensive reports. In this way, we can ensure every key metric that matters to your success is readily available whenever you need it.
User-Centric Digital Strategies
With a clear understanding of your goals and the search intent of your target market, we are able to create user-centric PPC and digital marketing campaigns that provide the best service and user experience to your audience.
Advanced Tools & Resources
Our Denver PPC experts integrate Google Ads, Bing Ads and Facebook Ads Manager with third-party tools for advanced, targeted campaign management. We invest in the latest PPC tools to streamline your Google Ads management and PPC optimization.
Deep Knowledge Base
Our seasoned pay-per-click management specialists have years of expertise in setting up PPC campaigns and analytics, phone tracking, designing landing pages, copywriting, A/B testing and more. Expect us to bring our knowledge of the multiple PPC platforms and optimization techniques to the table when you collaborate with us.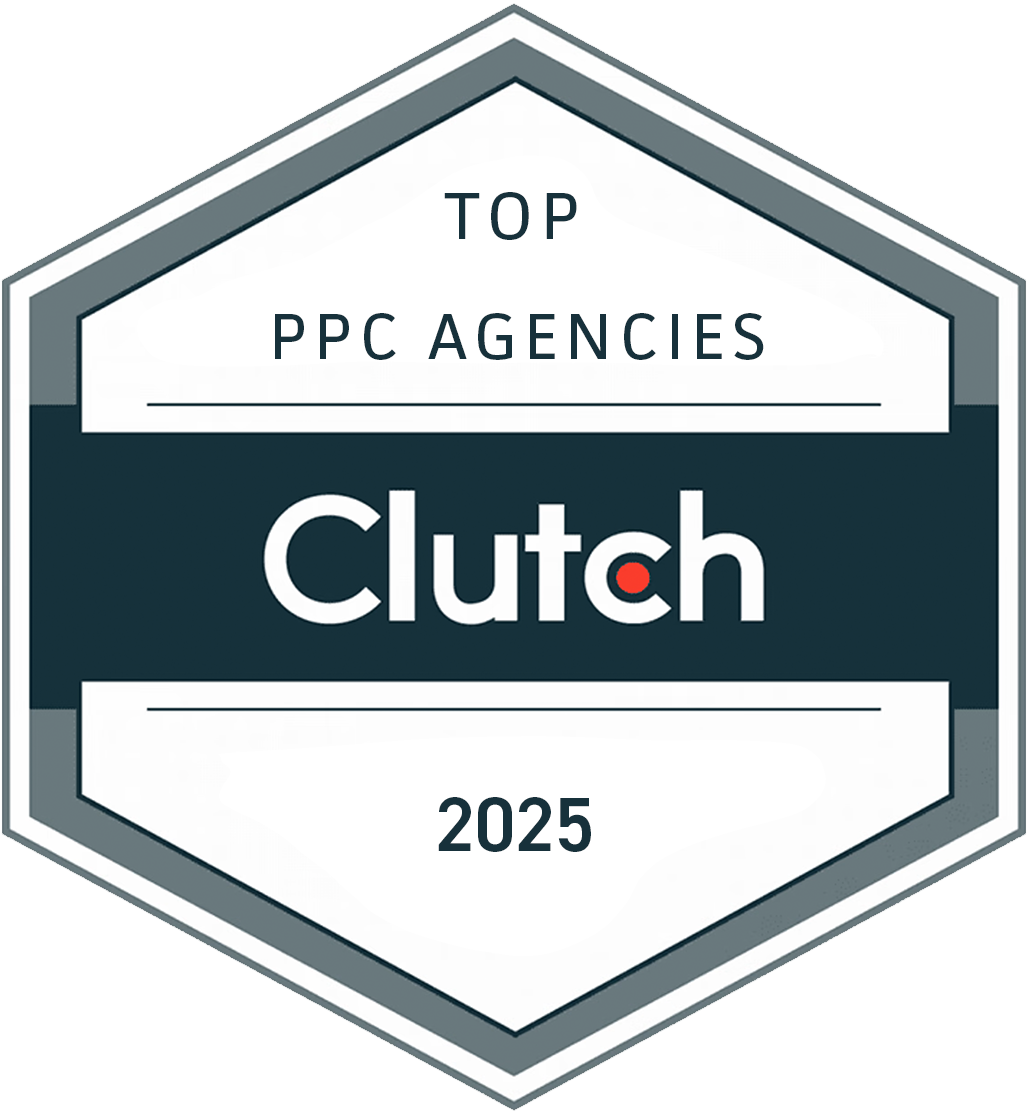 Thrive Named 2023 Top PPC Agency in Denver by TopDevelopers
Clutch, a leading B2B market research and reviews company, named Thrive a 2023 top agency in Denver in the following categories:
Digital Marketing Agency
SEO Agency
PPC Agency
Social Media Agency
Web Design Agency
Agencies are chosen for this distinction based off of several factors, including overall market presence and, most importantly, client feedback. Thrive has a 5.0 rating on Clutch. Check out the reviews.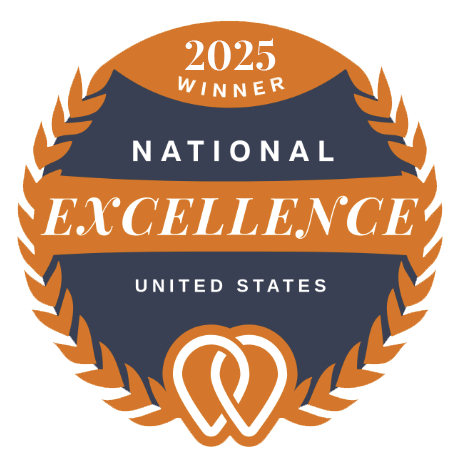 Thrive Named 2023 National Excellence Award Winner in Denver by UpCity
UpCity is an online marketplace that helps businesses find B2B service providers they can trust. UpCity's National Excellence Award winners are selected based on the UpCity Recommendability Rating, a proprietary algorithm that measures a provider's credibility, recommendability, and reputation based on digital signals.
"The strength of our marketplace is built on the credibility of truly excellent providers like Thrive Internet Marketing," said Dan Olson, CEO of UpCity. "We are pleased to honor Thrive with a National Excellence Award in Denver." 
Thrive has a 5.0 rating on UpCity. Check out the reviews.


Thrive Internet Marketing Agency
(720) 573-2770
1400 16th St
16 Market Square
Ste 400
Denver
,
CO
80202