COVENTRY
SEO COMPANY
Achieve Your Desired Results Through
Our Custom, Data-Driven Solutions



Thrive is an end-to-end digital marketing agency specializing in search engine optimisation (SEO) for companies in Coventry, United Kingdom.



Steeped in history, Coventry has managed to preserve parts of its heritage and legacy. There's the Coventry Transport Museum reminding residents and visitors about the city's heyday as a manufacturing hub. Then there's the Coventry Cathedral proudly displaying the ruins of St Michael's Cathedral after being destroyed by bombs during the Second World War.
As Coventry remembers its glorious past, it does not also lose sight of how it got here and where it's going in the future. The city's chamber of commerce, for instance, supports local businesses while planning to catapult them to the national level. But just launching a new business or relaunching an old one won't suffice.
With Coventry enjoyin greater growth nowadays, brands and businesses need to optimise their online presence to reach their target market. They must outrank the competition and show up first in local search results. If you're looking for a local SEO Coventry team to help you achieve this, you can count on Thrive to be there.
Thrive Internet Marketing Agency is an SEO Coventry firm offering custom, data-driven strategies for clients across the city. With decades of experience in the digital realm, we assist clients in bolstering their search engine visibility and rankings, leading to improved conversion and increased sales and revenue.
Our SEO services Coventry cover on-page optimisation, local SEO, link building and technical SEO, among others. We also deploy holistic solutions that span other internet marketing channels and strategies, from pay-per-click (PPC) and social media marketing to content creation and web design.



Our Coventry SEO
Clients Get Results
"The results speak for themselves"
"Thrive goes above and beyond"
But Don't Take
Our Word For It

Whitney Wells Lewis
Practice Manager - PARC Urology
"These guys are incredible"
"These guys are incredible. They've helped us to grow our business and now the biggest problem we seem to come across is having too much business - which is the ideal problem to have. We are right where we wanted to be and Thrive made that possible. Thanks guys!"

Chad Montgomery
CEO - Accurate Leak and Line
"Unrivaled customer support"
"Working with the Thrive team has been a most pleasant experience! Their dedication and passion for what they do is exemplified by their unrivaled customer support and attentiveness to the specific needs of our business. We look forward to a long-lasting and prosperous relationship!"
Ready to Grow Your Business With
Coventry SEO Services?
Click the button below for a free proposal
Decades of Digital Experience That Support Brand Growth
Keyword Research & Strategy
Thrive's Coventry SEO company knows that the most relevant keywords can bolster your visibility across the web. Our team performs thorough keyword research and comes up with a strategy for your online presence. We create a list of terms to optimise your content, rank it high in search results and compel readers to convert.
Let our Coventry SEO experts help build high-quality backlinks for your brand. We tap our network of reputable sites to enhance your equity, allowing you to expand your reach. These efforts are matched by excellent content development, adding value to your target audience.
Part of our SEO services Coventry is crafting well-optimised content for your campaigns and strategies. We ensure your blog posts, web page copy, email copy and more speak to the needs of your prospects. Our editorial team produces content that amplifies brand awareness, converts browsers into buyers and improves customer loyalty.
On-Page SEO
Our SEO Coventry team of strategists and specialists conducts site audits, content analysis and strategy development to drive better search performance. We see to it that critical web page elements are working well and contributing to your rankings. This is made possible by our data-driven approach, which leverages insights gained from collected audience-related information.
Entrust your local SEO Coventry efforts to our experienced optimisation professionals. We take care of the whole process – from setting up your profile on online directories to targeting local search terms – so you can focus on operations. In addition, we create citations for your business on authority sites.
Work with our SEO agency Coventry experts in making your site compliant with web guidelines. This allows you to put your time and money into a strategy that prevents you from getting penalized by Google. Our services include site auditing, error fixing and sustainable optimisation.
Build and position your eCommerce website in front of your prospects with support from our Coventry SEO experts. We combine organic and PPC solutions to get you on top of Google. Our holistic campaigns help you garner people's attention and generate revenue for your online brand.
Cultivate brand presence and following on Amazon with assistance from our SEO agency Coventry strategists. Our team employs store and product page optimisation to elevate your position in the online marketplace's search results. We also provide pricing scheme strategies and accelerated campaigns to ramp up your sales.
Leverage the skills of our SEO company Coventry in improving the online visibility of your franchise or multi-location business. We deliver enterprise-level services that cater to various requirements, from brand identity and messaging consistency to custom location marketing. We also develop a unified strategy for corporate campaigns to manifest desired results at the local level.
Get Your FREE Instant SEO Audit Report Now!
Free Instant SEO Audit Report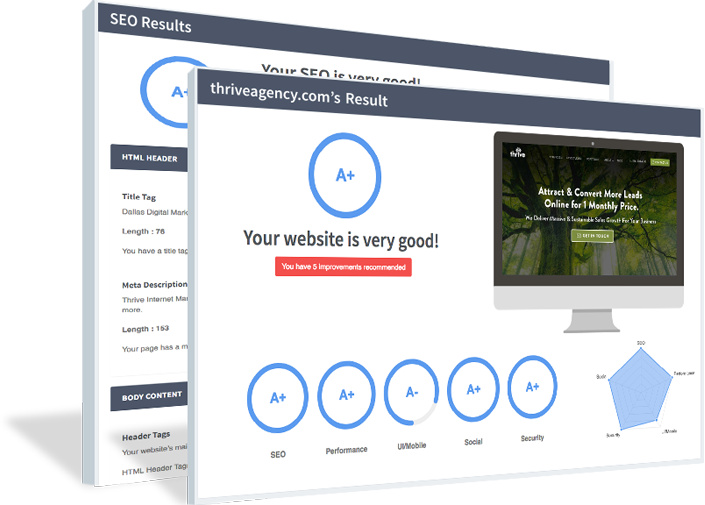 Why Choose Thrive As Your Coventry SEO Agency
Integrated Services for a Robust Online Presence
Today it isn't enough to work with just any digital marketing firm; you want to ensure that you partner with a company that will not only take the time to listen about your business' goals and message but also helps to drive desired results so that your business sees the greatest return on marketing investment. Not all digital marketing agencies get this right. Here are some reasons why we are different:
Meet Your Team
Say Hello to all the Thrivers!
Since 2005, Thrive has been providing online optimisation solutions to businesses of all shapes and sizes. Our SEO company Coventry experts ensure we deliver high-quality services to our clients in the area.
We leverage integrated SEO services Coventry enterprises can adopt to their respective markets. Our complete offerings include social media marketing, PPC and web design.
As your trusted professionals, we create a robust online presence for your company. And these are the values that drive us to give you only the best:
Client-First Approach
Thrive's SEO Coventry team strives to cultivate a relationship with our clients. We take the time to understand your pain points and create a strategy that speaks to your needs. Our SEO agency Coventry works hard to provide value each time you interact with our experts.
Industry Experts
Our Coventry SEO strategies are backed by decades of industry experience. We learn from each other as much as we do from this ever-evolving landscape. And we see to it that the lessons are translated into results-oriented SEO services Coventry businesses can benefit from.
Data-Driven Solutions
Entrust your growth goals to our SEO company Coventry team. We, in turn, take advantage of data to inform our strategies and decisions. Before proposing a solution, we perform in-depth research of your target audience, competitors and industry.
Holistic Services
Our SEO Coventry agency integrates the right services into your strategy to deliver maximum impact. We also consider multiple channels to promote your brand, product or service. One of our highly preferred solutions is local SEO Coventry, which combines well with online reputation management and social media marketing and involves various platforms.
Cost-Effective Choice
Make our SEO agency Coventry your extended team to ensure you're employing the right optimisation tactics for expansion. This partnership allows you to make affordable and smart choices for your marketing strategy. Our solutions come with reasonable rates and yield optimal results.
Localized Strategies
Let our local SEO Coventry look into the gaps and opportunities in your target market. We employ strategies that enable you to reach as many prospects in any of your business locations. Our team keeps your Coventry SEO efforts aligned with the current needs in your area.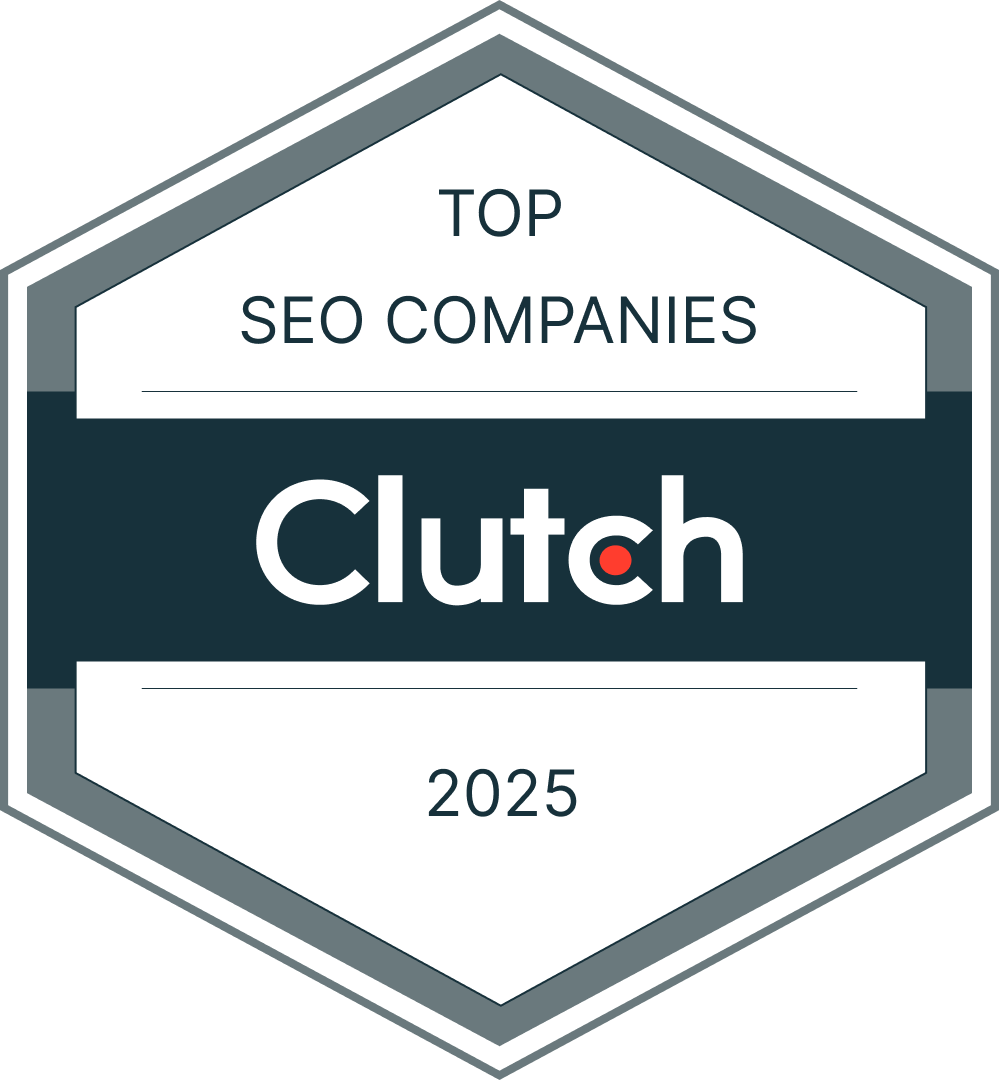 Thrive Named 2023 Top SEO Company in Coventry by Clutch
Clutch, a leading B2B market research and reviews company, named Thrive a 2023 top agency in Coventry in the following categories:
Digital Marketing Agency
SEO Agency
PPC Agency
Social Media Agency
Web Design Agency
Agencies are chosen for this distinction based off of several factors, including overall market presence and, most importantly, client feedback. Thrive has a 5.0 rating on Clutch. Check out the reviews.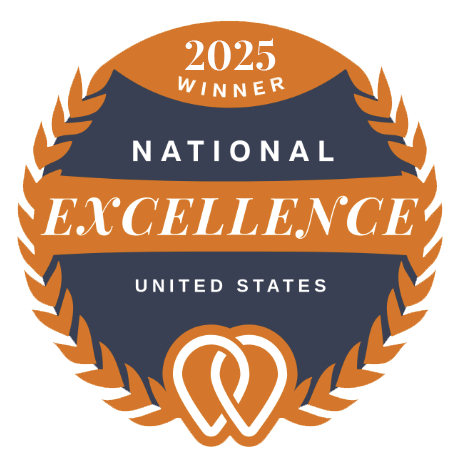 Thrive Named 2023 National Excellence Award Winner in Coventry by UpCity
UpCity is an online marketplace that helps businesses find B2B service providers they can trust. UpCity's National Excellence Award winners are selected based on the UpCity Recommendability Rating, a proprietary algorithm that measures a provider's credibility, recommendability, and reputation based on digital signals.
"The strength of our marketplace is built on the credibility of truly excellent providers like Thrive Internet Marketing," said Dan Olson, CEO of UpCity. "We are pleased to honor Thrive with a National Excellence Award in Coventry." 
Thrive has a 5.0 rating on UpCity. Check out the reviews.