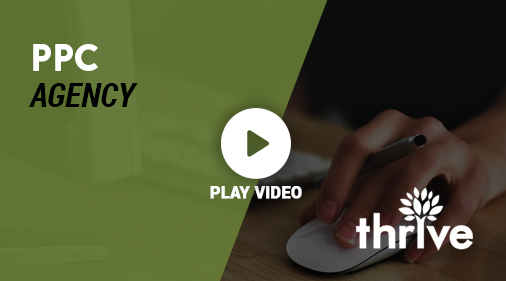 Regional banks, credit unions and other community banks: all these institutions are major competitors of the average community bank. Excluding regional banks and lending companies, there are currently 5,000 community banks in the United States alone. For some community banks, keeping up with the competition is manageable; others struggle without proper guidance.
When community banks, like any business, face fierce competition and factors outside of their control, increasing their clientele becomes more crucial than ever. Bank CEOs need to bring in more deposits and loans to keep the business running while staying within the same level of performance as its competitors.
To do this successfully, a strong digital marketing strategy is essential. Pay-per-click (PPC) marketing, or the method of sponsoring content in search engines, gives smaller businesses like community banks an opportunity to compete on an equal footing. With a well-crafted PPC strategy, community bank owners can see instant positive results from their pay-per-click marketing efforts. Unfortunately, community banks often don't have sufficient staff or the resources to dedicate themselves exclusively to running pay-per-click campaigns.
This is where Thrive can help. Digital marketing agencies like Thrive specialize in PPC strategies that help financial institutions get seen by people who are searching for relevant banking services. Thrive's custom community bank PPC services ensure that community banks win more clients with a small marketing budget and are able to compete with larger institutions. Partner with our PPC agency and let's make your institution the go-to.



Community Bank PPC Services
Extend Brand Recognition to The Right Audience and Win More Clients
With over 15 years of experience in digital marketing including social media, web design and SEO, Thrive's PPC agency can drive your PPC campaigns with great success. We have experienced teams who can deliver effective campaigns that fit your industry and meet your business needs.
Why Choose Thrive As Your Community Bank PPC Company
We Create Tailor-Made Solutions That Work for Your Business
At Thrive, we know that marketing is not a one-size-fits-all solution. We take the time to understand the nature of your industry and your business's history, goals and values to implement the pay-per-click management strategies that fit your specific needs.
---