COLORADO SPRINGS
SEO COMPANY
We Maximize Your Exposure to
Skyrocket Your Revenue



Thrive Internet Marketing Agency is a growth-focused Colorado Springs search engine optimization (SEO) company dedicated to expanding your business. We optimize your website for SEO to generate a steady stream of traffic and qualified leads.



Nature has blessed the city of Colorado Springs with a warm climate and magnificent views. Its citizens enjoy 300 days of sunshine every year and are treated to a festival of colors each season. Trekkers are sure to be blown away by the breathtaking vistas on the summit of Pikes Peak.
The city's charm even inspired "America the Beautiful" in 1893, when Katharine Lee Bates drew inspiration from the views of Pikes Peak. The poem about her experience became the classic anthem Americans know and love today.
There's no shortage of marvelous scenery in and around Colorado Springs, but the city's cultural scene is also bustling with a wealth of museums, theaters and galleries that showcase local talent. Tourists and locals can check out the Colorado Springs Fine Arts Center or the Manitou Art Center around Old Colorado City. Fans of the performing arts can see a show at The Mezzanine theater or a magical musical performance by the Colorado Springs Philharmonic.
Establishing a business in Colorado Springs is one of the best decisions you could make. The city's economy has enjoyed tremendous growth over the years. To fast track your success in this competitive marketplace, you need a reliable marketing partner – one that has built a reputation for running growth-focused campaigns that are optimized for conversions.
Thrive is an award-winning Colorado Springs SEO company that has a proven track record for success. We implement results-driven SEO campaigns that drive traffic and generate qualified leads.

Our Colorado Springs SEO
Clients Get Results
"The results speak for themselves"
"Thrive goes above and beyond"
But Don't Take
Our Word For It

Marci Wiersma
Broker - About Roatan Real Estate
"They do everything they say...no BS"
"Thrive is a much-needed blessing and exceeded our expectations in every way. They are honest, straightforward, they take care of ALL your needs quickly, they are reliable, you can count on them and most of all, they do everything they say they will do, no BS."

Whitney Wells Lewis
Practice Manager - PARC Urology
"These guys are incredible"
"These guys are incredible. They've helped us to grow our business and now the biggest problem we seem to come across is having too much business - which is the ideal problem to have. We are right where we wanted to be and Thrive made that possible. Thanks guys!"

Chad Montgomery
CEO - Accurate Leak and Line
"Unrivaled customer support"
"Working with the Thrive team has been a most pleasant experience! Their dedication and passion for what they do is exemplified by their unrivaled customer support and attentiveness to the specific needs of our business. We look forward to a long-lasting and prosperous relationship!"
Ready to Grow Your Business With
Colorado Springs SEO Services?
Click the button below for a free proposal
Get Your FREE Instant SEO Audit Report Now!
Free Instant SEO Audit Report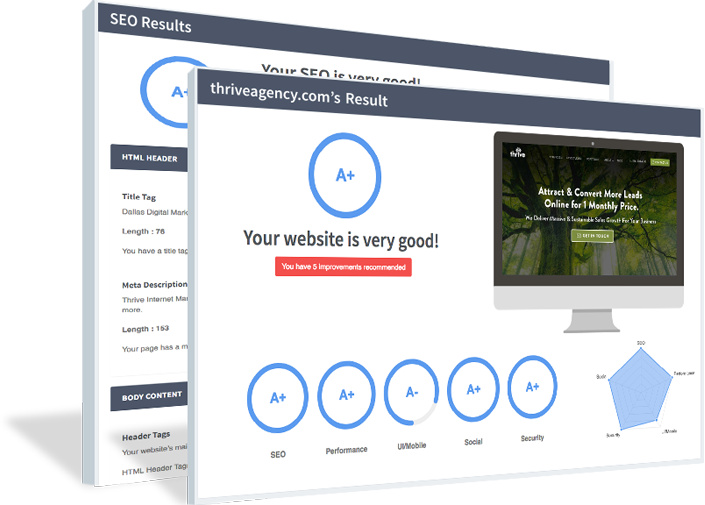 Why Choose Thrive As Your Colorado Springs SEO Agency
We Help You Outrank the Competition and Dominate Rankings
Today it isn't enough to work with just any digital marketing firm; you want to ensure that you partner with a company that will not only take the time to listen about your business' goals and message but also helps to drive desired results so that your business sees the greatest return on marketing investment. Not all digital marketing agencies get this right. Here are some reasons why we are different:
Meet Your Team
Say Hello to all the Thrivers!
In a fast-paced, competitive market, many businesses employ aggressive outbound tactics to gain a competitive edge. While these may generate quick results, organic traffic has a bigger potential for long-term stability. It creates a steady stream of traffic, promoting conversions through discovery and user experience.
Thrive Internet Marketing Agency is a leading Colorado Springs SEO company that creates opportunities through high-performing inbound marketing strategies. Through our holistic approach, we have helped countless businesses reach a wider audience and achieve their goals.
When you partner with our Colorado Springs SEO agency, we will take you to the next level. Here are more reasons why you should choose Thrive:
Results-Driven Marketing
Thrive's Colorado Springs SEO Agency has built a reputation for producing results for our clients. We make it our mission to do whatever it takes to help our clients reach their goals. To do this, we make sure to go above and beyond expectations to provide the best service.
Certified SEO Experts
Thrive invests in the talents of our professional marketers to make sure we do things right. Our Colorado Springs SEO experts are Google-certified to produce the best results. We also have a team of experts in PPC advertising, social media marketing and web design to put you in the best position to succeed.
Award-Winning SEO Company
The professional team behind Thrive has been providing premium services for our clients for years. Our efforts have been recognized by some of the top industry review sites today, including Clutch, UpCity and Design Rush. The recognition we receive as a top Colorado Springs SEO company only motivates us to work harder and serve you better.
Cost-Effective Solutions
You don't have to break the bank to acquire excellent Colorado Springs SEO services. We offer cost-effective solutions that produce results and maximize your ROI. We help you build long-term profitability through productive SEO strategies that perform.
Transparency All the Way
At Thrive, we offer Colorado Springs search engine optimization services with no surprises. Before beginning your SEO campaign, we give you a clear breakdown of costs. We also provide you with transparent reporting on your campaign progress to give you a clear insight into its performance.
Comprehensive SEO Plan
Thrive assesses every aspect of your SEO campaign to ensure its performance exceeds your expectations. Our SEO experts begin with a complete audit of your website to evaluate our strategies. We then optimize those strategies based on the results of our competitor analysis, ensuring top-notch results.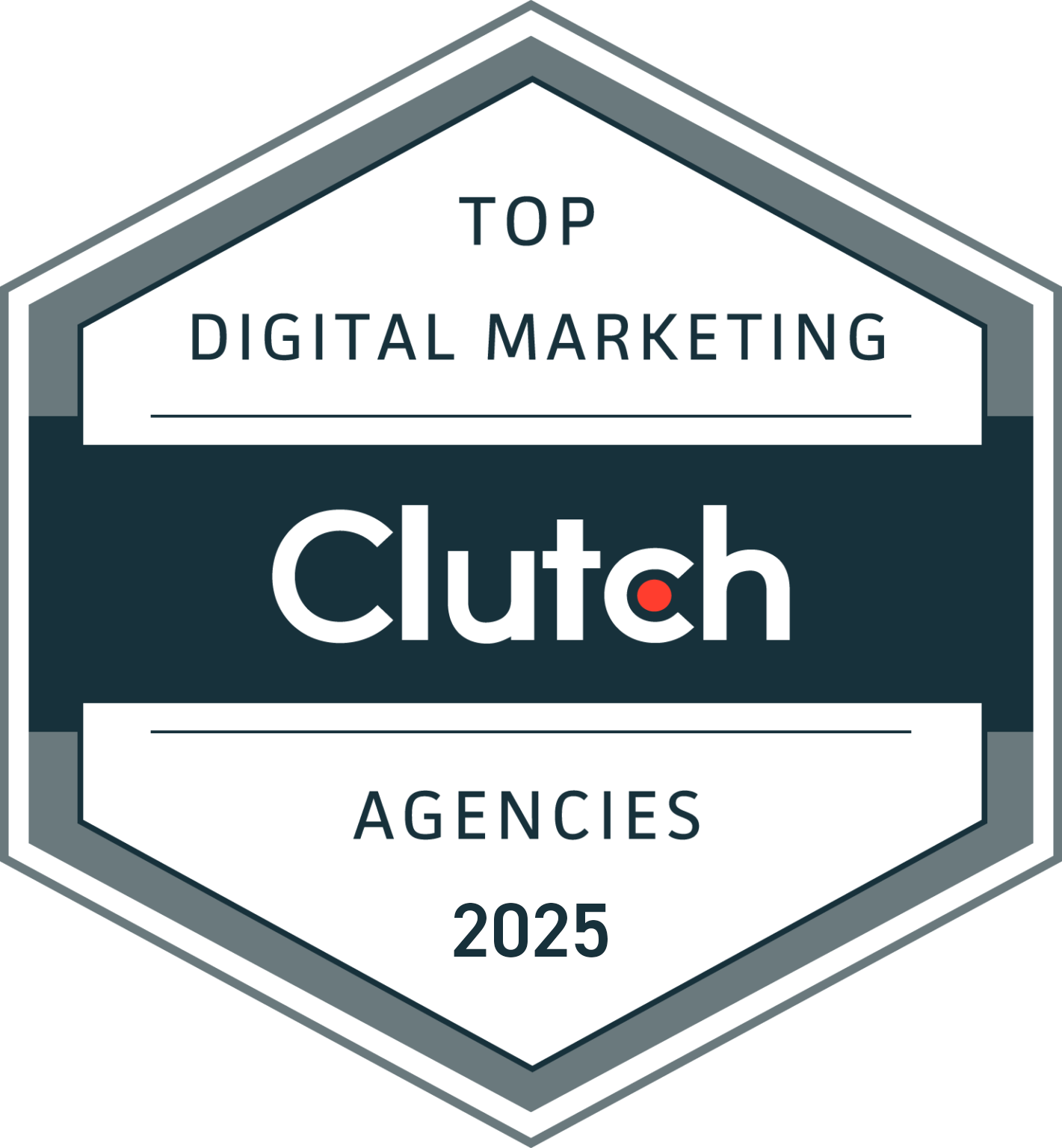 Thrive Named 2023 Top Colorado Springs SEO Company by Clutch
Clutch, a leading B2B market research and reviews company, named Thrive a 2023 top agency in Colorado Springs in the following categories:
Digital Marketing Agency
SEO Agency
PPC Agency
Social Media Agency
Web Design Agency
Agencies are chosen for this distinction based off of several factors, including overall market presence and, most importantly, client feedback. Thrive has a 5.0 rating on Clutch. Check out the reviews.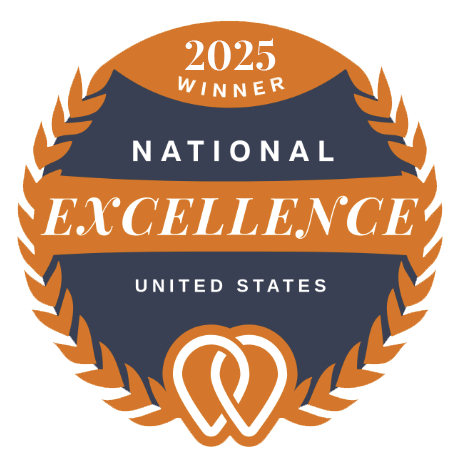 Thrive Named 2023 National Excellence Award Winner in Colorado Springs by UpCity
UpCity is an online marketplace that helps businesses find B2B service providers they can trust. UpCity's National Excellence Award winners are selected based on the UpCity Recommendability Rating, a proprietary algorithm that measures a provider's credibility, recommendability, and reputation based on digital signals.
"The strength of our marketplace is built on the credibility of truly excellent providers like Thrive Internet Marketing," said Dan Olson, CEO of UpCity. "We are pleased to honor Thrive with a National Excellence Award in Colorado Springs." 
Thrive has a 5.0 rating on UpCity. Check out the reviews.