We Are A Chicago SOcial Media Agency
Thrive Internet Marketing Agency is a social media agency based in Chicago that specializes in building social media strategies and campaigns that delight, engage, and interact with existing customers, leads, and diverse audiences.



Our team is experienced in developing effective social media campaigns on such platforms as Facebook, Twitter, LinkedIn, Instagram, Pinterest, and more.




Why Choose Thrive As Your Chicago Social Media Agency
Thrive Internet Marketing Agency is a Social Media Management Company in Chicago specializing in social media organic posts, social media paid ad management, and social brand management.
Whether your company is brand new to social media marketing or if you already have a social presence, our team of experts can help create and build social campaigns that drive traffic, leads, and revenue. We have experience working with businesses of all sizes and industries.
Thrive is a Top Rated Chicago Social Media Agency
Did you know that 71% of Internet users are more likely to make a purchase from a brand that they are following on a social media network site, such as Twitter or Facebook. Additionally, social media sites, such as Facebook, Twitter, LinkedIn, Instagram and Google+ can also dynamically increase brand exposure, awareness, website traffic, and even sales.
The majority of businesses today know that social media marketing is important, but oftentimes aren't sure where to start. If you don't have the expertise or resources on your team to fully manage your brand's social media presence, let us help! We can help you start your accounts from scratch, or review your current presence to find opportunities to boost your performance and get the most of your social media marketing.
At Thrive, we offer the following social media marketing services for your business:
Identification and assessment of target audience - We help you determine who makes up your Chicago area audience, including geographical region and demographics in order to fully understand your buyer persona and help build an effective campaign that appeals to your target audience and ideal buyers.
Regularly scheduled updates as well as news and articles as they happen - One important task of a successful social media marketing strategy is posting and sharing newsworthy content with your audience. The team of social media experts at Thrive will stay up-to-date on news in your industry as it happens and make sure this news reaches your Chicago audience in a compelling way.
Continuous social media monitoring, including recognition and response - We don't just post, share or blast information without tracking its performance; our team of social media experts is constantly monitoring and tracking the results of our social media efforts and assessing the overall performance of the campaign.
Creation of effective marketing strategy and implementation -Once we have properly defined your audience, then we will create an effective social media marketing plan and campaign that reaches your audience.
Sustained research, tracking, and adaptation to online trends and resources - Our digital world moves fast today, and we receive news, updates, and information faster than ever before. Our team of social media experts will adjust and adapt your strategy according to new trends, research, and resources as they emerge, keeping your social media strategy and content fresh.
Encouraging awareness and support within blogging community and forums - One goal behind social media marketing is to delight audiences and customers, and to encourage awareness, support, and interactions within the social media community, including blogging and forums.
Targeting specific keywords, phrases, and topics relevant to your brand - Part of what makes social media marketing successful is relevancy. We make sure that we are posting and sharing content that uses keywords and topics that are relevant to your brand and industry, and your Chicago customer.
Utilization of analytics and data-tracking tools for strategy improvement - A successful social media marketing strategy is one that is adaptable and leaves room for improvement. As our team of social media experts monitors performance by using key data analytics and tracking tools, we will adjust and adapt to trends, new technology, and updates, and even take note of which content performs the best.
Contact us for a free Social Media Analysis
Why Thrive Is The Best Social Media Agency In Chicago
As an experienced, professional, and reputable social media agency in Chicago, we believe in keeping open communication with all of our clients so they have the most up-to-date knowledge and information on our efforts and results.
We do this by providing clear, easy-to-understand, and transparent reporting to all of our clients. This is one of the many reasons why we are different than any other social media marketing agency in Chicago.
Our custom in-depth reporting measures include:
Social media campaign reports that provide you with a full performance overview of how your current social media strategy and/ or campaign is working
A complete summary of all of the social media tasks our team performed in a monthly period and the amount of time we've spent to help monitor your ROI
We offer all of our clients a helpful and an accessible account manager available by email, phone, or video conferencing to respond to any questions, comments or concerns.
We also offer social media consulting services to partner with your team to help them optimize their social campaigns for better performance.
At Thrive, we are truly dedicated and committed to planning, creating, building and implementing an effective social media marketing campaign and strategy that will not only delight your audience and increase brand awareness and recognition but will also boost your marketing ROI.
You want to work with a social media firm in Chicago that is dedicated to your business and goals. Contact the team at Thrive Internet Marketing Agency today.
Our Chicago Social Media and
Digital Marketing
Clients
Get Results
"The results speak for themselves"
664%
increase in organic traffic
360%
increase in online leads
"We now have too much business"
281+
top 5 keyword results
155%
increase in online leads
But Don't Take
Our Word For It

Marci Wiersma
Broker - About Roatan Real Estate
"They do everything they say...no BS"
"Thrive is a much needed blessing and exceeded our expectations in every way. They are honest, straightforward, they take care of ALL your needs quickly, they are reliable, you can count on them and most of all, they do everything they say they will do, no BS."

Whitney Wells Lewis
Practice Manager - PARC Urology
"These guys are incredible"
"These guys are incredible. They've helped us to grow our business and now the biggest problem we seem to come across is having too much business - which is the ideal problem to have. We are right where we wanted to be and Thrive made that possible. Thanks guys!"

Chad Montgomery
CEO - Accurate Leak and Line
"Unrivaled customer support"
"Working with the Thrive team has been a most pleasant experience! Their dedication and passion for what they do is exemplified by their unrivaled customer support and attentiveness to the specific needs of our business. We look forward to a long lasting and prosperous relationship!"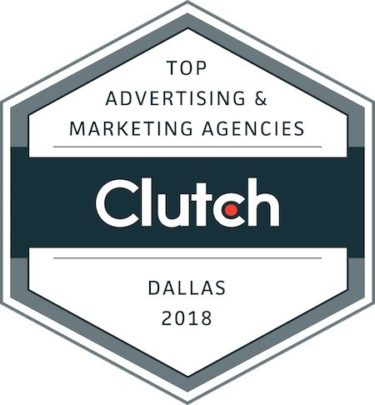 Thrive Named 2018 Top Advertising & Marketing Agency in Chicago by Clutch
Clutch, a leading B2B market research and reviews company, named Thrive a 2018 top agency in the following categories:
Digital Marketing Agency
SEO Agency
PPC Agency
Social Media Agency
Agencies are chosen for this distinction based off of several factors, including overall market presence and, most importantly, client feedback. Thrive has a 5.0 rating on Clutch. Check out the reviews.


Ready to Grow Your Business With
Chicago Social Media Marketing Services?
Click the button below for a free proposal
Why Choose Thrive As Your Chicago Social Media Agency
Today it isn't enough to work with just any social media and digital marketing company; you want to ensure that you partner with a trusted company that will not only take the time to listen about your business' goals and message but also helps to drive desired results so that your business sees the greatest return on marketing investment. Not all digital marketing agencies get this right. Here are some reasons why Thrive is different:
Meet Your Team
Say Hello to all the Thrivers!
You Talk, We Listen
As a Chicago digital marketing agency, our team goes above and beyond to make sure we put our clients' goals first. Then, we work to devise a digital marketing plan that is aligned with those goals. You talk, we listen… and then we make things happen.
We Value Integrity



We believe in respecting our clients and conducting business at the highest level of integrity. We don't sell you something you don't need; rather we make suggestions and recommendations to improve your online visibility.




We go above and beyond to make the biggest difference for our clients.



We Know Digital
Working with a digital marketing company that actually knows social media is crucial, but can also be tough to find. We are proud to say that we know how to deliver the ROI for your social media campaigns.
Outstanding Designs
Our web design team does not believe in using templates; rather, we put our true talent to work to design a unique website for your business that accurately portrays your business' message, boosts credibility, and that also converts.
We Use WordPress
All of our sites are built in WordPress, which is one of the best open source CMS in the world. We choose this because it allows our clients to manage their site content from any device. We will also teach you how for FREE. How many other firms do that?
Code That Works
All of our coding on our clients' websites is done with robust technology and cross-compatibility to ensure that your website loads on any device and in any browser.
We Quantify Our Success



Are you sick and tired of paying a digital marketing firm and not seeing results? Thrive is constantly monitoring visitor tracking and quantifying our performance to determine what is working and what isn't.




We also run monthly reports and send them to our clients so they truly understand what we are doing and how our efforts make a difference.



We Deliver On Time
We always respect our clients' deadlines, so we ensure that we stick to them. We also take the time to communicate regular status updates to our clients so that they are aware of our progress.
Through our expertise in digital marketing and through the power of innovative and creative thinking, Thrive can truly help your business improve and streamline marketing efforts that will drive results, leads, and more sales opportunities.
To speak with a reputable and professional digital marketing expert in Chicago, Illinois, contact the team at Thrive today by calling us for a free quote, or click on our form below to get started. We can't wait to help you!