We Are A Chicago PPC Agency
Google Adwords, Facebook and Paid Ads Management



Thrive Internet Marketing Agency is a PPC Ad management company in Chicago, IL that specializes in PPC Advertising designed to drive conversions, sales, and leads to your Chicago business.




We have a team of PPC Ad experts that are ready to help you save money and drive leads. Learn more about our services below!




Our Chicago Digital Marketing
Clients Get Results
"The results speak for themselves"
664%
increase in organic traffic
360%
increase in online leads
"We now have too much business"
281+
top 5 keyword results
155%
increase in online leads
But Don't Take
Our Word For It

Marci Wiersma
Broker - About Roatan Real Estate
"They do everything they say...no BS"
"Thrive is a much needed blessing and exceeded our expectations in every way. They are honest, straightforward, they take care of ALL your needs quickly, they are reliable, you can count on them and most of all, they do everything they say they will do, no BS."

Whitney Wells Lewis
Practice Manager - PARC Urology
"These guys are incredible"
"These guys are incredible. They've helped us to grow our business and now the biggest problem we seem to come across is having too much business - which is the ideal problem to have. We are right where we wanted to be and Thrive made that possible. Thanks guys!"

Chad Montgomery
CEO - Accurate Leak and Line
"Unrivaled customer support"
"Working with the Thrive team has been a most pleasant experience! Their dedication and passion for what they do is exemplified by their unrivaled customer support and attentiveness to the specific needs of our business. We look forward to a long lasting and prosperous relationship!"
Thrive Internet Marketing Agency is a PPC Agency in Chicago specializing in Pay-Per-Click (PPC) advertising and ad management.
We work with our clients to create, plan, and execute successful PPC campaigns that drive traffic, leads, and revenue. We have experience managing ad campaigns for businesses of many different industries, and companies of all sizes. No matter the business type, our goal is the same, to use PPC ads to improve their bottom line. Our PPC team is experienced in creating effective campaigns in all the main ad channels, including Google Ads, Bing Ads, Facebook, Twitter, Amazon, and LinkedIn.
Thrive is a Top Rated Chicago PPC Agency
While SEO can be a great tactic for improving organic website traffic, it can often take time, technical updates, and a lot of new content in order to improve your organic rankings. That's just one of the many reasons why it can benefit your business to invest in thorough, strategic PPC marketing.
Paid Search To Paid Social - We create and manage both paid search and paid social ad campaigns. When managed effectively and properly, one of the core benefits to both types of campaigns is that they can be integrated into various stages in the marketing funnel, and also help boost conversion rates. Campaigns like this can yield a higher conversion rate, and can even expedite the sales cycle.
PPC Strategy & Implementation - Our Chicago based PPC agency is experienced in working with businesses and clients to create and build an effective PPC strategy that is aligned with your goals and ensure that the strategy is properly implemented in order to drive results.
Ad Copywriting - In addition to creating an effective pay-per-click ad strategy, designing the right message that gets users and visitors to click is crucial. Our experienced, certified Pay Per Click team is also experienced in writing creative ad copy to boost the overall effectiveness of your campaign.
Campaign Optimization - We can take your PPC campaign one step further and find creative ways to optimize your campaign. One way is to create a landing page on your website that visitors reach after clicking your PPC ads. These types of landing pages are designed following Conversion Rate Optimization (CRO) best practices, with the goal to being to boost your conversion rates.
Shopping PLA Campaigns - Product Listing Ads (PLAs), and also now known as Google Shopping Ads are a highly effective way for retailers and eCommerce site owners to advertise their products on Google. Working with Thrive will help boost your brand, get the word out about your products to Chicago audiences, and even increase sales.
Remarketing Campaigns - Remarketing (also known as retargetting) is an extremely powerful tool that can be used to help advertisers and businesses to boost website traffic and conversions. A remarketing campaign involves "tagging" your website landing pages so that you are able to continue to target your visitors across the web with custom ads based on their interests and online activities.
Reporting - After spending time and hard-earned money on working with a PPC management company in Chicago, you want to make sure that your marketing efforts are paying off - literally. This is why the team at Thrive provides all clients with proof of ROI through detailed reporting. We create detailed reports that comprise pertinent data from the ad platforms, Google Analytics, and other built-in tracking tools that are clear and easy for our clients to understand.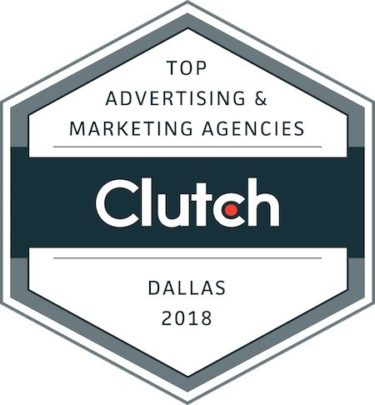 Thrive Named 2018 Top Advertising & Marketing Agency in Chicago by Clutch
Clutch, a leading B2B market research and reviews company, named Thrive a 2018 top agency in the following categories:
Digital Marketing Agency
SEO Agency
PPC Agency
Social Media Agency
Agencies are chosen for this distinction based off of several factors, including overall market presence and, most importantly, client feedback. Thrive has a 5.0 rating on Clutch. Check out the reviews.


Ready to Grow Your Business With
Our Chicago PPC Services?
Click the button below for a free proposal
Why Thrive is the best PPC agency in Chicago
Although there is a great deal of focus on inbound marketing strategies, many businesses have and still see a lot of success with outbound strategies, which include paid search and paid social advertising.
By working with a certified and proven PPC agency in Chicago, you can ensure that you will have a solid paid search strategy and campaign that will boost conversions and drive more sales opportunities. Thrive works with a broad range of businesses to build the best possible PPC strategy that is tailored to each business and properly aligned with goals.
So, how are we different from any other PPC management firms in Chicago? Here are some reasons why:
We Have Proven Results – PPC advertising can be expensive and also ineffective if not managed properly. However, working with a reputable, professional, and an experienced agency will ensure that you have a proper strategy in place that is proven to drive results.
We Are Ethical – At Thrive, we believe in providing an ethical and honest service to our clients, while also respecting and listening to their needs and goals. Then, we create a solid results-driven PPC campaign and strategy that will help our clients reach their marketing and sales goals.
We Know PPC - Working with a Chicago PPC management company that is knowledgeable about PPC ads and how to create effective PPC campaigns can make all the difference in the overall outcome for a business. Our PPC strategies are proven to work and to help businesses meet their goals.
We Put Customers First – Maintaining a customer-centric focus is a priority for Thrive. We are truly diligent and committed to our clients by showing up on time; keeping our promises; being polite, honest, and respectful; and going above and beyond to meet our clients' needs and to help them achieve their goals. Helping our Manhattan clients reach success is how we define success.
Clear Reporting – The team at Thrive creates custom reports for each client so that they can easily see the results of our marketing efforts and the overall performance of their PPC strategies and campaigns. We also offer 24/7 access to online Thrive client portals where clients can access their reports so they have up-to-date information and knowledge of the results of their campaigns.
Through our expertise in PPC strategy and implementation, Thrive can help boost your conversion rates as well as your sales opportunities to increase your bottom line. To speak with us, contact the team at Thrive Internet Marketing Agency!
Trusted Chicago Digital Marketing Agency
Today it isn't enough to work with just any digital marketing firm; you want to ensure that you partner with a company that will not only take the time to listen about your business' goals and message but also helps to drive desired results so that your business sees the greatest return on marketing investment. Not all digital marketing agencies get this right. Here are some reasons why we are different:
Meet Your Team
Say Hello to all the Thrivers!
You Talk, We Listen
As a Chicago digital marketing agency, our team goes above and beyond to make sure we put our clients' goals first. Then, we work to devise a digital marketing plan that is aligned with those goals. You talk, we listen… and then we make things happen.
We Value Integrity



We believe in respecting our clients and conducting business at the highest level of integrity. We don't sell you something you don't need; rather we make suggestions and recommendations to improve your online visibility.




We go above and beyond to make the biggest difference for our clients.



We Know PPC
Working with a digital marketing company that actually knows PPC is crucial, but can also be tough to find. We are proud to say that we deliver the ROI for your PPC and other digital marketing campaigns.
Outstanding Designs
Our web design team does not believe in using templates; rather, we put our true talent to work to design a unique website for your business that accurately portrays your business' message, boosts credibility, and that also converts.
We Use WordPress
All of our sites are built in WordPress, which is one of the best open source CMS in the world. We choose this because it allows our clients to manage their site content from any device. We will also teach you how for FREE. How many other firms do that?
Code That Works
All of our coding on our clients' websites is done with robust technology and cross-compatibility to ensure that your website loads on any device and in any browser.
We Quantify Our Success



Are you sick and tired of paying a digital marketing firm and not seeing results? Thrive is constantly monitoring visitor tracking and quantifying our performance to determine what is working and what isn't.




We also run monthly reports and send them to our clients so they truly understand what we are doing and how our efforts make a difference.



We Deliver On Time
We always respect our clients' deadlines, so we ensure that we stick to them. We also take the time to communicate regular status updates to our clients so that they are aware of our progress.
Through our expertise in digital marketing and through the power of innovative and creative thinking, Thrive can truly help your business improve and streamline marketing efforts that will drive results, leads, and more sales opportunities.
To speak with a reputable and professional digital marketing expert in Dallas, Texas, contact the team at Thrive today by calling us for a free quote, or click on our form below to get started. We can't wait to help you!