WARRINGTON
SOCIAL MEDIA AGENCY
Meaningful Audience Engagements
for a Greater Demand Generation




Thrive is a Warrington social media agency with a growth-oriented approach. We bolster brand awareness by interacting with your target audience on platforms where they spend the most time.



Warrington is a town and an unparished district in the same-named borough in the ceremonial county of Cheshire. It was established in pre-Roman times at the Mersey River's intersection and developed into a medieval market town with flourishing industries in tools and textiles.
Although Warrington once had an industrial heritage, the town is today better known for its modern commercial districts and transportation links. Most tourists that travel through or within the North West pass through it either on the railroad or the motorway. It is still worthwhile to visit Warrington or spare a day for shopping in the Town Centre.
However, standing out from the crowd of merchants can be challenging if you're on the business side. Thrive offers social media marketing Warrington entrepreneurs can benefit from. We are an end-to-end digital marketing agency that can help position your brand in front of the right audience. We also equip our clients with creative and functional websites for a solid online presence.
Read on to learn more about what we offer.

Our Warrington Social Media
Clients Get Results
"The results speak for themselves"
"Thrive goes above and beyond"
But Don't Take
Our Word For It

Marci Wiersma
Broker - About Roatan Real Estate
"They do everything they say...no BS"
"Thrive is a much-needed blessing and exceeded our expectations in every way. They are honest, straightforward, they take care of ALL your needs quickly, they are reliable, you can count on them and most of all, they do everything they say they will do, no BS."

Whitney Wells Lewis
Practice Manager - PARC Urology
"These guys are incredible"
"These guys are incredible. They've helped us to grow our business and now the biggest problem we seem to come across is having too much business - which is the ideal problem to have. We are right where we wanted to be and Thrive made that possible. Thanks guys!"

Chad Montgomery
CEO - Accurate Leak and Line
"Unrivaled customer support"
"Working with the Thrive team has been a most pleasant experience! Their dedication and passion for what they do is exemplified by their unrivaled customer support and attentiveness to the specific needs of our business. We look forward to a long-lasting and prosperous relationship!"
Ready to Grow Your Business With
Warrington Social Media Services?
Click the button below for a free proposal
Warrington Social Media Services
Fresh and Insightful Campaigns for Better Brand Recall
Running a business is already demanding as it is, leaving small business owners with little time to create fresh and insightful content. Thrive's Warrington social media marketing team can maintain a continuous stream of attention-grabbing content. As part of our social media marketing Warrington services, we manage your profiles, engage with your audience and monitor metrics on top of producing content.
Identifying the right platform to run your campaigns is foundational to get a high return on investment (ROI). Through ad platforms like Facebook, our social media marketing agency Warrington experts promote brands, target audiences and increase traffic to your website. In addition, Thrive's social media Warrington specialists create the copy, videos and creatives for your brand's marketing campaigns.
Without targeting a high-intent audience, having brilliant concepts and sufficient resources to execute campaigns is futile. But businesses can employ Thrive's Derby social media experts Warrington team to retarget and re-engage with valuable leads through paid advertising. Additionally, our social media management Warrington consultants guarantee to prioritize your objectives in developing your campaigns.
Your brand should have a consistent, powerful and distinct voice on social media to become memorable to your target market. Thrive's Warrington social media management team collaborates with you to strategically position your company while providing your audience with unforgettable brand experiences. Our social media marketing Warrington team also offers brand management to businesses with multiple franchises.
From advertisements to organic posts, Facebook has certain policies that brands should adhere to. Thrive's social media agency in Warrington assists businesses in maximizing their potential on Facebook's rich platform. Our Warrington social media marketing team has Facebook Blueprint certifications and effectively helps you grow your audience through strategic posts and campaigns, generating greater demand through the platform.
Knowing the "peak hours" or when your audience is mostly online for strategic post-scheduling is essential. As such, Thrives Warrington social media management specialists ensure timely posting on the platform. Moreso, our social media marketing agency Warrington professionals conducts a competition analysis and develops an editorial calendar for your brand to maintain a constant and engaging online presence on Instagram.
Through the progressing features of Twitter for Professionals, such as Location Spotlight, Twitter is encouraging businesses to utilize the platform for marketing. And you don't have to miss out on this with Thrive's social media Warrington services. Our team enables companies to leverage highly conversational audiences on the platform. Let our social media management Warrington team help you turn your followers into customers.
Business-to-business (B2B) marketing is effective on LinkedIn. Thrive's social media experts Warrington team specializes in LinkedIn marketing. Through our Warrington social media marketing services, our team helps executives and business owners grow their professional networks by posting captivating thought-leadership content on the social platform. Let our team convert your LinkedIn company page into a lead generation page.
Putting up a social media page is only a step to building a solid online presence; you need to establish your authority and expertise on topics most important to your business. Thrive's social media agency in Warrington is committed to producing content that promotes conversions. Our Warrington social media management services supplement your search engine marketing; we help companies highlight their brand, products, or services through highly optimised content distributed across platforms.
Why Choose Thrive As Your Warrington Social Media Company
We Are Experts Who Employ Proven Statistics for Guaranteed Business Success
Today it isn't enough to work with just any digital marketing firm; you want to ensure that you partner with a company that will not only take the time to listen about your business' goals and message but also helps to drive desired results so that your business sees the greatest return on marketing investment. Not all digital marketing agencies get this right. Here are some reasons why we are different:
Meet Your Team
Say Hello to all the Thrivers!
About 4.50 billion people use social media regularly worldwide. Incorporating social media marketing in your strategy is crucial to widening your market reach. But unfortunately, many businesses struggle to execute social media marketing properly. Thrive's Warrington social media marketing agency is here to help you.

Here's what you can expect from our team if you partner with us:
We Are Committed
The social media Warrington consultants at Thrive take tremendous pride in the work we do. We are committed to assisting company owners like you to achieve your marketing goals. Each of our Warrington social media marketers is a strong advocate of our vision to witness companies in Warrington flourish through the power of internet marketing.
We Are Experts
Marketing experts handle Thrive's Warrington social media management services. Our social media marketing agency Warrington team has years of experience under their belts and holds certifications from Google, Microsoft and Facebook. As a result, we see the big picture of your marketing objectives and can clearly demonstrate the value of our services to each of our clients.
We Are Transparent
Our social media Warrington managers hold transparency vital in all business transactions. Therefore, Thrive's social media management Warrington team provides you with the necessary information following consultation, including project scope and budget allocation. Through transparency, we eliminate unnecessary barriers for better collaboration between key persons.
We Are Equipped
Thrive's social media experts Warrington team have access to the best labor-saving software. In doing so, our Warrington social media marketing managers help business owners save money to invest in other crucial areas of their operations. Moreover, our tools help with data collection and automation, enabling us to deliver high-quality work consistently.
We Are Flexible
The finest social media marketing Warrington specialists at Thrive offer flexible digital marketing solutions to match the diverse needs of companies. Therefore, our social media marketing agency Warrington experts disagree with the notion of a generalized approach. Being adaptable also empowers us to accept and effectively respond to unforeseen changes.
We Are Data Geeks
Thrive's social media management Warrington strategists develop digital plans supported by data. Our social media experts Warrington team combine old and new data in building a more thorough strategy, assuring the success of your efforts. As such, our propensity to be data-driven in every campaign enables us to lead a more efficient decision-making process.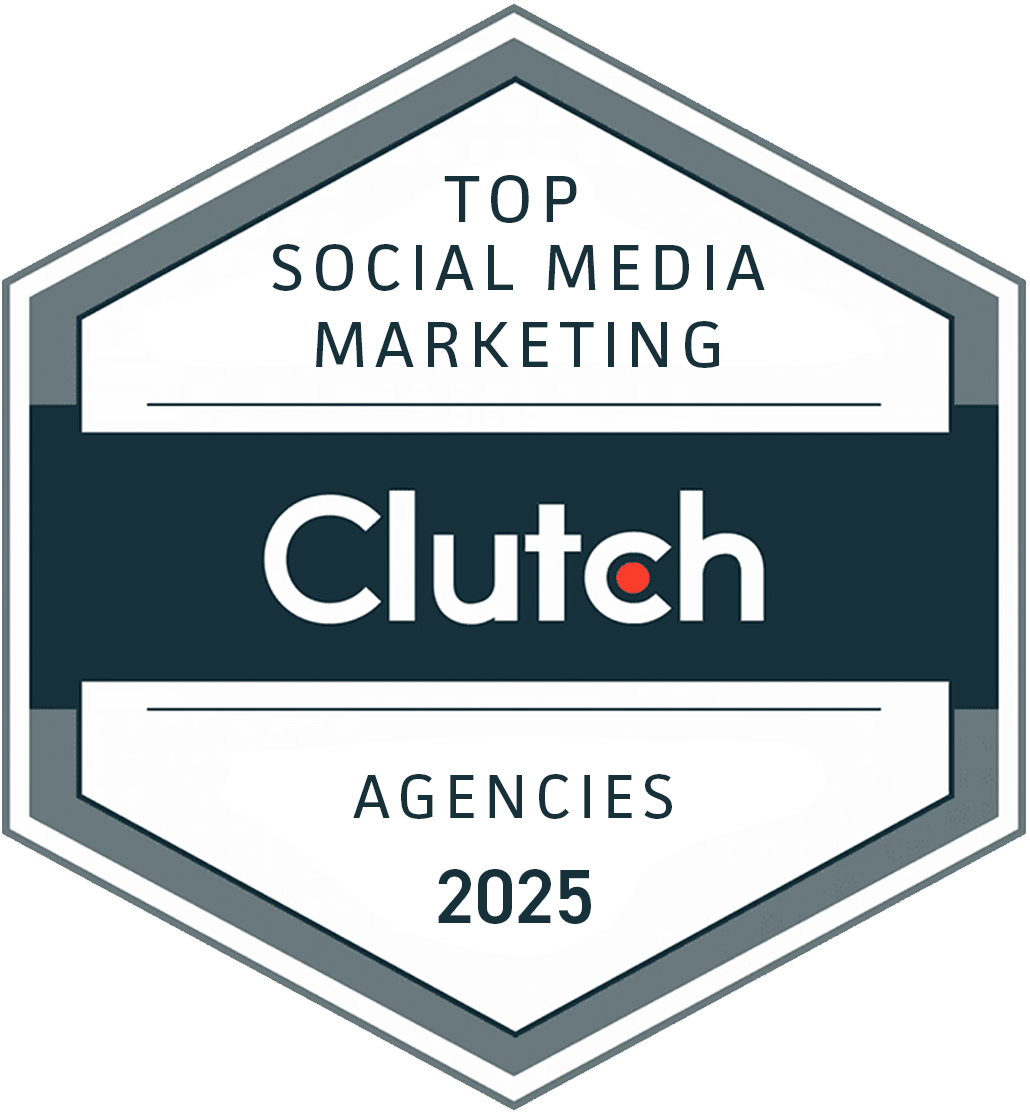 Thrive Named 2023 Top Social Media Agency in Warrington by Clutch
Clutch, a leading B2B market research and reviews company, named Thrive a 2023 top agency in Warrington in the following categories:
Digital Marketing Agency
SEO Agency
PPC Agency
Social Media Agency
Web Design Agency
Agencies are chosen for this distinction based off of several factors, including overall market presence and, most importantly, client feedback. Thrive has a 5.0 rating on Clutch. Check out the reviews.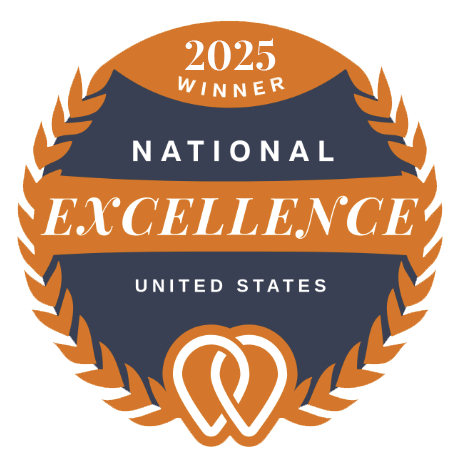 Thrive Named 2023 National Excellence Award Winner in Warrington by UpCity
UpCity is an online marketplace that helps businesses find B2B service providers they can trust. UpCity's National Excellence Award winners are selected based on the UpCity Recommendability Rating, a proprietary algorithm that measures a provider's credibility, recommendability, and reputation based on digital signals.
"The strength of our marketplace is built on the credibility of truly excellent providers like Thrive Internet Marketing," said Dan Olson, CEO of UpCity. "We are pleased to honor Thrive with a National Excellence Award in Warrington." 
Thrive has a 5.0 rating on UpCity. Check out the reviews.

Get My FREE Social Media Proposal