TULSA
SOCIAL MEDIA AGENCY
Savvy Marketing Solutions That
Provide Profitable Results



Thrive is a social media agency in Tulsa that deploys highly targeted, value-driven campaigns for brands, helping them leverage the reach of digital networking platforms.



Our Tulsa social media marketing experts have provided clients with cutting-edge tools and techniques to penetrate markets and reach prospects at reduced rates compared to traditional marketing. Our integrated services, including search engine optimization (SEO) and pay-per-click (PPC), are available across many American cities, including Tulsa, OK.
Tulsa holds the spot as the second-largest city in Oklahoma. While it may no longer hold the title of the world's oil capital, it remains a petroleum center in its own right. The energy sector has played a significant role in the economy: The architecture of the era has been preserved and the cultural scene that flourished with the boom has evolved.
Proof of the city's delicate balance between history and progress are attractions like the Circle Cinema, an independent film theater opened in 1928, and the Boston Avenue Methodist Church, one of the United States' landmark Art Deco buildings. The Golden Driller – the Oklahoma State Monument – stands proudly as a towering symbol of honor for the workers in the oil and gas industry.
Enterprises big and small have a lot to learn from Tulsa's continued economic development. To be timeless, you have to change with the times. Manifesting this in the digital age means cultivating an online presence, particularly on social media. And Thrive, a Tulsa social media company, is here to help you nail it.
Thrive is a social media agency that has worked with businesses of all sizes for more than a decade. We position brands in places where their target audience is most likely to find them. In particular, we enable clients to achieve highly targeted messaging, consistent branding and strong community relations through social media marketing (SMM).
When you partner with our Tulsa social media experts, you enhance your online exposure while minimizing costs and ensuring excellent bottom-line results.

Our Tulsa Social Media
Clients Get Results
"The results speak for themselves"
"Thrive goes above and beyond"
But Don't Take
Our Word For It

Marci Wiersma
Broker - About Roatan Real Estate
"They do everything they say...no BS"
"Thrive is a much-needed blessing and exceeded our expectations in every way. They are honest, straightforward, they take care of ALL your needs quickly, they are reliable, you can count on them and most of all, they do everything they say they will do, no BS."

Whitney Wells Lewis
Practice Manager - PARC Urology
"These guys are incredible"
"These guys are incredible. They've helped us to grow our business and now the biggest problem we seem to come across is having too much business - which is the ideal problem to have. We are right where we wanted to be and Thrive made that possible. Thanks guys!"

Chad Montgomery
CEO - Accurate Leak and Line
"Unrivaled customer support"
"Working with the Thrive team has been a most pleasant experience! Their dedication and passion for what they do is exemplified by their unrivaled customer support and attentiveness to the specific needs of our business. We look forward to a long-lasting and prosperous relationship!"
Ready to Grow Your Business With
Tulsa Social Media Services?
Click the button below for a free proposal
Why Choose Thrive As Your Tulsa Social Media Company
Excellent Support From a Trusted SMM Service Provider
Today it isn't enough to work with just any digital marketing firm; you want to ensure that you partner with a company that will not only take the time to listen about your business' goals and message but also helps to drive desired results so that your business sees the greatest return on marketing investment. Not all digital marketing agencies get this right. Here are some reasons why we are different:
Meet Your Team
Say Hello to all the Thrivers!
Social media has carved an important role in the lives of your target customers, and it can't be overlooked anymore. But instead of just jumping on the bandwagon, why don't you strive to stand out with the advanced, personalized online marketing solutions of Thrive's social media agency?
With over a decade of experience working with clients from different niches and industries, our incisive digital marketing methodology can cut through the toughest competition. Gain an advantage and expand your market through our data-led strategies and campaigns.
Besides the legwork, here are six more reasons you should tap us as your Tulsa social media company:
Client Focus
From the get-go, your Tulsa social media marketing team syncs with you to have a full understanding of your needs. We align the game plan with your growth goals – nothing less. Achieve tangible results as we combine your own experience and industry data and craft a customized strategy.
White-Hat Tactics
Ethical and honest are two words that encapsulate our Tulsa social media services. As you work alongside our Tulsa social media marketing experts, expect us to produce results with integrity. This way, you can rest assured that our methods will not compromise your credibility.
Data-Driven Approach
Data is the lifeblood of Thrive's Tulsa social media management services. We rely on it to devise campaigns that are consistent with your industry and customer needs. It gives us the confidence to help you bolster conversion and drive sales.
Effective Solutions
Don't let your investment go to waste by depending on activities that don't lead to productive results. With our Tulsa social media experts, your campaigns are executed and refined using digital marketing tactics that work. The holistic approach to our Tulsa social media services allows for SEO, PPC, content marketing and even web design to complement one another for maximum impact.
Transparent Reports
With Thrive, you are not left in the dark once your project is rolled out, no matter your preferred level of involvement. Your dedicated Tulsa social media management specialist provides monthly executive summaries and video reports to keep you in the know. You can also track your progress in real-time when you access your dashboard on our online client portal.
Prompt Service
Part of the advantages of our Tulsa social media services is providing a convenient way for customers to reach you. At Thrive, we conduct business similarly, helping our clients deliver on their promises to end-users without unnecessary delays. Should there be any issue, we communicate with you and fix it immediately.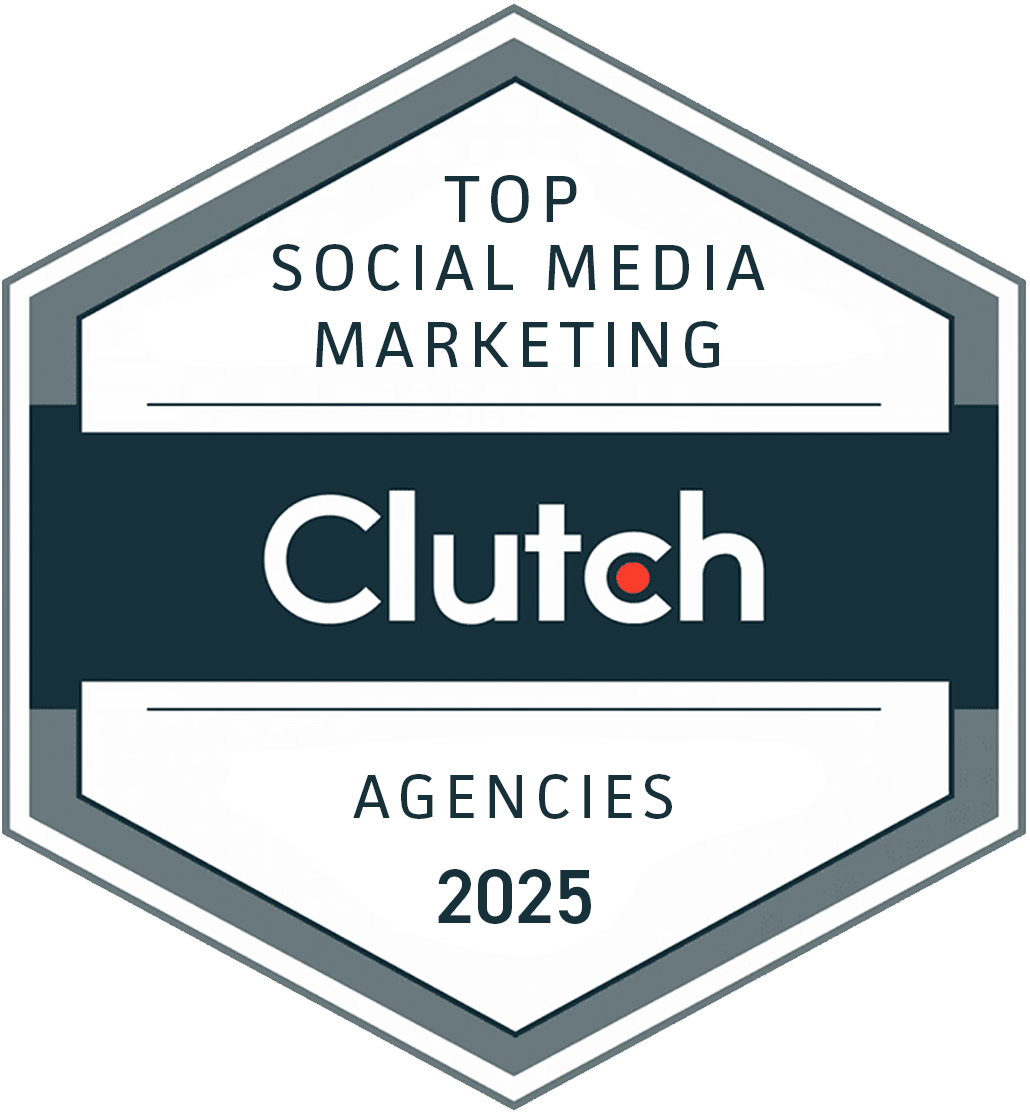 Thrive Named 2023 Top Social Media Agency in Tulsa by Clutch
Clutch, a leading B2B market research and reviews company, named Thrive a 2023 top agency in Tulsa in the following categories:
Digital Marketing Agency
SEO Agency
PPC Agency
Social Media Agency
Web Design Agency
Agencies are chosen for this distinction based off of several factors, including overall market presence and, most importantly, client feedback. Thrive has a 5.0 rating on Clutch. Check out the reviews.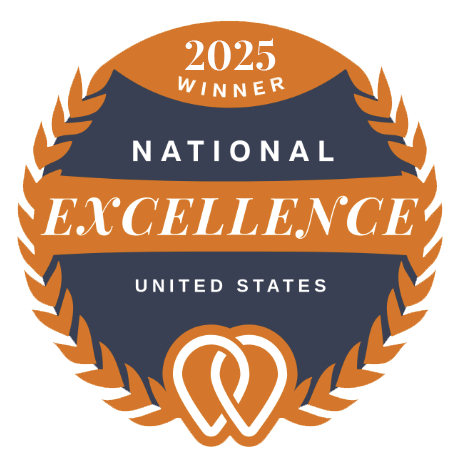 Thrive Named 2023 National Excellence Award Winner in Tulsa by UpCity
UpCity is an online marketplace that helps businesses find B2B service providers they can trust. UpCity's National Excellence Award winners are selected based on the UpCity Recommendability Rating, a proprietary algorithm that measures a provider's credibility, recommendability, and reputation based on digital signals.
"The strength of our marketplace is built on the credibility of truly excellent providers like Thrive Internet Marketing," said Dan Olson, CEO of UpCity. "We are pleased to honor Thrive with a National Excellence Award in Tulsa." 
Thrive has a 5.0 rating on UpCity. Check out the reviews.

Get My FREE Social Media Proposal