THE WOODLANDS
SOCIAL MEDIA AGENCY
Win More Customers
With Magnetic Content




Thrive is a social media agency in The Woodlands, Texas, helping businesses connect with their audience using social media marketing strategies that bring results.



Whether you enjoy the outdoors or prefer the indoors, The Woodlands has something remarkable to offer. From upscale boutiques and world-class restaurants to plenty of outdoor activities to choose from, The Woodlands is a wonderful place for visitors and residents. You could even catch concerts from world-class acts or local bands at the Cynthia Woods Mitchell Pavilion, one of the top amphitheaters in the country.
For shoppers in The Woodlands, a must-visit is Market Street – an open-air street lined with luxury brands and high-end restaurants. Families can visit several children's museums and attractions nearby, while outdoor enthusiasts can enjoy fishing, hiking, boating and golf at several attractions in The Woodlands Waterway and Lake Woodlands.
The Woodlands is home to the headquarters of corporations like ExxonMobil and Anadarko Petroleum. The city's economy has grown in recent years, as the development of commercial and residential space continues to rise. Businesses can find a rich, diverse market in this vast city, with great potential for growth.
These days, businesses and brands need to establish a positive social media presence to attract prospective customers. Thrive social media agency in The Woodlands provides strategic and customized social media campaigns to help companies build their online following as well as their revenue growth. Discover how the Woodlands social media marketing approach of Thrive can transform your business from virtually invisible to highly recognizable.

Our The Woodlands Social Media
Clients Get Results
"The results speak for themselves"
"Thrive goes above and beyond"
But Don't Take
Our Word For It

Marci Wiersma
Broker - About Roatan Real Estate
"They do everything they say...no BS"
"Thrive is a much-needed blessing and exceeded our expectations in every way. They are honest, straightforward, they take care of ALL your needs quickly, they are reliable, you can count on them and most of all, they do everything they say they will do, no BS."

Whitney Wells Lewis
Practice Manager - PARC Urology
"These guys are incredible"
"These guys are incredible. They've helped us to grow our business and now the biggest problem we seem to come across is having too much business - which is the ideal problem to have. We are right where we wanted to be and Thrive made that possible. Thanks guys!"

Chad Montgomery
CEO - Accurate Leak and Line
"Unrivaled customer support"
"Working with the Thrive team has been a most pleasant experience! Their dedication and passion for what they do is exemplified by their unrivaled customer support and attentiveness to the specific needs of our business. We look forward to a long-lasting and prosperous relationship!"
Ready to Grow Your Business With
The Woodlands Social Media Services?
Click the button below for a free proposal
Why Choose Thrive As Your The Woodlands Social Media Company
We Focus On Data-Drive Research And Use It For Optimal Results
Today it isn't enough to work with just any digital marketing firm; you want to ensure that you partner with a company that will not only take the time to listen about your business' goals and message but also helps to drive desired results so that your business sees the greatest return on marketing investment. Not all digital marketing agencies get this right. Here are some reasons why we are different:
Meet Your Team
Say Hello to all the Thrivers!
Fifteen years ago, Thrive started out as a web design agency, and has evolved into a full-service digital marketing firm. Over the years, Thrive has made a name for itself in the digital marketing space with an impressive track record of satisfied clients and multiple industry awards. The Woodlands social media management team at Thrive implements a strategy-building method that involves heavy data research combined with client collaboration and industry experience.

Here's why you should work with the Woodlands social media marketing pros at Thrive:
We Focus on Our Clients
Every client is encouraged to contribute ideas for their campaigns. The Woodlands social media company at Thrive believes that our clients are our number one source of information, and we use it the best way we know how. Our clients are also assigned a dedicated account manager to ensure consistent communication and guidance as they work with us.
We Deliver Exceptional Results
With years of experience and a data-driven approach, Thrive has successfully delivered effective campaigns that have helped hundreds of clients reach a specific goal. Whether it's generating revenue, increasing traffic or building a positive online reputation, we have consistently met and even exceeded client expectations.
We Are Always on Time
Clients can rely on us for delivering quality work within reasonable timelines. The Woodlands social media services we offer follow a strict workflow process to ensure no task is overlooked and that everything is completed on time. Our teams work together to meet deadlines without compromising the quality of our output.
We Are Honest
Integrity and honesty are extremely important to us here at Thrive. That's why we are always upfront with our prospects and clients, no matter what the outcome. We don't mislead our clients or hide information from them for our own gain. We respect our clients, and we give them the truth at all times.
We Are Innovative
We believe that surviving in a constantly changing world means being open to new ideas. At Thrive, we are not afraid to explore uncharted territory, while making sure that the benefits outweigh the risks. In order to provide our clients with a competitive edge, we know that we also must be flexible and be innovative if we are to succeed.
We Are Social Media Experts
Over the past 16 years, Thrive's social media agency has served hundreds of businesses, helping them make their mark in the digital realm. Our social media strategists are well-versed in the best ways to communicate on each platform, and we'll help you determine a tailored approach that's best for you. Trust our team to take your social media presence to the next level.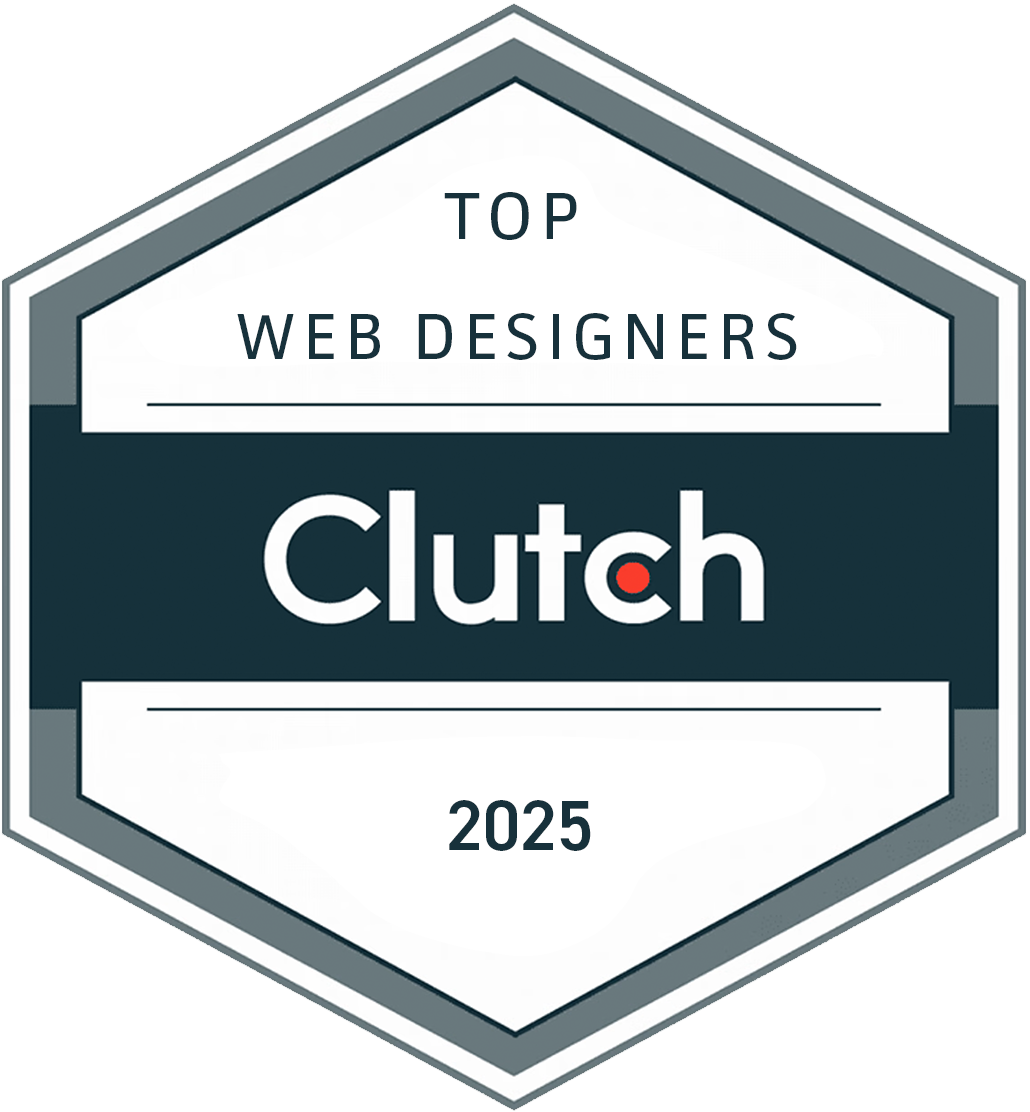 Thrive Named 2023 Top Social Media Agency in The Woodlands by Clutch
Clutch, a leading B2B market research and reviews company, named Thrive a 2023 top agency in The Woodlands in the following categories:
Digital Marketing Agency
SEO Agency
PPC Agency
Social Media Agency
Web Design Agency
Agencies are chosen for this distinction based off of several factors, including overall market presence and, most importantly, client feedback. Thrive has a 5.0 rating on Clutch. Check out the reviews.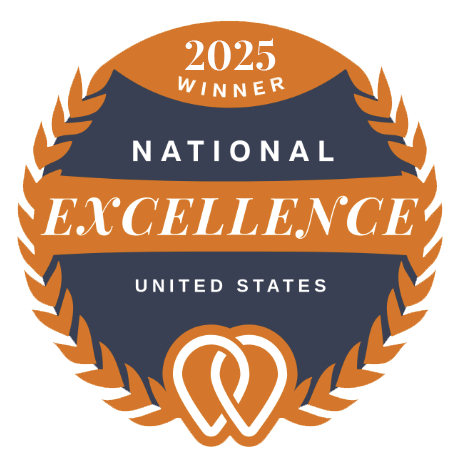 Thrive Named 2023 Local Excellence Award Winner in The Woodlands by UpCity
UpCity is an online marketplace that helps businesses find B2B service providers they can trust. UpCity's Local Excellence Award winners are selected based on the UpCity Recommendability Rating, a proprietary algorithm that measures a provider's credibility, recommendability, and reputation based on digital signals.
"The strength of our marketplace is built on the credibility of truly excellent providers like Thrive Internet Marketing," said Dan Olson, CEO of UpCity. "We are pleased to honor Thrive with a Local Excellence Award in The Woodlands." 
Thrive has a 5.0 rating on UpCity. Check out the reviews.

Get My FREE Social Media Proposal