SWANSEA
WEB DESIGN COMPANY
Grow Your Customer Base
With a Responsive Website




Thrive Internet Marketing Agency is a digital marketing agency that designs and builds websites for small and medium enterprises.



We work with experienced and highly skilled designers who approach website design from a creative and online marketer's perspective. As a result, we produce attractive websites that are search engine optimisation (SEO) ready.
Our websites help businesses in Swansea become more visible to local customers. It is a waterfront city-county with a population of over 244,500, making it the second most populated city in Wales. Copper smelting was dominant during the 19th century, but the ravages of World War II and the later decline of the industry set the local economy back heavily. Fortunately, Swansea has bounced back and is now one of the most popular places to live in the UK.
As a waterfront city, Swansea boasts gorgeous coastlines and sandy beaches, which are a refreshing contrast to the highly urban environment in the city center. Locals and tourists drop by Gower Seafood Hut at the Mumbles Pier to enjoy crispy battered fish with a side of vinegar-soaked chips. The roast dinner at Swansea's oldest pub, The Olde Cross Keys, is also a crowd favorite. The Clyne Gardens, Dylan Thomas Centre, Swansea Grand Theatre and the Swansea.com Stadium are also must-visit attractions.
If you are an entrepreneur who owns a business or plans to open one in Swansea, our web design and development company can help you gear up for your online marketing, starting with designing and building a website. Our web design Swansea team is an incredible group of design and online marketing professionals who'll consider your business's needs and long-term goals. And since Thrive is an all-in-one web design and development company, we can simultaneously provide web hosting, SEO, social media management, pay-per-click (PPC) advertising, and technical SEO services, to name a few. 
If you are looking to promote or expand a business in the city, you won't want to miss out on our Swansea web design expertise. Read on to know what more we can do for you.

Our Swansea Web Design
Clients Get Results
"The results speak for themselves"
"Thrive goes above and beyond"
But Don't Take
Our Word For It

Marci Wiersma
Broker - About Roatan Real Estate
"They do everything they say...no BS"
"Thrive is a much-needed blessing and exceeded our expectations in every way. They are honest, straightforward, they take care of ALL your needs quickly, they are reliable, you can count on them and most of all, they do everything they say they will do, no BS."

Whitney Wells Lewis
Practice Manager - PARC Urology
"These guys are incredible"
"These guys are incredible. They've helped us to grow our business and now the biggest problem we seem to come across is having too much business - which is the ideal problem to have. We are right where we wanted to be and Thrive made that possible. Thanks guys!"

Chad Montgomery
CEO - Accurate Leak and Line
"Unrivaled customer support"
"Working with the Thrive team has been a most pleasant experience! Their dedication and passion for what they do is exemplified by their unrivaled customer support and attentiveness to the specific needs of our business. We look forward to a long-lasting and prosperous relationship!"
Ready to Grow Your Business With
Swansea Web Design Services?
Click the button below for a free proposal
Swansea Web Design Services
Generate Quality Leads Through Conversion-Focused Platforms
SEO is crucial for online marketing, so your website needs to be built for web optimisation. Our Swansea web design team, which knows how to balance aesthetics with usability, is the best people to entrust with this task. Even if you don't choose to do SEO right now, our Swansea website design company can give you a website with all the technical requirements of an optimisable website.
Thrive's website design Swansea experts create websites that look good and offer an excellent user experience (UX). We recognize the importance of design, but we don't compromise functionality and optimisation potential. With our Swansea web design services, you can have a website that doubles as a marketing and sales generation tool.
The visual elements are just one part of designing a website; you also need to populate it with optimised or keyword-rich content. As a full-service web design company in Swansea, Thrive also has a content writing team trained to incorporate online marketing and SEO principles into its articles. With our high-quality content, your website can rank higher on the search engine results pages (SERPS) and eventually attract sales-qualified leads (SQLs).  
You can make your Shopify store stand out from your competitors by enlisting the services of Thrive's Swansea web design team. We customize Shopify themes to reflect your brand identity and highlight your best-selling products. Turn your Shopify page into a proper online store that exudes style and professionalism. 
Few people have the patience to view a website that takes too long to load or doesn't automatically adjust according to their device's screen size. It's easier to go back to the SERPs and find another website that's optimised for mobile phone browsing instead of enduring a desktop-oriented page layout. To avoid losing potential sales leads and reduce your bounce rate, get Thrive's website design Swansea team to make your website responsive. 
An ecommerce website requires more features and complex coding that is not common in regular websites. For instance, it needs a secure, built-in payment processing system to make online buying a smooth experience for customers. Get Thrive's web design Swansea team to make your website responsive to avoid losing potential sales leads and reduce bounce rate.

The advantage of choosing our comprehensive website design Swansea services is you don't have to look for a third-party web-hosting provider. Thrive's digital marketing solutions include website hosting, free malware removal and WordPress specialized hosting. We also offer exceptional page speed and uptime rate, higher than the industry average.

There's a lot to gain from a web design and development company specializing in WordPress, the most popular and widely used website building platform today. Our Swansea web design specialists are experts at WordPress and can use it to build ecommerce sites, enterprise websites or desktop applications. WordPress websites are also easier to maintain, scale and upgrade, so they are ideal for business enterprises.

Free website layouts are available online, but they pale in comparison to the flexibility and functionality of a custom-designed and developed WordPress site. Customizing your website allows you to create layouts and design elements unique to your brand. If you want a fantastic, standout website that you can maximize for marketing and ecommerce, you must consider customizing one. 
Why Choose Thrive As Your Swansea Web Design Agency
Boost Sales With a Strategically Crafted Site
Today it isn't enough to work with just any digital marketing firm; you want to ensure that you partner with a company that will not only take the time to listen about your business' goals and message but also helps to drive desired results so that your business sees the greatest return on marketing investment. Not all digital marketing agencies get this right. Here are some reasons why we are different:
Meet Your Team
Say Hello to all the Thrivers!
It's not enough to have a beautiful website. Businesses need highly functional websites that can serve other uses besides providing information about the organization (you can do that with a LinkedIn page at zero cost). Hence, choosing Swansea web design services shouldn't be solely based on graphic design skills. SEO knowledge and web development skills should also be part of your criteria for a web design Swansea team.
But apart from skills and experience, Thrive also has more to offer as a web design company in Swansea. Below are what sets us apart from other companies:
We Are an Award-Winning Web Design Company
Our expertise as a web design and development company is unparalleled. Thrive is a recipient of Clutch's Top SEO Companies of 2022, an UpCity 2022 National Excellence Awardee and one of the Top 10 SEO Agencies of 2021 by Influencer Marketing Hub. You can see more of our awards and recognitions on this page.
We Are Website Development Experts
Our designers are highly skilled and trained in WordPress website development and knowledgeable about other content management systems (CMS). Thrive's Swansea web design team is also knowledgeable about Internet marketing, SEO and Google's Core Web Vitals. We apply these fundamental principles and best practices to your website, ensuring that it is rankable, responsive and SEO-ready.
We Value Integrity and Honesty
As your website design Swansea company, we will help you create a website that you can maximize for marketing and ecommerce if that's part of your business plan. One thing's for sure: We won't sell you services you don't need. Instead, we'll give a detailed offer for your business website and a ballpark estimate.
We Invest in the Latest Web Design Tools
The advantage of having an experienced and well-oiled web design Swansea company is that we have the resources to make your ideas and vision for your website come to life. From acquiring the most helpful software to studying website aesthetics and functionality trends, we invest time and money into giving you the best website possible.
We Back Up Results With Data
We are a data-driven company that strategizes based on accurate and reliable data. If we recommend adding or removing a website feature, it's because we have data (from WordPress Admin or Google Analytics) that says doing so will improve your website analytics. So when we say that our Swansea web design services are getting excellent results, we have the data to back it up.
We Are Professionals You Can Count On
Since 2005, the entire Thrive team has worked tirelessly to develop top-notch services, improve our skills and gain more knowledge about website design. We also analyze the impact of web design and features on marketing and SEO. So you don't just get beautiful website designs but also robust site architectures – delivered on time, to boot.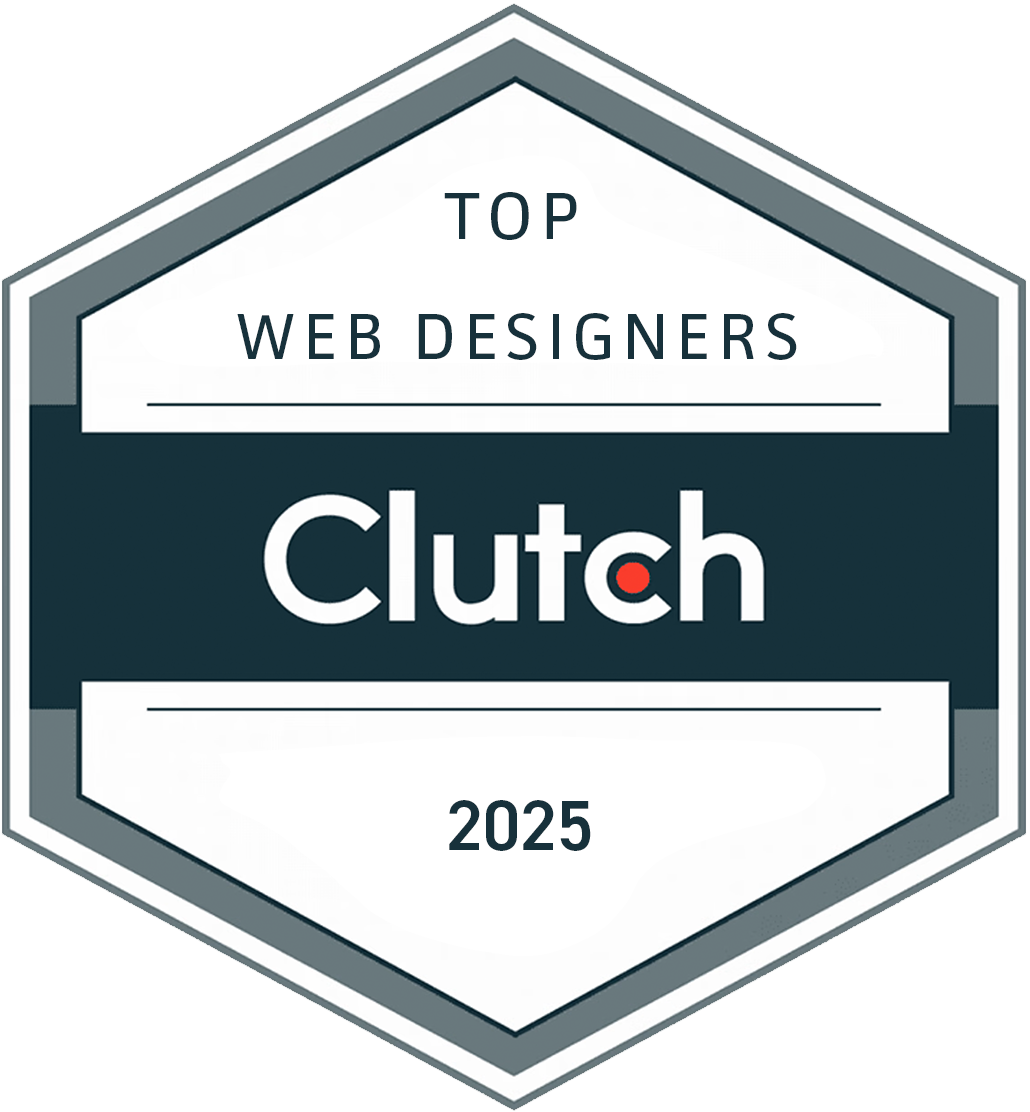 Thrive Named 2023 Top Web Design Company in Swansea by Clutch
Thrive has been awarded Top Web Design Company in Swansea by Clutch. A huge honor as only the very best, most innovative design and development companies with proven skills in lead generation and CRO are awarded this accolade.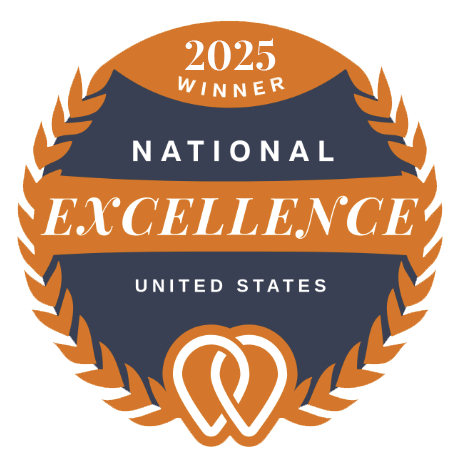 Thrive Named 2023 National Excellence Award Winner in Swansea by UpCity
UpCity is an online marketplace that helps businesses find B2B service providers they can trust. UpCity's National Excellence Award winners are selected based on the UpCity Recommendability Rating, a proprietary algorithm that measures a provider's credibility, recommendability, and reputation based on digital signals.
"The strength of our marketplace is built on the credibility of truly excellent providers like Thrive Internet Marketing," said Dan Olson, CEO of UpCity. "We are pleased to honor Thrive with a National Excellence Award in Swansea." 
Thrive has a 5.0 rating on UpCity. Check out the reviews.

Get My FREE Web Design Proposal