SLOUGH
WEB DESIGN COMPANY
Stunning Pages To Grab Your
Audience's Attention




Thrive is a premier Slough web design company servicing companies in various industries. Our user interface (UI)/user experience (UX) professionals help businesses profit from completely optimised websites.



Slough is situated in the Berkshire county of the Thames Valley, some 25 miles west of London and 18 miles east of Reading. Approximately 113,300 people live in the town. It is a part of Slough Borough, which has a total size of about 33 square kilometers.
It is the county's biggest town and industrial hub, home to various industries and top-notch shopping and entertainment options. The Norman Church of St. Lawrence adjacent to Upton is one of the town's prominent historic structures. Despite not being considered a tourist destination in and of itself, there are a lot of places to explore nearby.
The town's economy historically depended on its brickfields and agriculture. The Slough Trading Estate, one of southeast England's most significant business hubs, is located there today.
Slough is also where O2, the National Foundation for Educational Research, and Mars Incorporated's European headquarters are located. In addition to ICI's Dulux manufacturing facility, Satchwell has been producing electrical and electronic goods here since the 1920s.
Slough entrepreneurs and investors are familiar with the city's intensely competitive commercial environment. However, with a completely optimised website that complies with current trends, it's essential that yours remains distinctive in its own right. The web design team at Thrive can help your company website stand out.
Thrive offers services in web design Slough business owners can leverage. We are a full-scale digital marketing agency that also offers social media marketing, pay-per-click (PPC) campaigns and search engine optimisation (SEO).

Our Slough Web Design
Clients Get Results
"The results speak for themselves"
"Thrive goes above and beyond"
But Don't Take
Our Word For It

Marci Wiersma
Broker - About Roatan Real Estate
"They do everything they say...no BS"
"Thrive is a much-needed blessing and exceeded our expectations in every way. They are honest, straightforward, they take care of ALL your needs quickly, they are reliable, you can count on them and most of all, they do everything they say they will do, no BS."

Whitney Wells Lewis
Practice Manager - PARC Urology
"These guys are incredible"
"These guys are incredible. They've helped us to grow our business and now the biggest problem we seem to come across is having too much business - which is the ideal problem to have. We are right where we wanted to be and Thrive made that possible. Thanks guys!"

Chad Montgomery
CEO - Accurate Leak and Line
"Unrivaled customer support"
"Working with the Thrive team has been a most pleasant experience! Their dedication and passion for what they do is exemplified by their unrivaled customer support and attentiveness to the specific needs of our business. We look forward to a long-lasting and prosperous relationship!"
Ready to Grow Your Business With
Slough Web Design Services?
Click the button below for a free proposal
Slough Web Design Services
Fully Optimised Sites for a Top-Tier User Experience
Businesses can fill the gap between a well-designed website and one that is search engine optimised with Thrive's web design agency Slough experts. To provide customers with a superior experience, your Slough website design team develops high-quality SEO content while strategically designing your website.
Our web design company Slough services, including site mapping and wireframe building, enables business owners to play a significant role in every stage. Before launching, Thrive's website design Slough experts also conduct evaluations and tests, followed by ongoing monitoring and maintenance.
Thrive's web design company in Slough specializes in creating relevant content for your company's web pages. In our Slough web design services, our team considers your target audience's requirements and offers them search engine-optimised copy, and articles or blogs as answers, addressing search intent.
Our Slough website design team has extensive experience working with Shopify's website builder. In Thrive's web design Slough services,  we align your sales goals with your web design methods. You can choose the appropriate pricing plans for your eCommerce website with the help of our Shopify specialists.
Thrive's web design company Slough team comprises a group of CSS experts. We ensure that your content and design elements work with different operating systems, devices and screen resolutions. Most of all, our website design Slough specialists guarantee your website is mobile-friendly for your users.
Our web design agency Slough team utilizes adaptable tactics that give business owners flexible eCommerce hosting and website development options. Thrive also offers Slough web design services that include modifying themes, optimising your product listings and setting up payment methods.

Thrive's web design company in Slough gives business owners the information they need to choose the proper hosting type, providers, packages and domain names. Our Slough website design consultants set up package choices that are best suited to your company's web hosting requirements.

WordPress experts make up Thrive's top web design company Slough team. Thrive's web design Slough specialists ensure your company makes the most of WordPress's powerful platform, from selecting themes to plugins your website may need to choosing hosting options and purchasing a domain.

Custom web design development is one of Thrive's web design agency Slough services. We know that not every website template can meet every organization's unique needs or objectives. So, to further optimise your website, your website design Slough team follows the latest UI/UX trends that fit your brand.
Why Choose Thrive As Your Slough Web Design Agency
We Are Passionate To See Your Business Succeed

Today it isn't enough to work with just any digital marketing firm; you want to ensure that you partner with a company that will not only take the time to listen about your business' goals and message but also helps to drive desired results so that your business sees the greatest return on marketing investment. Not all digital marketing agencies get this right. Here are some reasons why we are different:
Meet Your Team
Say Hello to all the Thrivers!
Thrive Internet Marketing Agency is prepared to create a fully optimised website for Slough business owners. You can stop losing leads and nurture them into your sales funnel by having a well-designed website. So get in touch with our Slough web design consultants right away.
Here are more reasons to choose Thrive as your Slough website design company:
We Are Transparent
Thrive's Slough web design services are conducted as openly as possible. In every one of our transactions, we give you a clear idea of the project's scope, price and profitability. Our web design specialists also provide regular updates as we move forward.
We Are Experts
Since 2005, Thrive's Slough website design experts have assisted many Slough business owners in maximizing the potential of attractive and fully optimised websites. Our entire team of website designers and developers has years of combined experience.
We Are Analytical
Thrive's web design company Slough team comprises analytical and creative experts. These are essential characteristics to succeed. Thrive's website designers, developers and project managers conduct all our strategies while leveraging creativity and data.
We Are Committed
The web design agency Slough team at Thrive is committed to assisting businesses to reach their potential online and succeed. From the first project consultation all the way to project completion, our web design team is dedicated to providing excellence for our clients.
We Are Flexible
Thrive's web design Slough team provides specialized solutions rather than endorsing a one-size-fits-all strategy. So, the web designers and developers at Thrive offer adaptable solutions that consider every particular need business owners in Slough may have.
We Are Cost-Effective
All of our web designers and developers in Thrive's website design Slough team are equipped with labor-saving tools. Our web design specialists in Slough utilize these tools throughout every project to assist business owners in reducing costs, making our services affordable.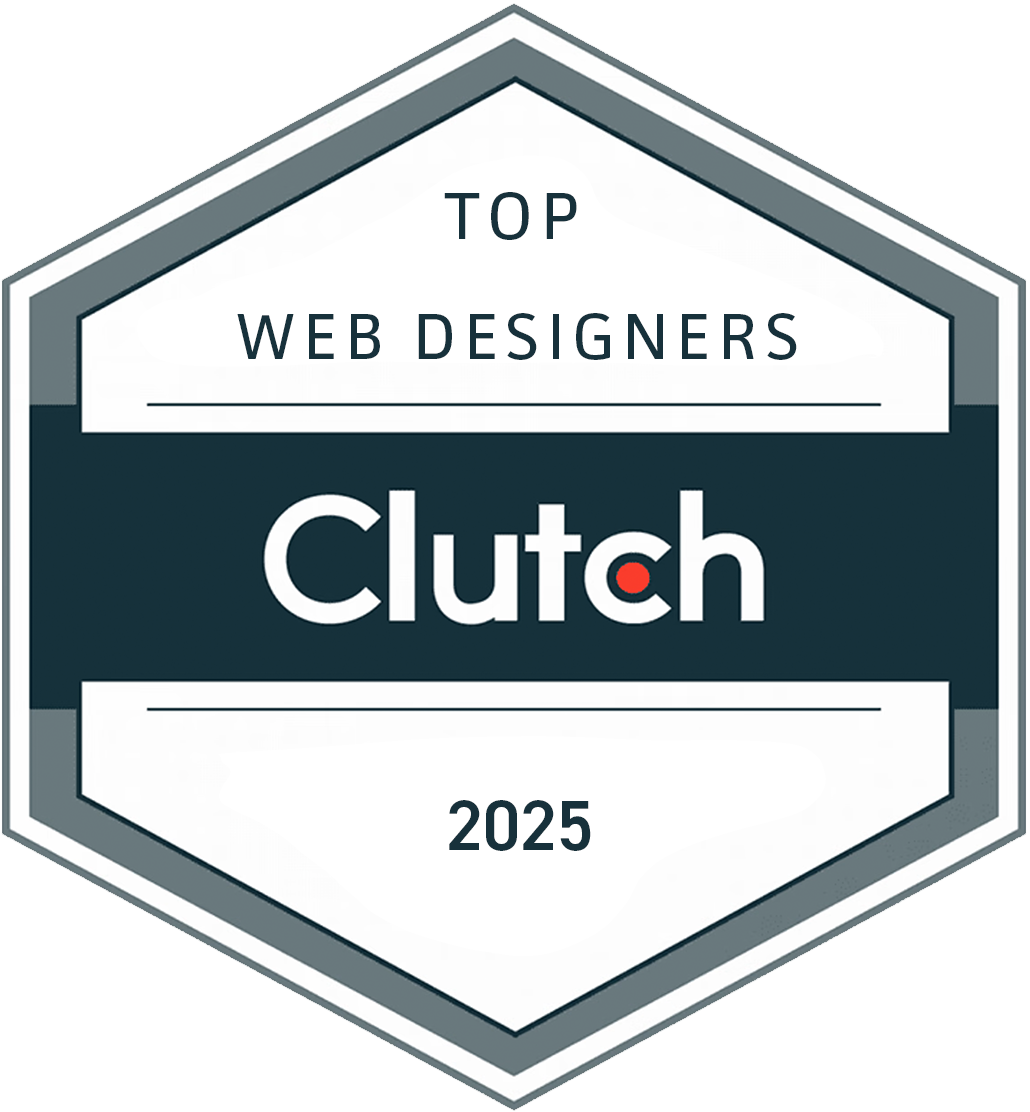 Thrive Named 2023 Top Web Design Company in Slough by Clutch
Thrive has been awarded Top Web Design Company in Slough by Clutch. A huge honor as only the very best, most innovative design and development companies with proven skills in lead generation and CRO are awarded this accolade.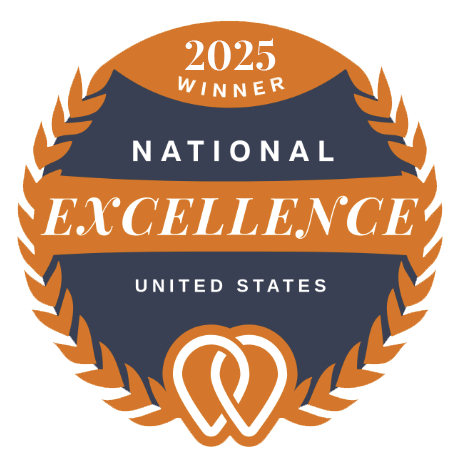 Thrive Named 2023 National Excellence Award Winner in Slough by UpCity
UpCity is an online marketplace that helps businesses find B2B service providers they can trust. UpCity's National Excellence Award winners are selected based on the UpCity Recommendability Rating, a proprietary algorithm that measures a provider's credibility, recommendability, and reputation based on digital signals.
"The strength of our marketplace is built on the credibility of truly excellent providers like Thrive Internet Marketing," said Dan Olson, CEO of UpCity. "We are pleased to honor Thrive with a National Excellence Award in Slough." 
Thrive has a 5.0 rating on UpCity. Check out the reviews.

Get My FREE Web Design Proposal