ROCK HILL
WEB DESIGN COMPANY
Attract New Leads
With A High-Performing Website



Thrive is your go-to web design company based in Rock Hill. We specialize in building high-performing websites to help our clients grow their businesses in the digital arena.



Thrive is a full-service web design and development agency. We've been around since 2005 and have produced high-quality projects for a wide range of clients. Through our services - ranging from web design and development, SEO, PPC, and social media marketing, we take your business to the next level! 
Our Rock Hill web design experts have a wealth of experience in creating an industry-tailored design strategy to ensure your business website is unique and resonates with your brand. 
We combine industry standards with innovation to develop and implement a customized web design strategy that works well for your business. Through our robust solutions and unwavering dedication to helping our clients, we bring you premium Rock Hill web design services!

Our Rock Hill Web Design
Clients Get Results
"The results speak for themselves"
"We now have too much business"
+281
Top 5 Keyword Results
But Don't Take
Our Word For It

Marci Wiersma
Broker - About Roatan Real Estate
"They do everything they say...no BS"
"Thrive is a much-needed blessing and exceeded our expectations in every way. They are honest, straightforward, they take care of ALL your needs quickly, they are reliable, you can count on them and most of all, they do everything they say they will do, no BS."

Whitney Wells Lewis
Practice Manager - PARC Urology
"These guys are incredible"
"These guys are incredible. They've helped us to grow our business and now the biggest problem we seem to come across is having too much business - which is the ideal problem to have. We are right where we wanted to be and Thrive made that possible. Thanks guys!"

Chad Montgomery
CEO - Accurate Leak and Line
"Unrivaled customer support"
"Working with the Thrive team has been a most pleasant experience! Their dedication and passion for what they do is exemplified by their unrivaled customer support and attentiveness to the specific needs of our business. We look forward to a long-lasting and prosperous relationship!"
Ready to Grow Your Business With
Rock Hill Web Design Services?
Click the button below for a free proposal
Why Choose Thrive As Your Rock Hill Web Design Agency
We Build Impressive Layout And Web Design That Make Visitors Stay
Today it isn't enough to work with just any digital marketing firm; you want to ensure that you partner with a company that will not only take the time to listen about your business' goals and message but also helps to drive desired results so that your business sees the greatest return on marketing investment. Not all digital marketing agencies get this right. Here are some reasons why we are different:
Meet Your Team
Say Hello to all the Thrivers!
Thrive is a trusted web design agency based in Rock Hill, providing a full range of web design and development services. We also specialize in developing and implementing custom internet marketing solutions, including SEO, PPC, social media marketing and eCommerce optimization. 
Our Rock Hill web design experts have a long and successful track record in building high-performing websites to help our clients boost their online presence and expand their network reach.

Here are some more reasons you should work with Thrive instead of other web design companies in Rock Hill.
Expert Web Design Team
Partner with our talented Rock Hill web design team with years of experience building responsive and interactive websites. We turn passive browsers into paying customers. When you work with our content creators and digital marketers to web designers and developers, you can expect consistent high-quality output from Thrive's digital marketing team.
Proven Results
We understand how frustrating it is to spend your efforts on strategies that don't convert. This is why it is important to gauge your prospects before choosing a web design company in Rock Hill. Over the years, Thrive has become a leader in the digital arena. We consistently perform and nurture great partnerships with our clients by delivering the results they're looking for. Choose Thrive as your digital marketing partner and your business will gain competitive advantages.
Transparent Reporting
Unlike most web design companies in Rock Hill, Thrive chooses to be completely transparent when it comes to reporting. At Thrive, you will receive monthly executive reports of your campaign performance. This covers the complete overview of your digital marketing campaigns, including traffic insights, Google Analytics reporting, and a monthly task breakdown. You can check your project's milestone in real-time using Thrive's client online portal.
Honesty & Integrity
At Thrive, we don't keep secrets from our clients and work hard every day to help our clients achieve their goals. We always strive to be the best with the highest level of integrity. We never offer solutions or packages that are irrelevant to your business. We believe that our partners' success is ours too.
Unique Web Design
At Thrive, we never apply outdated, reused templates for our clients' new web builds. We develop a customized design strategy based on your requirements, goals, and preferences. Our Rock Hill web design team ensures you're part of every process - from pre-planning to site launch. We create high-quality mockups, graphics, and logos to make sure your business website represents your brand.
Customer-Centric
Thrive has become one of the most influential web design companies in Rock Hill because we greatly value our clients. We take the time to discuss their goals and vision and brainstorm ideas on how to achieve them. We always put our clients above everything else and make sure everyone is on board when it comes to the agreed-upon objectives. Our proactive project managers make sure you're always in the loop with each and every update.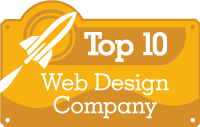 Thrive Named 2019 Top Web Design Company in Rock Hill by PromotionWorld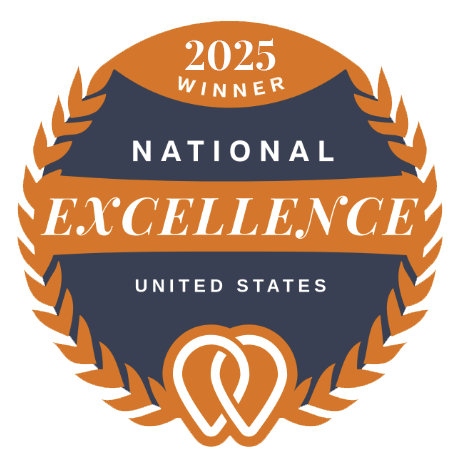 Thrive Named 2020 National Excellence Award Winner in Rock Hill by UpCity
UpCity is an online marketplace that helps businesses find B2B service providers they can trust. UpCity's National Excellence Award winners are selected based on the UpCity Recommendability Rating, a proprietary algorithm that measures a provider's credibility, recommendability, and reputation based on digital signals.
"The strength of our marketplace is built on the credibility of truly excellent providers like Thrive Internet Marketing," said Dan Olson, CEO of UpCity. "We are pleased to honor Thrive with a National Excellence Award in Rock Hill." 
Thrive has a 5.0 rating on UpCity. Check out the reviews.

Get My FREE Web Design Proposal