A recent market report reveals that the cosmetic industry is on the rise, with help from new technological advancements that are now accessible to consumers worldwide.
The American Society of Plastic Surgeons (ASPS) reports that over 17.7 million cosmetic surgeries were conducted in 2018 in the U.S. alone.
While there seems to be endless opportunity within the plastic surgery field, it is also highly competitive. Larger clinics with bigger budgets are generally able to secure more clientele than smaller firms.
Without a good marketing strategy to make them stand out, plastic surgeons with smaller firms face the reality of losing potential clients to big competitors.
Today, it's not enough simply to rely on traditional marketing methods and word-of-mouth referrals. In this digital-first world, leveraging the right online marketing channels can make all the difference.
A method like pay-per-click marketing can help any type of business reach its goals. Pay-per-click (PPC) ads are an easy, cost-effective way to instantly target a specific group of people based on their interests and location. In short, pay-per-click marketing places you right in front of your target clients.
Thrive is an established digital marketing agency that can help you create and launch highly profitable PPC campaigns to build brand awareness and attract new clients to your practice. Our plastic surgery PPC company understands the challenges your industry faces and delivers relevant solutions for the best possible results.
Plastic Surgery PPC Services
Benefit From Our Industry Knowledge and Rise Above the Competition
Not all plastic surgeons are natural marketers, let alone able to manage pay-per-click marketing. With Thrive, you don't have to be. We offer our expertise in pay-per-click management so you can focus on what you do best: running your practice. When a plastic surgery firm decides to invest in marketing efforts like SEO, web design or social media marketing, we recognize how important it is for you so see results from our plastic surgeon PPC company. That's why we customize plastic surgery PPC services and solutions that will be effective for your particular business.
Schedule a consultation with our PPC agency and let's grow your practice through tried-and-tested techniques.
KEYWORD RESEARCH & STRATEGY
To succeed in pay-per-click marketing, you need to know which keywords people are using when searching for your business then target those in your ads. Our team of plastic surgery PPC experts has the experience and skills to do this effectively. With the right targeted keyword, you'll get quality leads that are more likely to convert.

When visitors click on your ad, they need to take action on the next page they're sent to. Thrive's landing page conversion is an important part of our plastic surgery PPC services because it improves conversion rates. Our plastic surgeon PPC company will help you build landing pages optimized for this purpose.

We understand that you might not have the time or resources to focus on pay-per-click management on top of your day job. Thrive offers full pay-per-click management of your pay-per-click campaigns so you can manage more important functions in your organization. Our expert PPC specialists will monitor, tweak and optimize campaigns for maximum results and ROI.

If you're looking to advertise on a specific online platform not mentioned here, we can still help. Thrive offers its expertise on all types of online paid advertising, from banner ads to exclusive sponsorships. Whatever it is you want, our team can get it done.

We include eCommerce as part of our plastic surgery PPC services. To stay competitive, you need a strategy that can turn your marketing assets into conversions. Our eCommerce PPC service helps you build your brand and maintain your business growth over time.

Thrive's plastic surgery PPC experts can conduct a split test for your ad campaigns to see which ones perform better. This strategy is excellent for maximizing the results of your pay-per-click campaigns while staying within your desired budget.

Every marketing campaign needs content that moves your audience to take action. Thrive's plastic surgery PPC company has a team of writers capable of delivering optimized and well-written content for your landing page, blog or social media pages. Our content is created to connect with your audience and turn them into customers.

Advertising on Facebook, Instagram and other social networks can be expensive. If it's not done right the first time, you can lose hundreds of dollars without seeing any results. We don't want that to happen. Our plastic surgery PPC services include social media advertising to help you run profitable ads for your plastic surgery company.

GOOGLE/BING ADS MANAGEMENT
We can manage your existing ad campaigns on Google or Bing so you can focus on the core tasks of running your plastic surgery practice. With the help of our plastic surgery PPC experts, your campaigns will be monitored and optimized for optimal performance using effective pay-per-click management tactics.
Proven Plastic Surgery PPC Results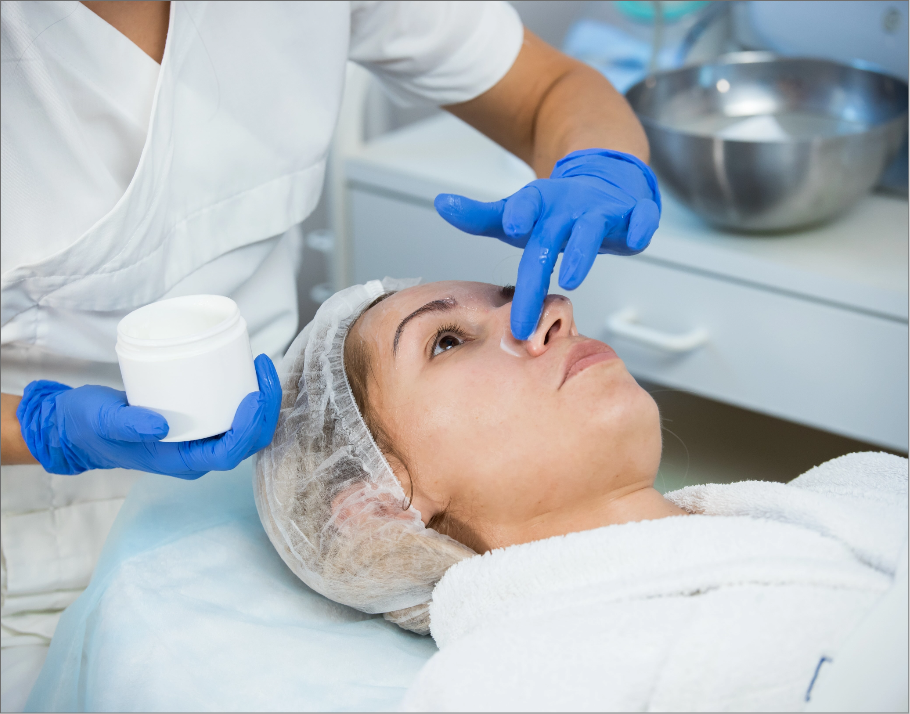 +440%
Top 5 Keyword Rankings
This skincare treatment center reached out to Thrive to improve its local rankings and implement a unified optimization strategy for its 100 locations. Our online marketing experts combined a robust local search engine optimization (SEO) strategy and an effective conversion rate optimization (CRO) approach to drive results. For example, we targeted service keywords and local geographic keywords and focused on ranking for high-intent search terms, such as "skincare exam," "Botox injections" and "local dermatologist". These integrated solutions – which can also be paired with paid services – allowed the client to amplify its performance for the top five keyword rankings and increase its monthly leads by 191 percent.
Why Choose Thrive As Your
Plastic Surgery PPC Company
We Bring Long-term Benefits With Minimal Cost And Maximum Results
Thrive's plastic surgeon PPC company has helped many businesses succeed with customized and effective marketing campaigns. Your practice is in the hands of plastic surgery PPC experts who care about your company. With Thrive's PPC agency, you can expect to meet and even exceed your goals.
We Put Our Clients First
We want to make sure that our marketing efforts align with our client's goals. Thrive team members take time to talk to every client to learn more about their company and what they hope to achieve with help from a plastic surgeon PPC company. We believe this approach helps us create and deliver winning strategies that drive more leads and revenue to our clients.
We Produce Results
Thrive's marketing teams all work together to come up with solutions that bring the best results. We understand that marketing is not a one-size-fits-all tactic and that every client is different. Nevertheless, we strive to deliver the same quality service that generates leads, sales and revenue.
We Practice Transparency
One of Thrive's most important values is integrity and honesty. That's why all our reports are accessible online for our clients. We don't hide or filter performance reports and we give our clients everything they need to know about their accounts and its progress.
We Use Data Wisely
We believe that marketing strategies work better with in-depth research and analysis. We use data in our everyday tasks because it helps make the right decisions for our clients. Thrive's data-driven approach is the key to its winning strategies.

We Are Always On Time
Thrive is a deadline-driven company as it understands the importance of timelines. We have productivity measures in place to ensure that all tasks are completed on time and that our clients receive what they need within the agreed-upon timeline. We pride ourselves in delivering quality work on time, every time.